Super easy stovetop braised artichokes.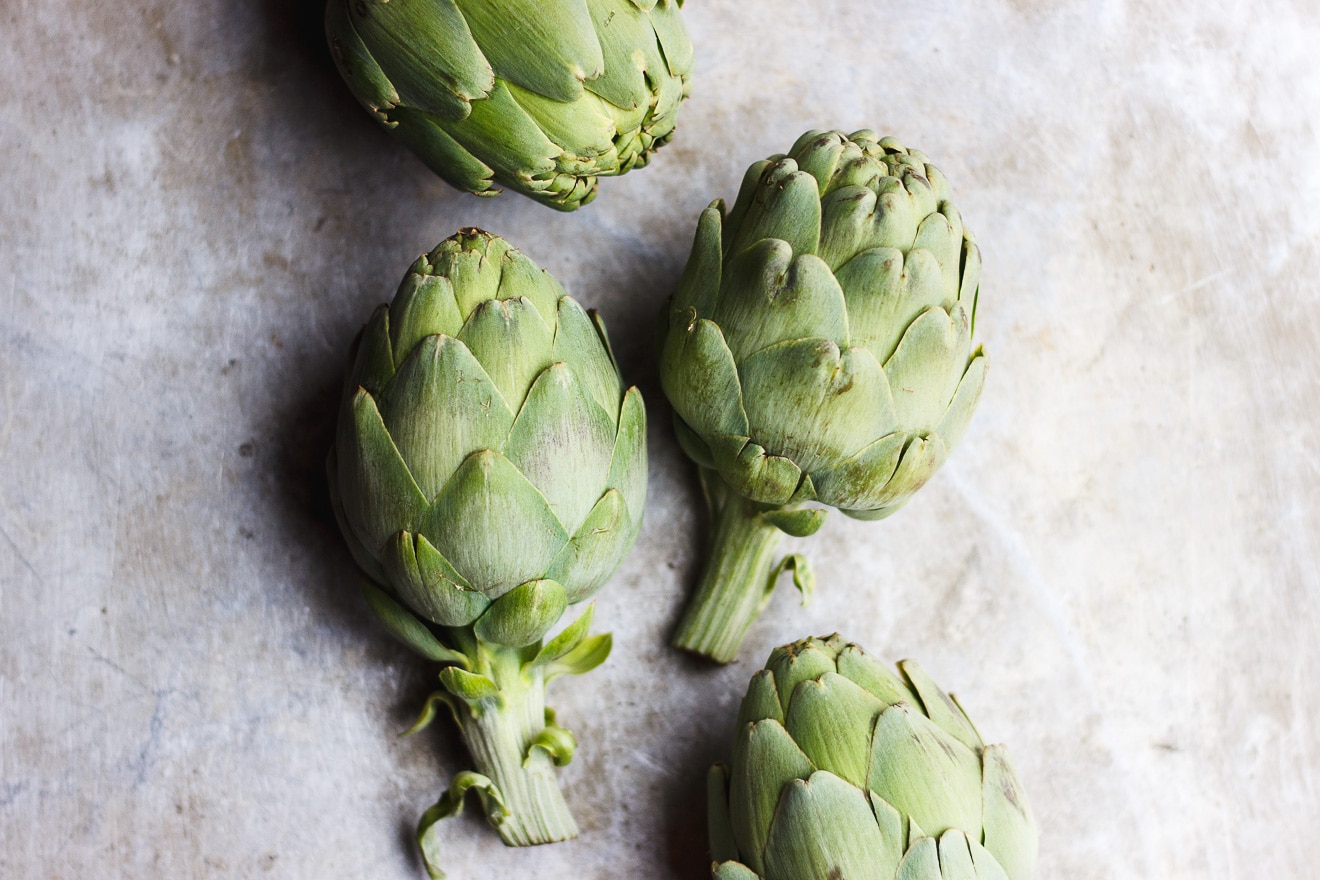 Continue reading
Artichokes. I love them, in every way.
Growing up in an Italian family meant eating artichokes often. And we ate them one way only. This was my family's most treasured bite of food – the stuffed artichoke. Brimming with bubbly cheese, loads of garlic and Italian style breadcrumbs. Something I would literally fight my brothers and sister for. Who got more, who ate the last one. Stuffed artichokes were everything.
Nowadays I make it like that for special occasions only. Not because I don't love it. Because I do, I'm obsessed with it. But because let's be honest, it's certainly not the healthiest option. One day, perhaps I'll share this family recipe with you. But for now, we're doing a lot of these steamed, brushed with a fresh olive oil and basil sauce and then broiled. The simplest, freshest, most honest artichoke you'll ever eat.