Brain food, we I need it.
I really, really do. It's no secret that I didn't always fuel my body well. I spent years picking myself up and putting myself back down with alcohol, prescription drugs, sugar, caffeine, processed foods, energy drinks – you name it.
And although it's been years since I've quit gluten and most processed foods altogether, my brain still feels tired. Some days I feel like my brain is saying, "Hey remember when you were like super mean to me for all those years? Well now you need to treat me right or else. . ." and I'm okay with that. I probably do need the constant reminder.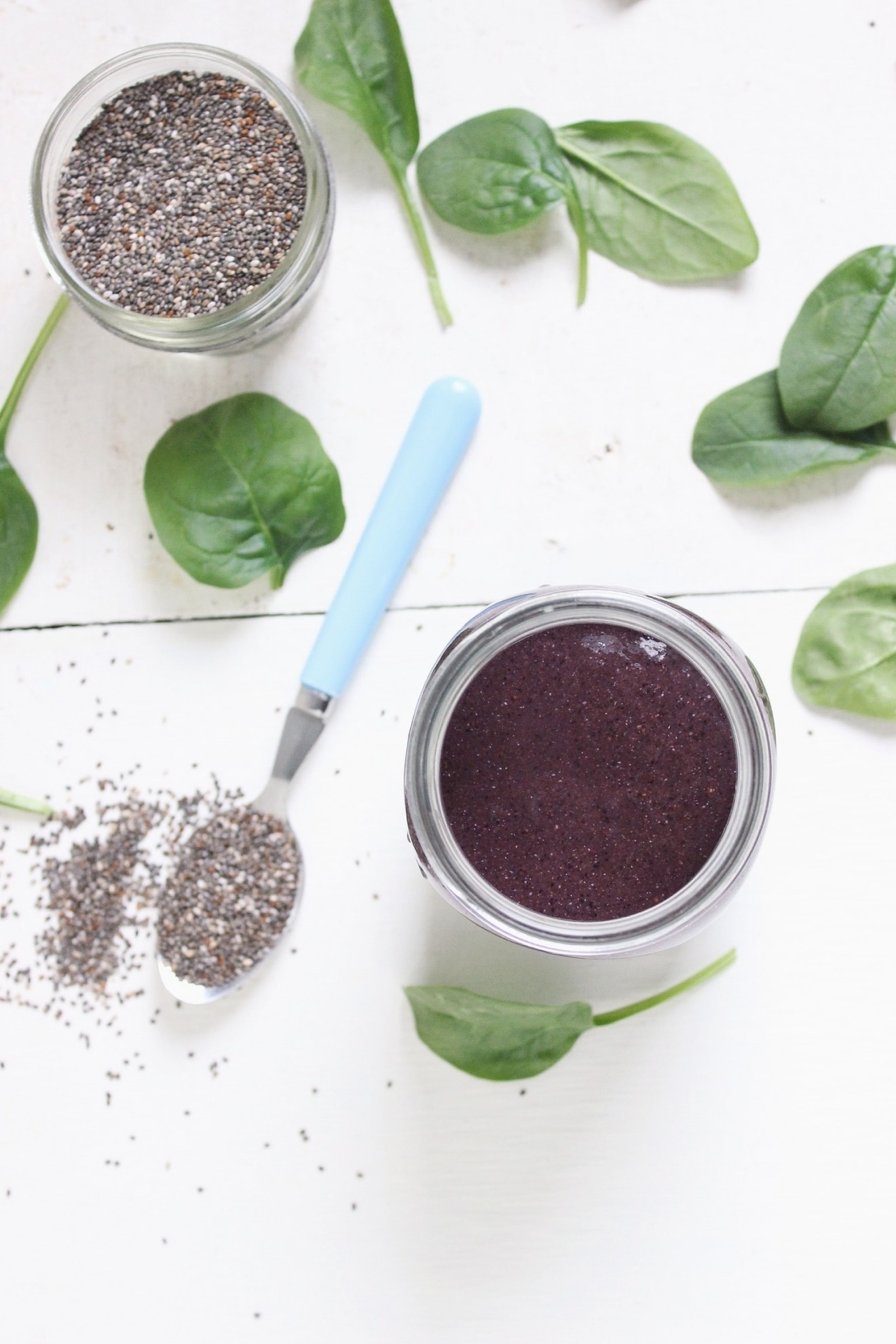 So I wanted to share with you all my green smoothie go-to, the one I choose to make 3 -5 times a week. My everyday classic, The Brain Food Smoothie. The one that is fueled with blueberries, chia seeds, spinach, nut milk and a touch of green tea. You only got one brain people, here's my reminder that you gotta treat it right! Continue reading