Vegan, garlicky kale bowls with red beans and low-carb cauliflower rice.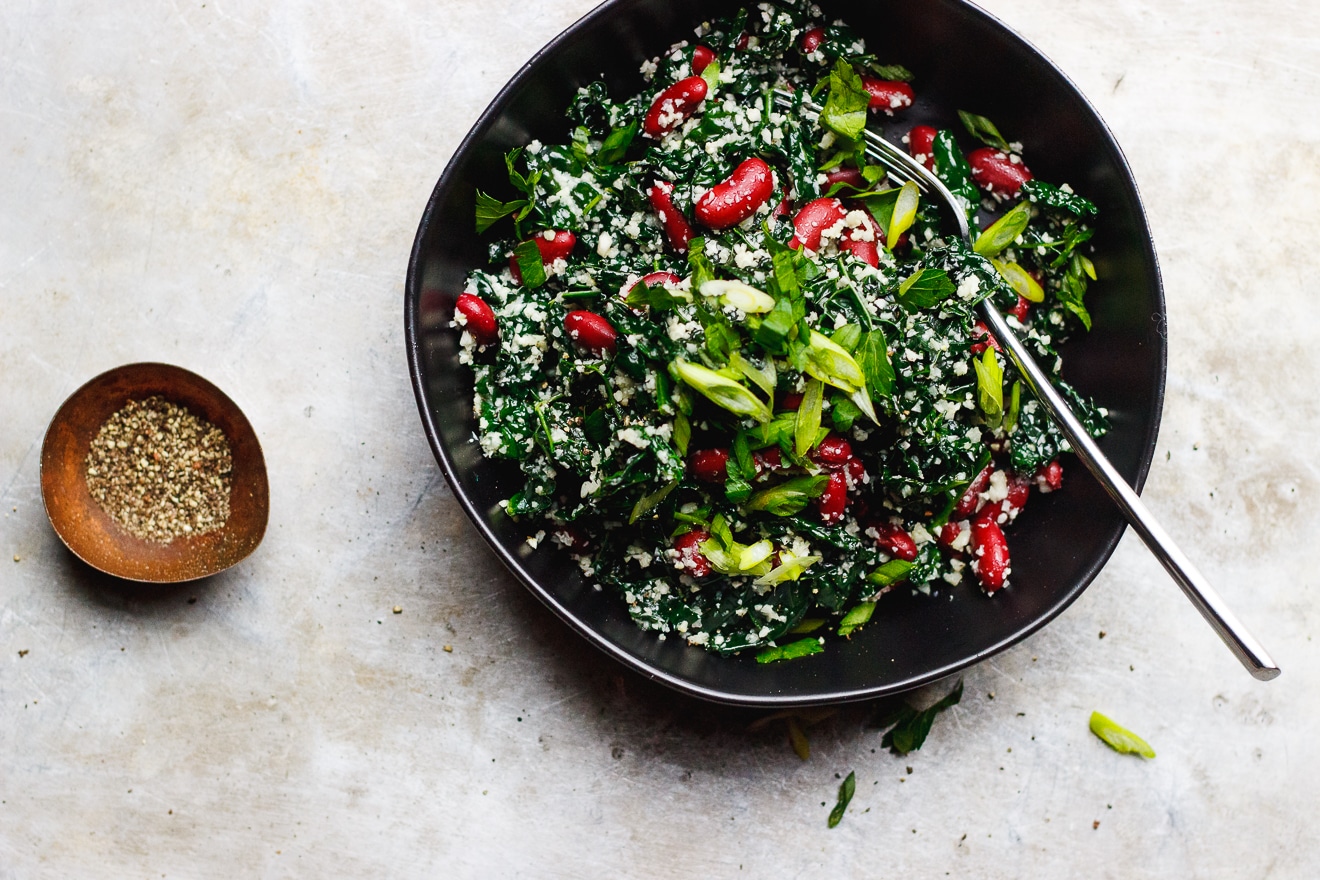 Continue reading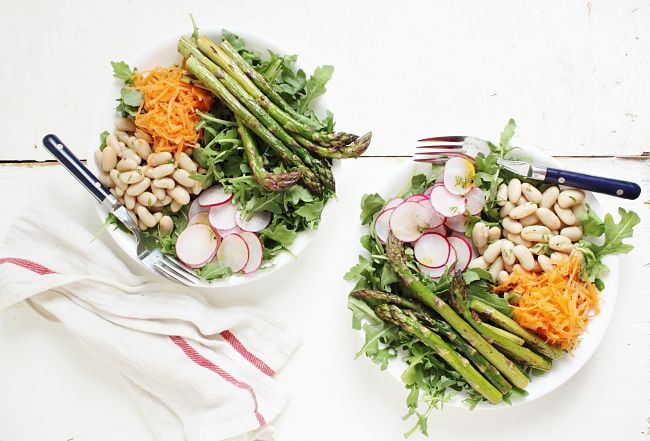 Lunches can get pretty boring, am I right? My husband and I, we're always looking for new ways to eat fresh and easy lunches that aren't boring salads or veggie-sandwiches. And we wholeheartedly agree, we could most definitely eat these spring harvest bowls every day for the rest of our lives. Seriously, real food doesn't get easier, tastier or more satisfying than this.
These bowls were inspired by my CSA box. And, they're chock full of spring vegetables like radishes and carrots and asparagus. Oh asparagus how I love you roasted, you any this dish complete my friend. Then they're topped with a hearty portion of plant-based protein – my fave, white beans. And lastly, drizzled with a light and refreshing lemony dill shallot vinaigrette. Too easy.
What is your favorite go-to lunch you guys?