A creamy, herbaceous broccoli stem slaw.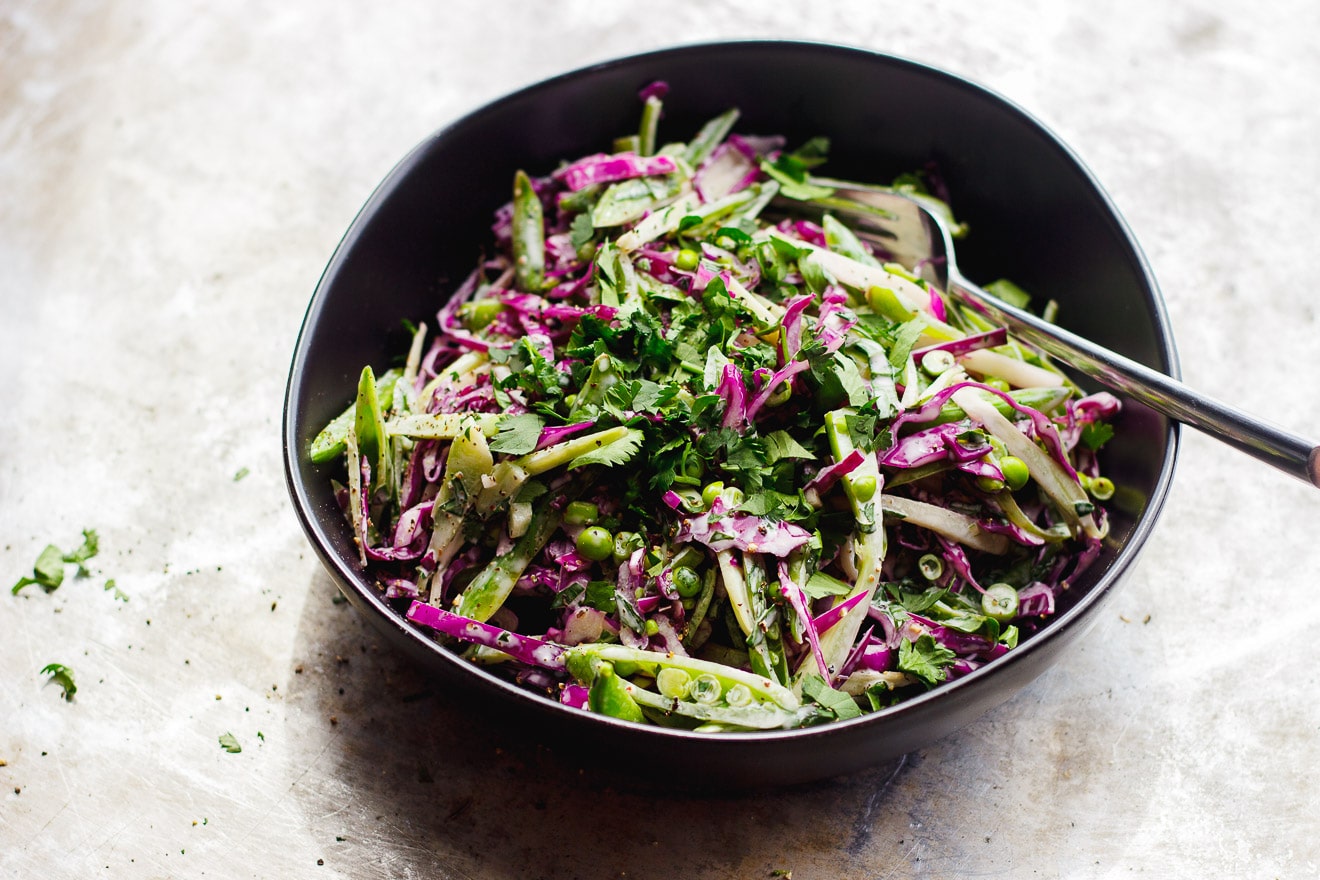 Continue reading
I love my garden. I love nurturing it and caring for it, and giving it the love and attention it requires. I like to visit it multiple times a day, always with the hope that something drastic probably happened, even though it never does. I like to prune my tomato plants, I'm probably borderline obsessive about this. Pulling weeds, and getting dirt under my fingernails – it therapeutic. There's nothing more satisfying than eating something you've cared for since it was a seed. But gardening, it's wicked hard.
I was prepared for the hard work, but I wasn't really ready for the failures. Which seem to be more prevalent than success this first go around. I've always had an appreciation for where my food comes from, but now more than ever, I totally get it. And anyone who does this for a living is a freaking saint. Including the staff making it all happen at Overlook Farm. Last week I traveled about 60 miles just north of St. Louis to stay on their property and learn a little bit more about what they do. The farm is positioned in the heart of the Mississippi River Valley, spanning 327 of the greenest, most fertile land I've ever seen. The brains behind this carefully curated operation is Nathalie Pettus, a petite and energetic native Missourian, who had us jumping fences and hiking up to vantage points where it seemed like we could see the entire Mississippi. She exudes passion and drive, and it was an honor to spend the day with her touring about the property.
Overlook Farm is truly the epitome of farm-to-table. Operating year round supplying the produce, and fresh meat and fish to their Courtyard restaurant located on the farm, and to their city restaurant, Nathalie's, located in the Central West End area of St. Louis. Beyond their 26 hoop houses, 5 greenhouses and sustainable tilapia farm, the property is home to four inns. Including Cedarcrest Manor the oldest inn in the state of Missouri, where Chris and I stayed and lounged by the pool and drank rosé in the secret garden. This place is pretty magical, and I'd highly recommend a trip to Overlook Farm for the night, for the weekend, for your wedding? Yeah they do that there too.