Vegan, gluten-free roasted maple carrots + crispy lentils.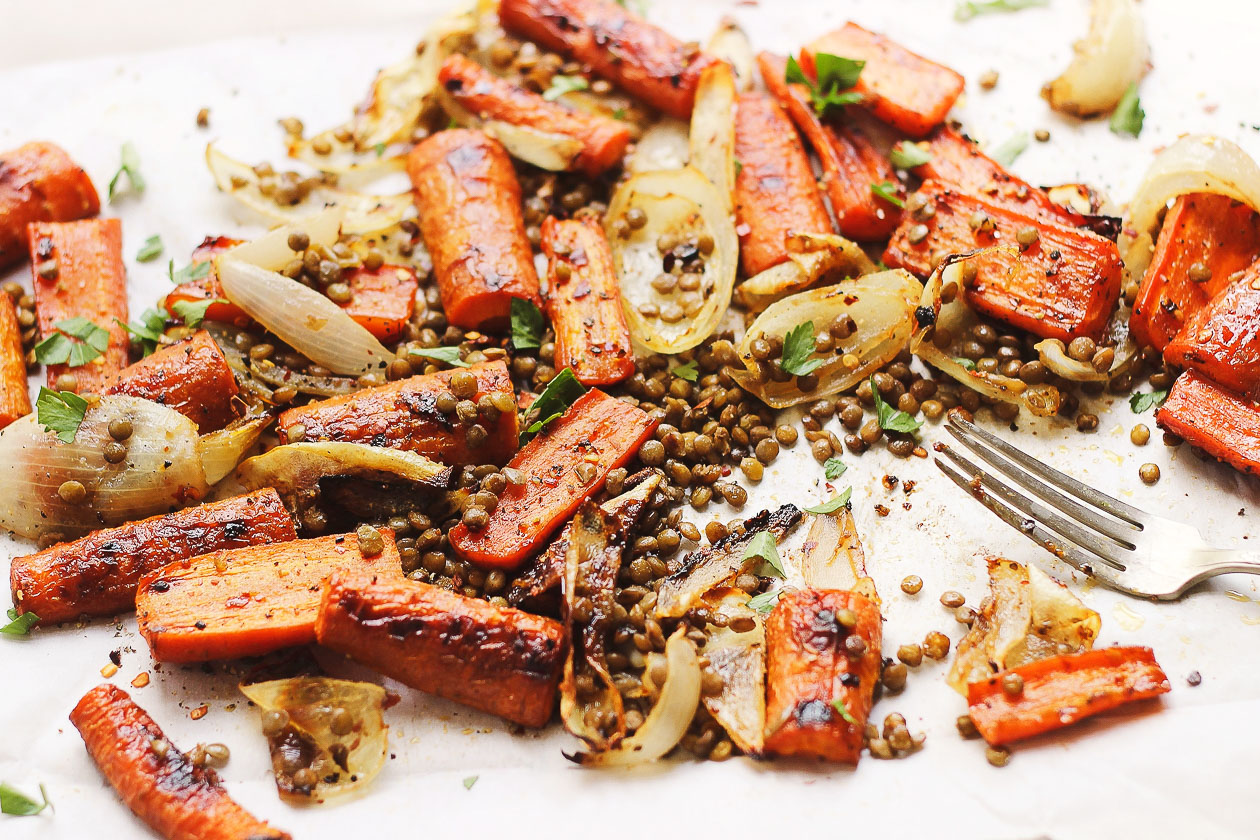 I grew up along the Canadian border. Way, way upstate New York. They call it the, North Country. It's where I spent most of my school-aged to young adult life. And even though I left that area of the world as fast as I could – running off to college and never coming back, my childhood memories of this place are fond. They're calm and happy and remarkable. I was one of the lucky ones.
During the few months out of the year when the ground wasn't covered in snow the North Country was a pretty magical place. My days were spent swimming, boating and hiking through the St. Lawrence River Valley. I lived for the water. The smells, the sights, I loved it all. And for the warm evenings spent eating outside, devouring corn on the cob, grilled zucchini and juicy tomatoes plucked straight out of my dad's garden. And for the bonfires along the riverbank with friends, underaged Labatt Blue drinking, and late-night swimming teenage antics.
Every Wednesday night we crossed the bridge to Canada for my gymnastics class. My mom would bring me and all my classmates. We'd pile into our minivan, blasting James Taylor and disco. And on the way home we'd stop at Tim Hortons and get a box of Timbits. Those where the days, eh?