Basil whipped ricotta with a late summer tomato salad.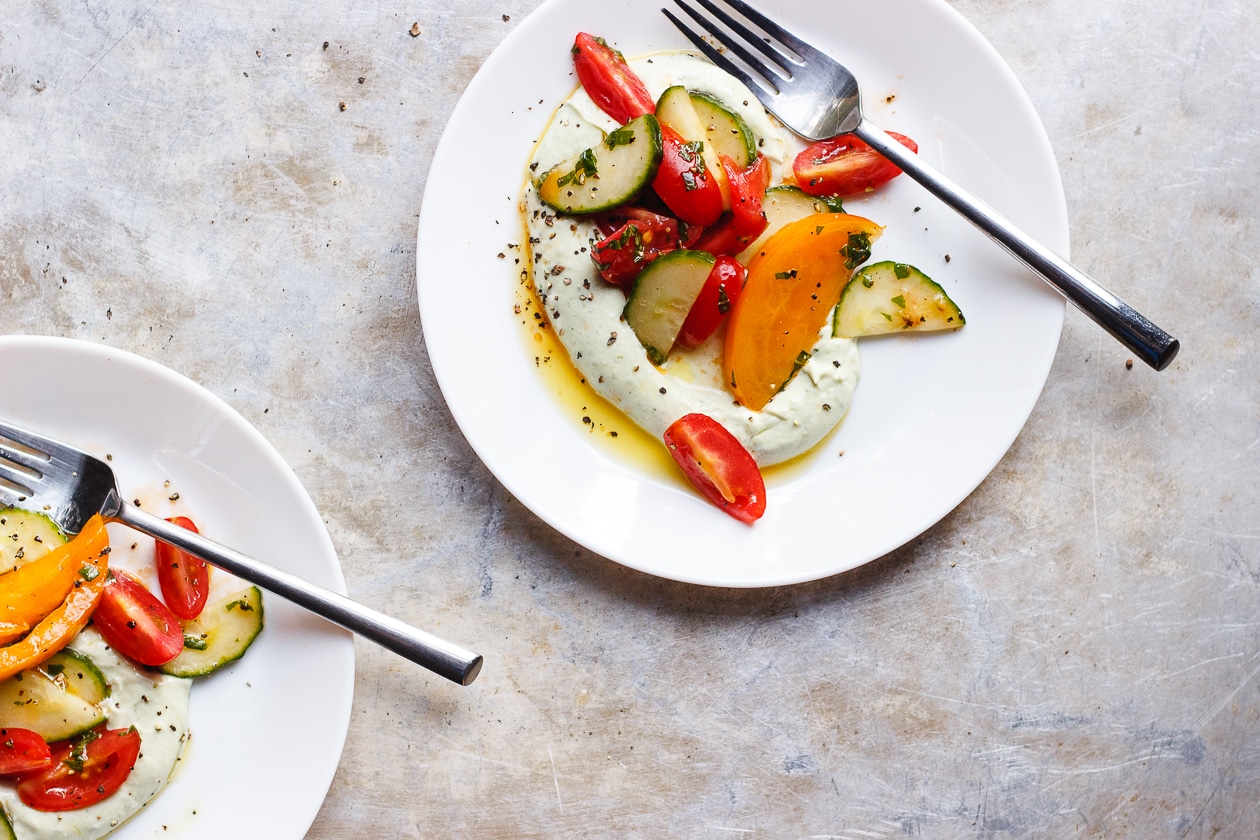 Continue reading
How is it the last week in August!? I know everyone always says stuff like this, but I mean how is it almost fall?  Life is starting to get crazy hectic for me, like insanity. Remember when I mentioned I was in the middle of some pretty transitional stuffs? Well – I'll let you in on all of those details – next week, I promise!!
For now, I'm kind of still in denial mode. You know, when you've got so much to do and it's so intense, that you just kind of pretend like it isn't happening. So I distract myself the best way I know how, I get in my kitchen and cook something up that I will sink my worries into. Rich and sugary and boozy, duh.
I've got ten words for you, RHUBARB Roasted Plums with Honey Whipped Ricotta + Pistachio Dust.
Oh man. Late-summer desserts don't get any better than this. Minimal amount of prep, minimal amount of time in the kitchen, rich but not too rich, sweet but not overly sweet and with notes of fall without being too, 'fall' – because let's face it even though it's not technically fall until the end of September, the unofficial end of summer begins this weekend. So – you should make this dessert for your Labor Day celebrations. Perfect party food + you can totally make it ahead of time, do it!
RHUBARB, by Art in the Age is my favorite spirit, quite possibly ever. But at the very least definitely my favorite from May to September. A couple ounces of this over a few rocks with a twist of lemon and pinch of sea salt is my jam. Continue reading