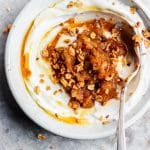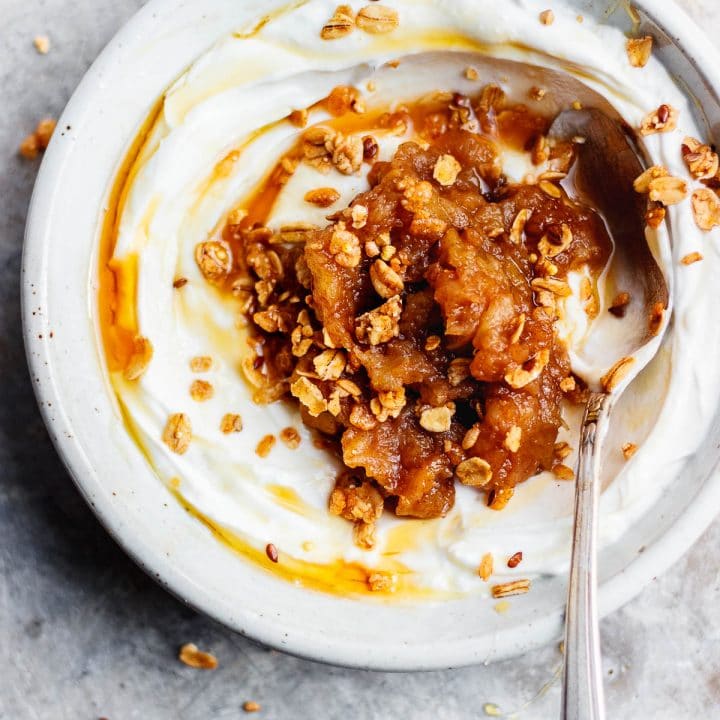 Print
Maple Sweetened Basic Stovetop Applesauce
You can use any variety of apples - I find the sweeter the better, which helps cut down on the amount of maple you add. Store extras in an airtight container in the refrigerator for up to 5 days. 
3

pounds

apples

3

tablespoons

lemon juice

1/3

cup

filtered water

2

teaspoons

cinnamon

1

tablespoon

maple syrup

1/8

teaspoon

pink Himalayan salt
Peel, core and dice the apples into small pieces.

Place the diced apples and the rest of the ingredients in a sauce pot over low-medium heat and bring to a low, gentle simmer.

Cover and cook for about 30 minutes, checking and stirring during this time.

If the apples look a little dry add in more water.

If the sauce isn't as sweet as you'd like it, add in more maple syrup.

When the apples are done cooking and very tender, mash with a handheld masher or puree in a food processor.

Eat warm or cold.