There's no better feeling than spring arriving. Now that I live in Texas, my winters are much, much shorter. One could argue we don't even get winter. But alas, when the bluebonnets pop up, and the blossoms unfurl – the feeling of renewal and rebirth is all the same. Asparagus is one of my favorite spring vegetables and I celebrate it with this simple, chili and lime spiced Mexican asparagus recipe.
Depending on where you live, asparagus season is from March to June. And besides it being super delicious, this beloved vegetable actually has a lot of nutritional benefits to take advantage of.
It's packed with good-for-you vitamins and minerals like A, C, E, K, and B6, as well as folate, iron, copper and calcium. And lots of chlorophyll. Which gives it that gorgeous green hue and its anti-inflammatory superpowers. Asparagus is low in calories, fat and carbohydrates, and it is naturally high in fiber.
Asparagus helps beat belly bloat. And it may even help your recover faster from a hangover, cool right? Making it an obviously awesome addition to any brunch table. Asparagus and eggs? Fewer classic combos exist. And this Mexican asparagus recipe would be really delicious topped with a poached egg and served with crusty bread on the side. Or as a side to taco night. Whatever you're into.
How to make roasted Mexican asparagus.
I don't know a ton about chillies. But I do now that chillies aren't just for adding heat to a dish. They're also used to add flavor. Here's a wonderful guide to Mexico's most essential chillies. If you want to learn more about chillies, that is a great place to start.
Most chili powder is comprised of ancho chile powder, paprika and/or cumin, Mexican oregano, coriander and cayenne. It really just depends on the brand and blend. But any and all chili powders will work in this roasted asparagus recipe.
So how do you make this Mexican inspired asparagus? Well, it's so simple and easy. And it comes together with minimal ingredients and in under twenty minutes. Clean and prep the asparagus, make the chili and lime paste and then roast. If you want more asparagus inspiration check out this asparagus lentil salad and this creamy vegan risotto with sautéed spring vegetables.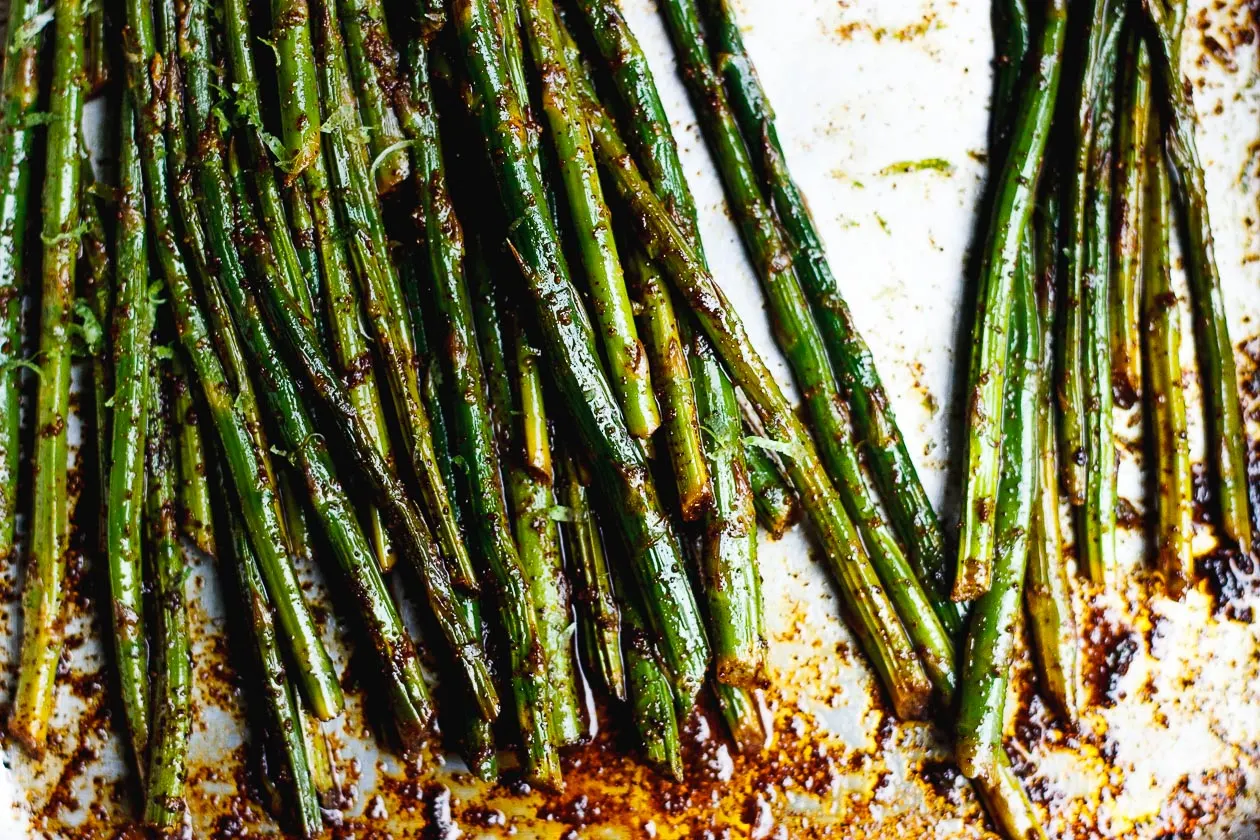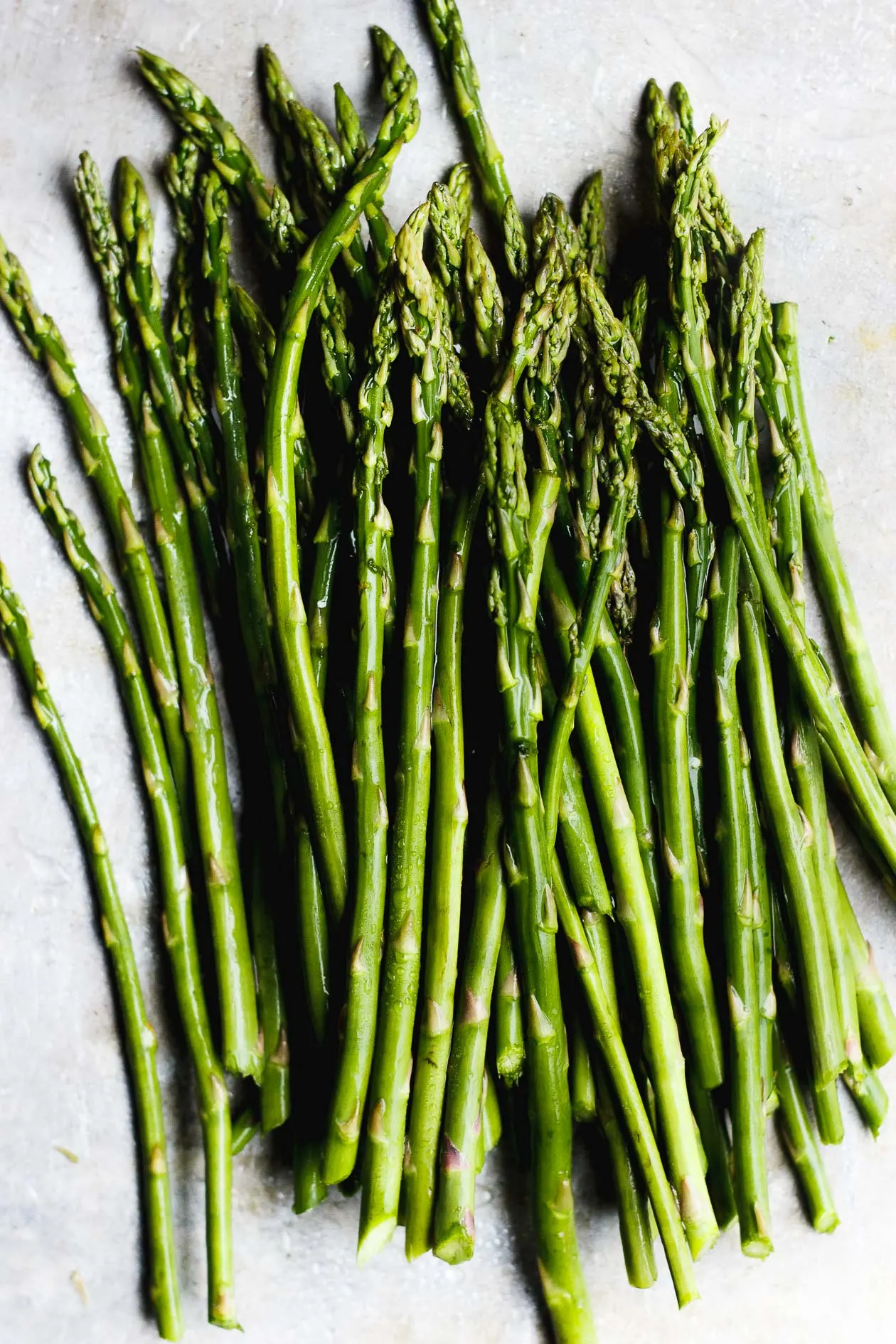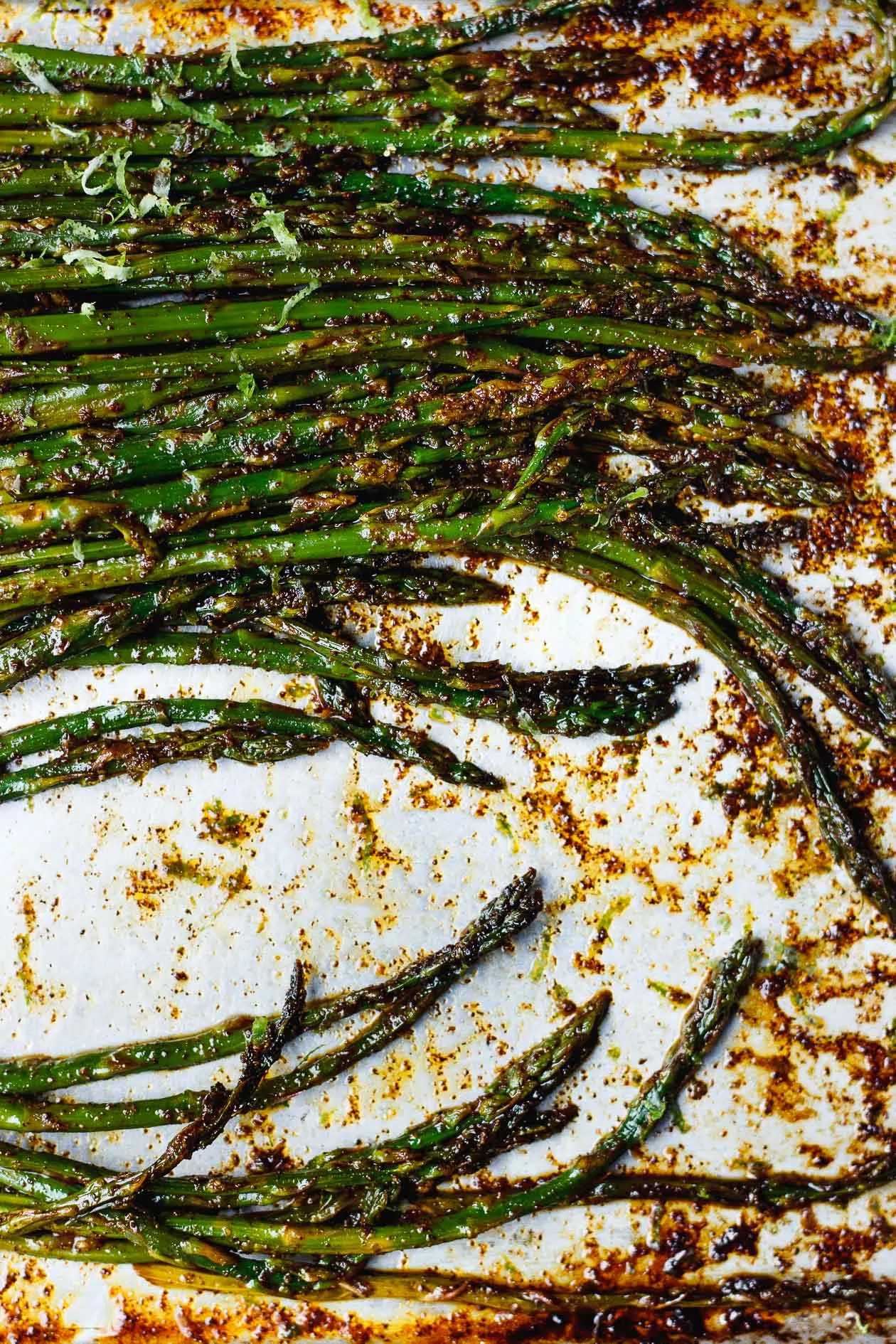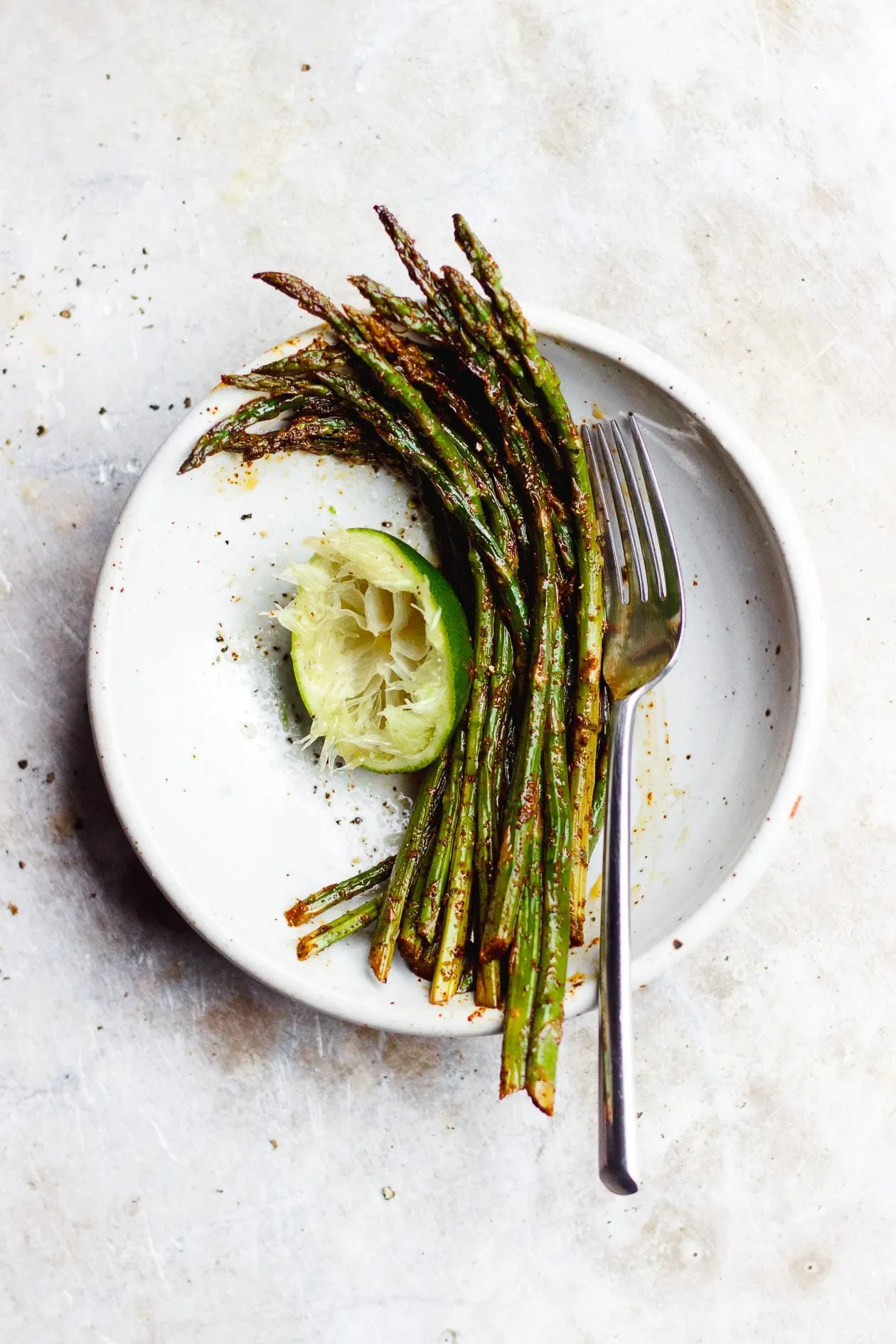 Yield: 2 servings
Chili Lime Roasted Asparagus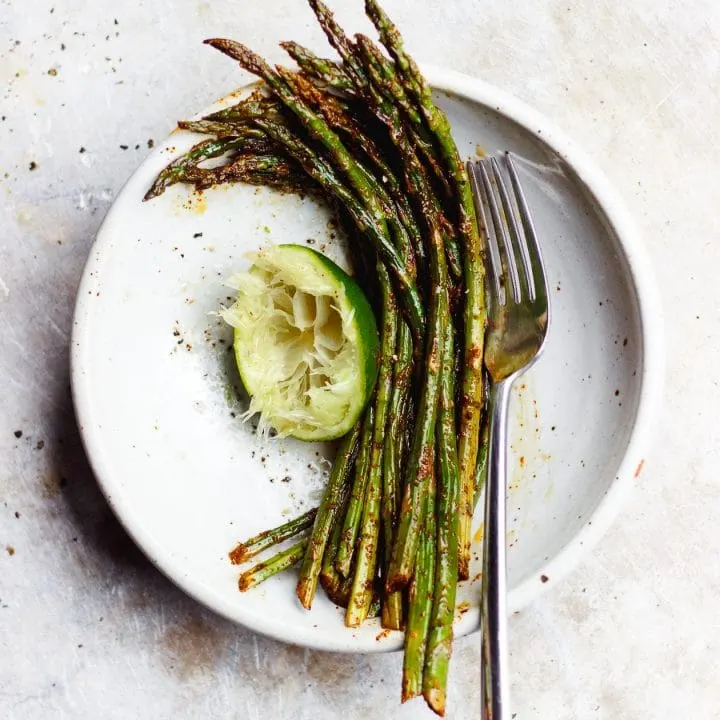 A Mexican inspired asparagus is flavored with chili powder and lime juice and zest. A naturally vegan and gluten-free asparagus recipe ready in twenty minutes.
Ingredients
1 pound asparagus
2 tablespoons olive oil
1 tablespoon chili powder
1/4 teaspoon garlic powder
1/4 teaspoon fine sea salt
1 tablespoon lime juice
2 teaspoons lime zest
Instructions
Preheat the oven to 450 degrees.
Rinse the asparagus, pat dry and trim the ends. In a small bowl whisk together the olive oil, chili powder, garlic powder, salt, lime juice and lime zest.
Spread the asparagus on a sheet sheet and pour the chili lime mixture over top. Toss the asparagus lightly and organize the spears to lay them flat.
Roast for 12 minutes or until bright green and browned slightly.
Enjoy hot out of the oven.