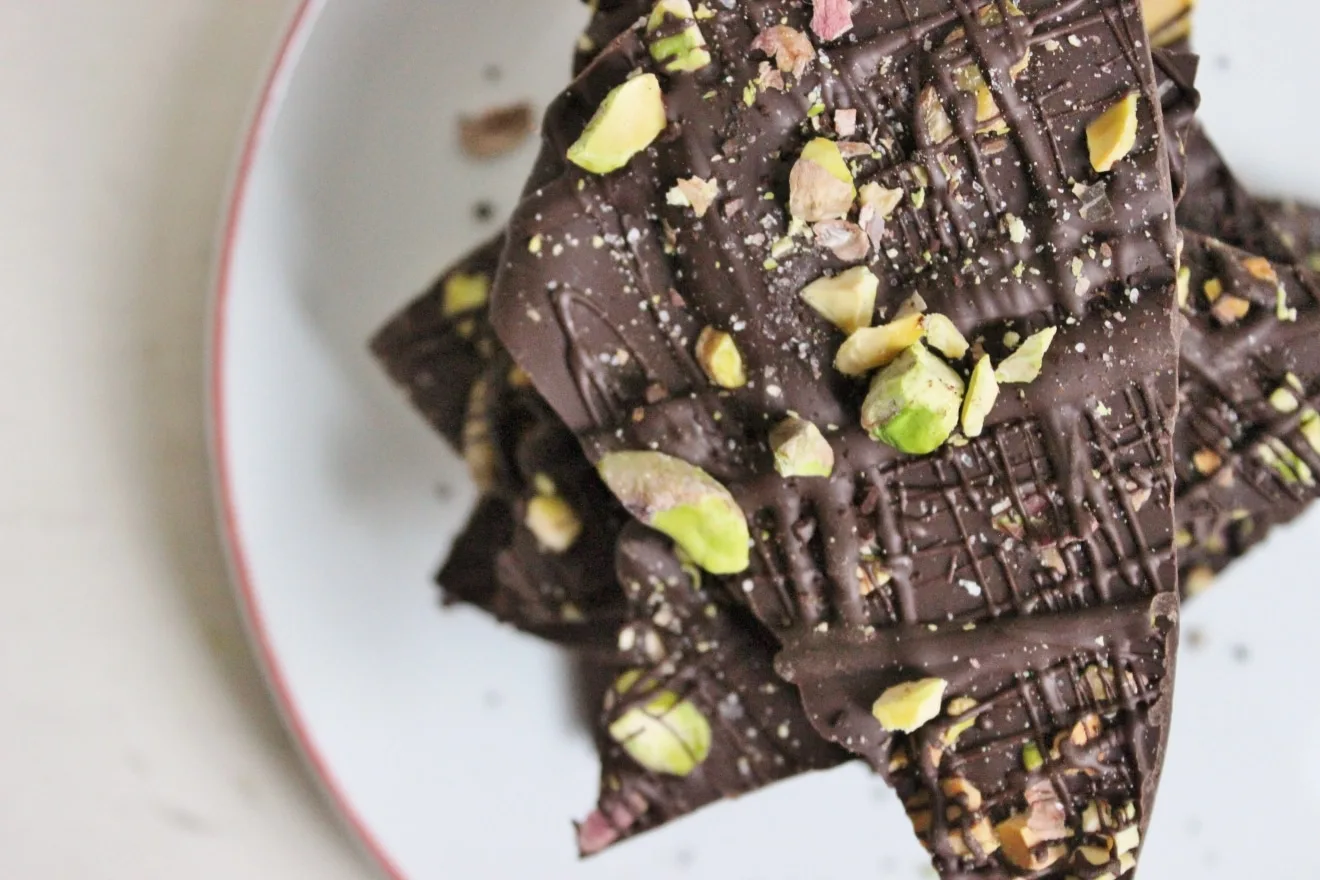 I seriously had no idea how easy bark was to make, it actually kind of feels like I'm cheating at cooking. Which typically, I wouldn't like. I love the slow process of making something from scratch – but during the holidays, things tend to get hectic and sometimes really crazy and this little treat is so easy to put together with minimal effort and ingredients.
Bark ingredient combinations are endless, you can really put your own spin on it however you want! But, this bark is pretty special to me since its four components are some of my most favorite things on earth.
dark chocolate
coffee
pistachios
and really, really good quality sea salt.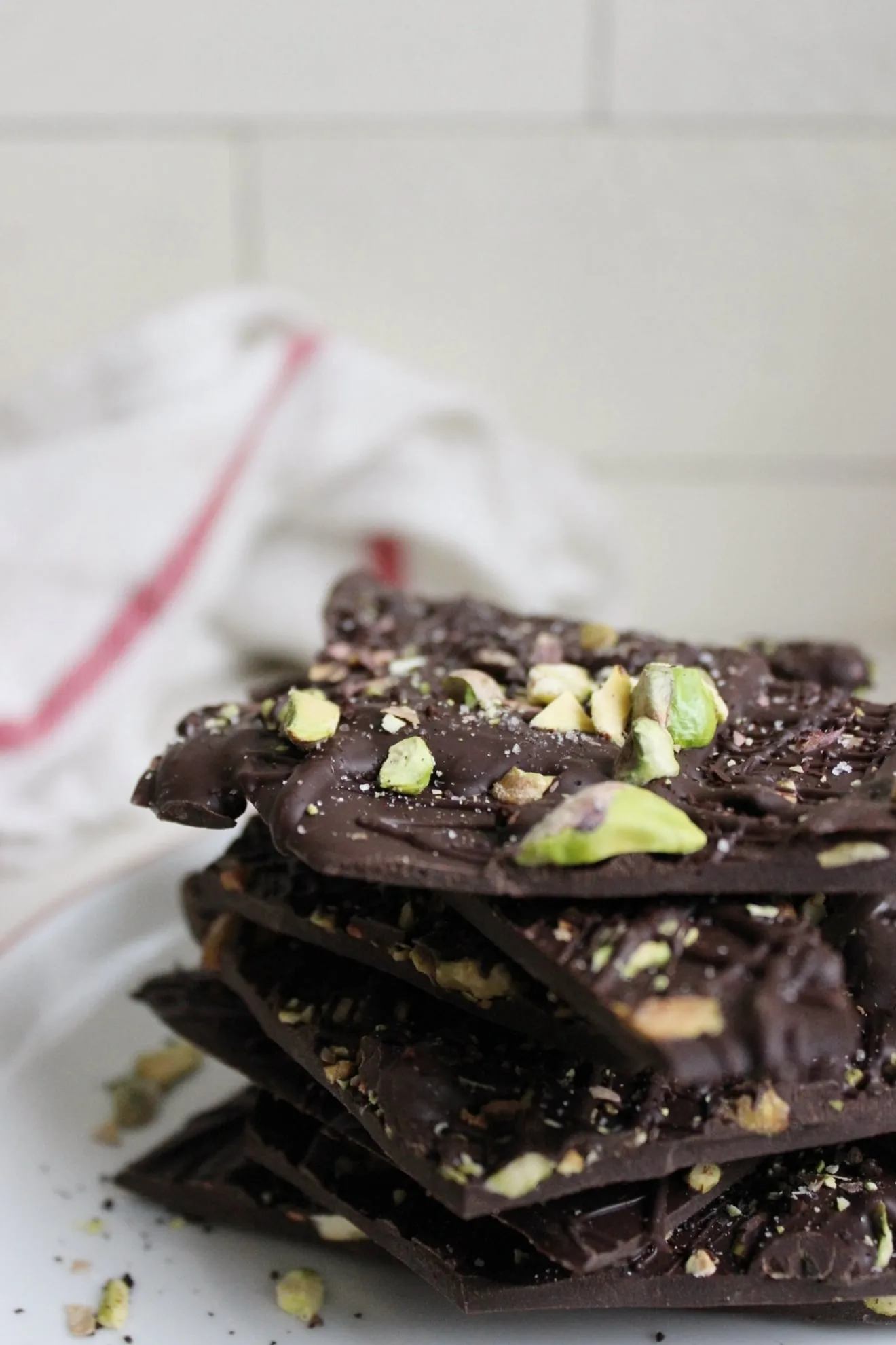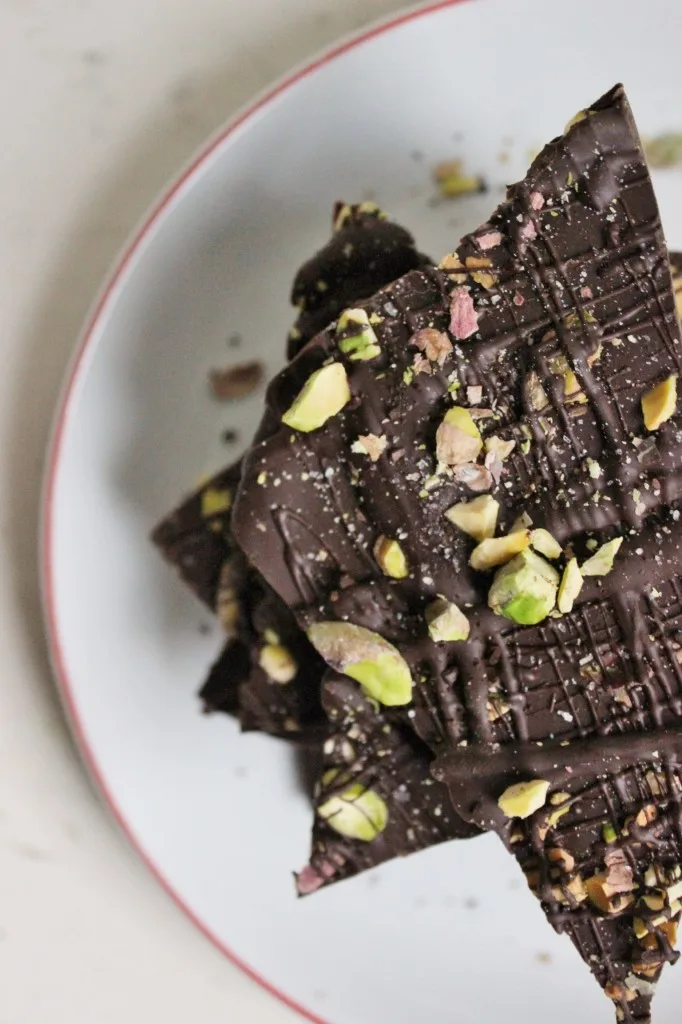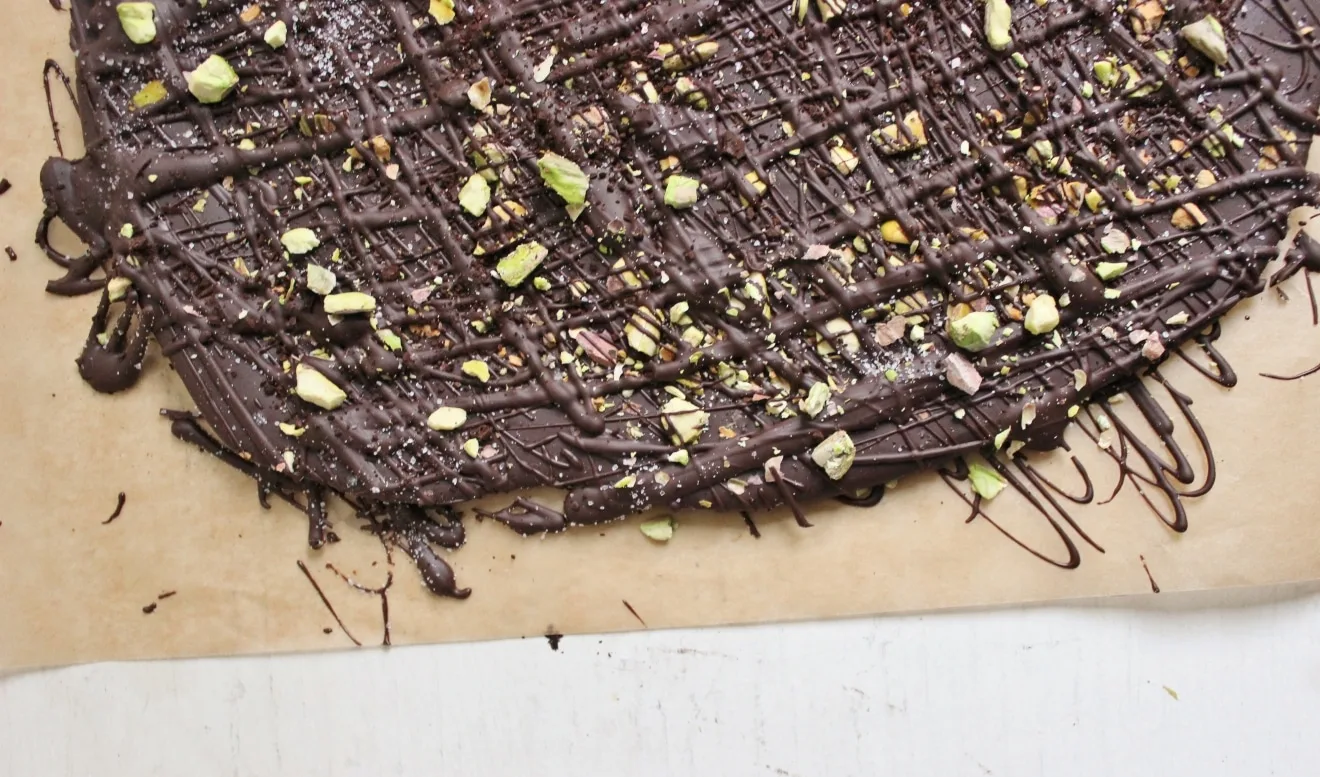 This bark stands out in a crowd and fancy enough without being pretentious. Add it to your holiday baking repertoire, you seriously won't regret it. I'm wishing you a warm holiday season full of peace and love and light and good health.
– xo sherrie
Dark Chocolate Bark with Coffee Pistachios + Sea Salt
Ingredients:
Line a baking sheet with parchment paper.
In a small pot, over low heat, melt two-thirds of the chocolate. To avoid burning the chocolate, keep the heat as low as possible and stir constantly. You can also use this, how-to temper chocolate method.
Pour the melted chocolate onto the parchment paper and smooth it out evenly with your spatula. Lightly crush the pistachios and sprinkle them evenly over the chocolate. Pop in the refrigerator to chill for about 30 minutes.
Then heat the remaining chocolate and drizzle it on top of the first layer. Finish it with the ground coffee + sea salt.
Pop it into the the refrigerator for at least another hour or until it is completely solid.
Break the bark up into pieces and devour!