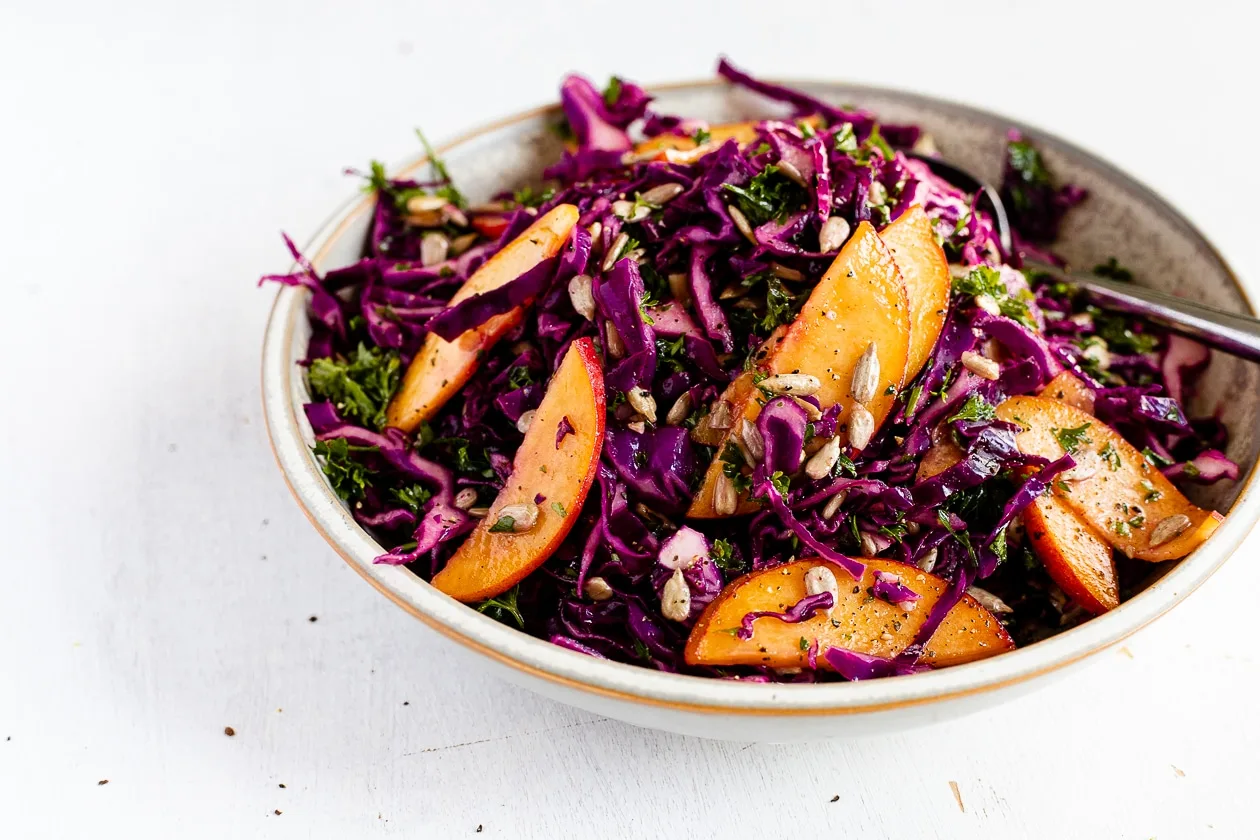 Last week we traveled about sixty miles north of St. Louis to Overlook Farm. To stay on their property for a little getaway and learn more about what they do. Their farm is positioned in the heart of the Mississippi River Valley. And it's the inspiration behind this seasonal summer slaw with peaches and parsley.
Overlook Farm truly epitomizes the essence of the farm-to-table movement. They operate year round, while growing all of their own produce and raising their own meat and fish. Beyond their twenty-six hoop houses, five greenhouses and sustainable tilapia farm, the property is home to four inns. If you're in the St. Louis area, it's a great place to take a day trip to or have a mini vacation.
After our stay we slowly made our way back into the city. We stoped at antiques and thrift stores, and at every roadside produce stand we saw. The peaches were peaking with ripeness. I don't even know how many pounds we managed to get, but I know we bought a lot.
I grilled a bunch of peaches for dinner the night we made it home. Then I froze another batch. And then I made this summer slaw to share with you. But if you want more peach inspiration you can find peach recipes here.
How to make a summer slaw.
This summer slaw is loaded with red cabbage, parsley, sunflower seeds and peaches and is tossed in a refreshing apple cider vinaigrette. All of these ingredients are gentle on your digestion, nourishing and aid in light detoxing. Which makes it the perfect summer recipe.
First you want to make sure the cabbage is finely shredded, and the finer the better. No one wants big clumps of cabbage in their slaw. Then you mince the parsley, slice the peaches and toss it all in the vinaigrette. It's really simple and comes together in under ten minutes.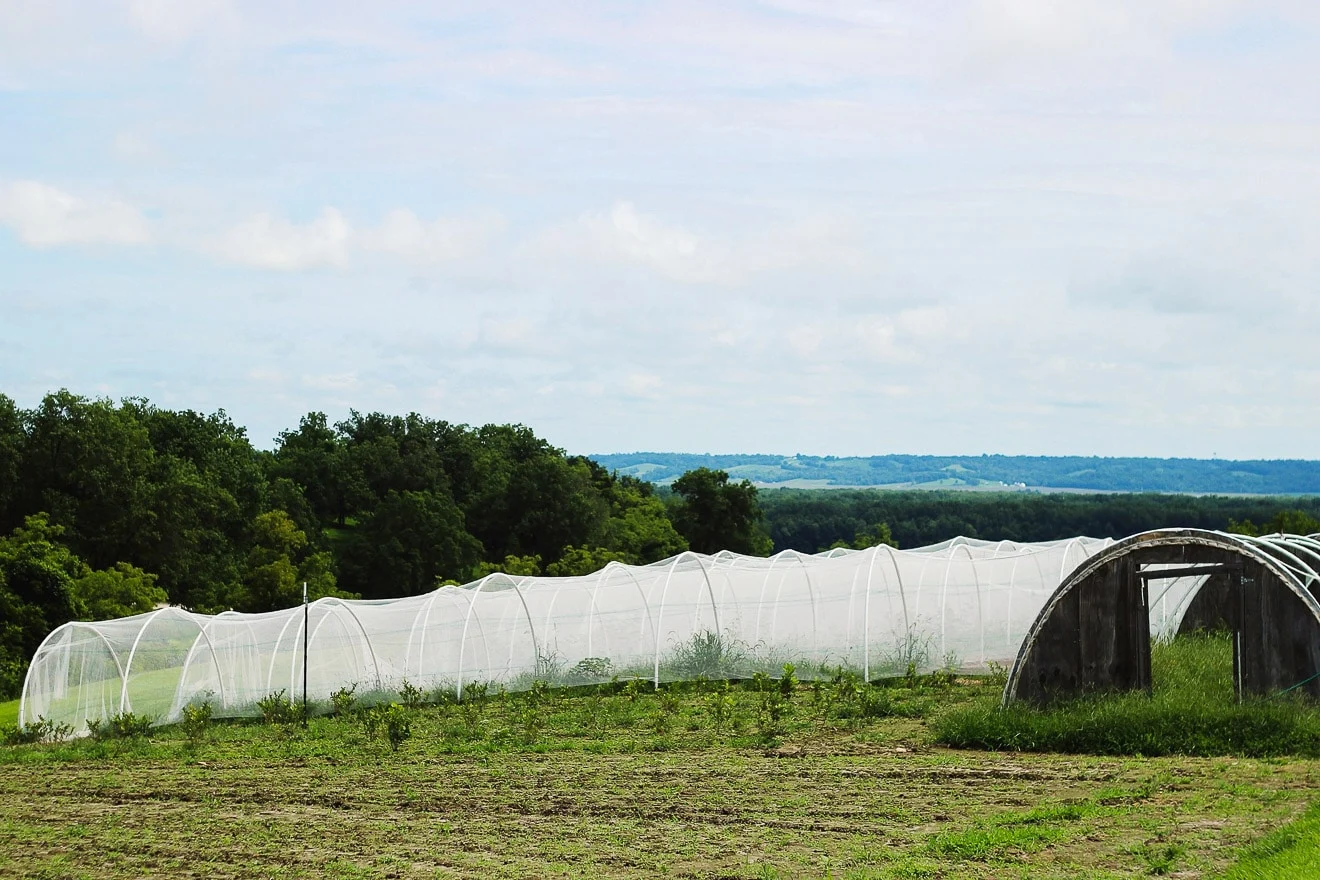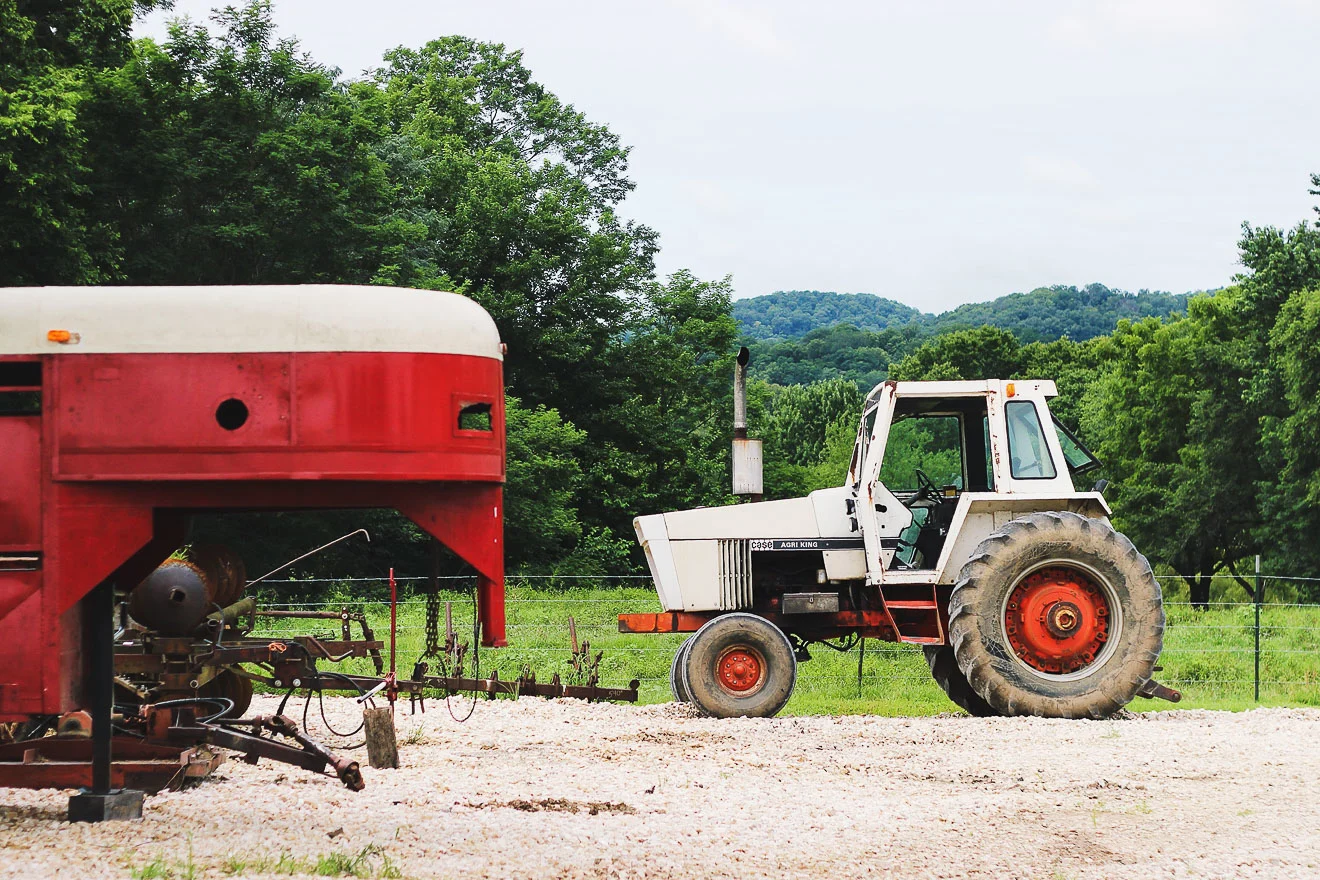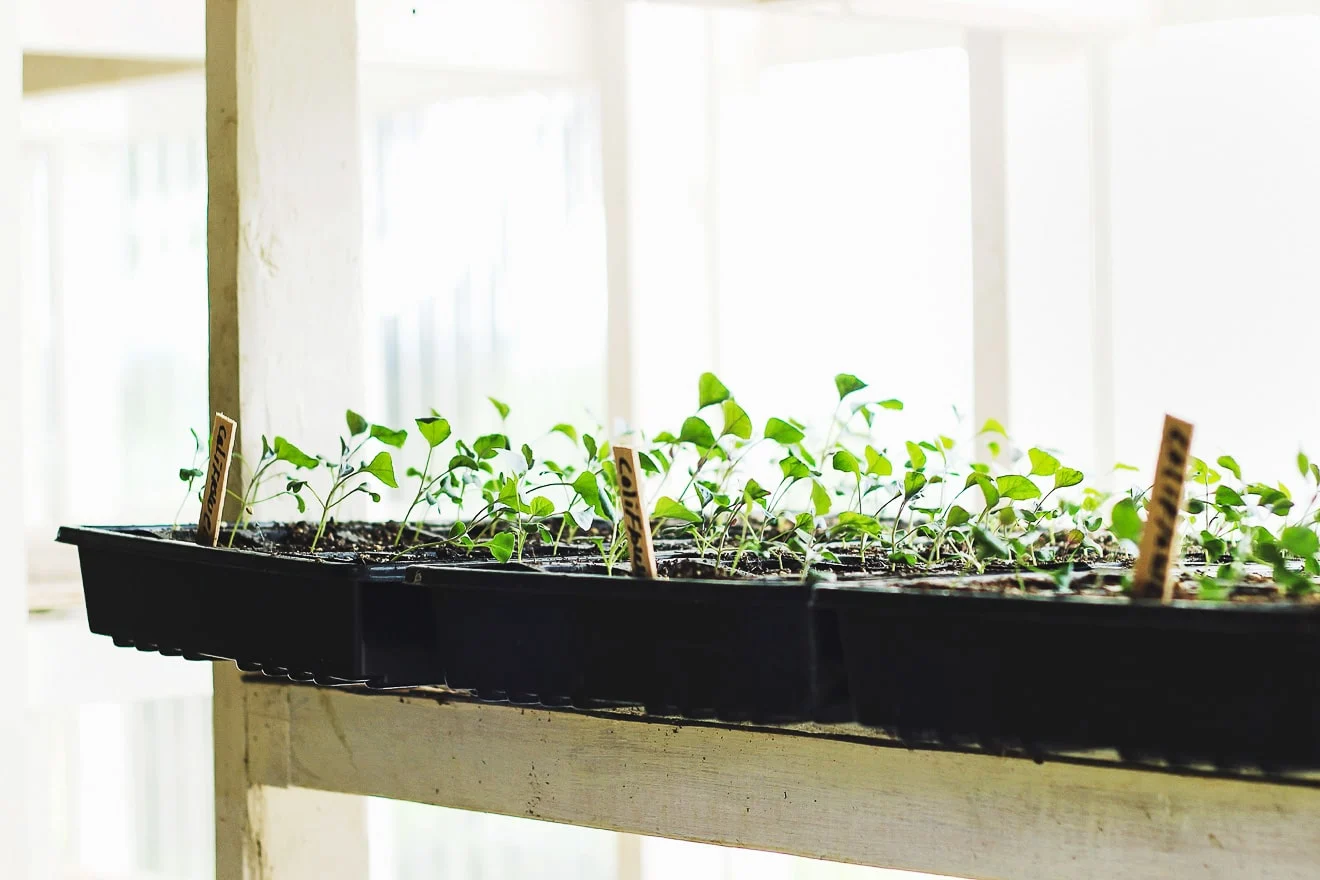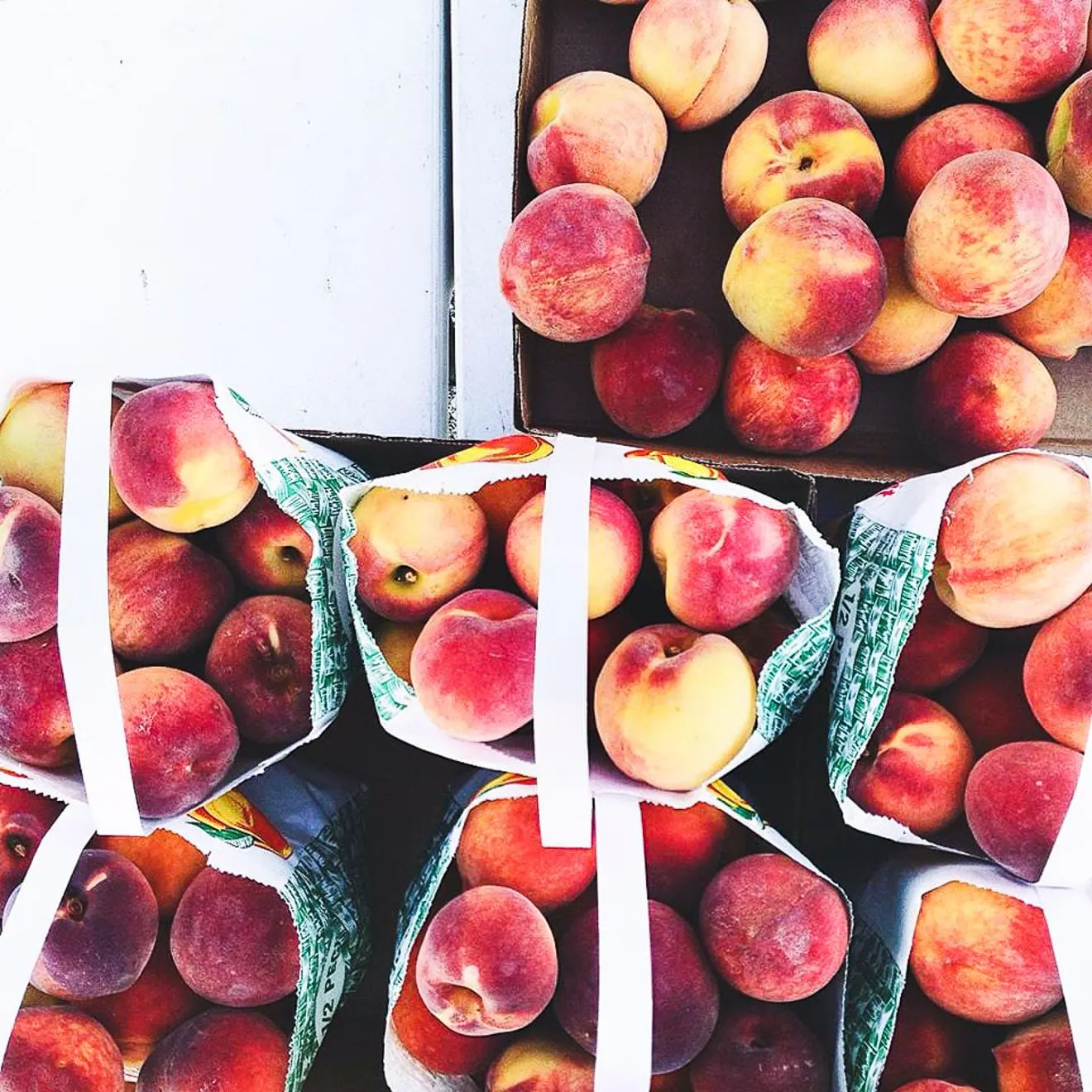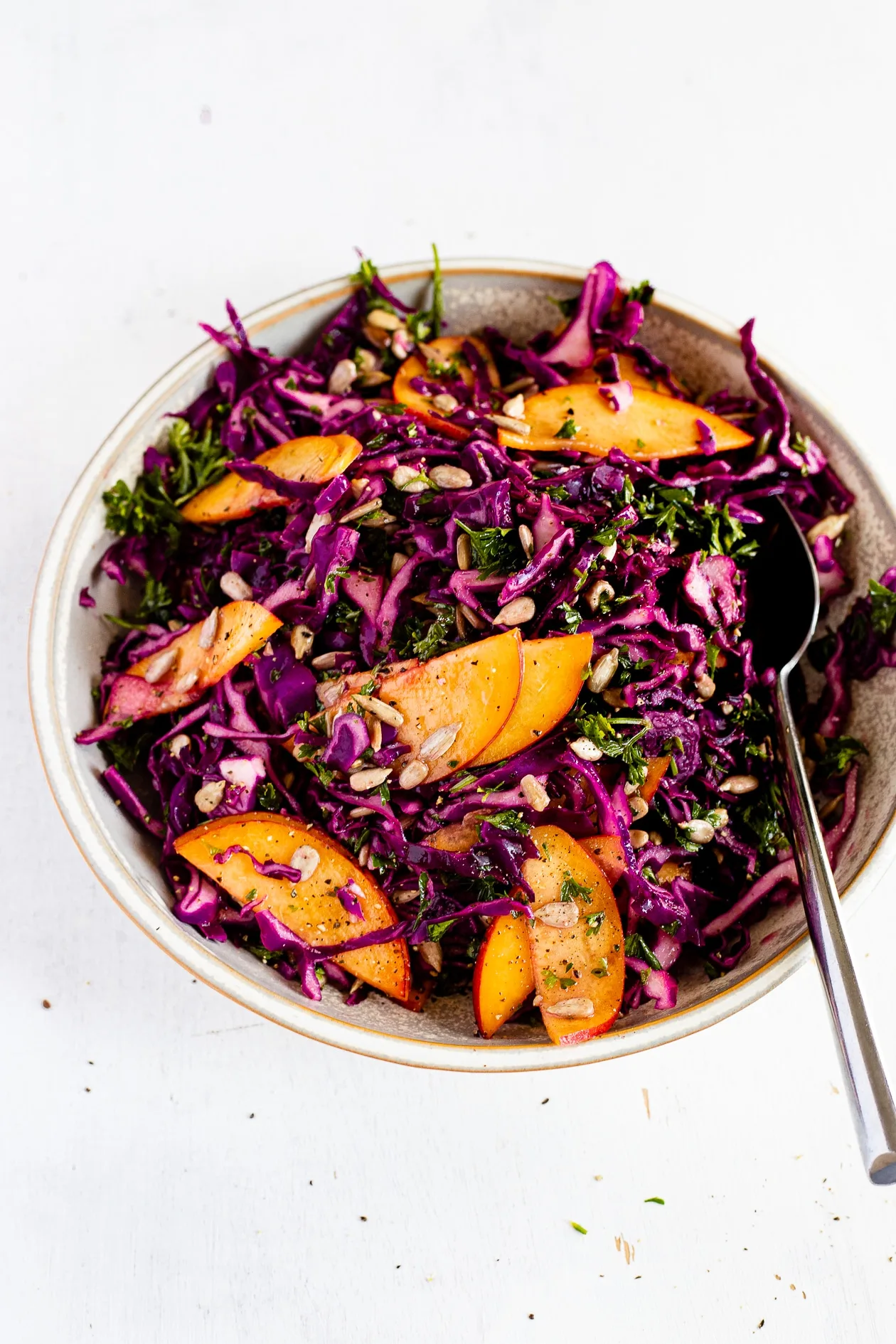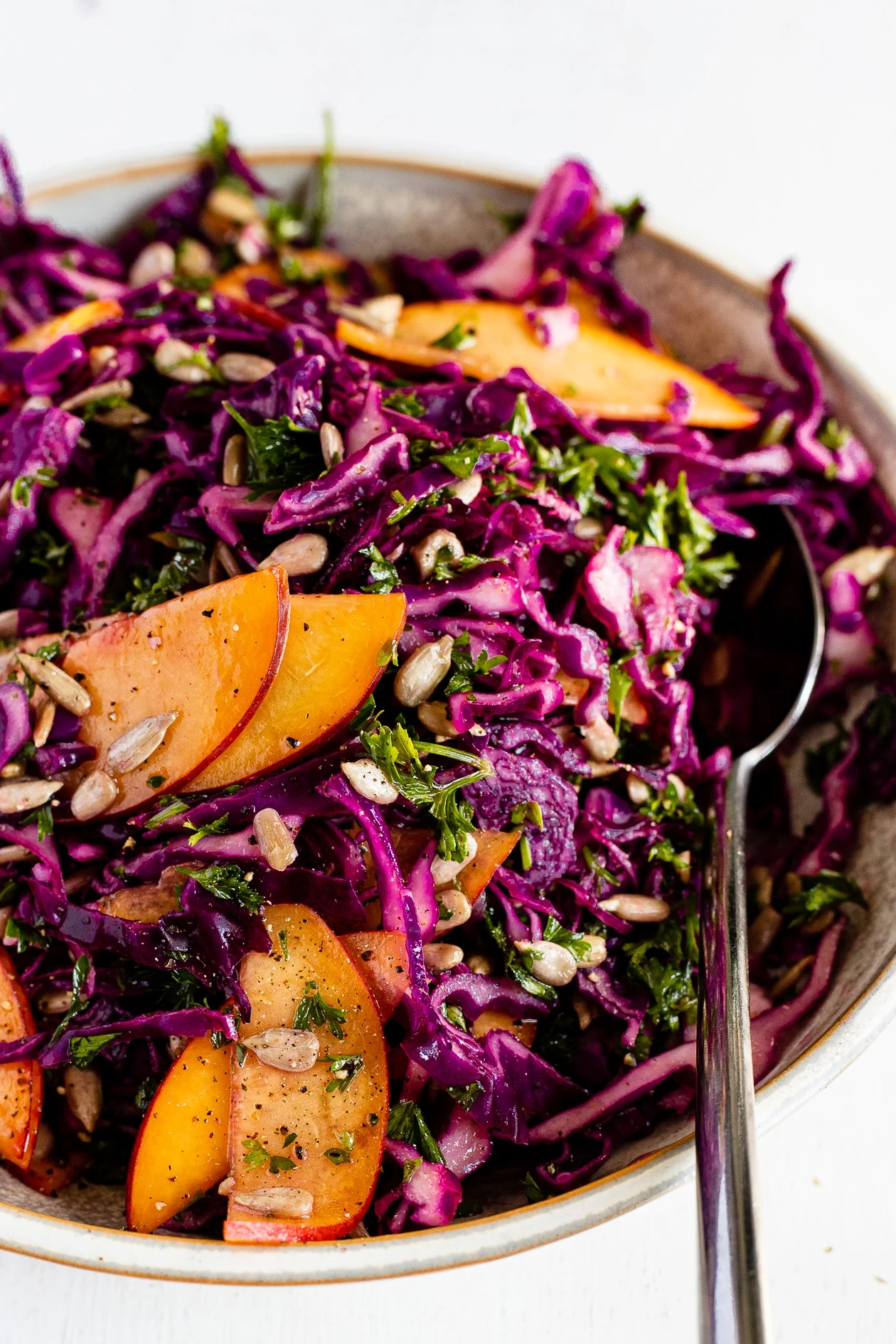 Yield: 4 servings
Summer Slaw with Peaches and Parsley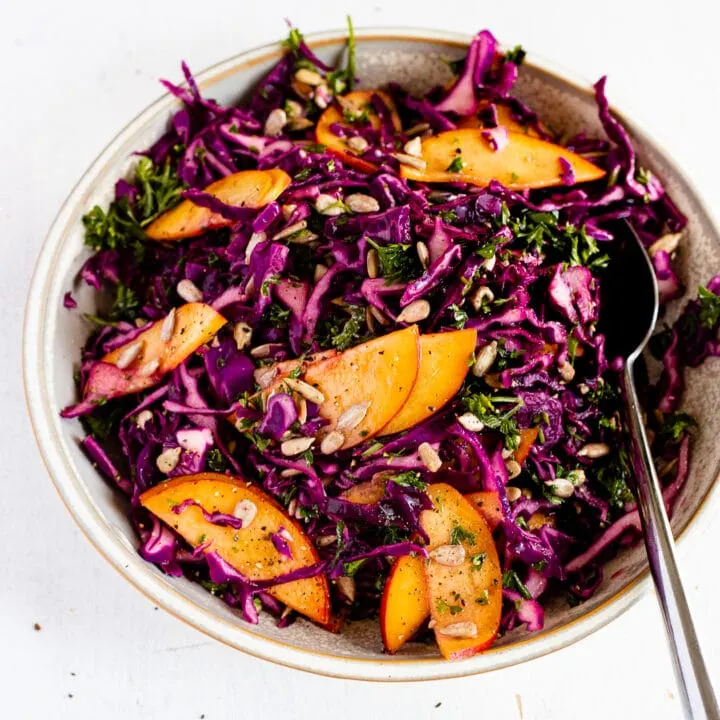 A fresh summer slaw with peaches and parsley tossed in a simple apple cider vinegar vinaigrette and topped with sunflower seeds for an extra crunch.
Ingredients
4 cups red cabbage, finely shredded
1/2 cup fresh parsley, minced
1/2 cup raw sunflower seeds
2 tablespoons olive oil
2 tablespoons apple cider vinegar
1/2 teaspoon fine sea salt
1/4 teaspoon black pepper
1 peach, thinly sliced
Instructions
Combine the cabbage, parsley and sunflower seeds in a mixing bowl and toss to combine.
In a small mixing bowl whisk together the olive oil, apple cider vinegar, salt and pepper until the salt is dissolved.
Pour the viniagrette over the cabbage mixture and toss to combine well.
Then add in the peaches and gently toss once more to combine altogether.
Recommended Products
As an Amazon Associate and member of other affiliate programs, I may earn a small percentage from qualifying purchases.