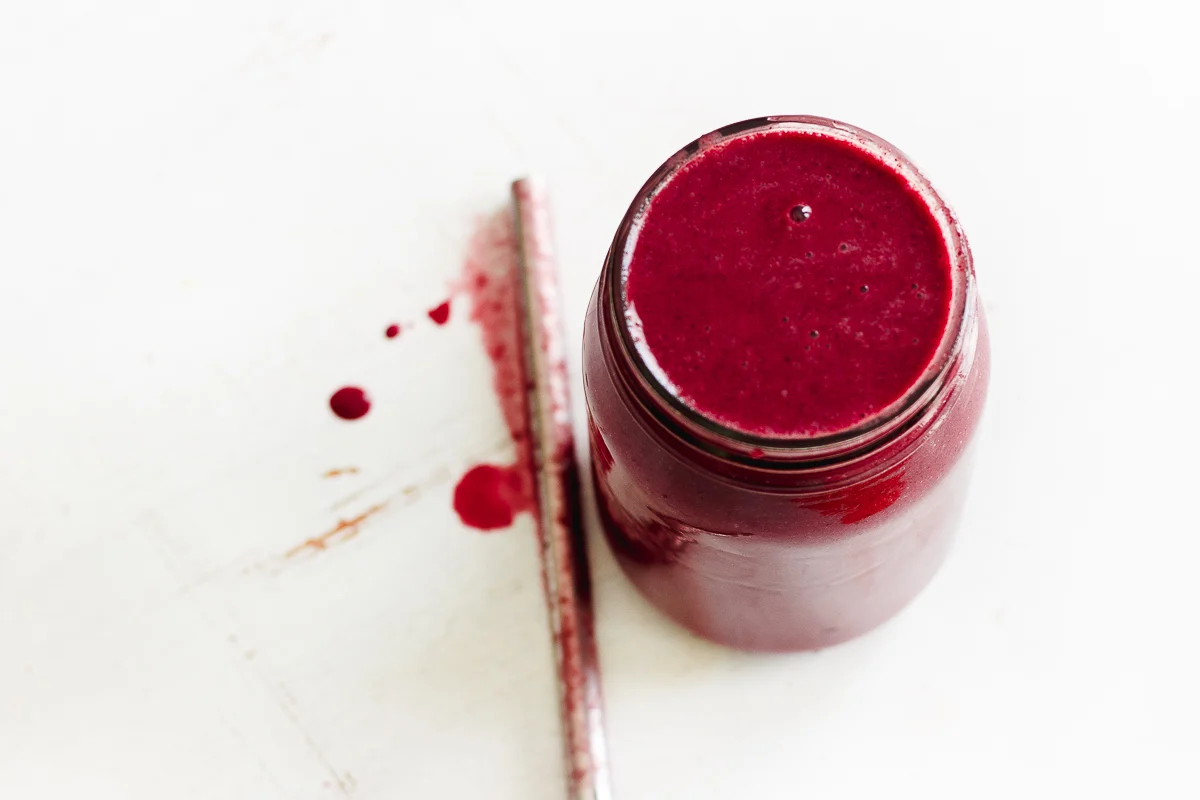 For general health reasons, I started to eat a mostly anti-inflammatory diet over a decade ago. But, since my endo diagnosis, eating anti-inflammatory foods matter even more to me because they can be helpful in reducing some symptoms associated with chronic illness. This frozen berry smoothie is one of my favorite ways to get nutrients in, while fighting flares.
I'm a fan of Dr. Weil and the work he has done to promote the benefits of an anti-inflammatory diet. He claims that berries are among some the of biggest anti-inflammatory foods. As well as turmeric and ginger. And this frozen berry smoothie has all three.
The reason I love this berry smoothie is because it is affordable and approachable. It doesn't require anything extra or obscure. Just basic stuff you probably already have on hand. I like to use frozen berries because they never go bad, and you can find them any time of the year. And they create a really lovely smoothie temperature, so there's no need to add ice to the mix.
Let's make this frozen berry smoothie.
A few tips! I like to use filtered water to make this smoothie, but you can use whatever liquid you'd like. Coconut water or unsweetened plant-based milk would be great alternatives. And, this one might feel a little strange—but, I put apple cider vinegar into all of my smoothie. It provides a natural sweetness and helps regulate your blood sugar levels. If you're apprehensive to add it in, trust the process. It's a wonderful and balances out the tartness of the berries.
It may seem strange to add pepper in a smoothie, but don't skip it. Pepper enhances the curcumin in turmeric (the good stuff) and the taste is negligible if noticeable at all. The chia seeds add protein and a little bit of fat. Don't skip those babies. They help you feel fuller longer and helps your body absorb the nutrients better. Feel free to experiment and make this recipe your own.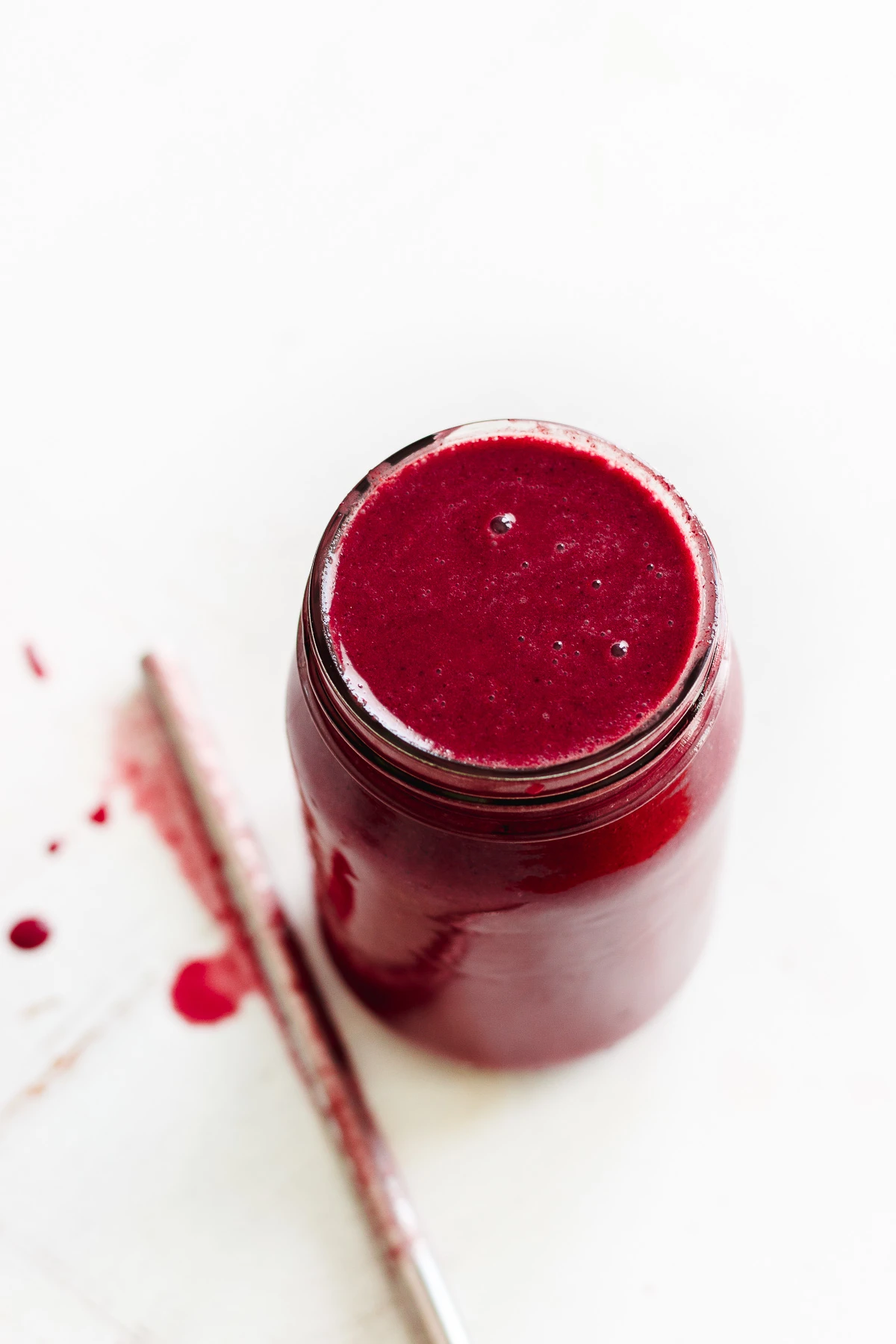 Yield: 1 smoothie
Berry Superfood Smoothie
A frozen berry smoothie made with pantry staples. A simple, affordable and approachable way to get nutrients into your life.
Ingredients
1 cup frozen berries
1 ½ cups filtered water
1 tablespoon apple cider vinegar
¼ teaspoon pink Himalayan salt
¼ teaspoon ground turmeric
¼ teaspoon ground ginger
⅛ teaspoon black pepper
2 tablespoons chia seeds
Instructions
Place all of the ingredients in a blender, and process until smooth. Enjoy!
Recommended Products
As an Amazon Associate and member of other affiliate programs, I may earn a small percentage from qualifying purchases.