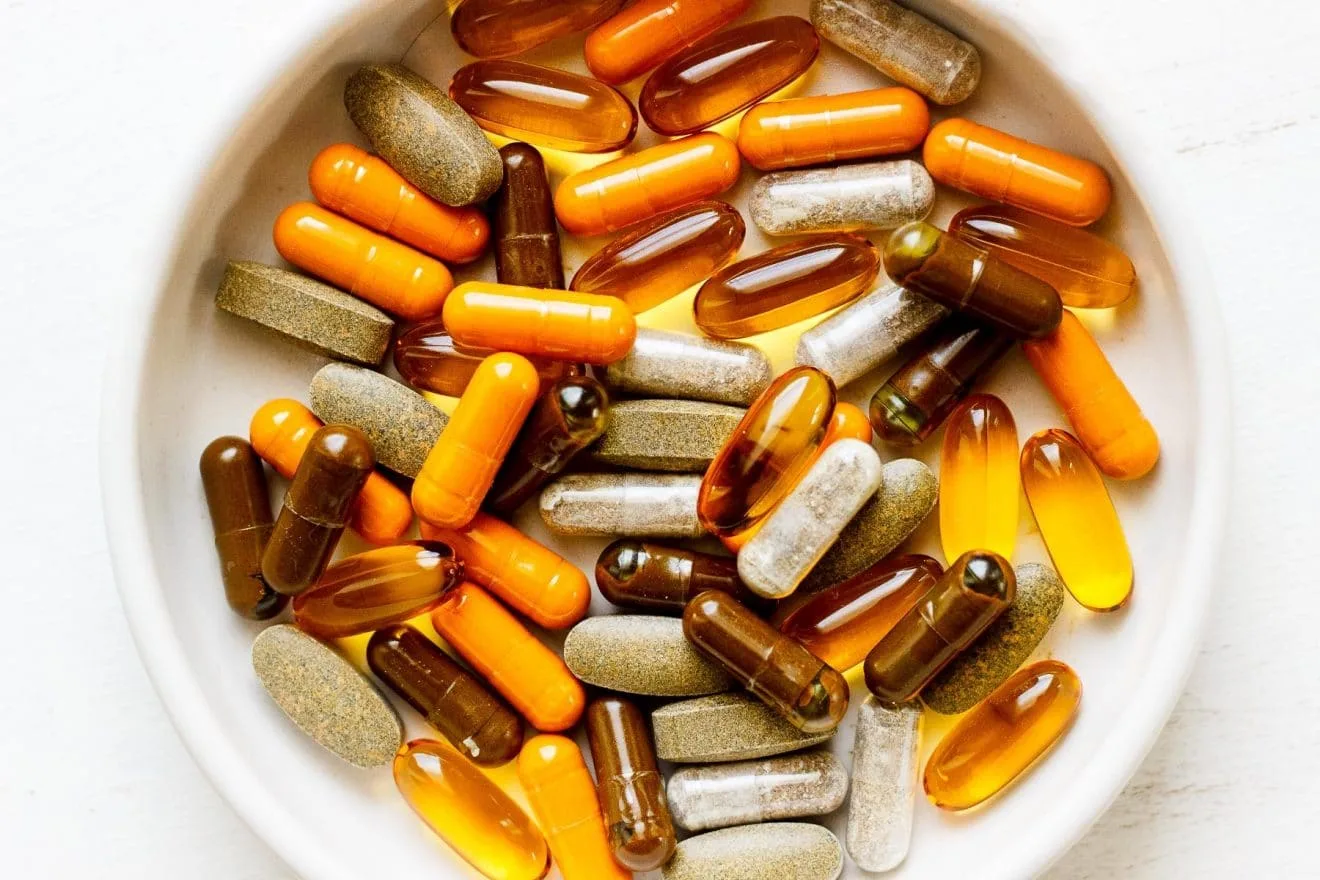 As a former health coach with stage four endo, I get asked a lot about supplements and endometriosis. The question is inherently complicated, as we are not a one-size-fits-all body or disease. But, there are some vitamins and supplements I take that help restore balance to my life by improving my overall health and providing support for a healthy inflammatory response, stress and pain.
This post is in partnership with New Chapter. I use New Chapter vitamins and supplements because of their commitment to quality products and sustainable sourcing. They proudly use organic and non-GMO ingredients, while leading the way in the supplement industry as a Certified B Corporation. B Corps are businesses that meet the highest standards of social and environmental performance, as well as public transparency. New Chapter is a brand I trust for my body, and for yours.
Along with following an endometriosis diet, these are the vitamins and supplements that help me maintain a healthy lifestyle. I recommend taking supplements with filtered water. My favorite filtered water system is the Berkey.
As we know, the gold standard treatment for endometriosis is excision surgery with an expert endometriosis surgeon. And, supplements do not replace that, but rather are a tool to help you live your best life.
Supplements and Endometriosis
Every Woman™'s One Daily Multivitamin
Taking a daily multivitamin is a great place to start when it comes to supplements and endometriosis. As its helps restore the vitamins and minerals you may be missing from your diet. Every Woman™'s One Daily Multivitamin's are whole-food fermented. Which makes it easier for your body to digest and absorb nutrients, and gentle enough to take on an empty stomach. Every Woman's One Daily supports bone health with vitamin D3 (which is very important for those who've taken Lupron or Orlissa).* And it supports healthy immune function with vitamins A, B and C, elderberry and fermented zinc.* It's certified organic, non-GMO, vegetarian, kosher and gluten-free. Similarly it's free of synthetic fillers, flavors, colors, gelatin and sugar.
Digestive complications are common for endo warriors. And as an endo warrior with celiac disease and bowel endometriosis, this is a daily struggle for me. Taking a probiotic daily has been tremendously helpful for me to keep regular while reducing bowel movement discomfort. Probiotic All-Flora™ delivers five billion CFU (colony forming units) of friendly bacteria and five billion CFU of beneficial yeast. They work in synergy together to balance your total microbiome. This formula supports healthy immune defenses.* And promotes digestive health including bowel regularity, gas reduction, bloating, diarrhea and constipation.* It's also shelf-stable, and requires no refrigeration, which is great for traveling.
All of my recipes contain healthy fat because it's amazing for our body and brain. It makes us feel good, supports organ function and helps fight inflammation. In addition to the healthy fat foods we eat, taking a fish oil supplement is a great way to ensure you're getting enough. Wholemega™ Whole Fish Oil is made from one-hundred percent sustainably harvested, wild-caught Alaskan Salmon. The salmon oil is fresh-pressed while preserving seventeen whole omega fatty acids (including critical Omega-3s EPA and DHA) and vitamin D3.
When you battle chronic illness, you battle inflammation. They naturally go hand in hand. I wrote about how a diet rich in anti-inflammatory foods is beneficial for endo warriors, but taking a turmeric supplement is another powerful way to support your anti-inflammatory game. Turmeric Force™ helps your body to maintain a healthy inflammation response.* The formula also supports cardiovascular health and cognitive function.* The vegetarian capsule dissolves quickly allowing your body to absorb the pure and potent herbs.
With stage four endo, there are a lot of days when I can't get even out of bed. And this is one of my favorite supplements that provides an herbal approach to pain relief. Zyflamend™ Whole Body works by balancing your body's healthy inflammatory response at a cellular level.* It combines ten herbs that work synergistically to reduce pain, and promote mobility, flexibility and joint function.* It's certified non-GMO, vegetarian and gluten-free. Similarly it's free of synthetic fillers, and animal enzymes or byproducts.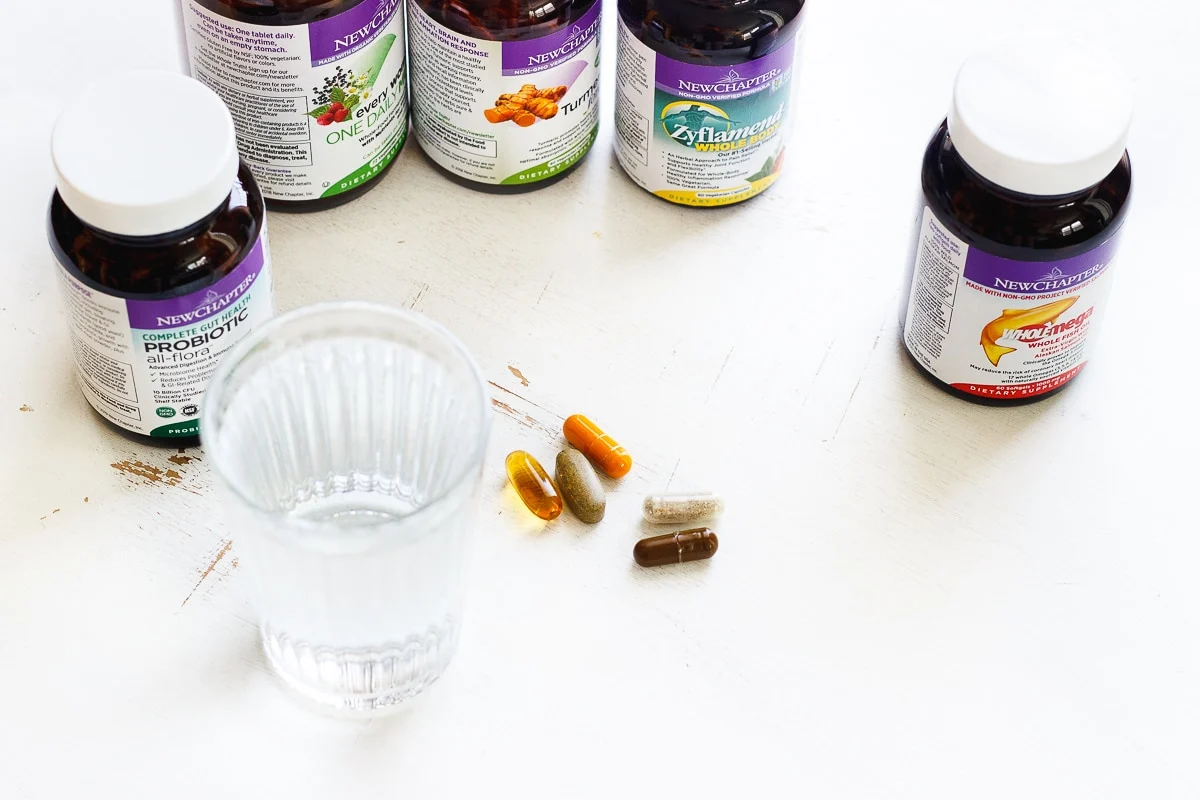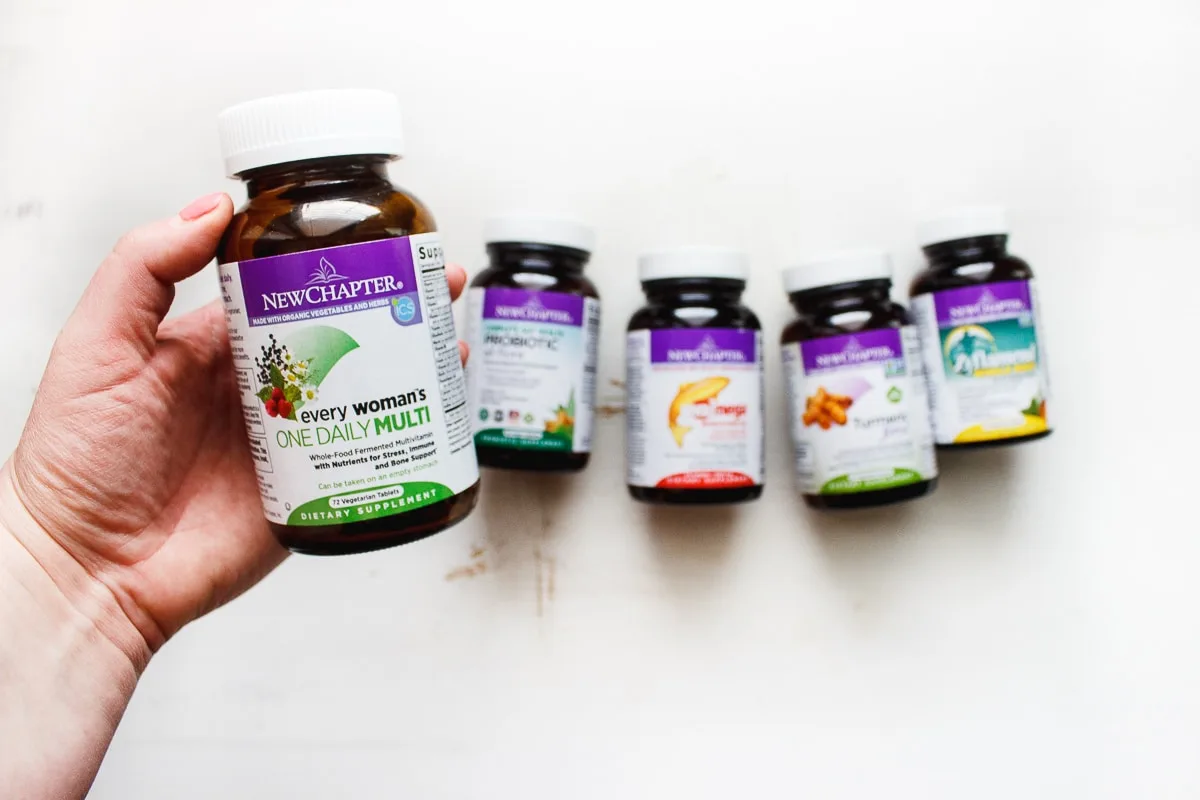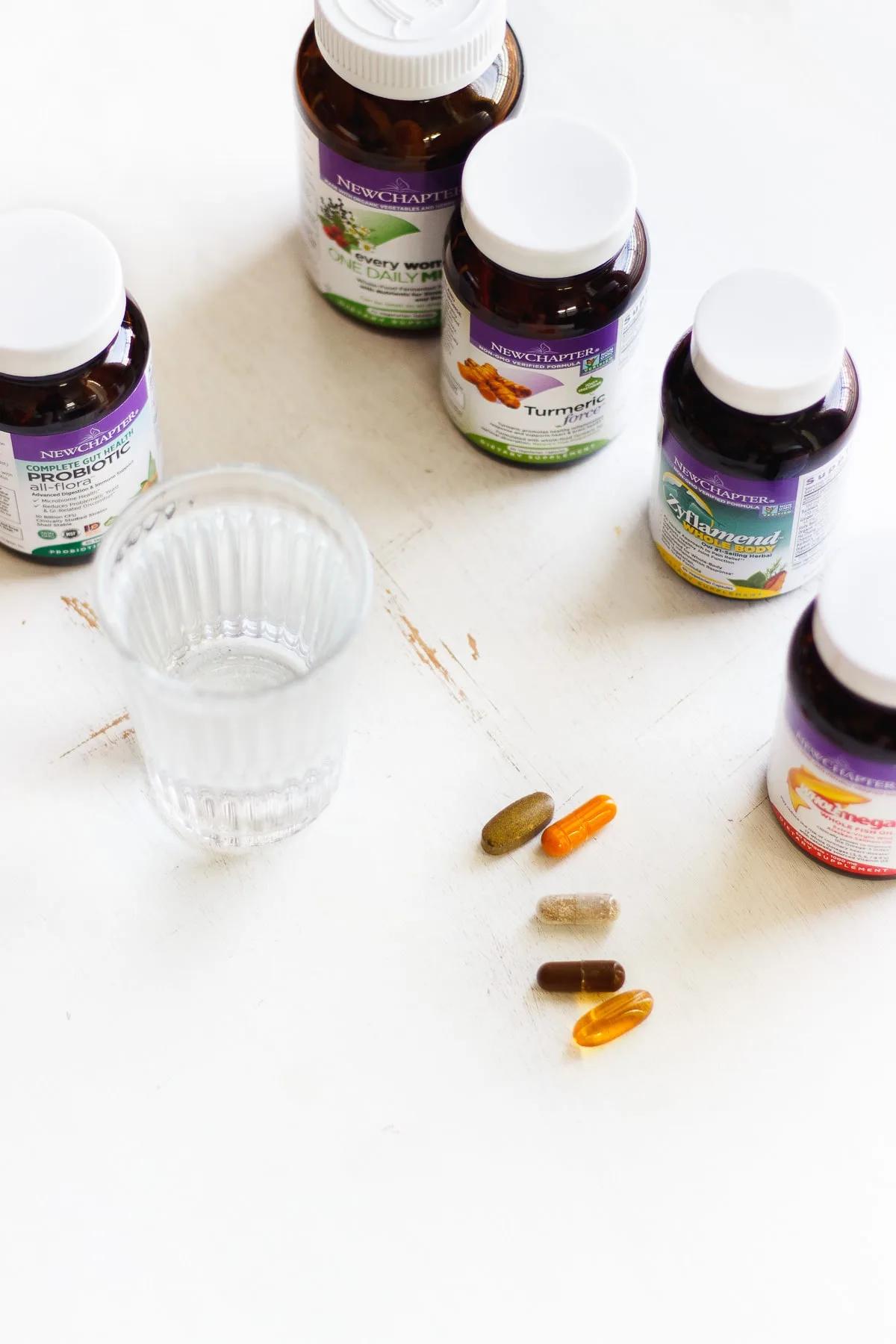 MORE LIVING WITH ENDO POSTS YOU'LL LOVE.
What is Endometriosis?
The Endometriosis Diet
[hr]
This post is sponsored by New Chapter; all opinions are my own.
*These statements have not been evaluated by the Food and Drug Administration. This product is not intended to diagnose, treat, cure, or prevent any disease.