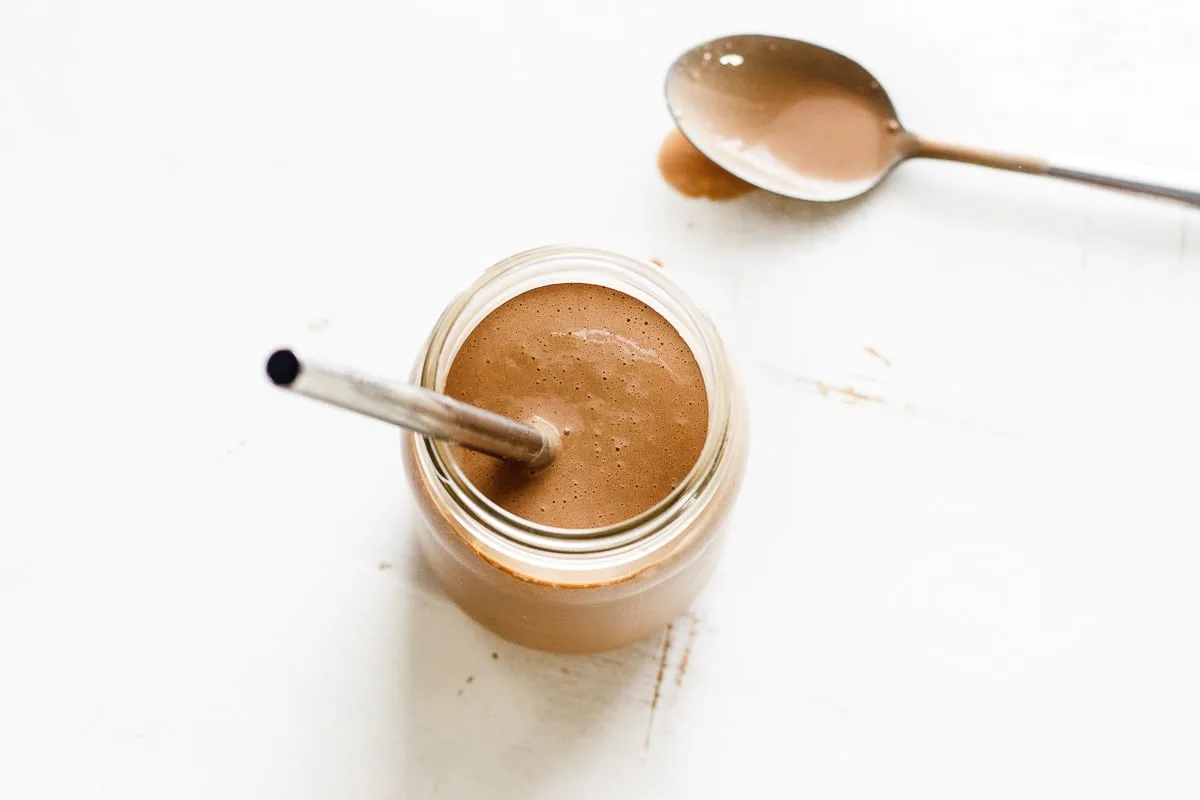 While I rarely have them, chocolate milkshakes are one of my favorite treats. And although I might enjoy one everyone once in a while, I want to drink them every day, but I don't. So, I developed this healthier chocolate protein shake recipe to make at home so I can if I want.
This post is sponsored by New Chapter; all opinions are my own.
I am very particular about my protein powder and that's why I love working with New Chapter® Plant Protein+. It contains all of the stuff I love and none of the stuff I avoid in a protein powder. To start, it comes in both vanilla and chocolate flavors. It is also certified organic, non-GMO, vegan, and free of sugar, gluten, pea and soy.
New Chapter® Plant Protein+ delivers twenty grams of complete protein per serving. All while giving your body the right balance of amino acids to synthesize the building blocks of bones, muscles, skin, and tissues.*
Its formulation combines protein-rich mung beans, brown rice, chia seeds, flax seeds and pumpkin for a complete amino acid profile. It's also easier to digest because it contains clinically studied digestive enzymes which ensure proper protein breakdown, prevent bloating and boost absorption.
I use New Chapter vitamins and supplements because of their commitment to quality products and sustainable sourcing. They proudly use organic and non-GMO ingredients, while they lead the way in the supplement industry as a Certified B Corporation. B Corps are businesses that meet the highest standards of social and environmental performance, as well as public transparency. New Chapter is a brand I trust for my body, and for yours.
The simplest chocolate protein shake.
This shake is a lightly salty and entirely super creamy combination. Which includes New Chapter® Plant Protein+, raw cacao powder, pink Himalayan salt, a handful of raw cashews and ice making for the best chocolate protein shake.
The recipe calls for the vanilla protein powder variety, but it's flexible enough that you can use the chocolate variety instead. I've made a note in the recipe section for whichever flavor you prefer.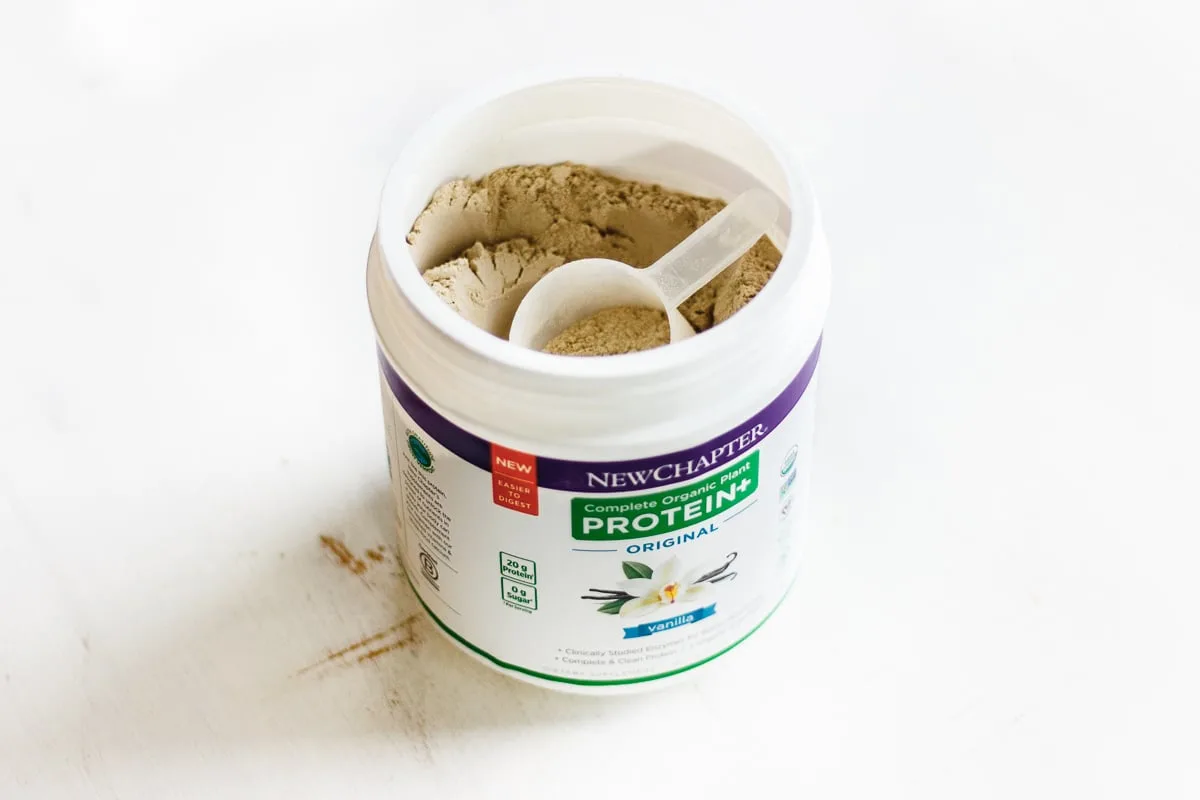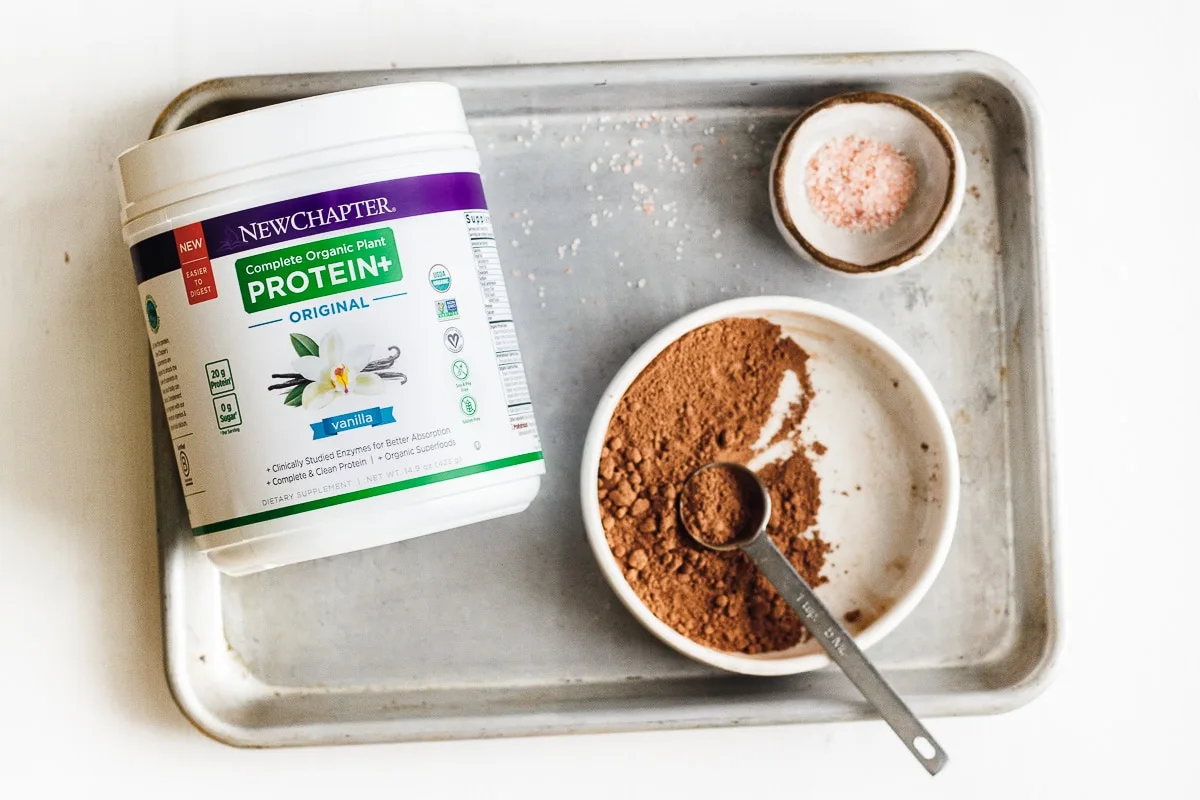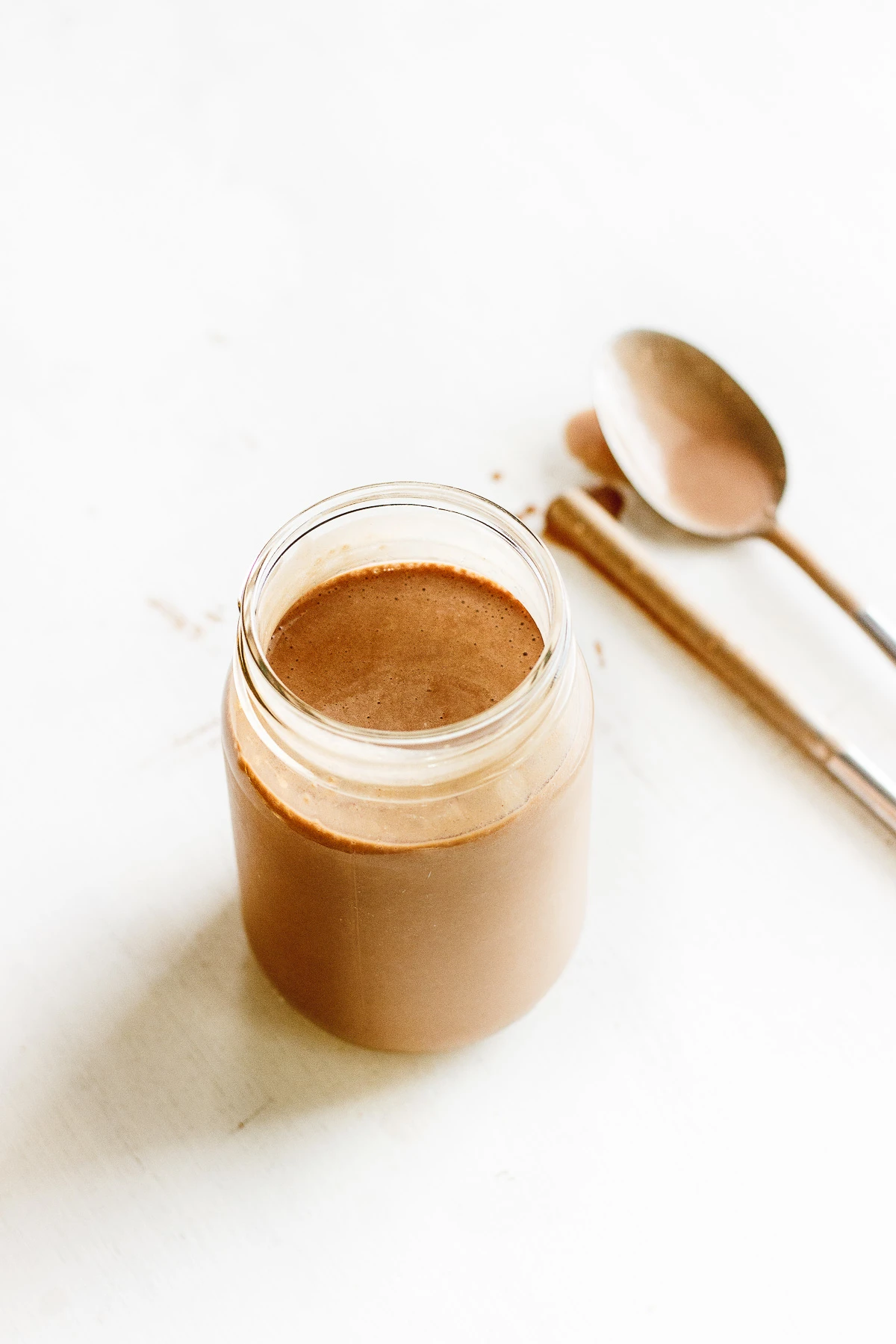 Yield: 1
Super Creamy Chocolate Protein Shake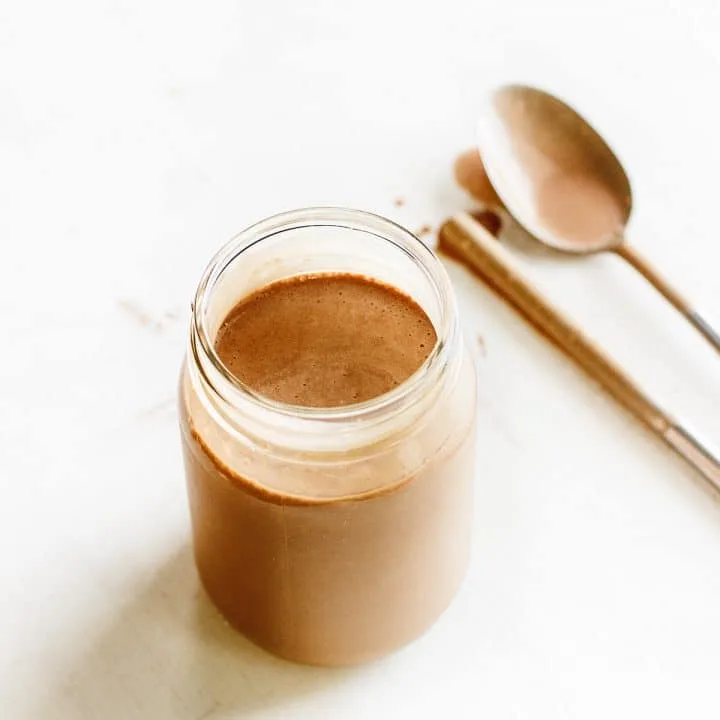 A creamy chocolate protein shake that's certified organic, non-GMO, vegan, and free of sugar, gluten, pea and soy. A chocolate shake for every day.

Prep Time 1 minute

Cook Time 1 minute

Total Time 2 minutes
Ingredients
1 scoop New Chapter® Plant Protein+ Vanilla (see notes)
1 tablespoon raw cacao powder
1/4 teaspoon pink Himalayan salt
1 cup ice
1 cup filtered water
1/4 cup raw cashews (optional, see notes)
Instructions
Add the protein powder, salt, ice, water and cashews and blend on high for 1 minute or until the shake is completely smooth.
Pour in a glass and enjoy cold.
Notes
Skip the raw cacao powder if you'd like to use New Chapter® Plant Protein+ Chocolate instead.

Raw cashews make this chocolate protein shake incredibly smooth and rich. However they're optional and you can avoid them altogether if you'd like.
Recommended Products
As an Amazon Associate and member of other affiliate programs, I may earn a small percentage from qualifying purchases.

[hr]
This post is sponsored by New Chapter; all opinions are my own. *These statements have not been evaluated by the Food and Drug Administration. This product is not intended to diagnose, treat, cure, or prevent any disease.