Vegan, gluten-free sorghum tabbouleh salad.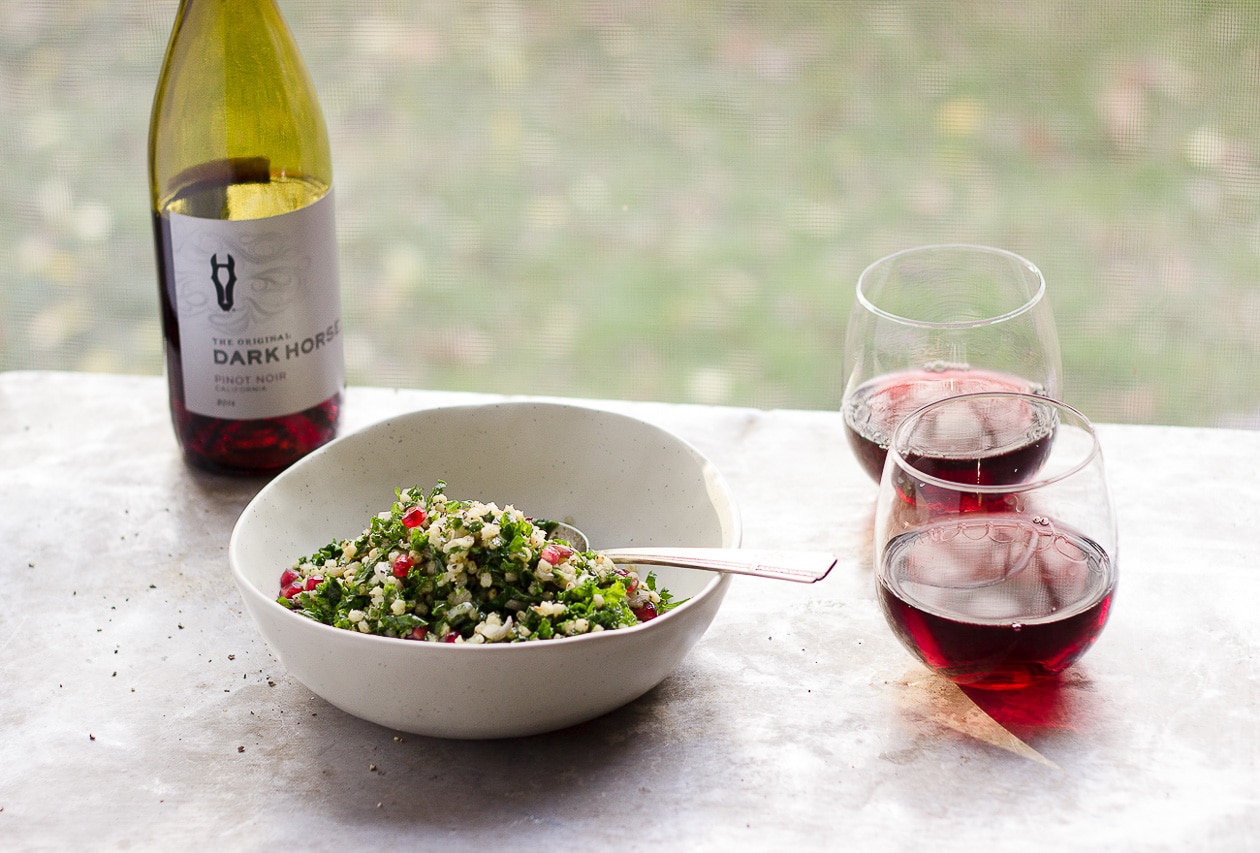 I'm going to keep it short and sweet today. Because, I'm working on limiting my screen time. I need to eat – we're bordering on a hangry situation. There's a freshly decorated tree in my house that I'd like to go enjoy. And, blast Amy Grant's 1983 Christmas album. Maybe make these cookies too. I don't know, I'm feeling pretty Christmasy right now.
This post is brought to you by Dark Horse Wine. They challenged me to reinvent a classic dish that delivers an unexpected twist. Get it, Dark Horse? Unexpected? You get it.
Traditional tabbouleh is comprised mostly of tomatoes, parsley, bulgar and lemon. This winter tabbouleh salad is rebuilt with hearty greens, and a punchy citrusy-thyme dressing. I've swapped the tomatoes for pomegranates, kale for parsley, sorghum for bulgar and clementine juice for lemon. The dressing is inspired by Tal Ronnen's new vegan cookbook Crossroads, and by the way it's a total beaut!
The sorghum has a an awesome texture. Making this salad both substantial and light, and kind of perfect for all the holiday sugar and champagne in-betweens. This winter tabbouleh is also quite jovial with all those greens and reds and whites. It's bright and festive enough without being over the top. Kind of like these babes. Annnnd, pinot noir, especially Dark Horse Pinot Noir, pairs well with just about everything. This is no exception.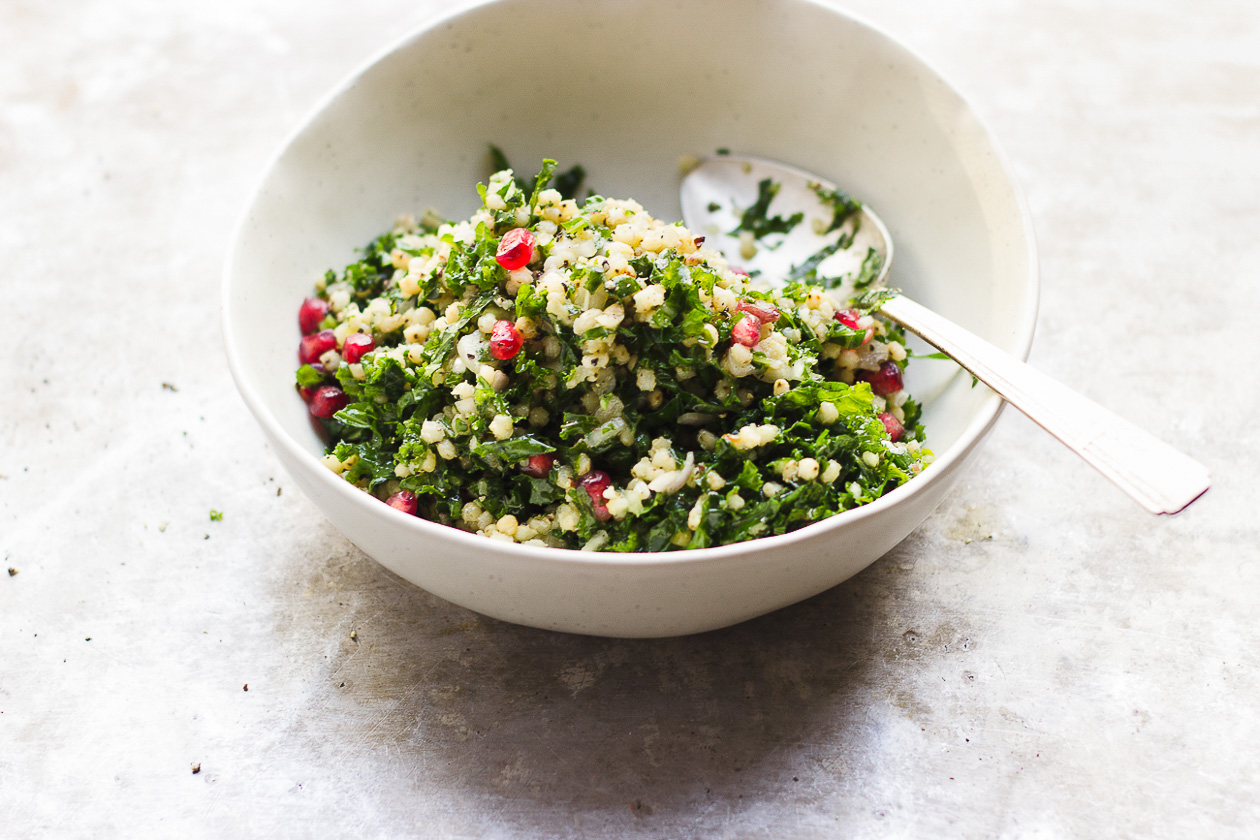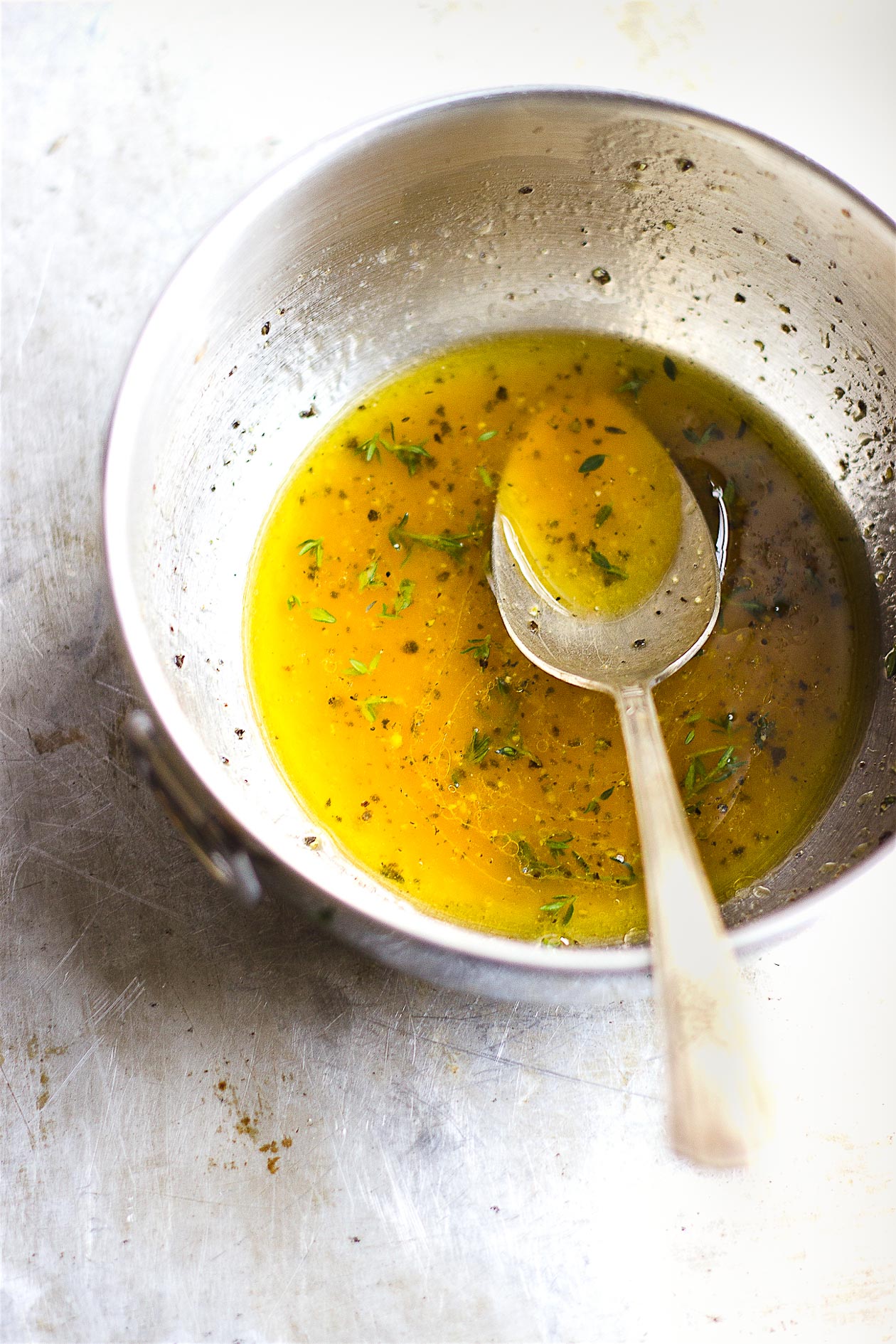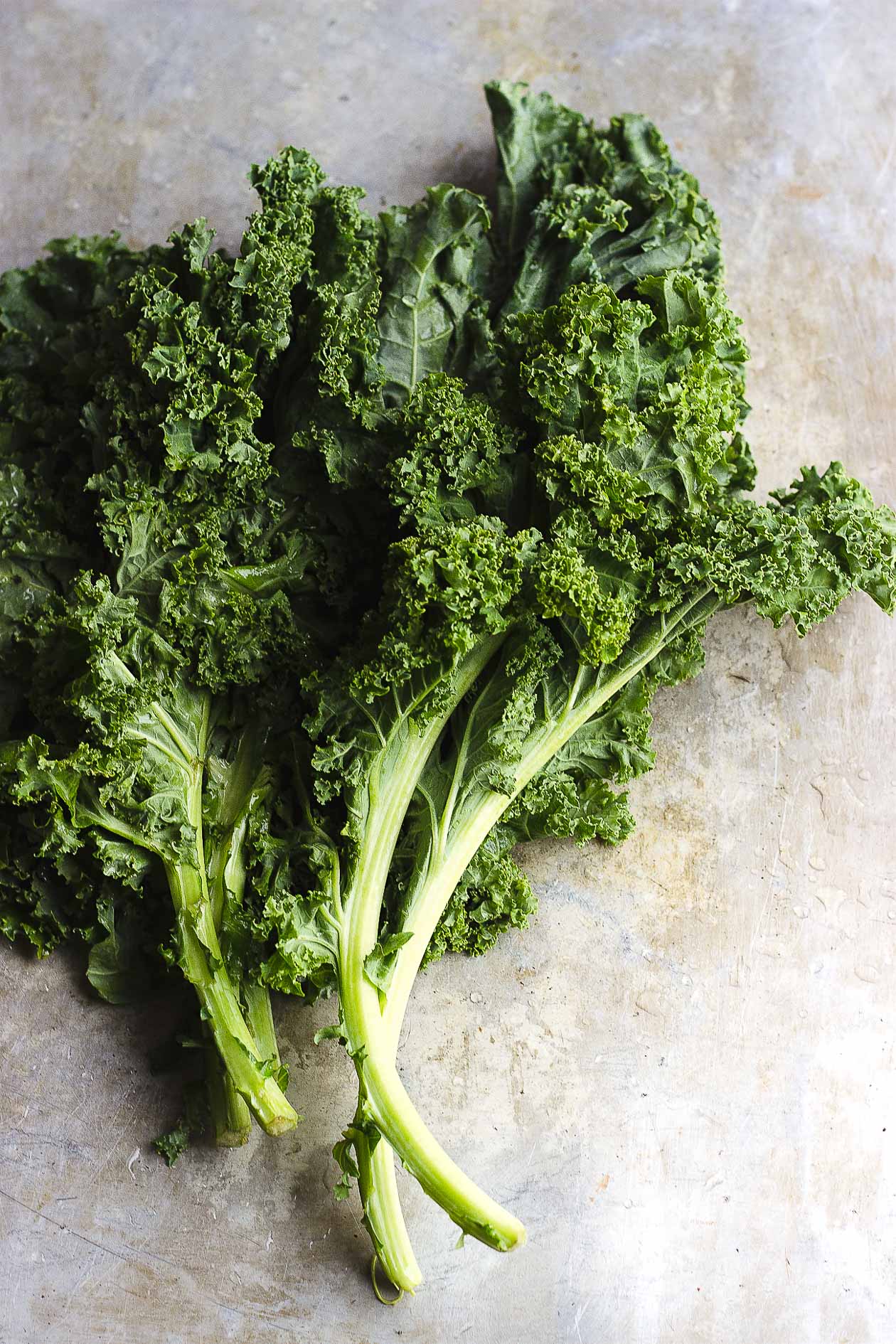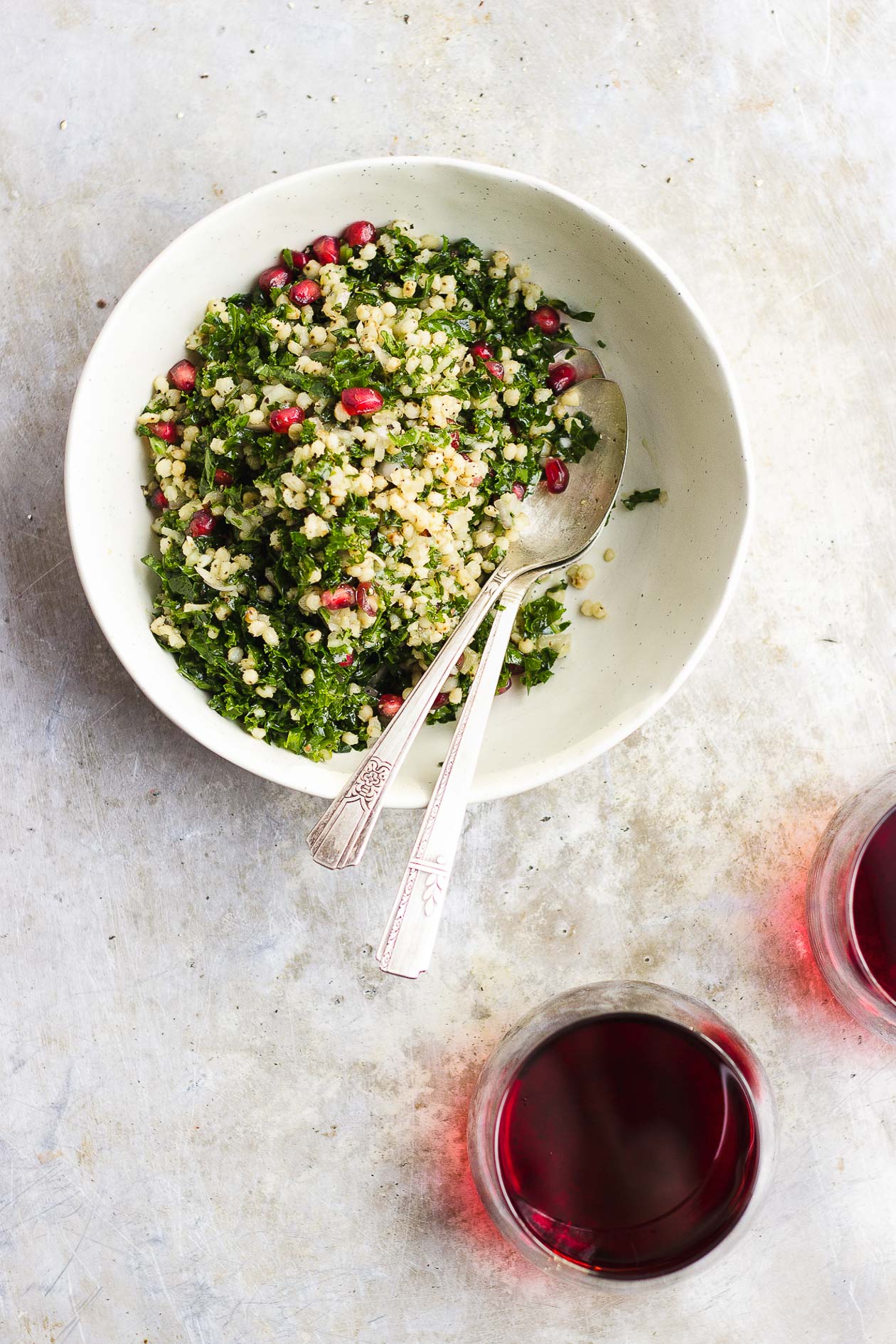 Sorghum Tabbouleh Salad with Clementine Thyme Dressing
Author:
Prep time:
Cook time:
Total time:
Dressing inspired by Tal Ronnen's, [url href="http://www.crossroadskitchen.com/Book.aspx" target="_blank"]Crossroads[/url]. If you don't have clementines, tangerines, grapefruit or oranges will also work.
Ingredients
3 cups curly kale, center ribs removed + finely shredded
1 cup cooked sorghum
1/2 cup pomegranate arils
1 shallot, finely chopped
juice from 2 clementines
1 tablespoon olive oil, plus 2 tablespoons olive oil
1/2 tablespoon apple cider vinegar
leaves from 5 sprigs thyme
1/4 teaspoon sea salt, more to taste
1/4 teaspoon black pepper, more to taste
Instructions
In a large bowl massage the kale with a tablespoon of olive oil, and a pinch of salt for 3 minutes, or until bright green and pliable.
Then add in the sorghum, pomegranate arils, and chopped shallot. Mix altogether and set aside.
In a small bowl mix together the clementine juice, remaining 2 tablespoons of olive oil, apple cider vinegar, thyme, salt and pepper. Pour the dressing over the salad, toss thoroughly, and season with more salt and pepper if desired.
[hr]
Thanks to the folks at Artisan Books for gifting me a copy of Crossroads! This post is sponsored by Dark Horse Wine; all opinions are my own.