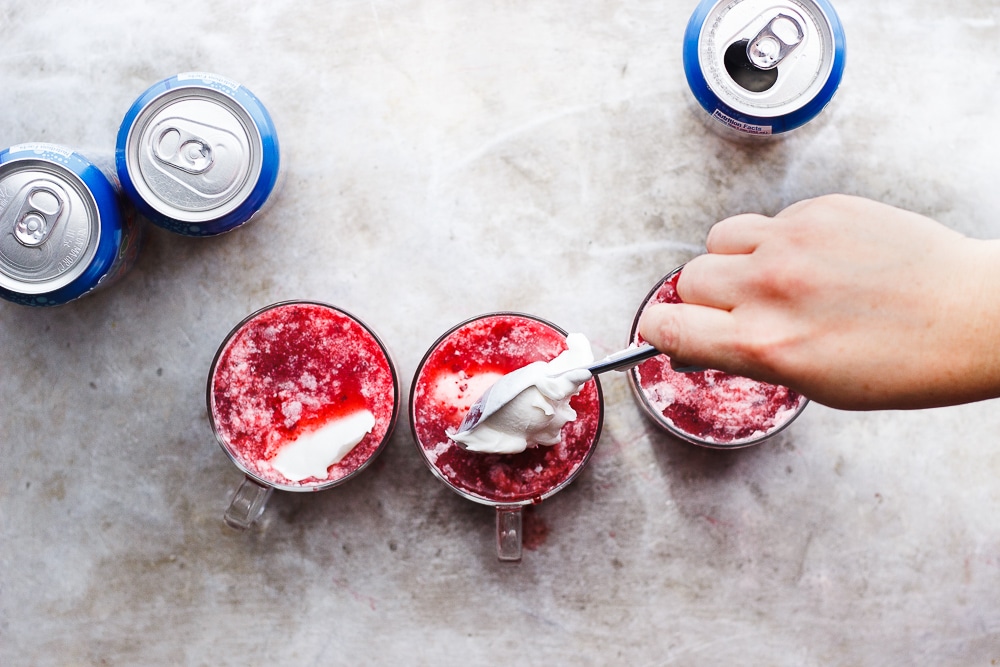 This cherry cola coconut slushie is kind of like half-float, half-slushie. But it is one hundred percent very delicious. While also being sugar-free, and vegan. This three-ingredient slushie is one of my favorite things right now. And I really hope you love it too.
In my twenties, when I worked in the service industry, I was very dependent on diet soda. My long shifts behind the bar were fueled by it. This chemical concoction once ruled my world, but eventually my grip on it loosened. Now instead I drink Zevia cola.
This post is sponsored by Zevia. And, I'm proud to partner with them because their products are proudly free of calories, sugar, artificial sweeteners, GMOs and caramel color. They're made with real ingredients. And they're sweetened naturally with stevia. Everything matters to the folks at Zevia. From the packaging they select, to the way they manufacture and transport their products, ensuring they are working as efficiently for the consumer and the planet are of the utmost importance.
Stevia is a sweet little miracle of nature. Originally found in Paraguay, this small shrub, native to the sunflower family, provides two hundred times the sweetness of sugar yet has no caloric value or nor does it raise blood sugar levels. Stevia is one of my favorite ways to sweeten foods naturally. And particularly drinks like sparkling water, teas and cocktails.
How to make a cherry cola coconut slushie.
This cherry cola coconut slushie is a super easy summer treat. We all know that cherries and cola are a great pals. But what we don't know is that coconut cream completes the trio. All you need to make this slushie is a a blender, frozen cherries, a refrigerated can of full-fat coconut milk and some cola.
If you would rather use regular cola (or diet cola) instead of Zevia cola, you totally can. It's completely up to you. Additionally if you're into it, you could add a little vodka to make these boozy slushies.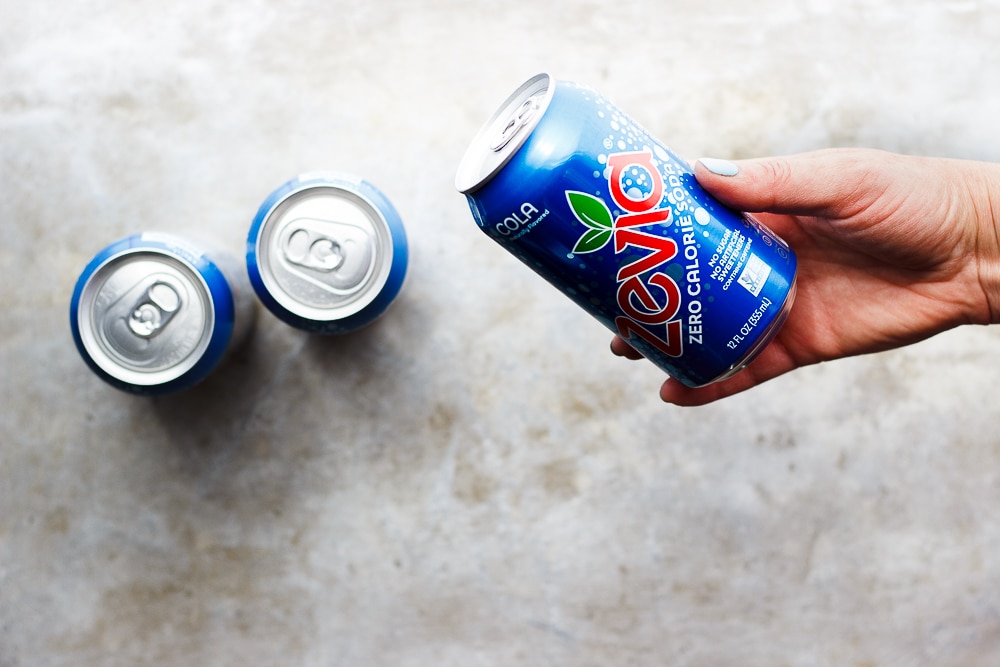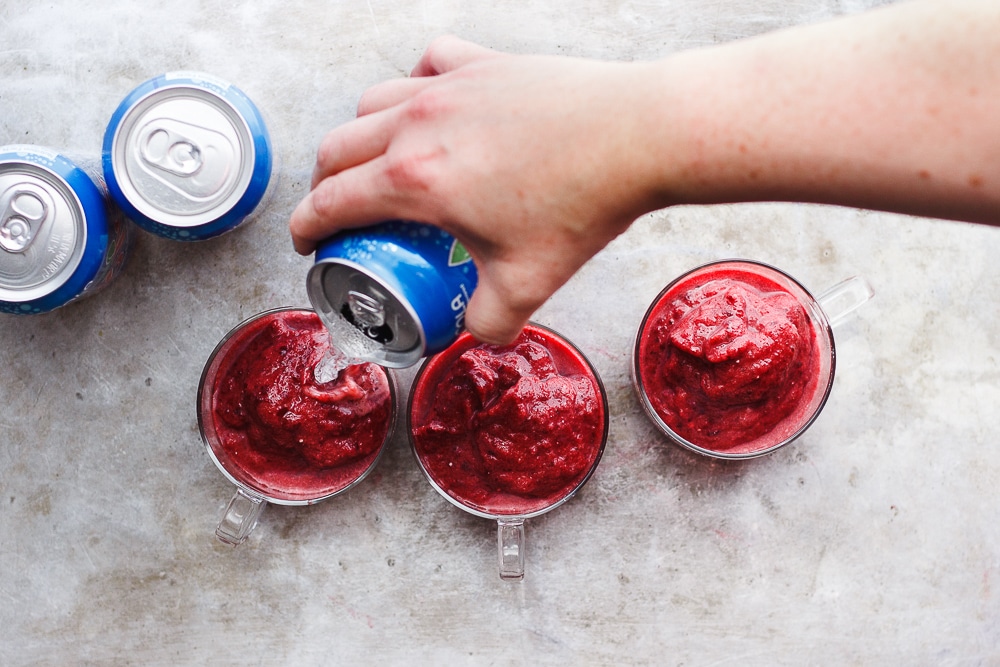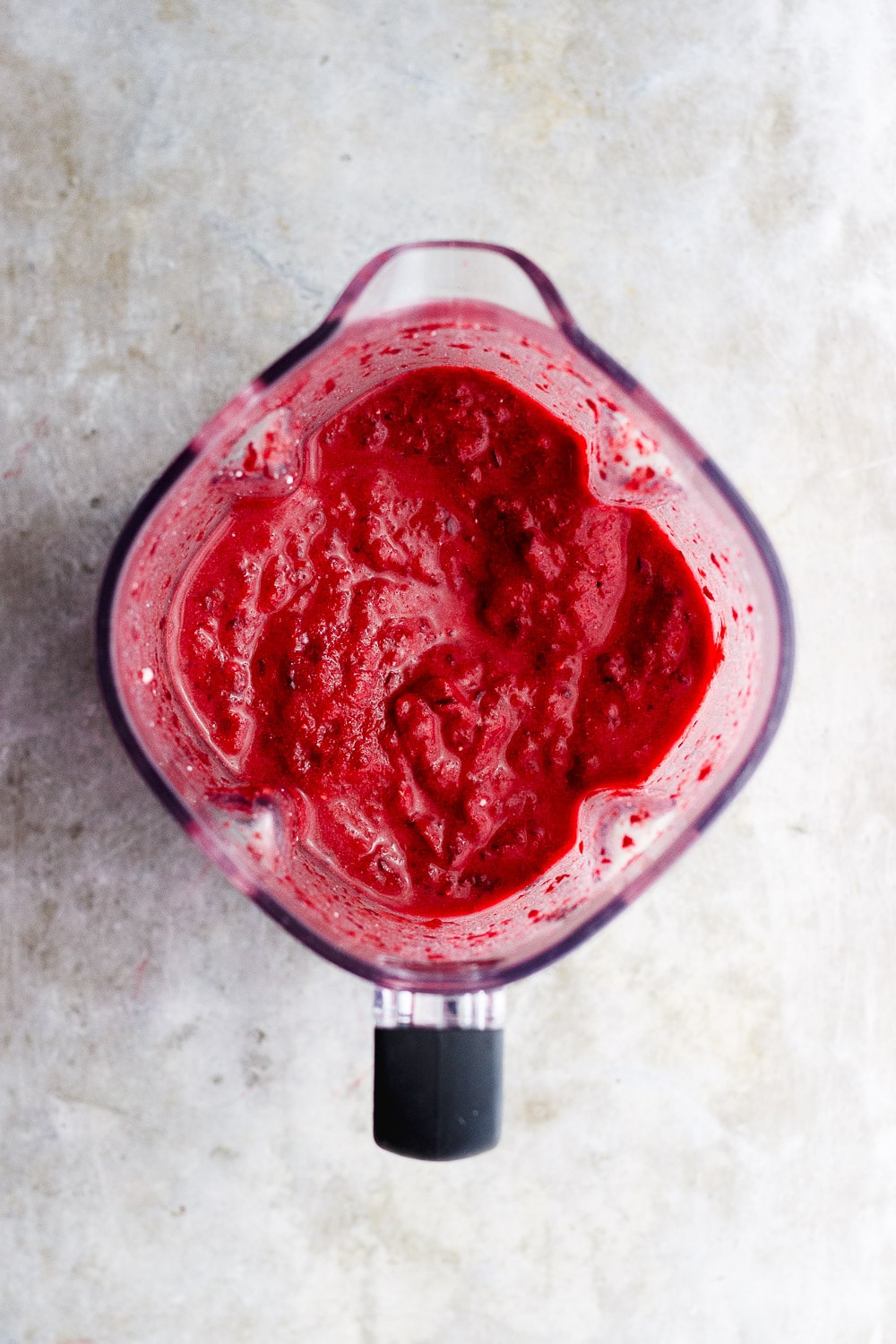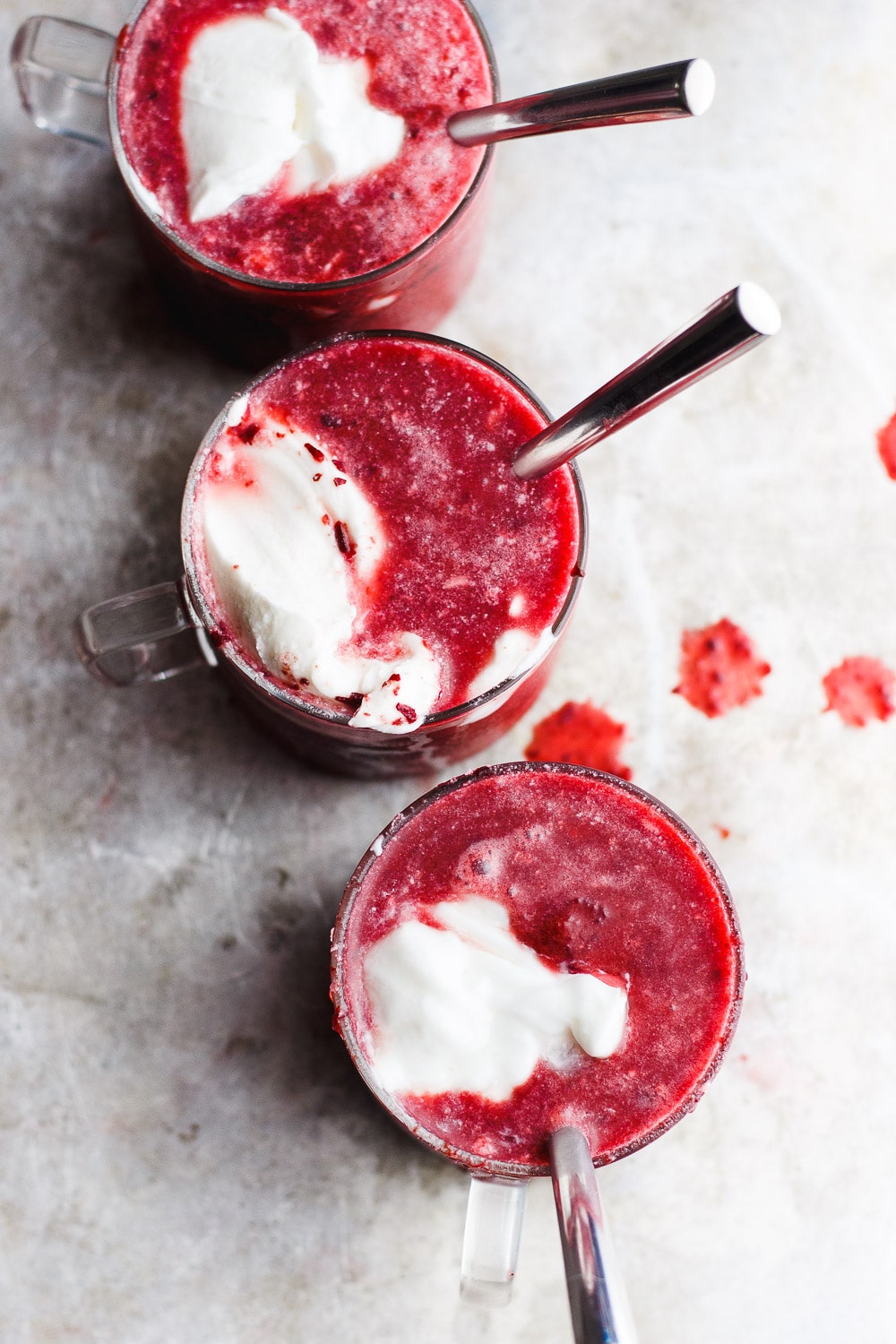 Yield: 4 slushies
Cherry Cola Coconut Slushie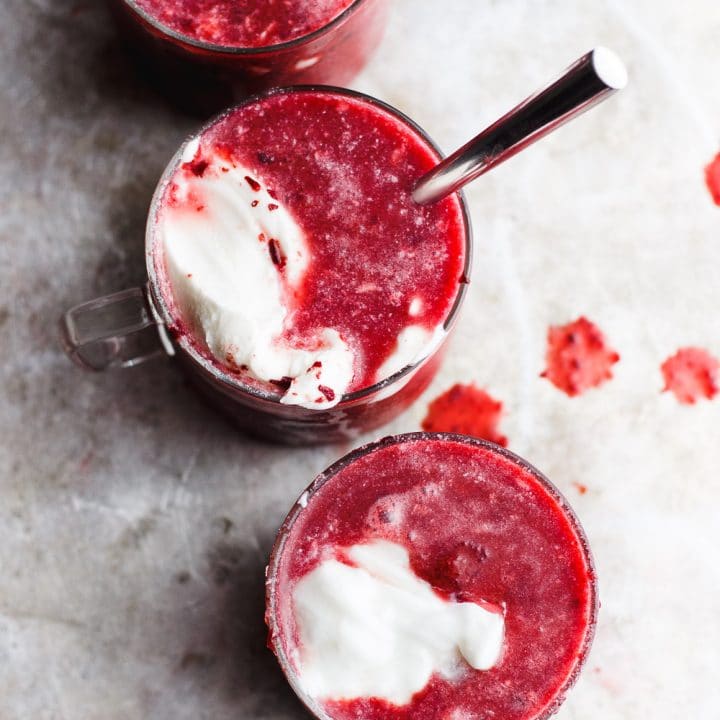 A frozen cherry and coconut slushie topped with stevia sweetened cola and coconut cream. An easy, summery vegan coconut slushie.
Total Time
1 hour
5 minutes
Ingredients
14 ounces coconut cream (more to garnish)
3 cups frozen cherries, pitted
2 cans Zevia cola (or preferred cola)
Instructions
Combine the coconut cream and cherries in the blender and process until mostly smooth and slushie-like.
Divide the slushie into four glasses and top with the cola.
Then top each glass with more coconut cream and enjoy.
Recommended Products
As an Amazon Associate and member of other affiliate programs, I may earn a small percentage from qualifying purchases.