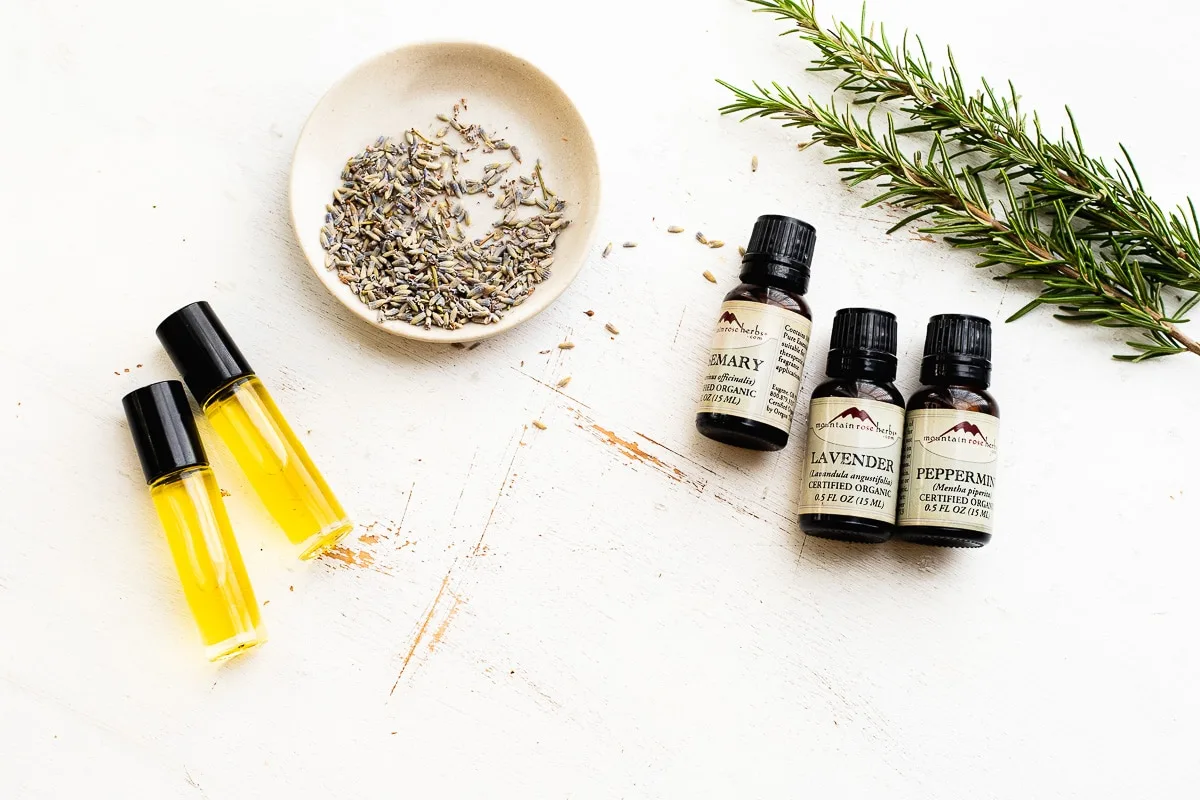 The following statements about essential oils for endometriosis have not been evaluated by the Food and Drug Administration. This information is not intended to diagnose, treat, cure, or prevent any disease.
This post is sponsored by Mountain Rose Herbs and all opinions are my own. Thank you for supporting the brands that allow me to bring you quality content. I value Mountain Rose Herbs and their passion to produce the very best quality products. They're dedicated to their customers while always putting our environment first. And that's a powerful thing.
Endometriosis is a disease where tissue similar to (but not the same as) the lining of the uterus is found elsewhere throughout the body. This tissue is invasive and destructive. It comes with a list of painful symptoms, and requires surgery to both diagnose and treat.
Endo is an incredibly complex disease with no known cause or cure. And anyone who has endo or anyone who supports a loved one with endo knows there's no short cut to managing the obstacles that comes with it. For more information on the disease – read my what is endo guide.
The only way to treat endometriosis is to have it removed surgically by a skilled excision surgeon. And because this is not a cure, the disease often returns and is persistent and chronic in nature. Making symptom management imperative for endo sufferers to live a productive and happy life.
How to blend essential oils for endometriosis.
Although not foolproof and rooted in great privilege that's not lost on me) – I manage my symptoms by eating an anti-inflammatory endometriosis diet. Reducing the chemicals in my home, body and skincare products. Taking CBD, cannabis (where legal), SSRIs and pain medicine as prescribed. Living with a heating pad on me at all times. And, using this blend of essential oils for endometriosis.
After experimenting with many different essentials oils for endometriosis, I've finally perfected my ideal blend. It's soothing, grounding and refreshing. All of the things I'm looking for when I'm not feeling my best.
And I I start with a high quality, fast-absorbing carrier oil as a base. Here I've used organic jojoba oil, but you can also use sweet almond oil or rosehip oil. And then I add lavender oil, rosemary oil and peppermint oil to create a soothing and rejuvenating affect.
I like to put it in a roll top glass bottle to glide it directly onto my skin. But you can also add it to epsom salts to soak in the tub or dispense it into the air with a diffuser. The recipe for this perfect blend of essential oils for endometriosis is below.
What makes it the perfect blend.
LAVENDER OIL
Floral, and herbaceous.
Known for its soothing and calming properties.
Helps relieve anxiety, depression, insomnia and restlessness.
ROSEMARY OIL
Earthy, and woodsy.
Known for its grounding and mood boosting properties.
Helps relieve stress, fatigue, physical and emotional pain.
PEPPERMINT OIL
Sweet, and clean.
Known for its refreshing and cooling properties.
Helps relieve poor circulation, nausea, headaches and muscle aches.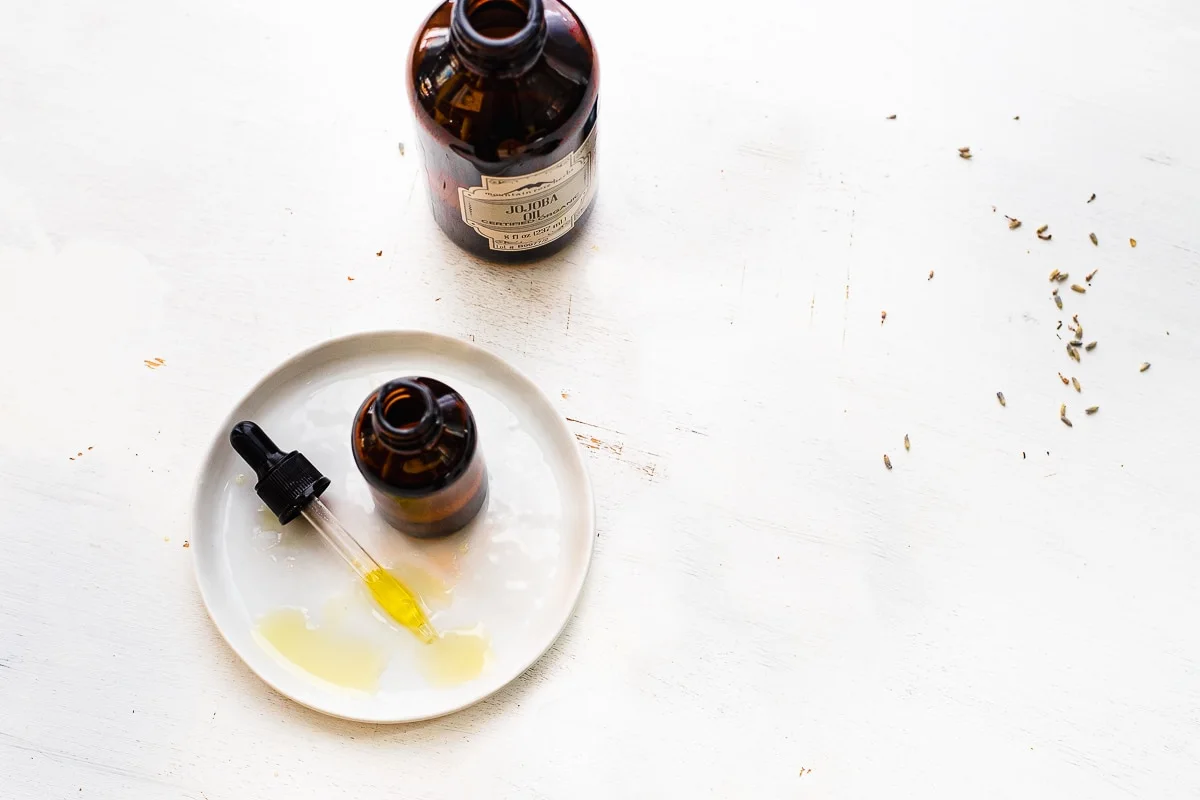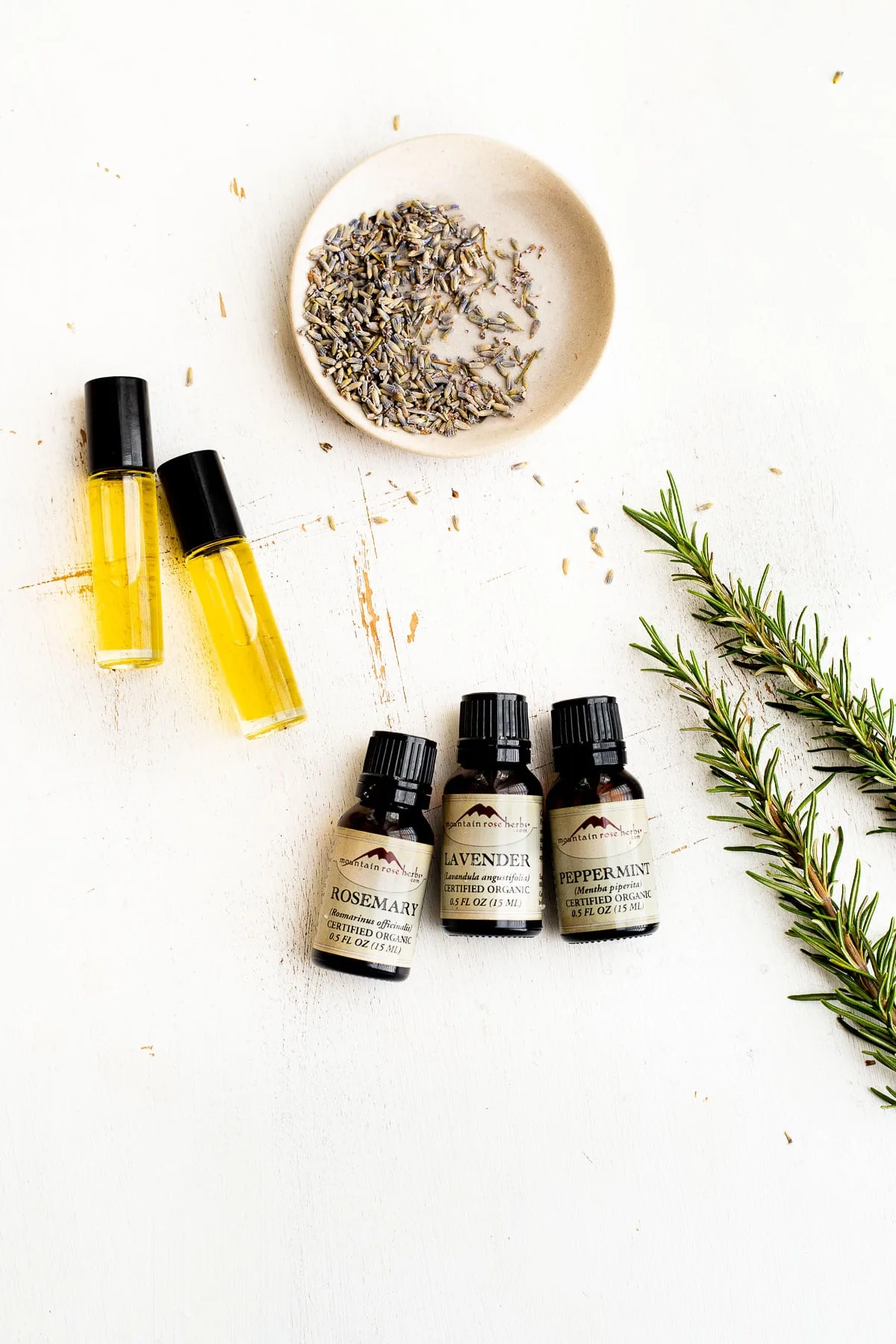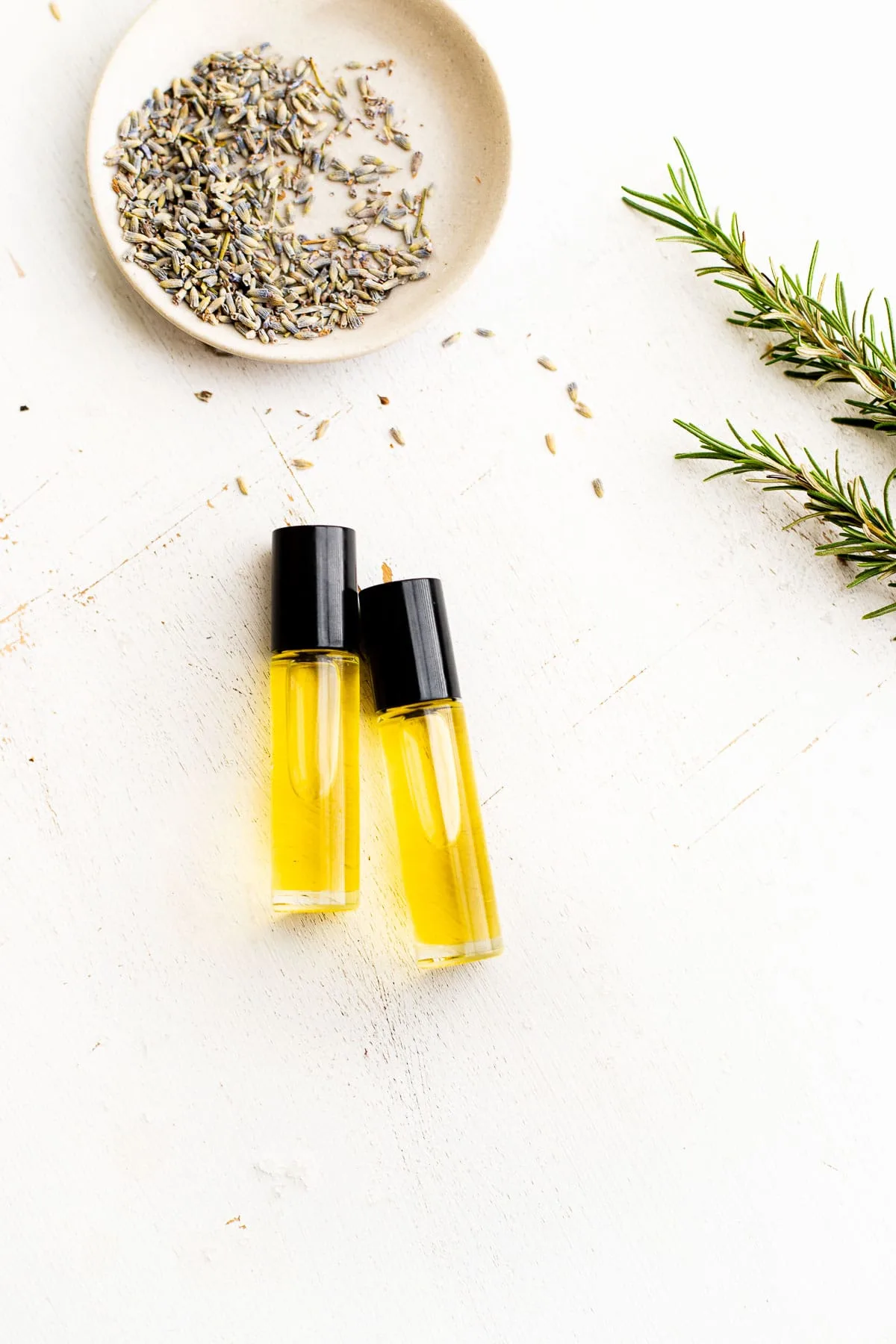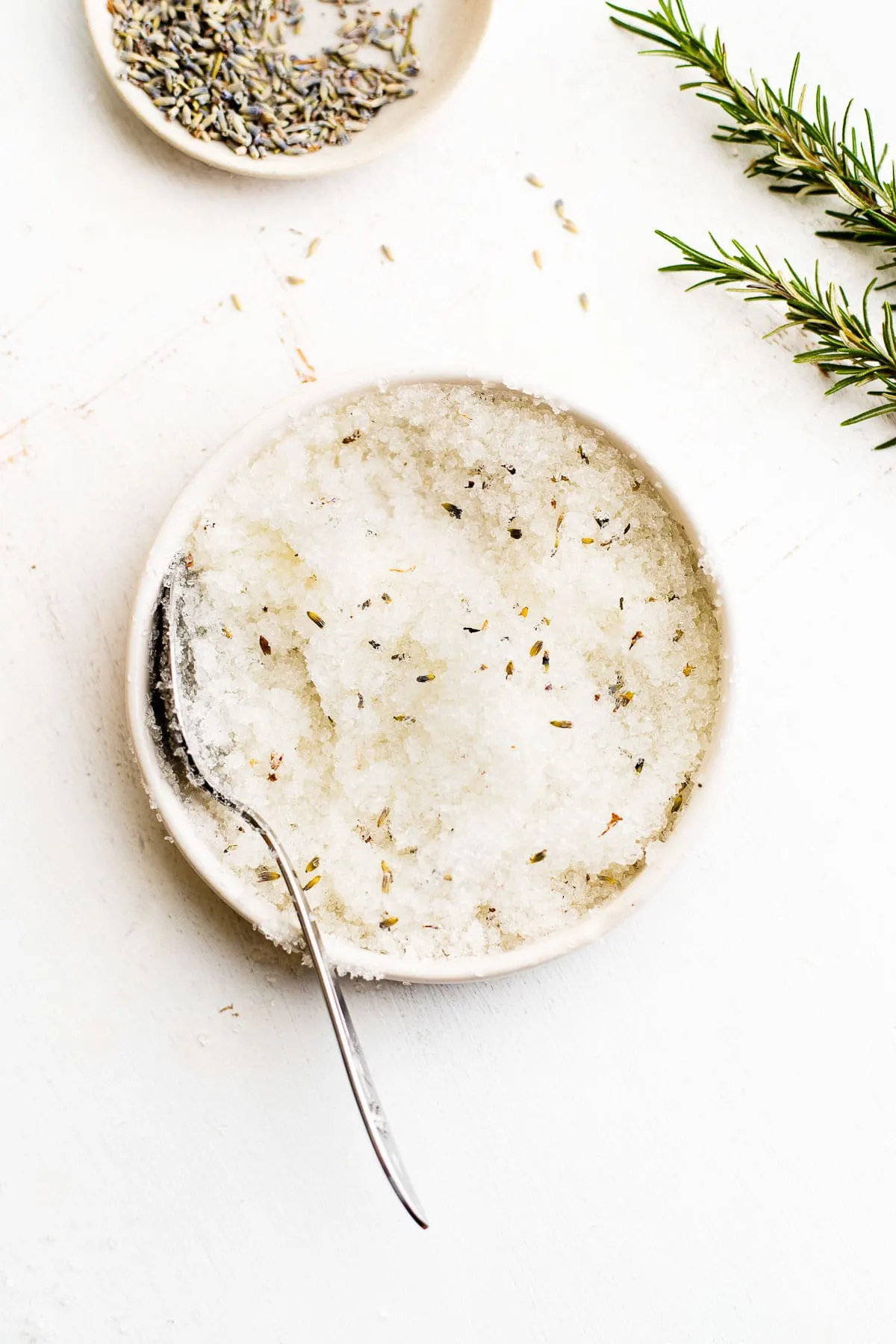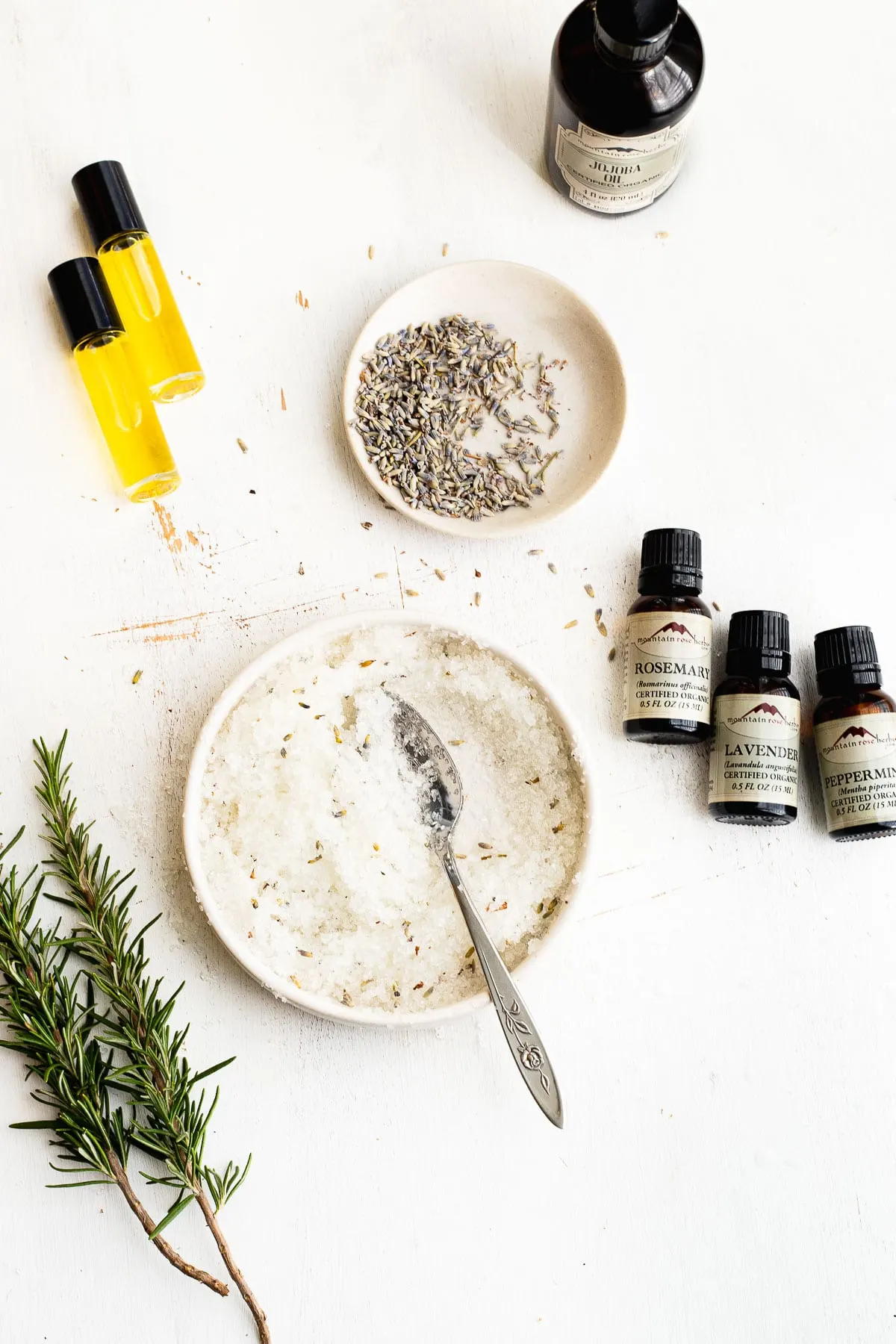 Yield: 4 ounces
The Perfect Blend Of Essential Oils For Endometriosis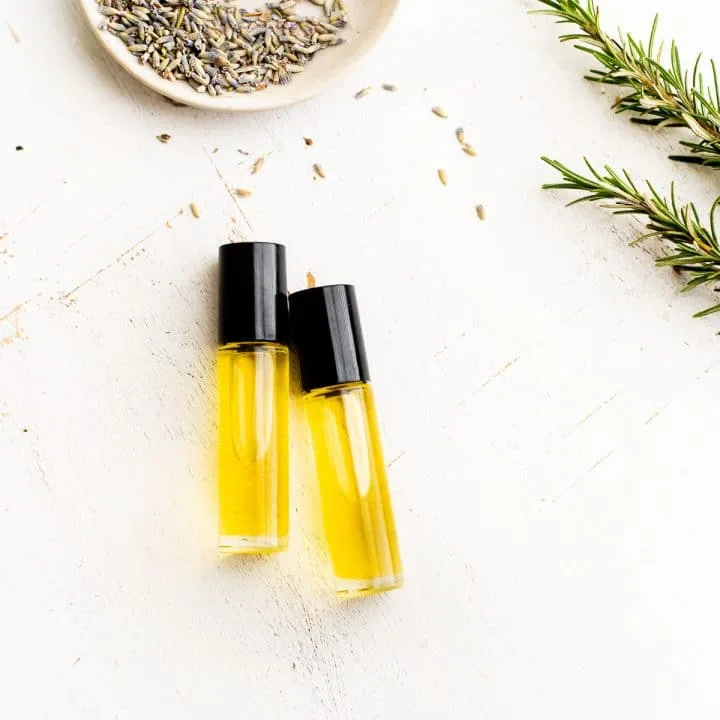 Ingredients
4 ounces organic jojoba oil (see notes)
25 drops lavender
15 drops rosemary oil
5 drops peppermint oil
Instructions
Combine the jojoba oil with the lavender, rosemary and peppermint oil.
Then pour the blend into an amber jar (of any kind) for storage.