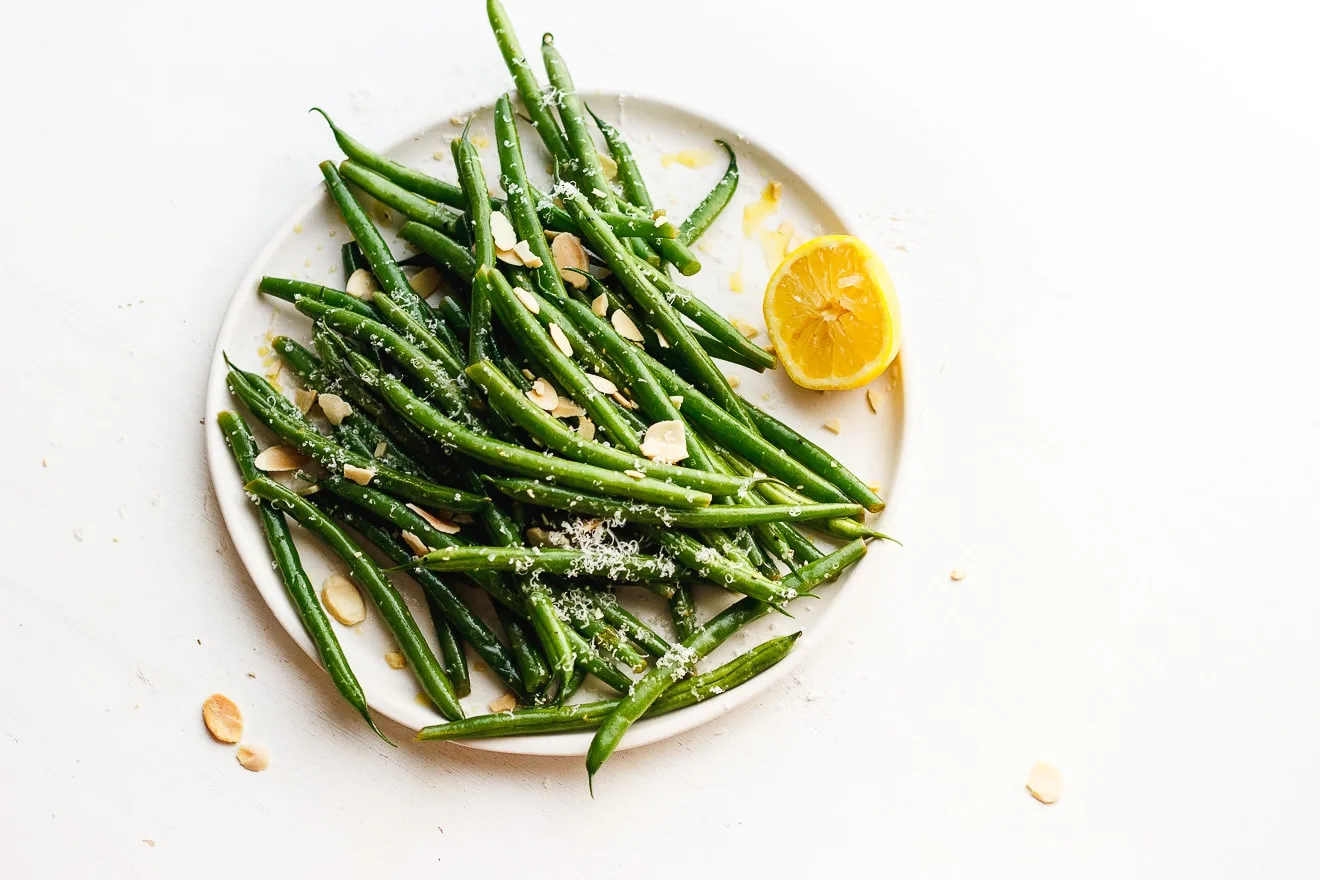 Before we get to these very simple, yet delicious lemony green beans. Let's talk about minimalism. Minimalism runs through my veins. When I was little. I used to throw everything away. My parents would literally comb through my trash. And pick seemingly useful things out of it. Because they couldn't stand the waste. And while I didn't mean to be wasteful. I just couldn't stand the clutter.
And now, as an adult, I still hate clutter. A few years ago I learned about Marie Kondo's The Life-Changing Magic of Tidying Up – and I fell in love with her approach. Little by little I kondo-ed my entire my life. Tangible items that didn't bring my joy. Relationships that were toxic. Social media accounts that brought me down. All of it. I craved the process. Too many things, untidy spaces – these things make me feel less in control of my life, and very anxious.
Spring is a time of rebirth and renewal and I like to take time this season to rid my life of unwanted things. As well as organize the ones that are purposeful. My friend Melissa's new book The Minimalist Kitchen: 100 Wholesome Recipes, Essential Tools, and Efficient Techniques will help us do exactly that. It doesn't matter if minimalism isn't something that comes naturally to you or if it's something you've never wanted – Melissa's approach to living and cooking is everything you've ever needed.
The Minimalist Kitchen inspired me to tackle my pantry first. It's important to note – I intentionally chose not to put labels on my jars because I like to write the content ingredients on the bottom with a Sharpie. For me, it feels tidier. And the Sharpie washes right off with either a magic eraser or a little elbow grease. But labeling containers visibly on the front seems to work fantastically for most. And these are the lids I love.
How to make these lemony green beans.
Okay, now to this green bean recipe. I chose to make Melissa's lemony green beans because they felt easy and fresh and the ingredients were, minimal. First you blanch the green beans. This is the really easy part.
Then you sauté them briefly in olive oil and lemon and honey (honey is optional!). And lastly you top them with all the good bits like toasted almonds and parmigiano-reggiano. Super simple, lots of flavor and great for anytime.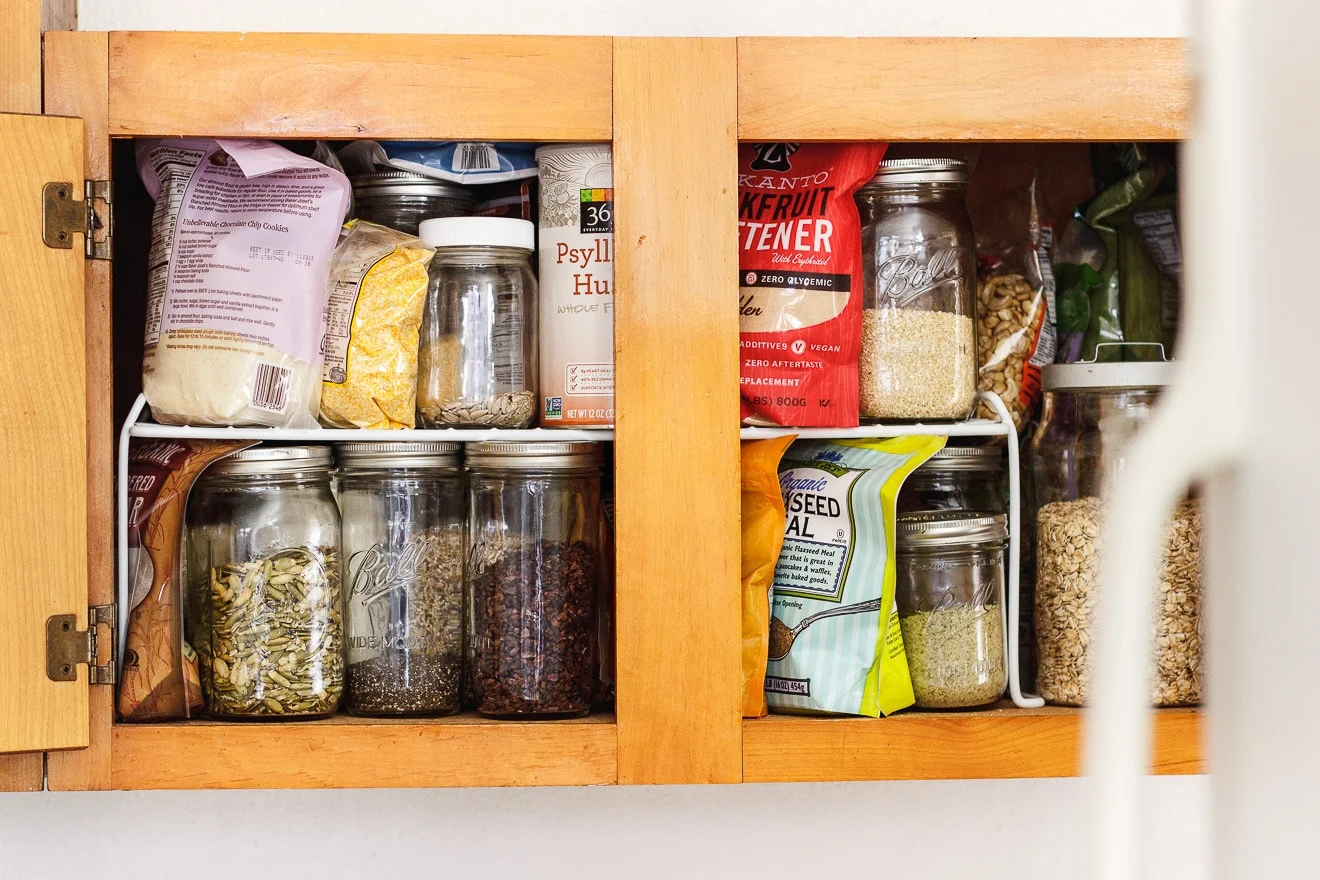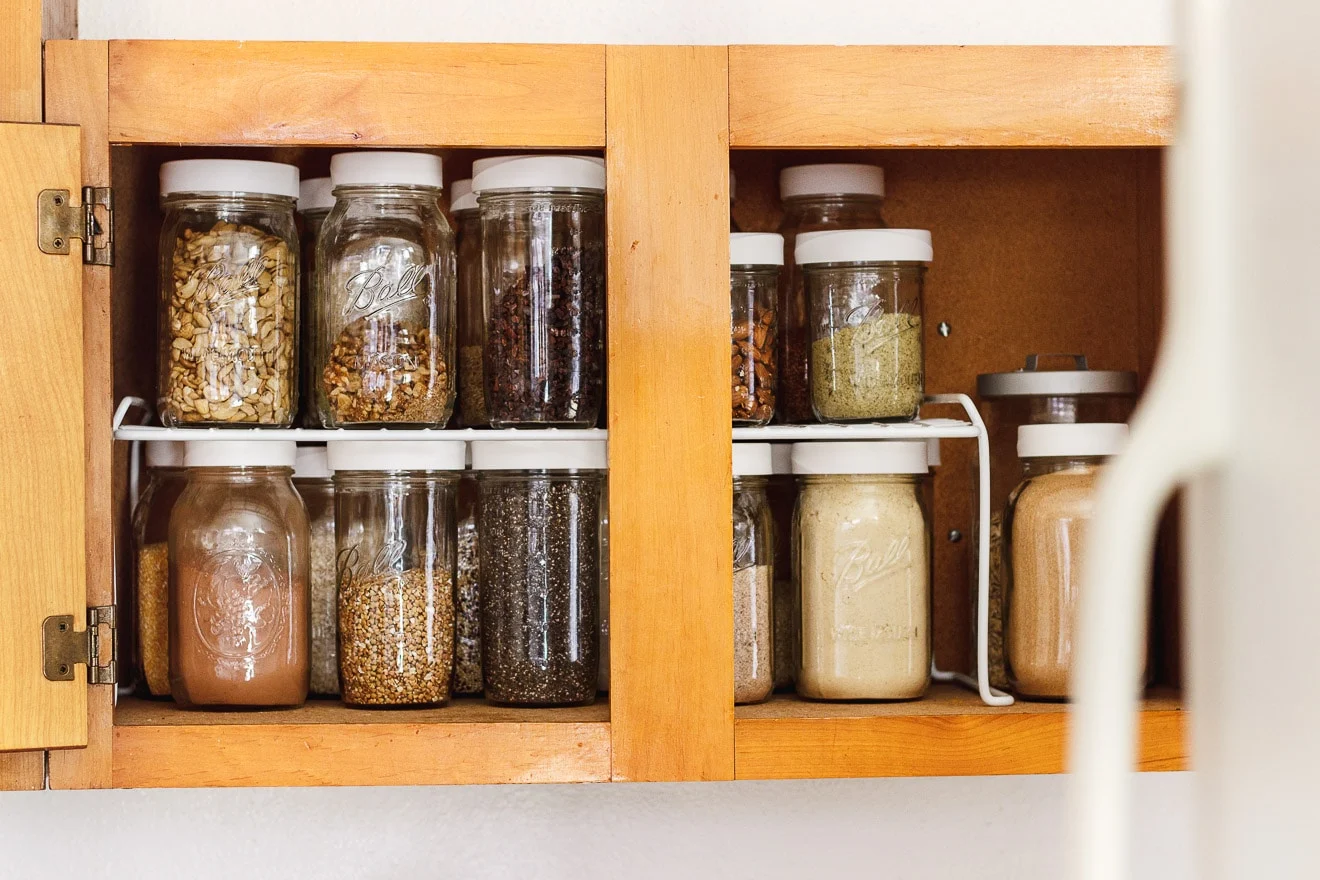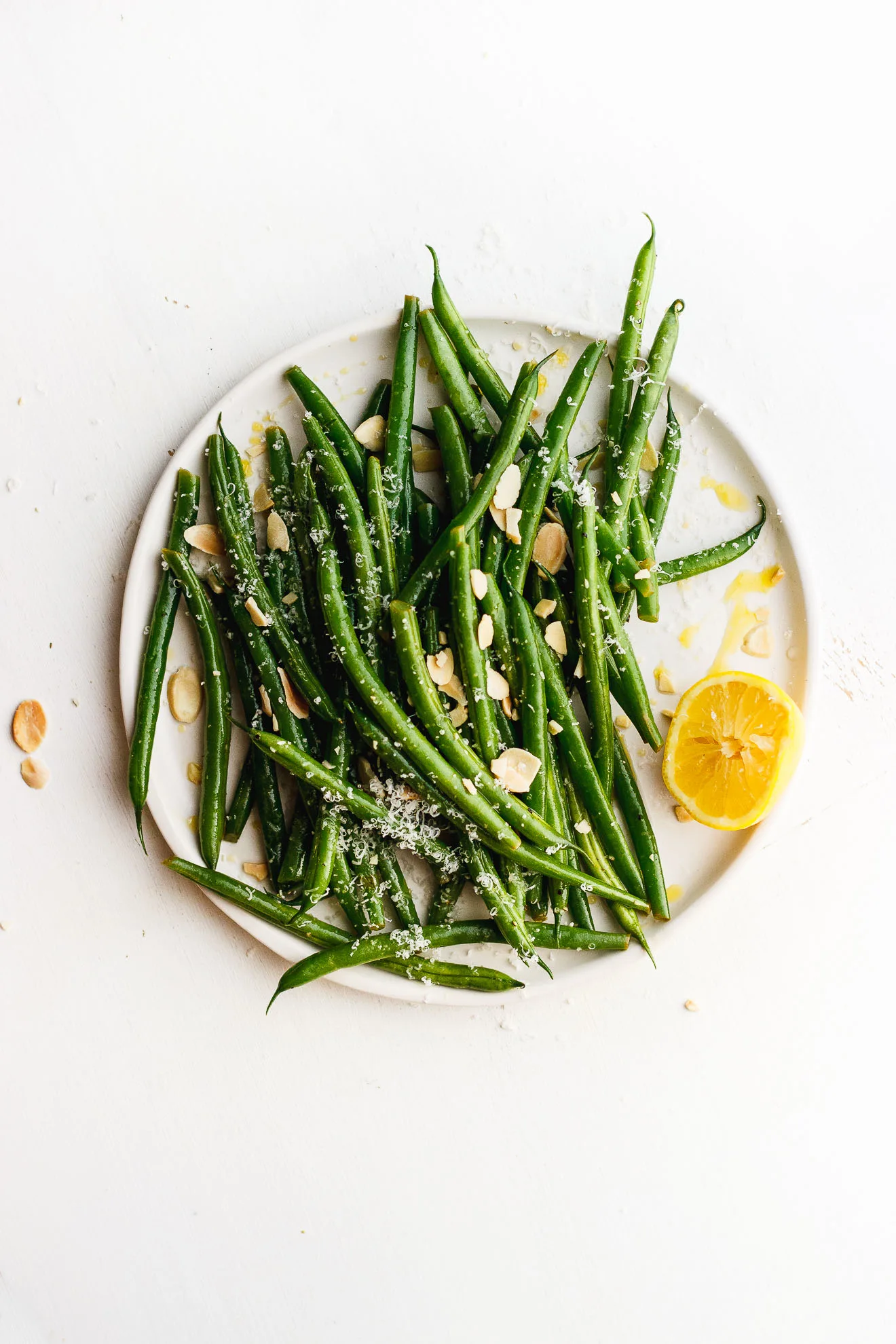 Yield: 4
Lemony Green Beans with Toasted Almonds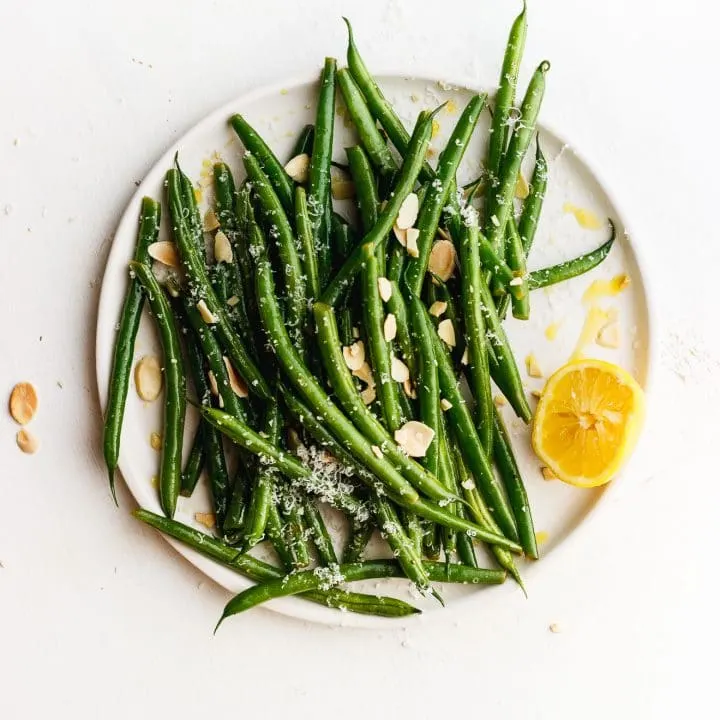 Lemony green beans with toasted almonds and a touch of parmigiano-reggiano. Recipe from Melissa Coleman's The Minimalist Kitchen.
Ingredients
1 pound French green beans
2 tablespoons olive oil
1 tablespoon lemon juice
1 teaspoon honey (optional, see notes)
1/4 teaspoon fine sea salt
1/4 teaspoon black pepper
2 tablespoons sliced toasted almonds
2 tablespoons grated parmigiano-reggiano
Instructions
Fill a large and deep sauté pan two-thirds full with water and bring to a boil.
Add the beans and cook for 4 minutes and drain.
Return the beans to the pan and add in the olive oil, lemon juice, honey salt and pepper. Over medium-high heat cook the beans for 3 minutes.
Plate and garnish with the almonds and parmigiano-reggiano.
Notes
I have made these with and without honey, and both are fantastic. If you prefer, this ingredient can be eliminated.