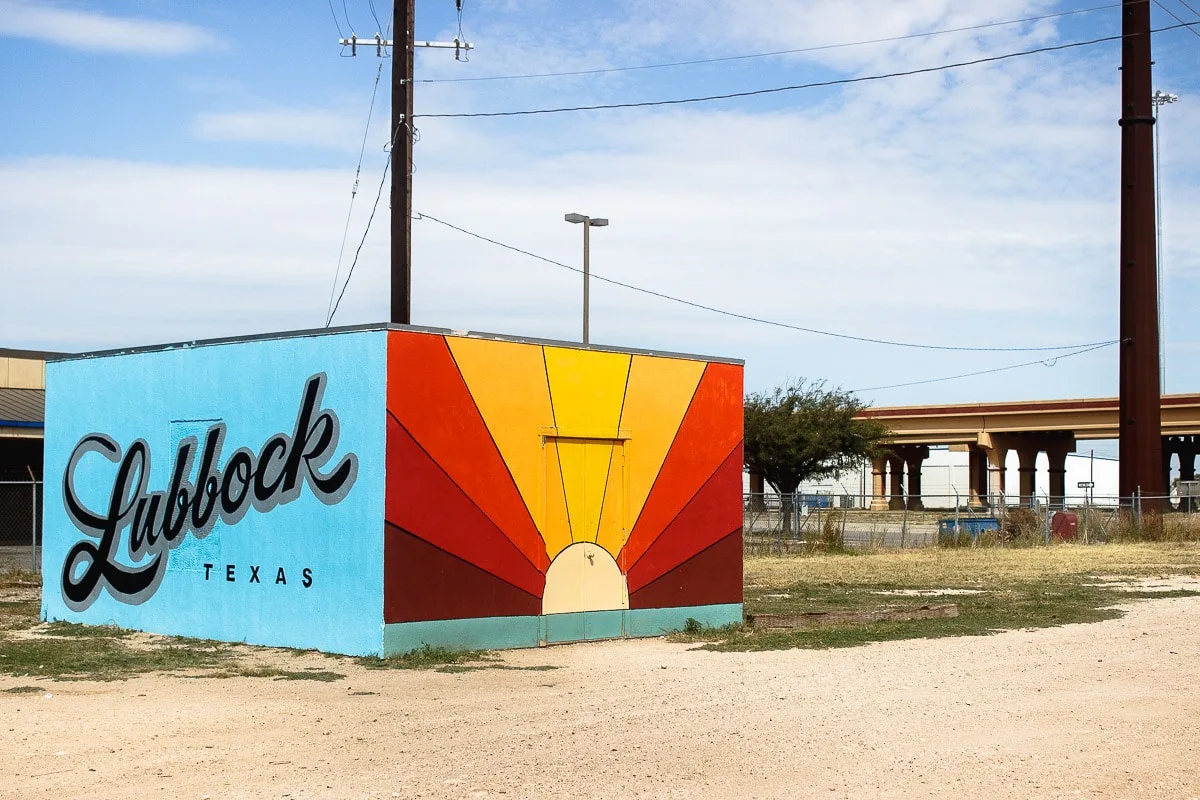 One of the best parts of my job is traveling to places I might not otherwise go. I get to visit the lesser-known, and the sometimes underrated America. The places where people are humble, customs and cultures run deep and beauty abounds. My trip to visit Lubbock and Texas wine country was nothing short of all those things.
Unbeknownst to me, Lubbock has an exceptional food, art and wine scene. And it's definitely worth a spontaneous weekend trip, if you're within driving range. Or a special, planned getaway on a Southwest flight.
[hr]
VISIT LUBBOCK – FOOD AND DRINK
First things first – find the best coffee in town. I recommend Yellow House Coffee. They're owned by and serve beans from Oak Cliff Coffee Roasters, which is located a few blocks from my house in Dallas. And, they take coffee seriously. You will not be disappointed.
If you like pie, go get a slice from Cast Iron Grill for breakfast. Yes, pie for breakfast. It's how they like to do it there. This place is full of old school Lubbock charm, West Texas decor and good old fashioned people watching.
For barbecue head to Hill Barbecue located in the Art District. Then walk over to Two Docs Brewing Co. for some handcrafted pints. And for Lubbock's famous coconut cake, a cozy bar and a Tex-eclectic vibe go to woman-owned, King Street Pub on the south side of town.
There were a few meals that were quite memorable when I visited Lubbock. La Diosa Cellars, owned by Sylvia McPherson (wife to winemaker, Kim McPherson) is one of them. It's a vibrant tapas joint in the heart of the Depot District with a colorful personality and a wonderfully curated wine list including some of the best from Texas wine country.
The West Table located downtown was another. If you're looking for an impressive meal with an emphasis on seasonality and sustainability, go there. The cocktail list is amazing too. Also check out their sister restaurants next door, The Brewery LBK and The Coffee Shop.
Lastly, but perhaps my favorite in Lubbock is, Cocina de La Sirena. And not just because almost all of the menu is naturally gluten-free. Or because the chef is a badass woman. Although both of those things are very cool. But because it embodies the things I love most about Texas – heart and hospitality. From the food to the service to the ambiance – this place is gold.
[hr]
VISIT LUBBOCK – ARTS AND CULTURE
I was so surprised by the vibrant art scene in Lubbock. I highly recommend attending a performance downtown at the state of the art Buddy Holly Hall of Performing Arts and Sciences (opening fall 2020). It's home to Ballet Lubbock, Lubbock Symphony Orchestra and Lubbock ISD Visual and Performing Arts. Or go check out some live music at the historic, Cactus Theatre.
A must visit is the Charles Adams Studio Project (CASP). A cornerstone in the Lubbock Arts District. CASP promotes an environment of creative exchange through workshops and studio classes, lectures and tours, First Friday Art Trail events and the 5&J gallery.
Take a walking tour of the Texas Tech Public Art Collection. With over one hundred pieces, it's free, extensive and beautiful. And for some culinary arts inspiration, peruse the Lubbock Downtown Farmers' Market on Saturday morning.
[hr]
HIGH PLAINS TEXAS WINE COUNTRY
Whenever Texas wine country is mentioned, most people assume you're speaking of Hill Country (located near Austin). But the truth is, High Plains is the heart of Texas wine country. And they have two James Beard nominations and the pristine grape growing conditions to prove it.
Regardless of your geographic positioning (High Plains or Hill Country), if you're talking about Texas wine country, you can't talk about it without mentioning Kim McPherson of McPherson Cellars.
His father, Doc McPherson was a founder and pioneer of the modern Texas wine industry. And the McPherson family has been fundamental to Texas grape growing and winemaking for over forty years. Kim was a 2019 and 2020James Beard semifinalist for Outstanding Wine at McPherson Cellars.
The wine I drank in Lubbock far exceeded my expectations. It fact it was some of the best I've ever had. Other acclaimed wineries definitely worth checking out in the High Plains Texas wine country are Burklee Hill Vineyards, English Newsome Cellars and Llano Esacado Winery. So go visit Lubbock, taste some wine, eat some charcuterie and listen to the wild stories from the people of this beautiful land.