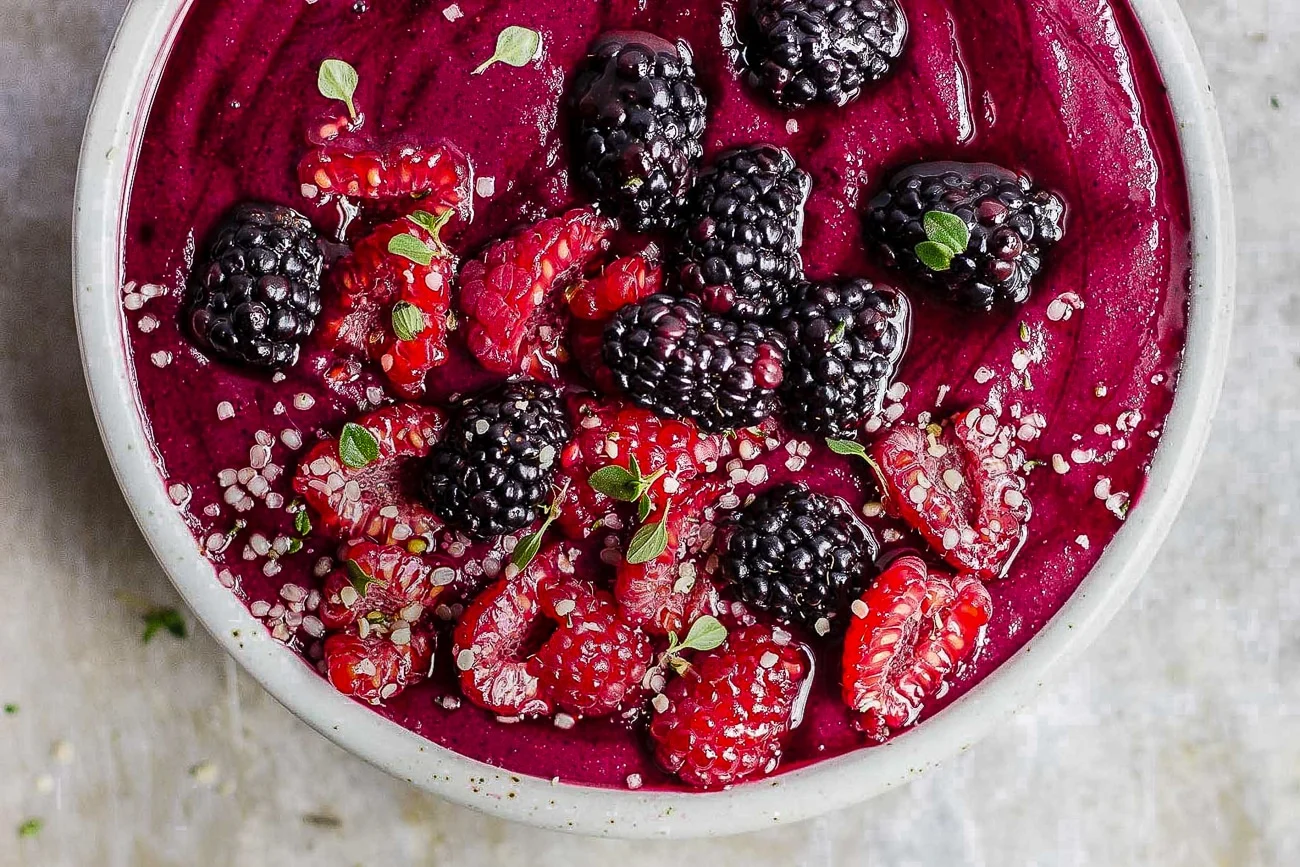 I mentioned that when I was out in LA a few weeks ago.
Where I ate my fair share of beet berry smoothie bowls.
And I'm still doing a lot of that.
This one though is inspired less by my California daydreams.
And more by what's growing in my own backyard.
Last year around this time my garden beds weren't even built. We were still kind of unpacking boxes, scrambling around, getting acclimated and settling in from our big cross country move. And I don't think I even planted anything until late May. But this year my spring garden is in, and it's been consistently warm here for almost two months. Which feels so luxurious when you're from the east coast. Another notch on my, things I love about St. Louis list.
Spring gardens produce such nourishing foods. A collision of fragile greens and hearty root vegetables. In my beds right now, amongst other things, is kale, beets and my favorite perennial herb, lemon thyme. The perfect ingredients for berry smoothie bowls. If you've never had or smelled lemon thyme please try to make that a priority.
It's the most magical herb, with both sweet and savory applications. Gardening brings me so much joy. It's a time for me to slow down, focus on a single task, and listen to the birds with the dirt under my feet. Growing your own food is empowering. And meditative. The time I spend out there brings me closer to finding inner peace. If that even is a thing. Do you have a garden? Big or small, even a windowsill herb box counts.
I hope everyone had a beautiful weekend. I'm headed out to celebrate the earth with the rest of my city at one of my favorite places in the world. This post is sponsored by Silk in part to celebrate Earth Month! Thanks for supporting the brands that make it possible to bring you free, quality content each week. For updates, discounts, offers and more sign-up for Silk's newsletter here.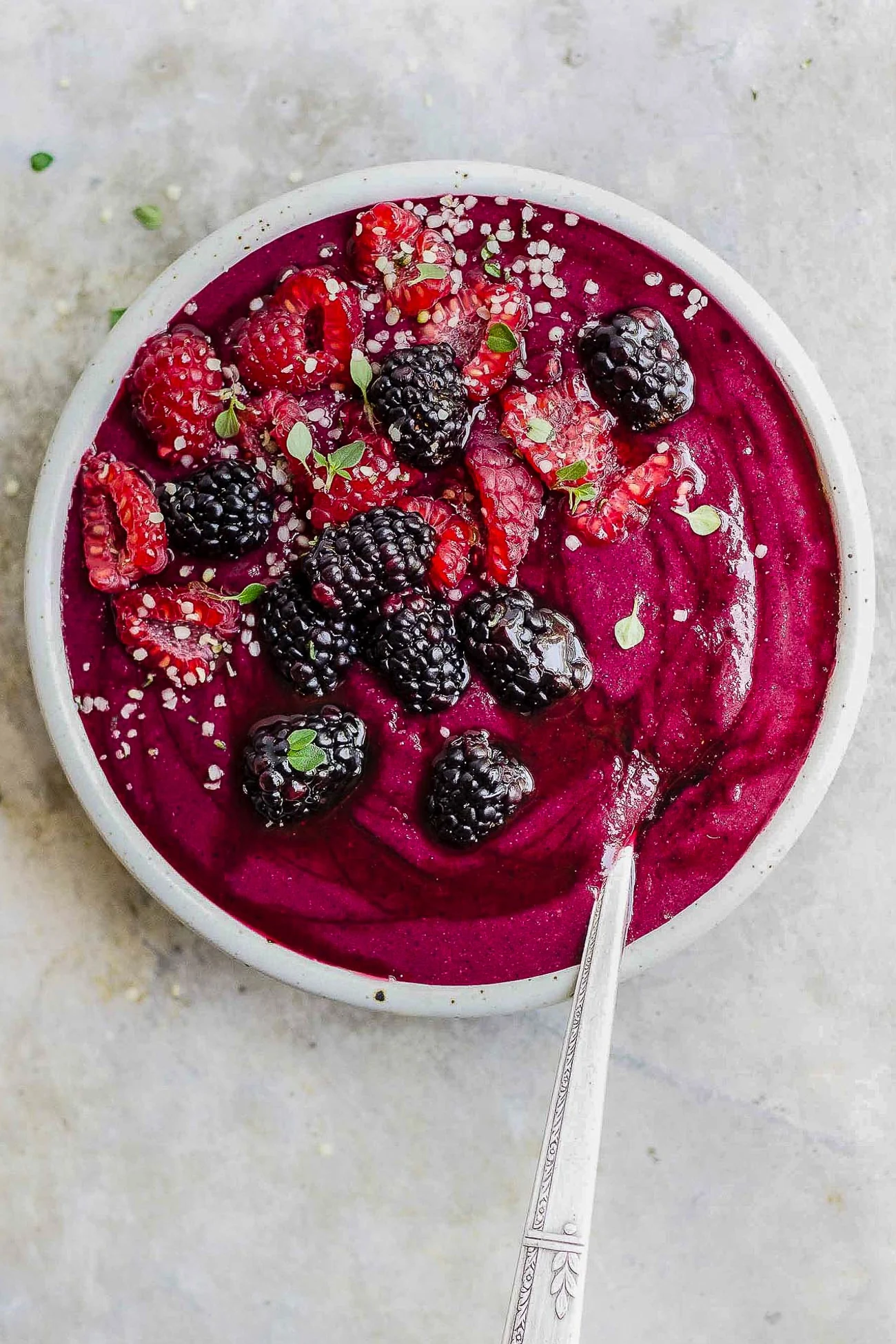 Yield: 2 bowls
Beet Berry Smoothie Bowl
Ingredients
1 cup mixed frozen berries (more to garnish)
½ cup raw red beet, diced small
1 banana
2 handfuls baby kale
¼ cup ground flax
½ cup unsweetened almond milk (see notes)
hemp seeds (optional garnish)
lemon thyme leaves (optional garnish)
honey (optional garnish)
Instructions
1. Combine the berries, beets, banana, kale, flax and almond milk in a blender and process until completely smooth.
2. Pour into 2 bowl and top with more berries, hemp seeds, lemon thyme and honey if desired. Enjoy immediately or store in an airtight container for up to 24 hours.
Notes
You can use water or whatever unsweetened plant-based milk you prefer in place of unsweetened almond milk.