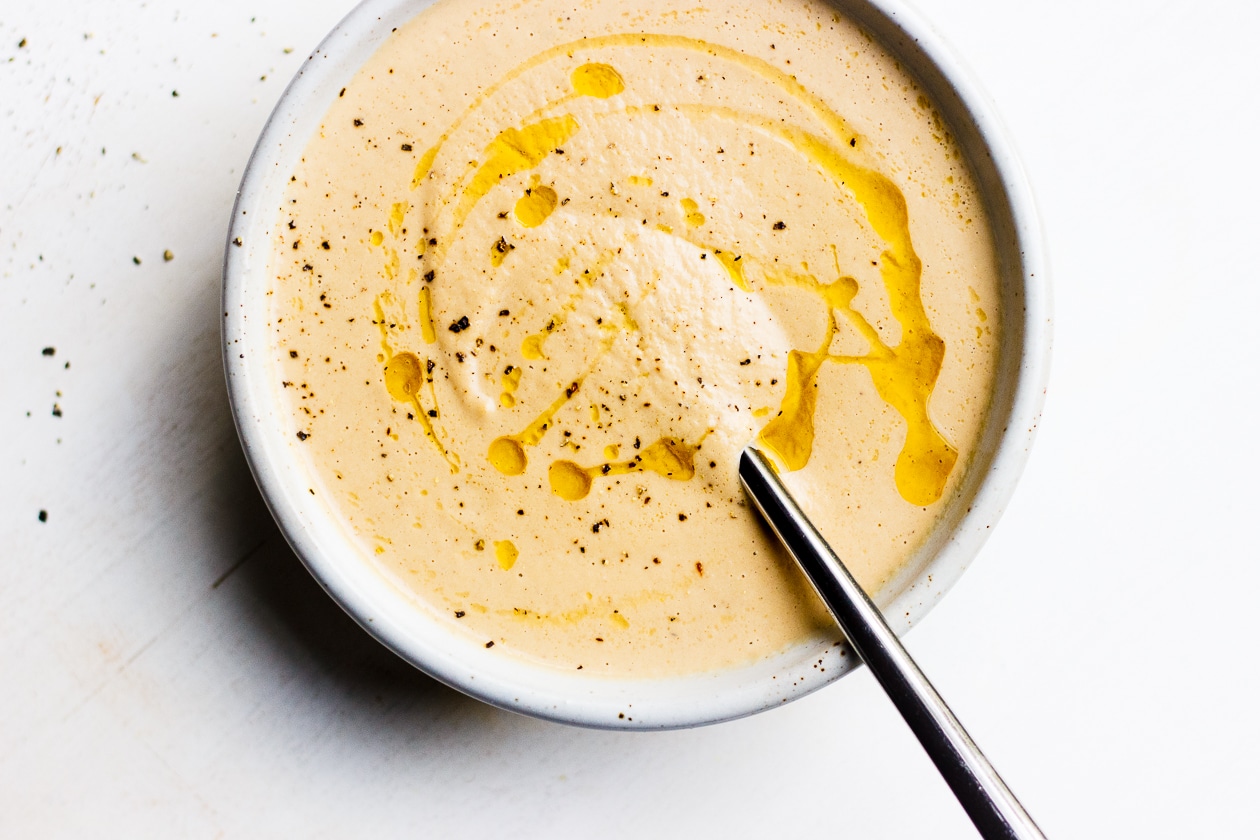 This post is long overdue.
The end of August was nearly two months ago.
The night was hot. Hotter than hot. A total and complete heatwave. The air was thick. And smoggy and smoky. The hills were on fire. There was ash settling on the dinner table. Los Angeles was unbearable. But my guests came anyway. And so Late Summer began.
I started the meal off with this vegan cream of onion soup with caramelized fennel. I served it chilled because the weather really gave me no other choice. And topped it with an heirloom tomato salad. Which meld the flavors of August beautifully together.
Now that it's fall and the air is crisp and we're in the swing of cozy eats, this vegan, humble, unfussy and layered and complex cream of onion soup is made for serving piping hot. With a slice of seedy bread or a heel of a crusty loaf.
I want to thank my gracious Airbnb hosts that allowed me to cook and entertain in their gorgeous southern Californian home. Melissa's Produce for supplying all of the vibrant local produce I could dream of and more. Despite the intensely hot weather, my first dinner on the road was a success. If you want me to come to your city, drop me a comment or message. Because I would love to make that happen.
I'm happy to announce my next dinner, Autumn on October 29. Autumn will take place at the dreamy outdoor event space of Urban Matter. Set at a communal table under a covered and walled pergola lit by candles and a cozy fire. It will be the most hygge yet. Grab your ticket now and I'll see you there.
LATE SUMMER – September 2, 2017
Turmeric Daydream.
ginger, turmeric, lemongrass, peppercorn, milk, honey, vodka
Soup + Salad.
caramelized onions, fennel, heirloom tomatoes, sunflower seed dukkah
Crudité.
cucumber, moon drop grapes, herby whipped ricotta
Hibiscus Grape Soda.
hibiscus, moon drop grapes, sparkling water, gin
Blistered Gold.
shishito peppers, golden sauce, kosher salt
Tipsy Latte.
cacao, chicory, dandelion, sweet cinnamon, milk, maple syrup, pink salt, vodka
Affogato!
vanilla bean ice cream, turmeric shot, cacao nibs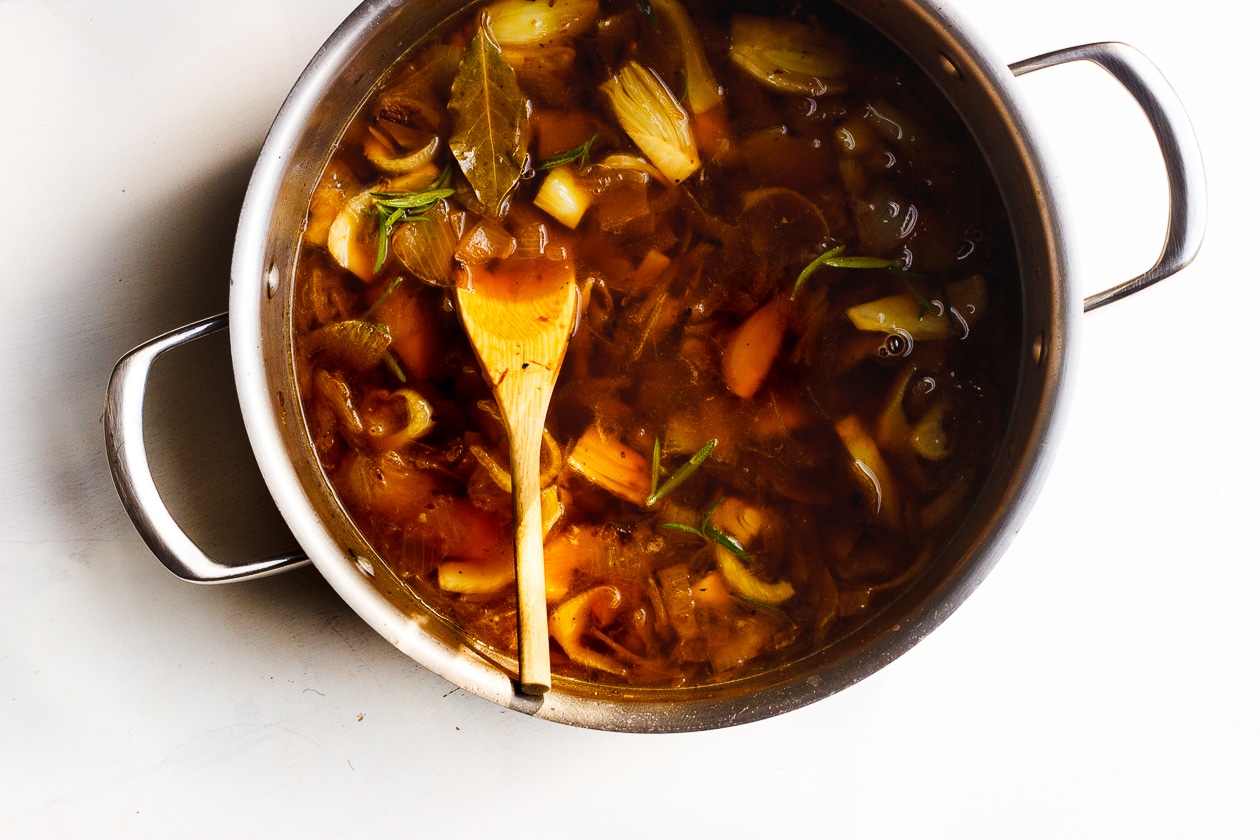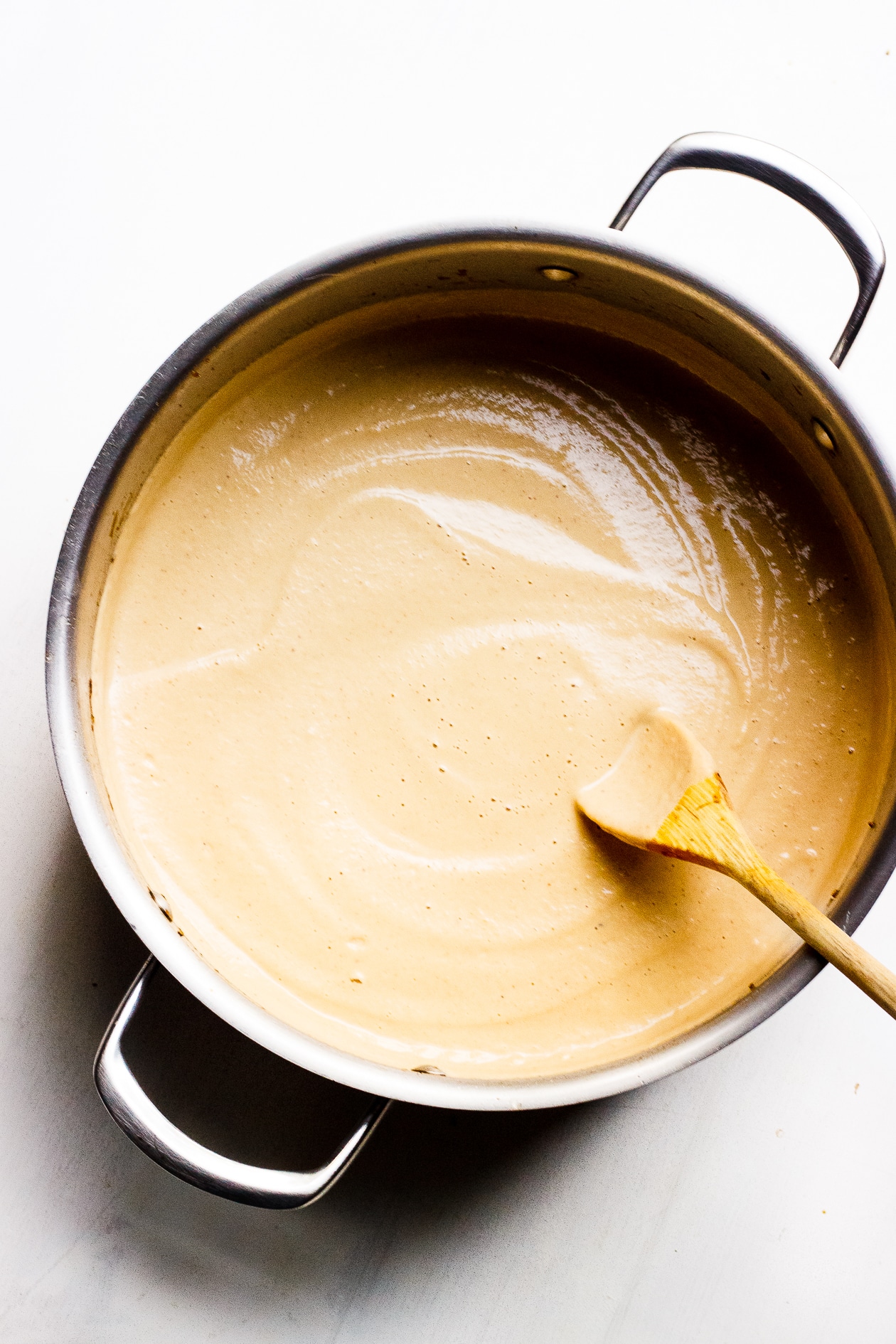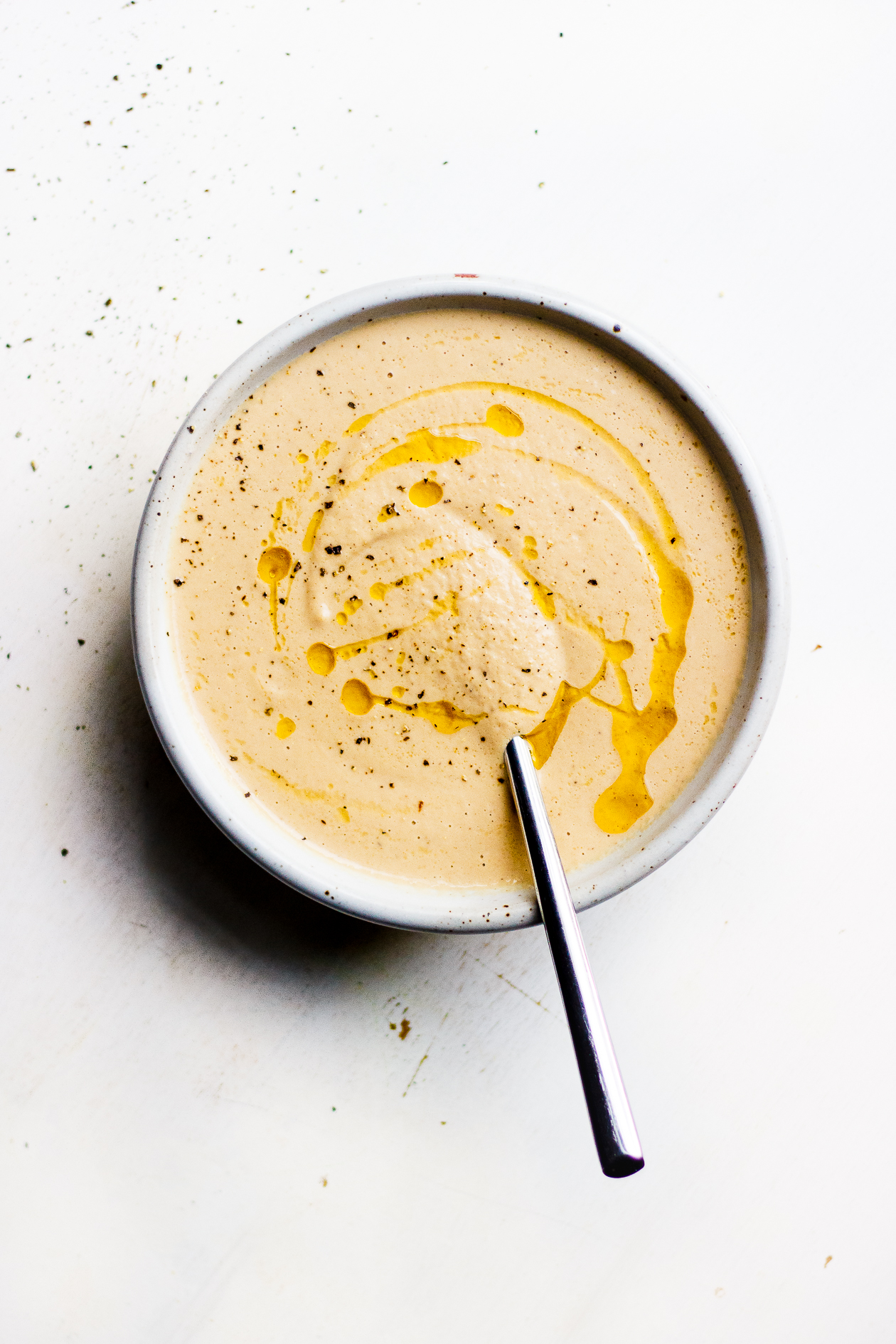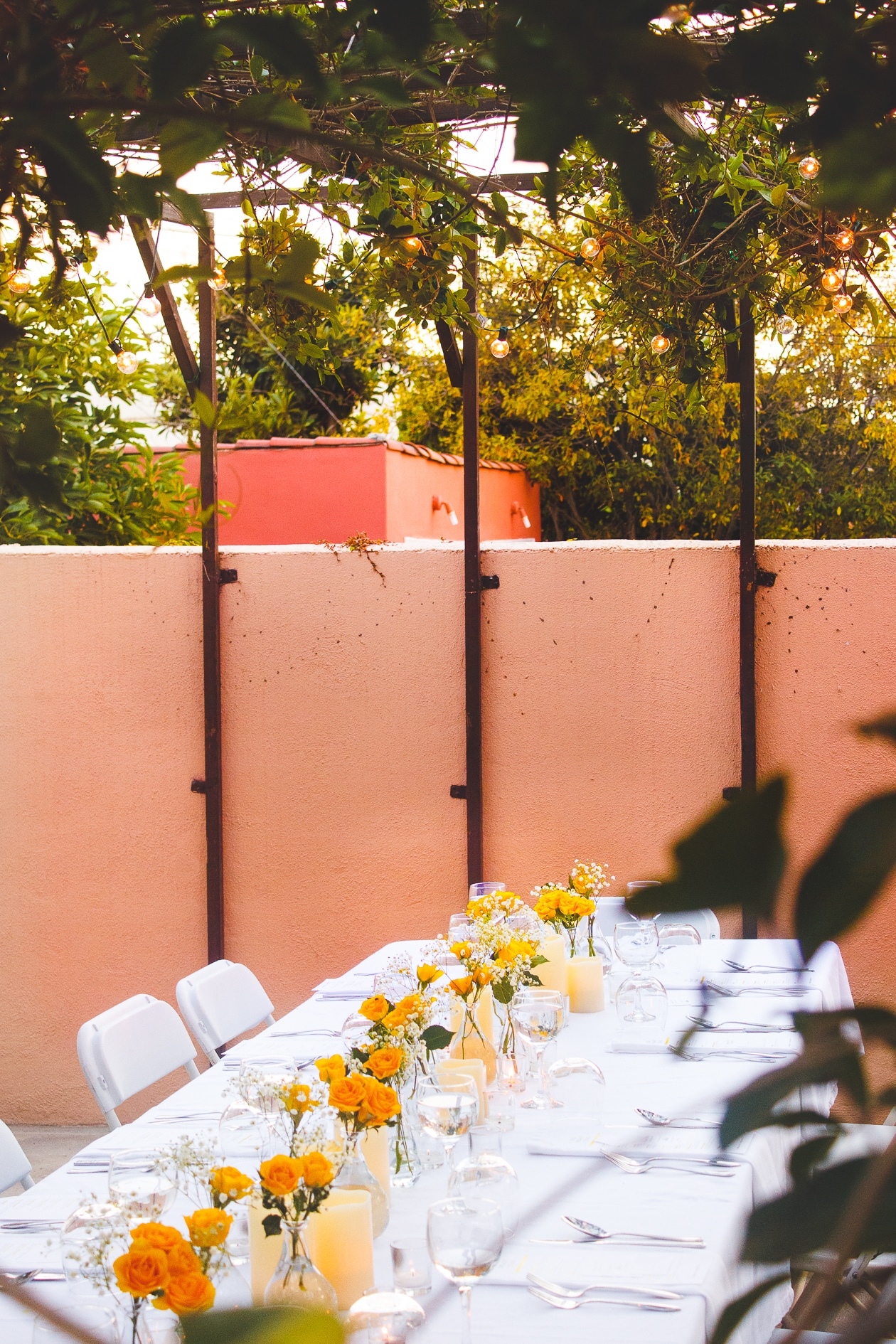 Cream of Onion Soup with Caramelized Fennel
Ingredients
3

tablespoons

olive oil

5

medium yellow onions

diced small

3

tablespoons

raw apple cider vinegar

1

cup

fennel

diced small

5

cups

filtered water

sprig rosemary

1

bay leaf

1/2

cup

[url]raw cashews∞http://amzn.to/2xPyGhL[/url]

sea salt

to taste

black pepper

to taste
Instructions
In a large sauce pot heat the olive oil over medium heat. Toss in the onions and sauté for 10 minutes or until translucent.

Turn up the heat to medium-high and continue to sauté for 1 minute more. Add in the apple cider vinegar and stir, while scraping the browned bits off the bottom of the pan.

Lower the heat to medium-low, add in the fennel and continue to cook for 15 minutes more. The vegetables will start to caramelize into a rich brown.

Then add in the water, rosemary, bay leaf, cashews and season with a heavy hand of salt and pepper. Simmer for 5 minutes more.

Remove the soup from the heat, and pull out the bay leaf. Blend until smooth and serve warm.
This post is in partnership with Melissa's Produce; thanks for supplying the vibrant produce.
More creamy soup recipes you'll love: