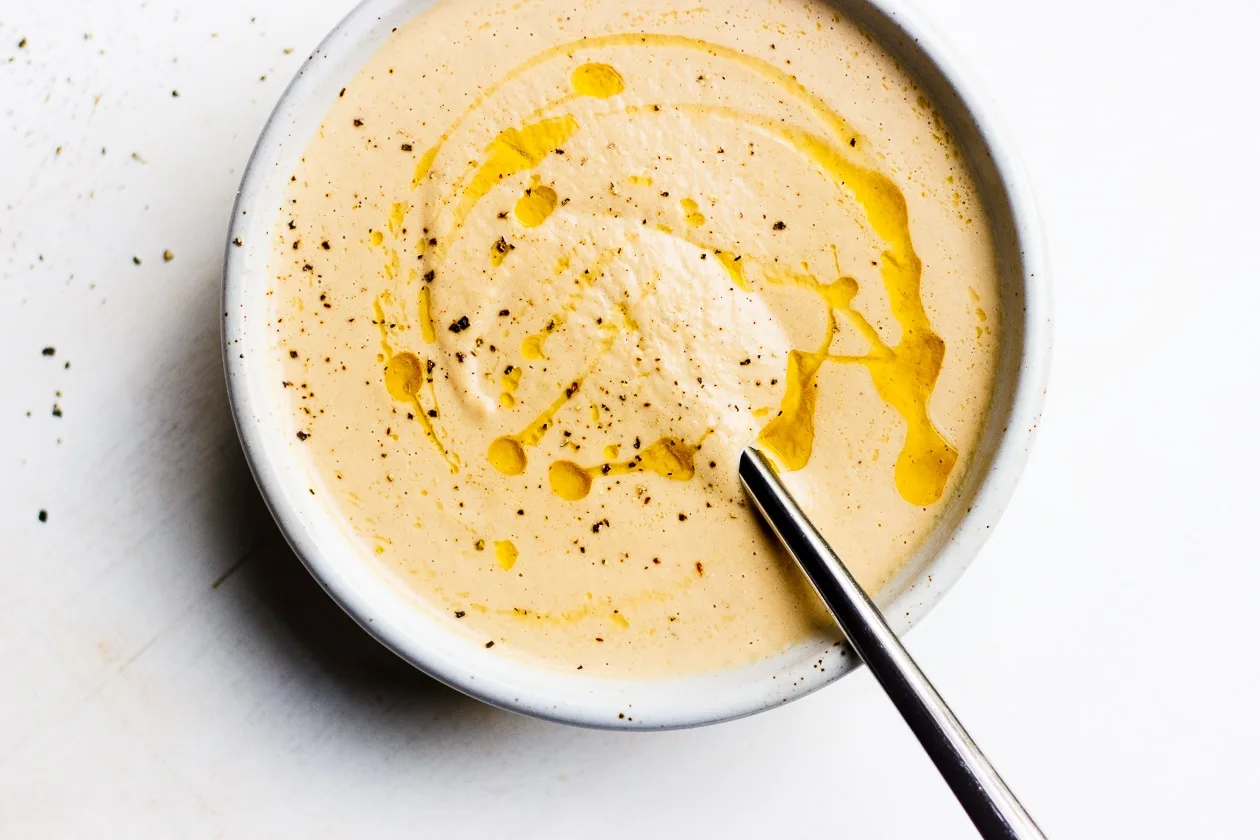 A few months ago I hosted a dinner in Los Angeles. The evening was hot. Actually it was hotter than hot. A total and complete heatwave. The air was thick, smoggy and smoky. The hills were literally on fire. There was ash settling on the dinner table. It was unbearable, but my guests came anyway. And I started the meal off with this creamy caramelized onion and fennel soup.
I have a ritual of starting all of my hosted meals with soup. Soup is nourishing and helps us feel comforted. It releases feel good emotions and puts guests at ease. This meal, this time, I served the soup chilled because the weather really gave me no other choice. And I topped it with an heirloom tomato salad, which melted the flavors of August beautifully together.
Now that it's fall and the air is crisp, we're in the swing of cozy eats. This naturally vegan, humble, unfussy, yet completely complex onion and fennel soup is made to be served piping hot. With a slice of hearty seed bread or a heel of a crusty loaf – whichever you prefer.
How to make caramelized onion and fennel soup.
This soup is all about the caramelization. It's all about that rich base of onions and fennel and herbs. Without that, this soup doesn't have the flavor that it needs. So, first the onions needs to sauté and become a little translucent. And then the fennel joins the party and the real caramelization happens.
Then add in the liquid, aromatics and raw cashews. I use water, but you could definitely use any kind of broth or stock that you'd like, or a combination of both. The cashews are important because they bring the cream. Honestly, and I'm sorry I can't suggest otherwise, there's no real substitution for them. They are essential to this creamy onion and fennel soup recipe.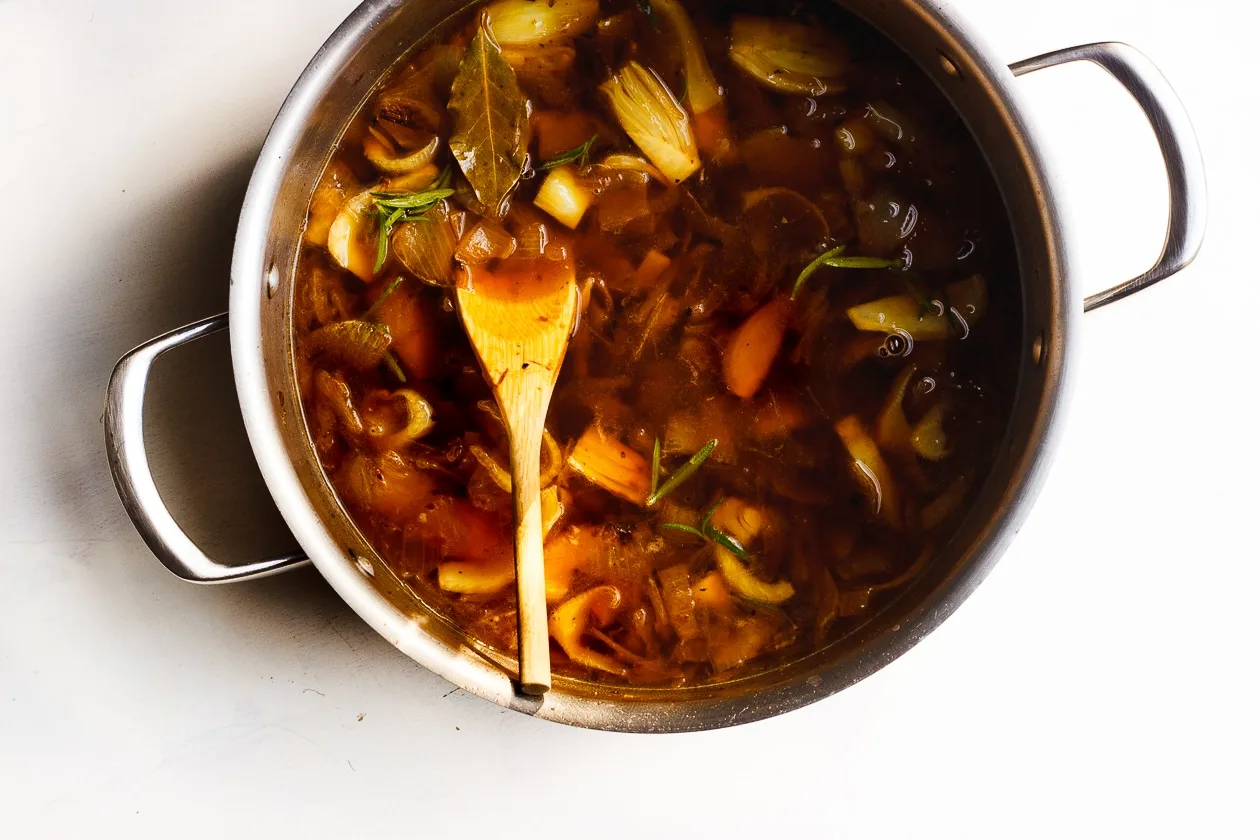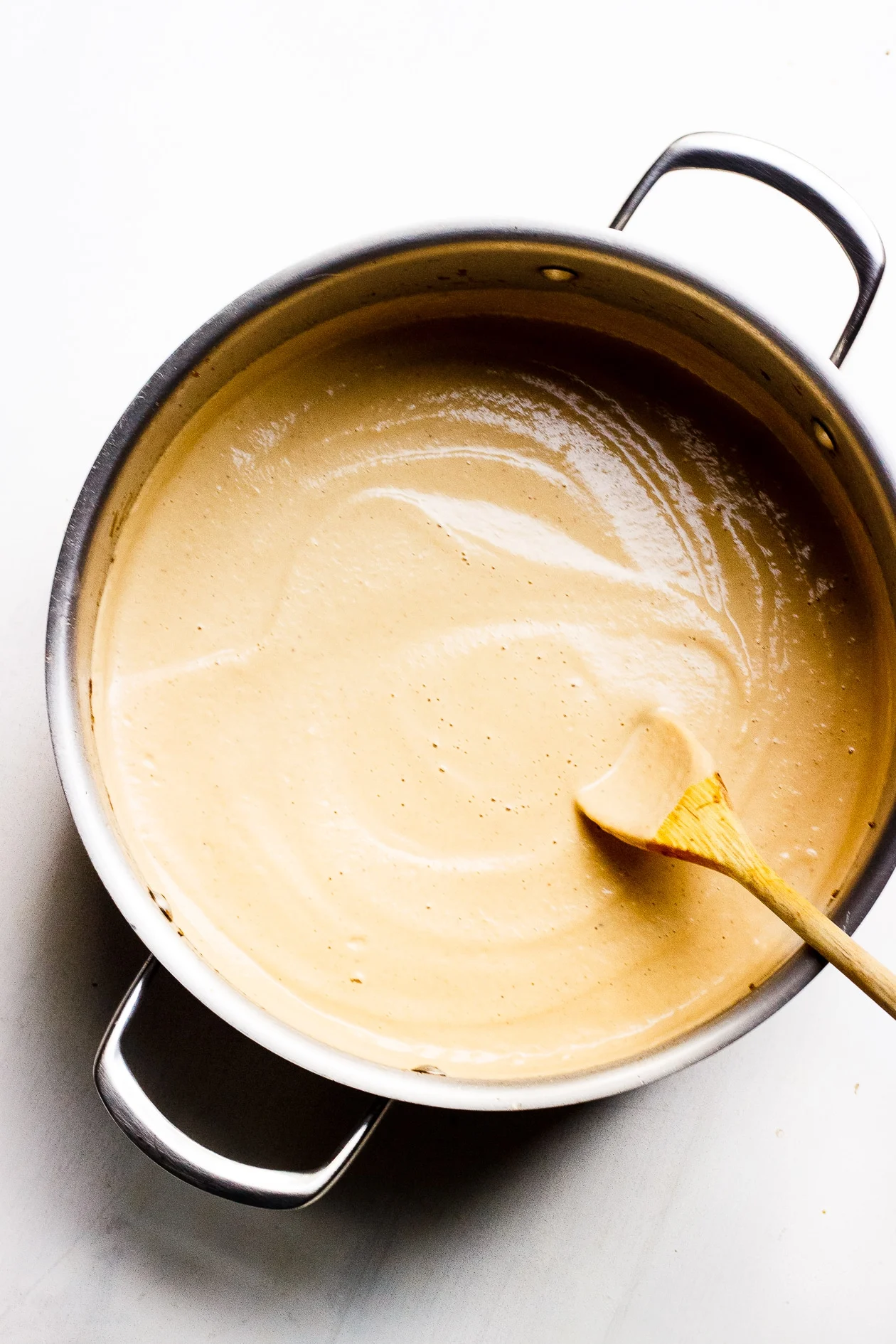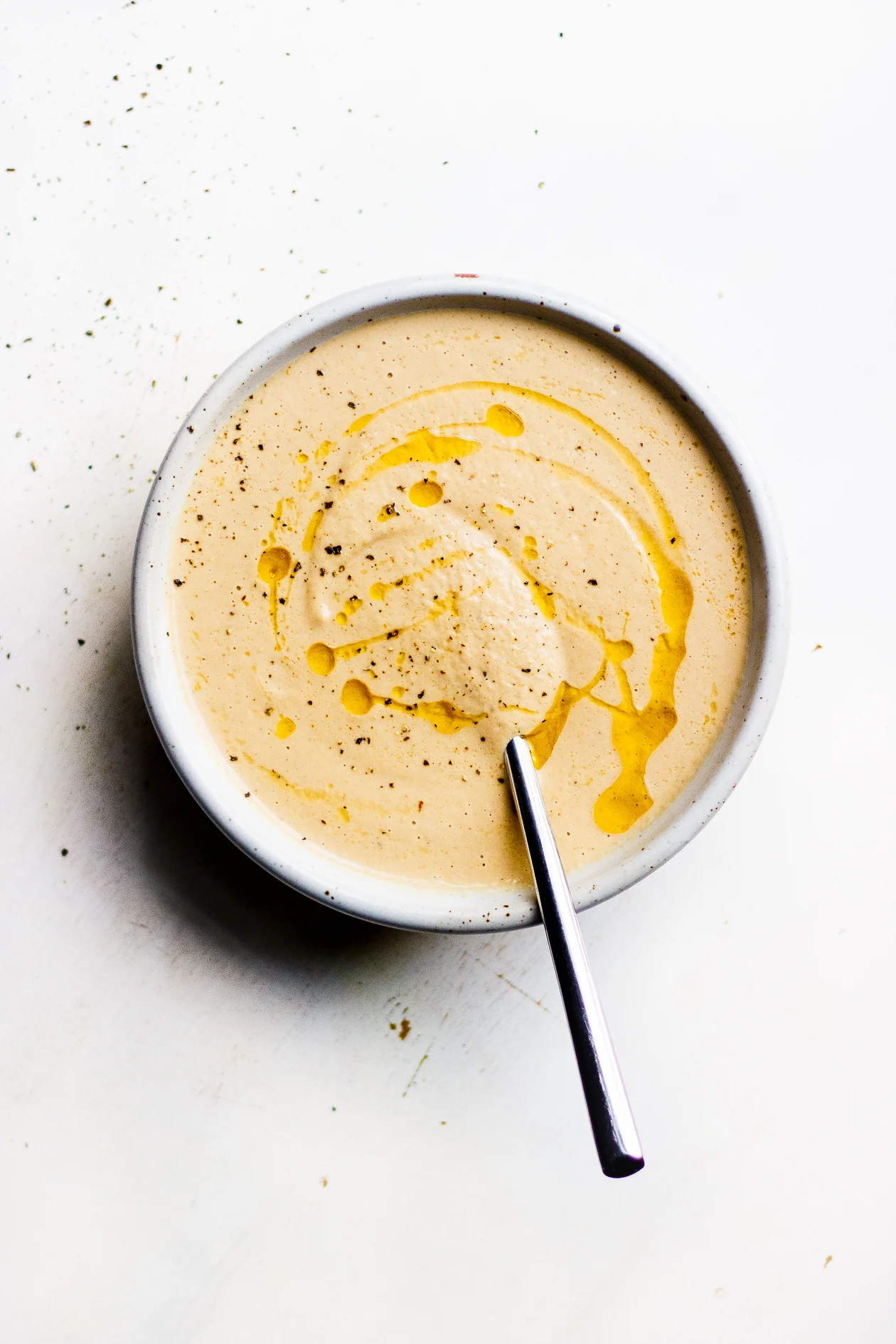 Yield: 4 cups
Creamy Caramelized Onion and Fennel Soup
Creamy, caramelized onion and fennel soup with a touch of rosemary. Naturally gluten-free and vegan.
Ingredients
3 tablespoons olive oil
5 medium yellow onions
3 tablespoons raw apple cider vinegar
1 large fennel bulb
5 cups filtered water
1 teaspoon fresh rosemary
1 bay leaf
1/2 cup raw cashews
1 teaspoon fine sea salt
1/4 teaspoon black pepper
Instructions
In a large sauce pot heat the olive oil over medium heat. Toss in the onions and sauté for 10 minutes or until translucent.
Turn the heat up to medium-high and continue to sauté for 1 minute more. Add in the apple cider vinegar and stir, while scraping the browned bits off the bottom of the pan.
Lower the heat to medium-low, add in the fennel and continue to cook for 20 minutes more or until the onion and fennel are caramelized.
Then add in the water, rosemary, bay leaf, cashews, salt and pepper and simmer for 5 minutes more.
Remove the soup from the heat, pull out the bay leaf and blend until smooth.