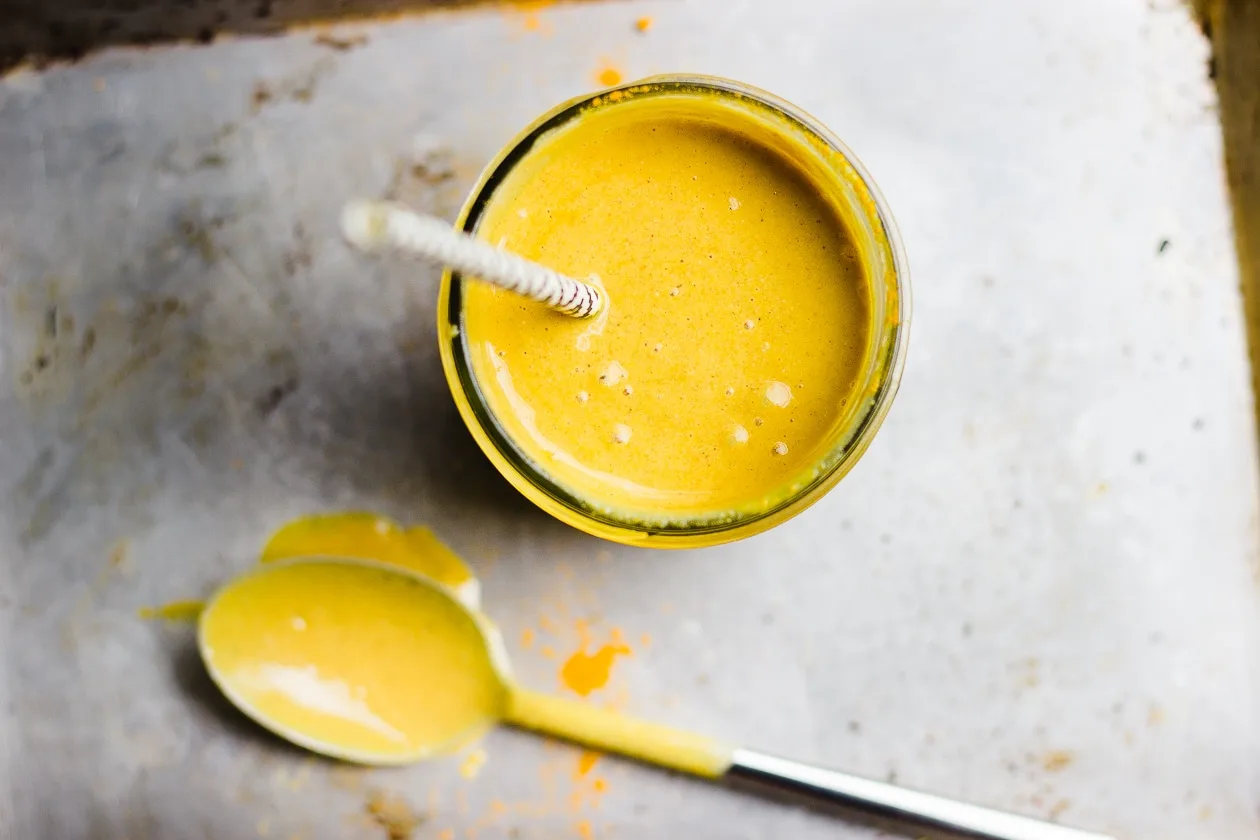 This is my Clean Program review. Twenty one days without coffee, alcohol, sugar, dairy, eggs, gluten, corn, oats and nightshades was tough, but we did it. My husband and I were really craving a reset. Something to kickstart a new routine. The Clean Program seemed like a good place to start. It consisted of a strict regimen of supplements, shake for breakfast, hearty Clean Program approved lunch and a shake for dinner.
My very honest Clean Program review.
The first seven days were very hard but novel. The first half of the week was especially challenging because the detox symptoms (headaches, fatigue, skin breakouts, irritability) were real. But the journey had just begun and we were feeling inspired to do the work.
For me, week two was a nightmare. The shakes for dinner were so hard to get used to. I wanted to quit every single day. And although my detox symptoms subsided and I had more energy. I hadn't lost any weight. And I felt frustrated and deprived. I couldn't see the light at the end of the tunnel.
When week three started I was down five pounds, which seemed to happen overnight. I felt some relief. Perhaps though, it was because I knew the end was near. But then all of the sudden, I even started looking forward to my evening shakes.
My husband loved the way he felt the entire program. He won the Best Attitude award. His sleep improved starting on night one. He said he's getting the best sleep of his life and overall it's the best he's ever felt. My experience was a little more rocky. So, I won the Most Determined award. Which is really just a nice way of saying I had the worst attitude.
I feel really great eating eggs and nightshades, and overall it's really hard to have a social life on the Clean Program. So, my honest Clean Program review would be, I wouldn't do this again. But the good news is that my occasional heartburn (presumably from too much coffee and red wine) subsided, and I lost five pounds. Feel free to ask more questions in the comments sections below. There is a lot of ground to cover and I'm happy to answer anything that I may have missed.
And last but not least, this golden mango smoothie. I drank this nearly every single morning on the Clean Program. It's a combination of Clean Program vanilla shake, mango and a special blend of immunity boosting, anti-inflammatory spices like turmeric, ginger and cinnamon.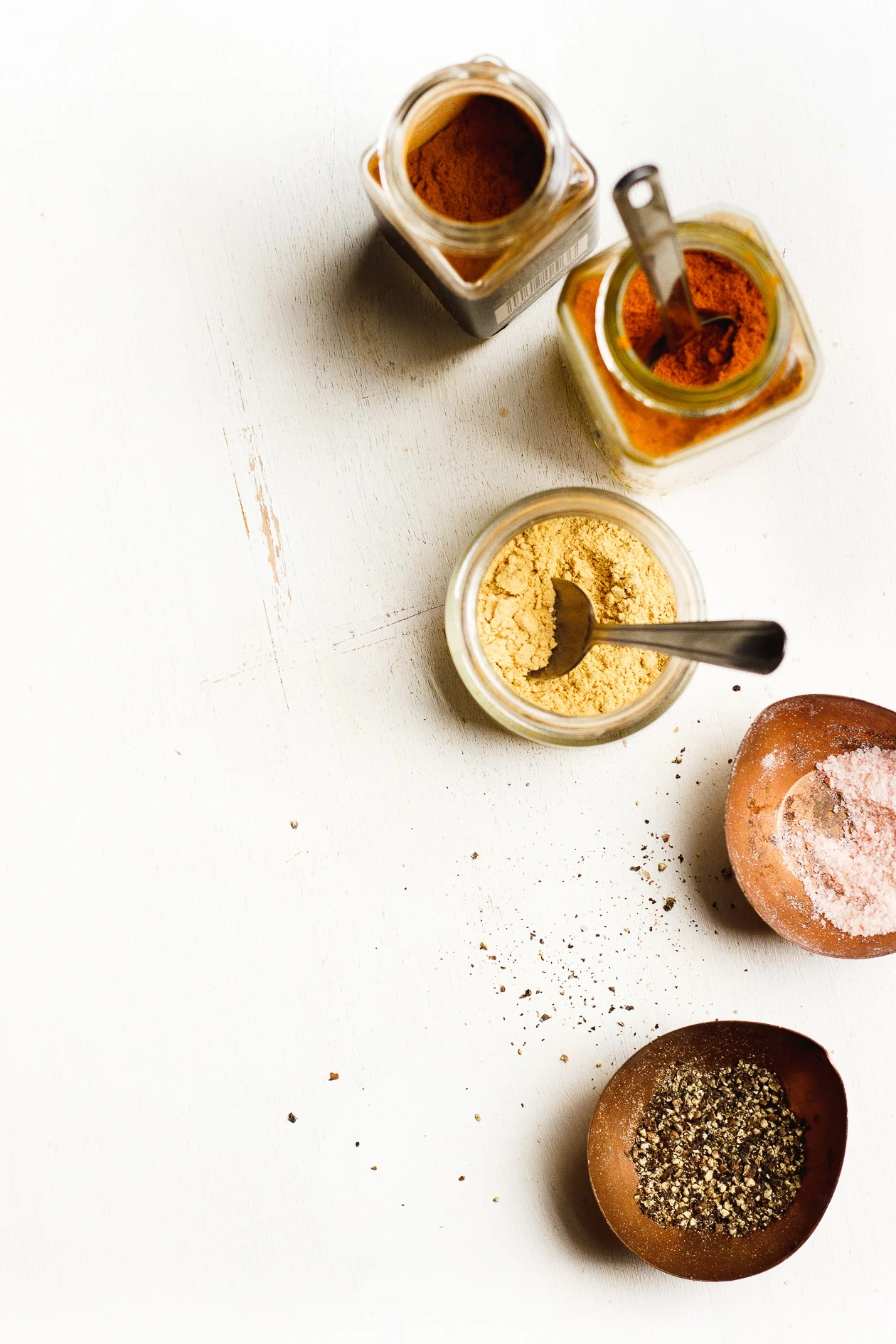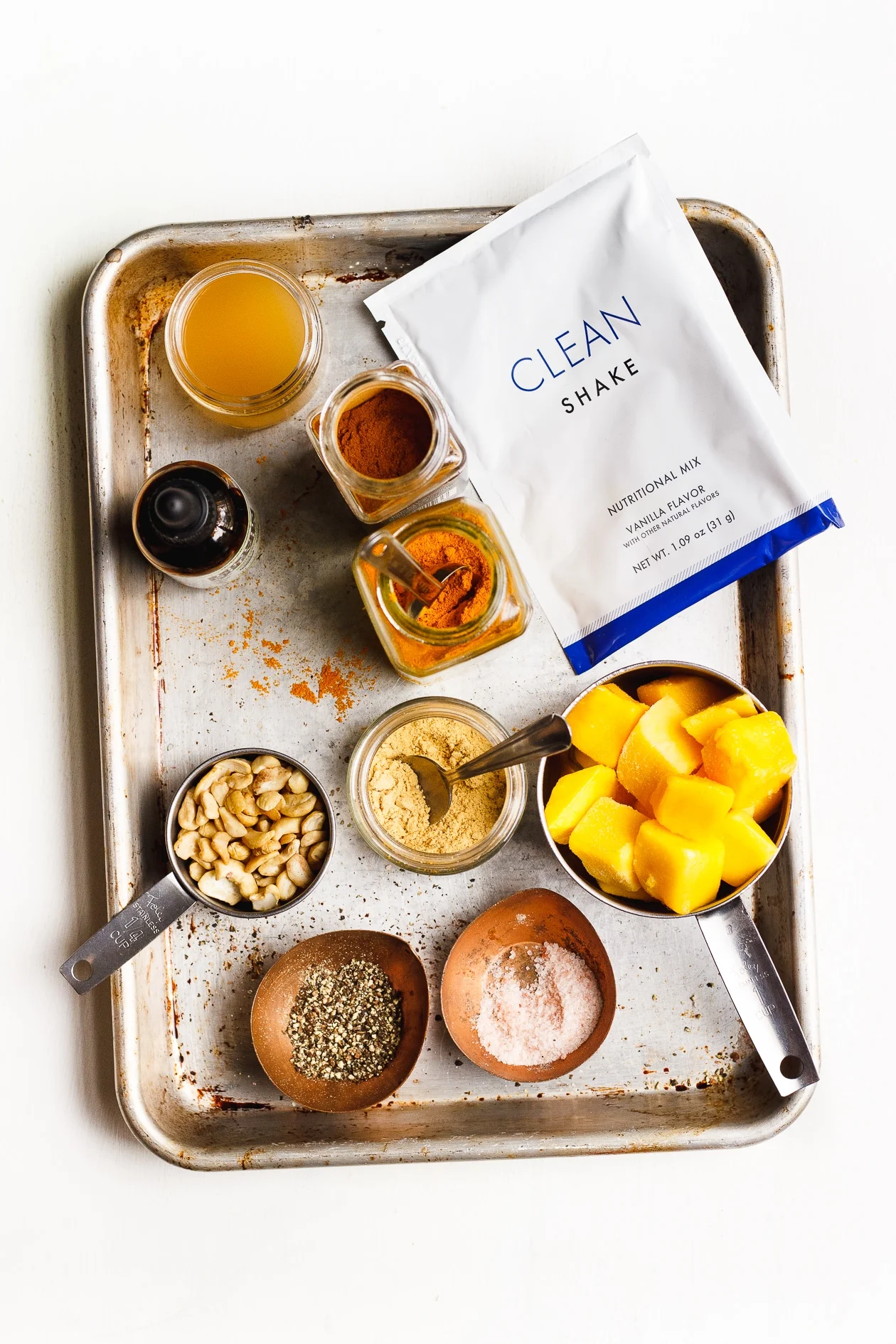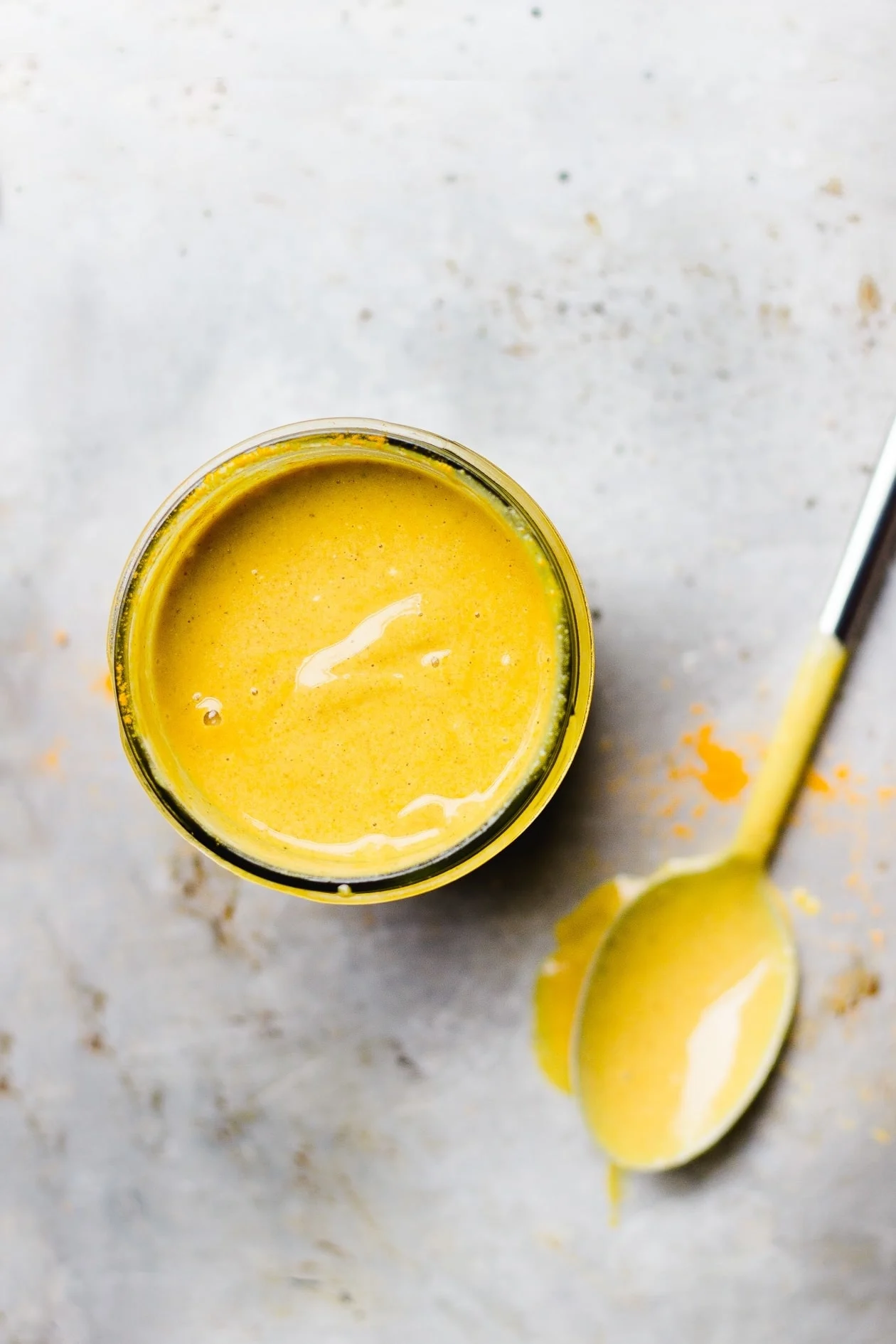 Yield: 1 smoothie
Golden Mango Smoothie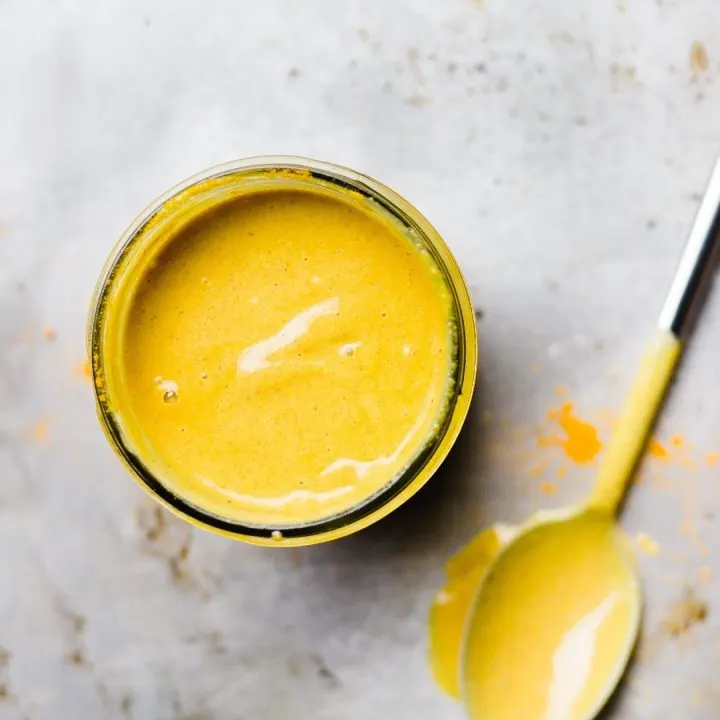 A golden mango smoothie that's made super creamy with raw cashews, and spiced with turmeric, and cinnamon.

Prep Time 5 minutes

Cook Time 1 minute

Total Time 6 minutes
Ingredients
1 Clean Program vanilla shake (see notes)
1 cup mango (fresh or frozen)
1/4 cup raw cashews
1 teaspoon apple cider vinegar
1/2 teaspoon ground turmeric
1/2 teaspoon ground ginger
1/2 teaspoon ground cinnamon
1/8 teaspoon pink Himalayan salt
1/8 teaspoon black pepper
1 cup filtered water
handful ice
pinch stevia (optional)
Instructions
Combine all of the ingredients in a blender and process until very smooth.
Notes
Any vanilla protein powder will work in place of the Clean Program vanilla shake.
Recommended Products
As an Amazon Associate and member of other affiliate programs, I may earn a small percentage from qualifying purchases.

MORE CLEAN PROGRAM RECIPES YOU'LL LOVE.
Turmeric Honey Golden Drink
Super Basic Berry Superfood Smoothie
Turmeric Golden Stew with Cauliflower and Chickpeas
[hr]
This post is in partnership with Clean Program; all opinions are my own.