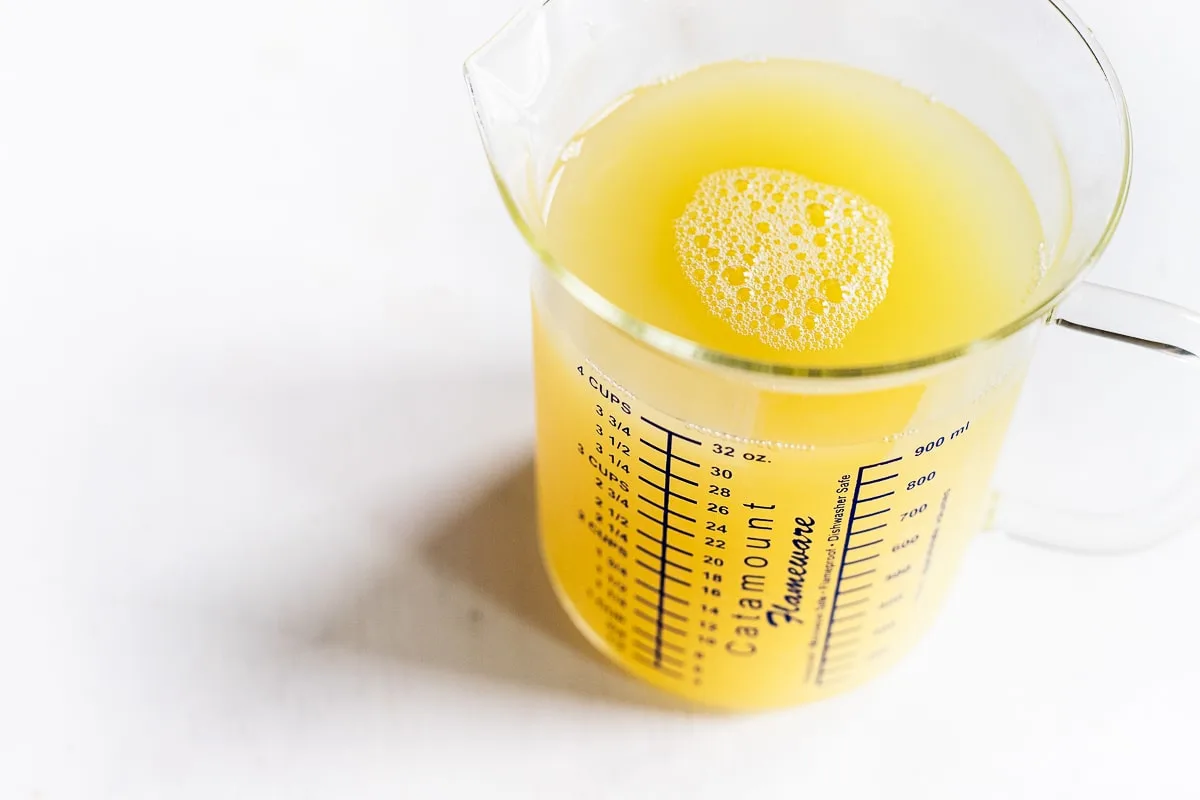 The salt and the sweet and the sour – I love the whole thing. I absolutely love the experience of a margarita. A classic margarita is one of my favorite cocktails. But it has to be done right. I prefer mine on the rocks, with a salted rim and a perfectly not too sweet and not too sour, honey-sweetened homemade sour mix. And, I rarely stray from this composition.
If I'm not the one making the margarita, I try to find out what the sour mix is made of if I can and adjust accordingly. Because if they're too sweet or too sour or too imbalanced, they can go from amazing to bad and headachy real fast. The sour mix needs lots of citrus, the right amount of sugar (in this case honey) and a good pinch of salt to round it all together.
Oh, on the topic of salt. A salted rim on a margarita is very, very important. It's actually, science. Salt suppresses bitterness, making sweetness and sourness seem more intense. And I never drink a margarita without one. But, salt is messy. We all know this. Rimming a glass, unless done with a certain level of practice can end in a sticky, runny mess. Here are some salt rimming tips from The Kitchn.
How to make homemade sour mix.
This honey-sweetened homemade sour mix is super easy to mix up and it tastes perfect every time. It's an easy, summer recipe to have in your back pocket. Okay ready for it? It's equal parts lemon juice, lime juice and honey with warm water. Why warm water? Because it allows the honey to dissolve easier than with cold water. Okay, so that's it. Just whisk and strain. Or don't strain if you like a little pulp in your mix.
If you wanted this homemade sour mix recipe to be vegan you can use simple syrup in place of the honey. Simple syrup is also really easy to make. It is just equal parts water and cane sugar that's simmered together and stirred to dissolve.
This homemade sour mix is a great alternative to the overly sweet, and synthetically colored and flavored bottled mix. It's an affordable option as well, especially if you live a location where citrus is abundant (hi, Texas!). It's a summer essential that doesn't even require turning your stove on.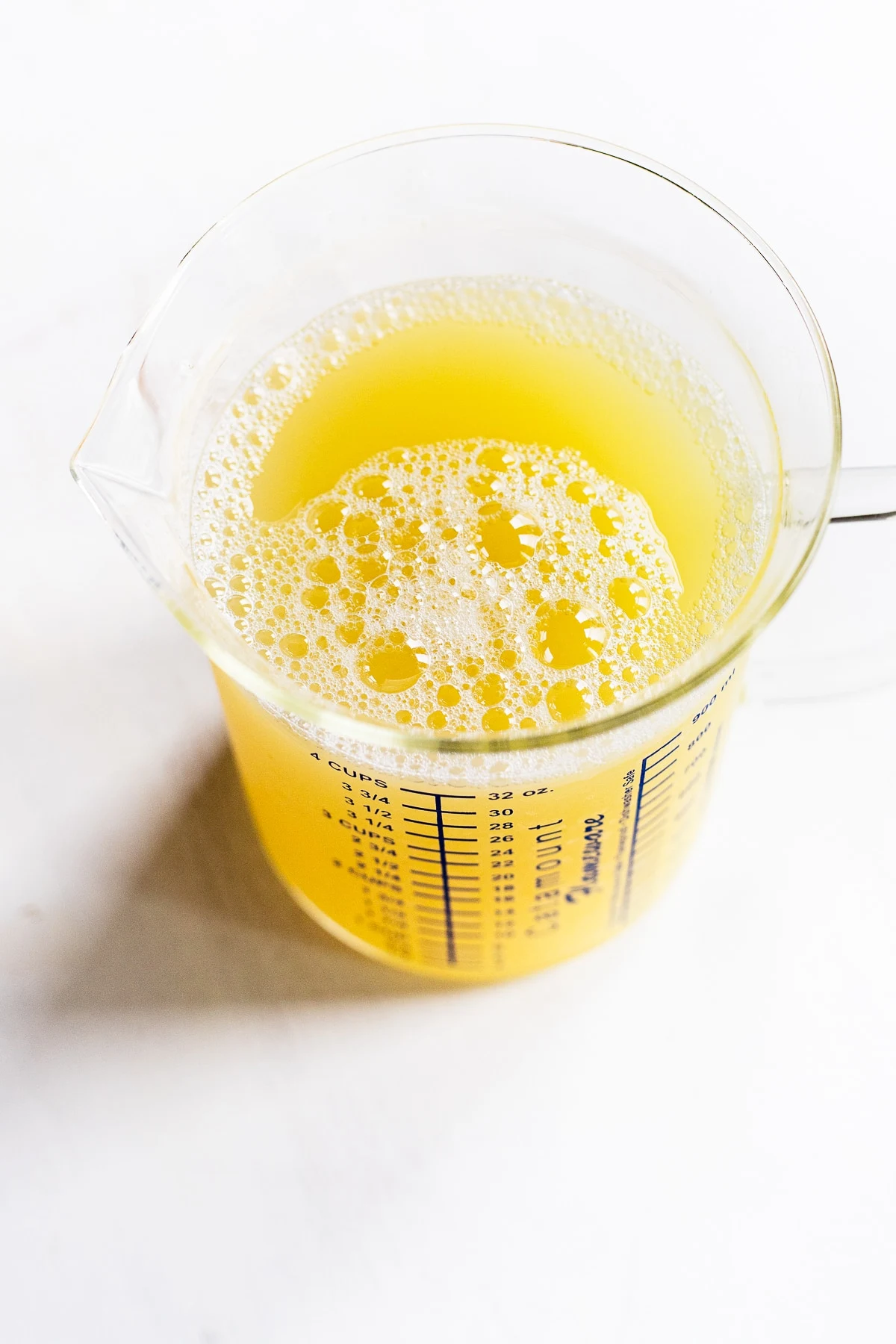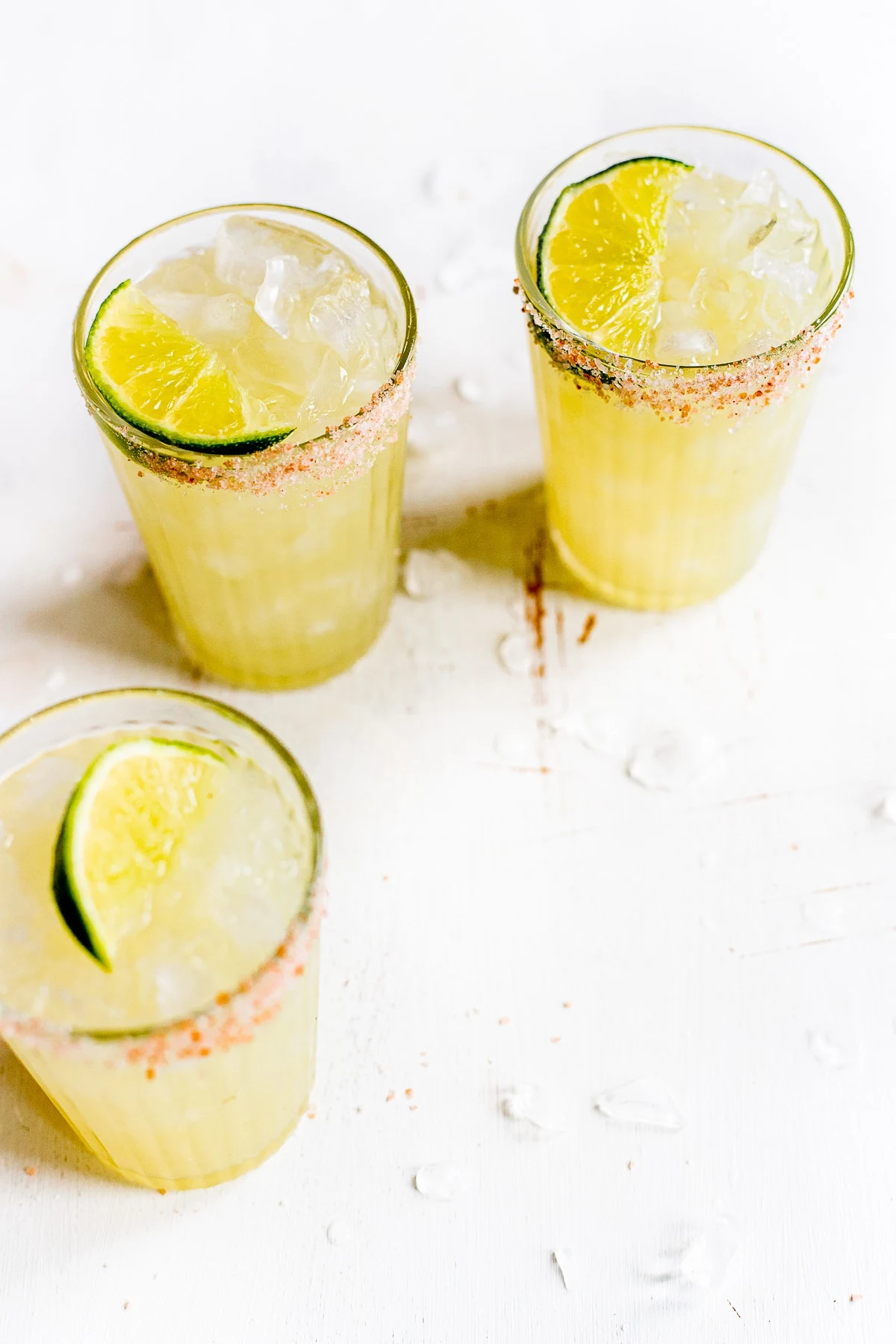 Yield: 4 cups
Homemade Sour Mix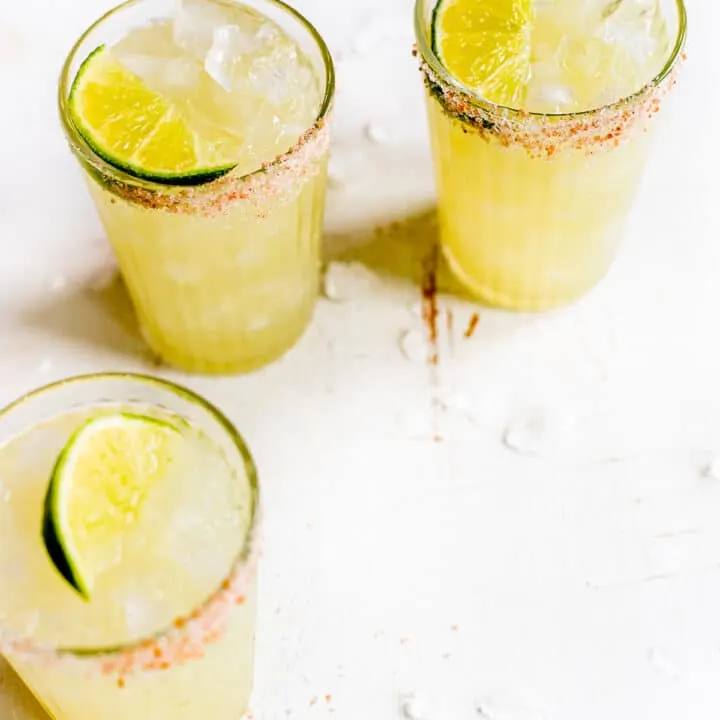 A homemade sour mix with equal l parts lemon juice and lime juice and lightly sweetened with honey.
Ingredients
1 cup fresh lemon juice
1 cup fresh lime juice
1 cup raw local honey (or simple syrup)
1/8 teaspoon fine sea salt
1 1/2 cups filtered *warm water
Instructions
Combine the lemon juice, lime juice, honey, salt and warm water in a medium sized mixing bowl and whisk until well-combined.
Strain through a fine mesh sieve (or skip this step if you like your mix with pulp) and store in an airtight container in the refrigerator until you're ready to use.
To make a classic margarita: Salt a glass and set it aside. Pour 1 1/2 ounce silver tequila, 1/2 ounce orange liqueur, 1 ounce homemade sour mix and ice in a martini shaker and shake. Pour into the salted glass, garnish with a lime and enjoy responsibly.


Notes
This recipe can be scaled down or up depending on how much sour mix is needed.
*Warm water helps dissolve the honey easier than with cold water.