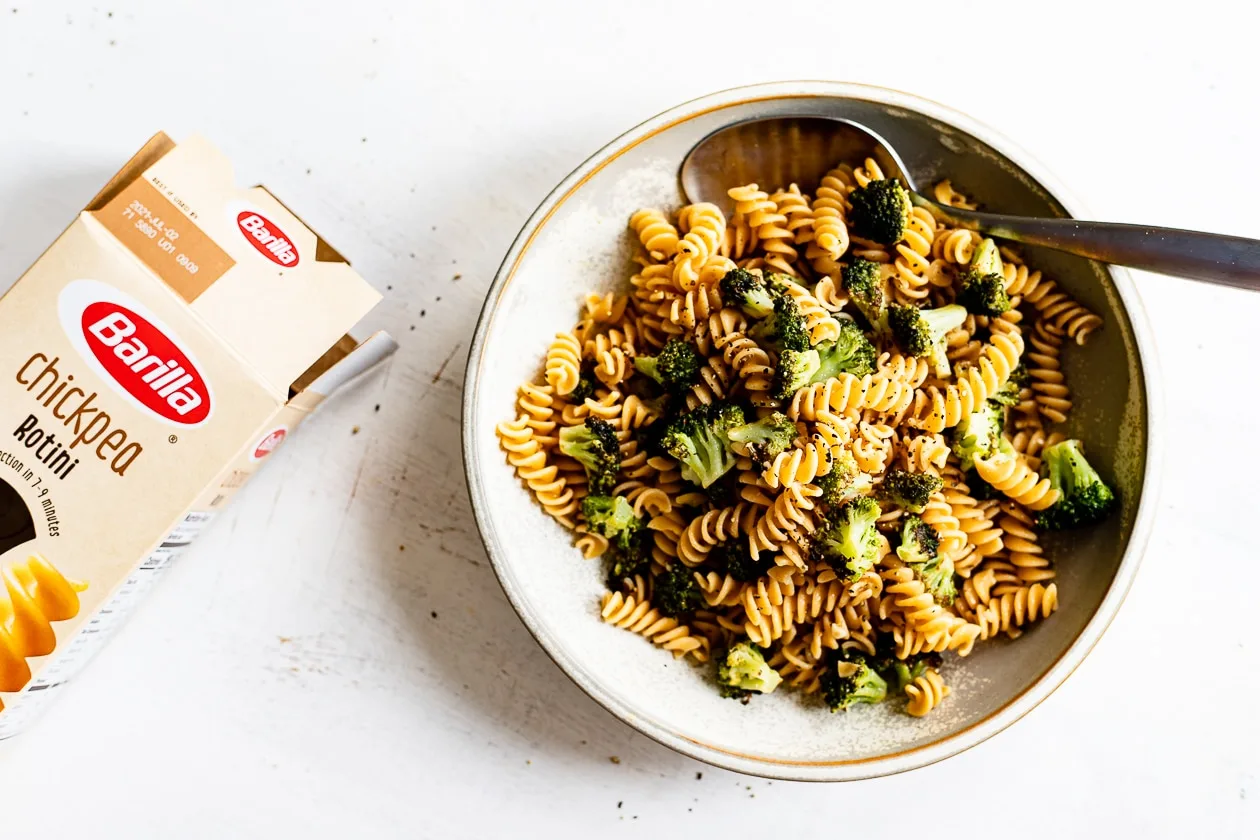 This post is sponsored by Barilla but the content and opinions expressed here are my own. Thank you for supporting the brands that allow me to bring you continued quality content. I'm real excited about this Barilla Chickpea Rotini because it uses only one ingredient – chickpeas! Which is mind blowing to me. I'm not sure if you've tried other chickpea pasta alternatives, but I have. Many of them. And, Barilla has the absolute best texture and taste. Which makes it the perfect option in this lemon pepper broccoli rotini.
Other chickpea pasta alternatives tend to fall apart, get too mushy and/or have a strong bean taste. Barilla Chickpea Rotini does not. When cooked al dente, it is the perfect pasta. And my husband and I eat it all the time.
As a largely plant-based eater, legumes are a huge part of my diet. Legumes are great because they can help manage sugar levels, increase energy and even help prevent certain cancers. They also play a critical role in sustainable food production. And Barilla Chickpea Rotini is naturally gluten-free, a good source of protein and an excellent source of fiber. It's also certified non-GMO and contains no sodium or cholesterol.
I ordered my Barilla Chickpea Rotini from Target online, but you can also purchase it in-store and/or get it delivered. Click here for the Target Circle offer on Barilla Legume Pasta and also check out their other legume variety, Red Lentil Penne.
How to make lemon pepper broccoli.
As a child I would ask my mom for lemon pepper flavored everything. It has always been a favorite seasoning combination of mine. This lightly fried lemon pepper broccoli is tossed together with rotini and garlic, and it's an easy weeknight meal for everyone to love.

First, thoroughly wash the broccoli and cut it into very small florets. The florets should not be larger than one square inch. Then, heat the extra virgin olive oil in the pan. Toss the broccoli into the pan and leave untouched for a few minutes or until its browned.
Then give the broccoli a stir, and add in the garlic, salt, pepper, lemon juice and lemon zest. Toss the lemon pepper broccoli with the Barilla Chickpea Pasta, drizzle a little more extra virgin olive oil on it, and enjoy.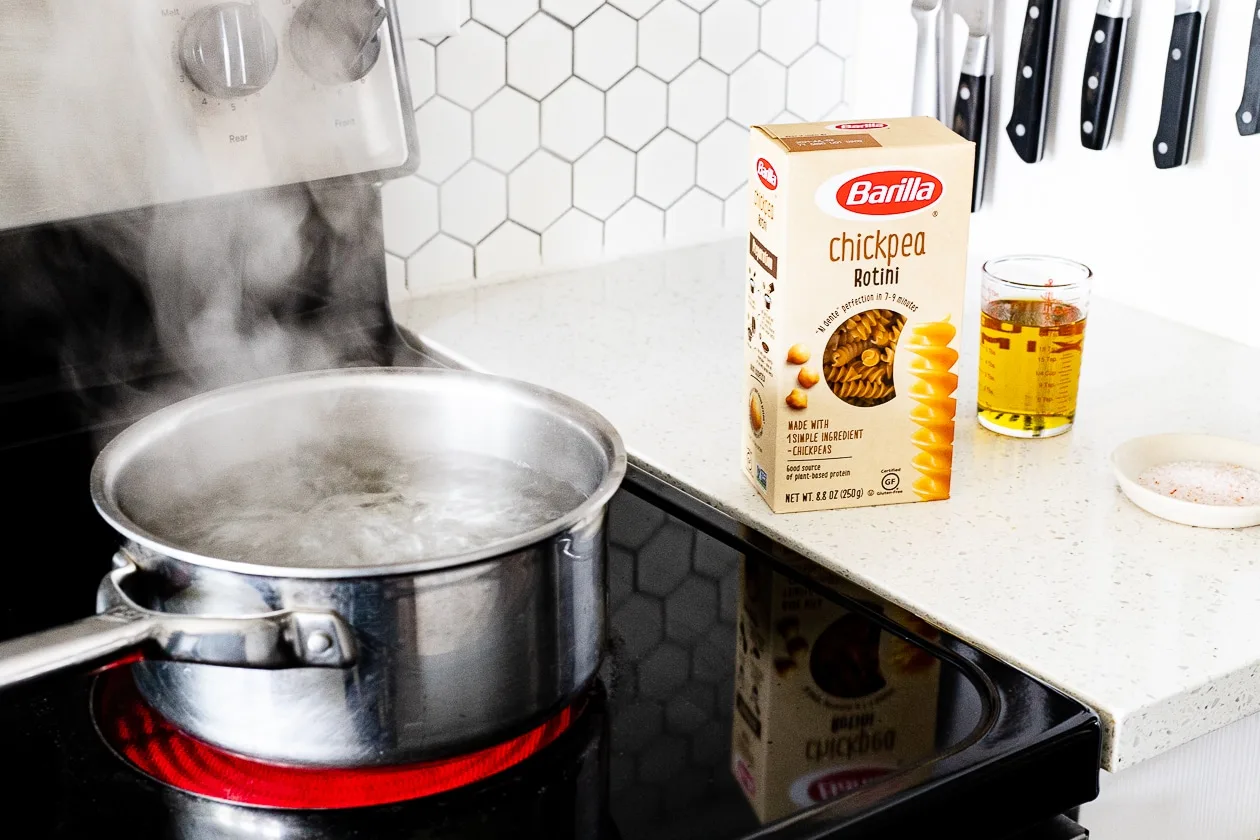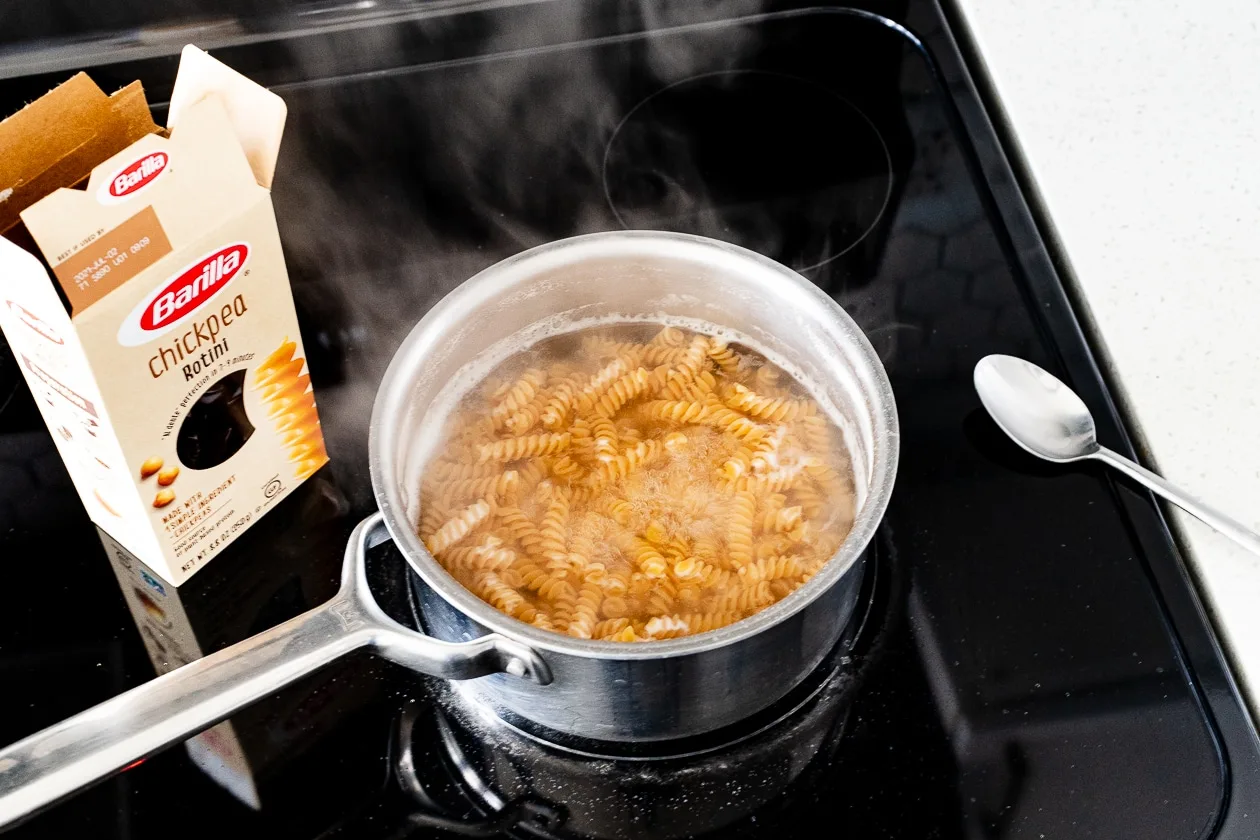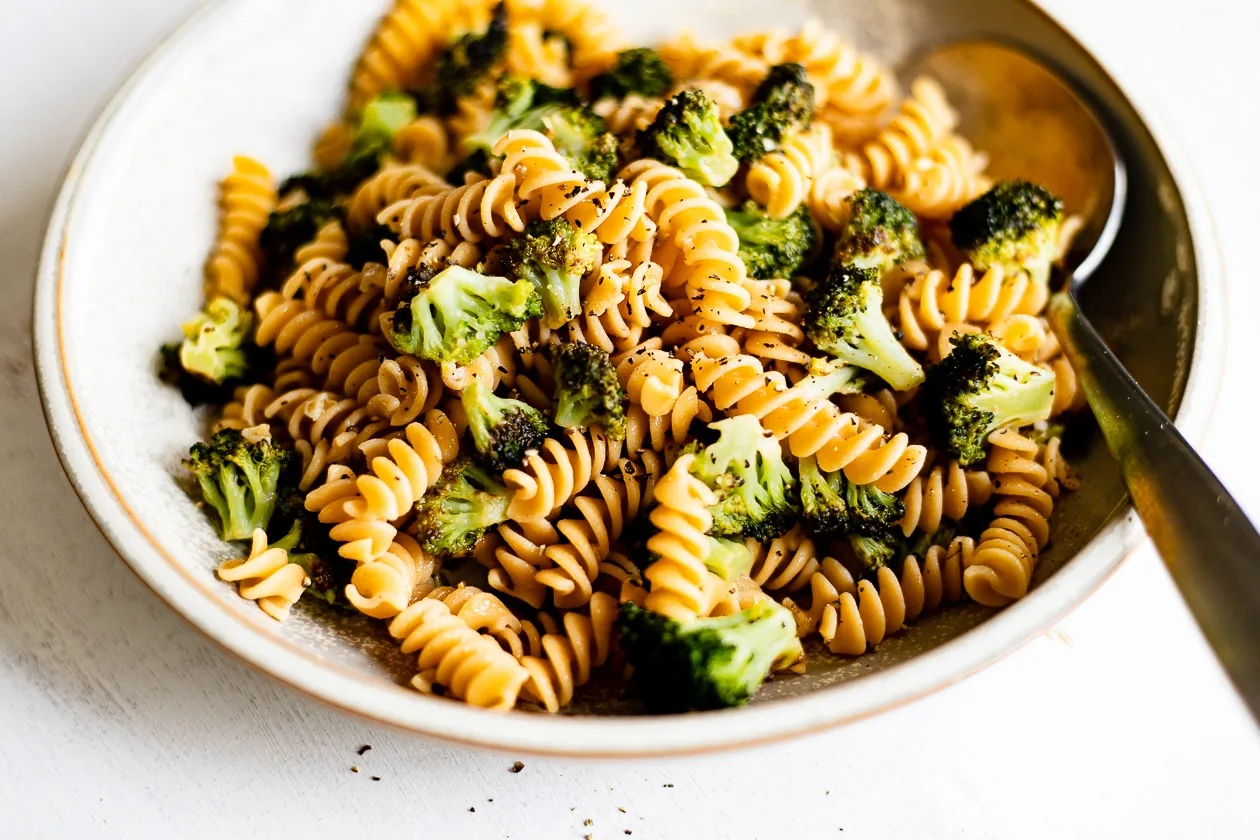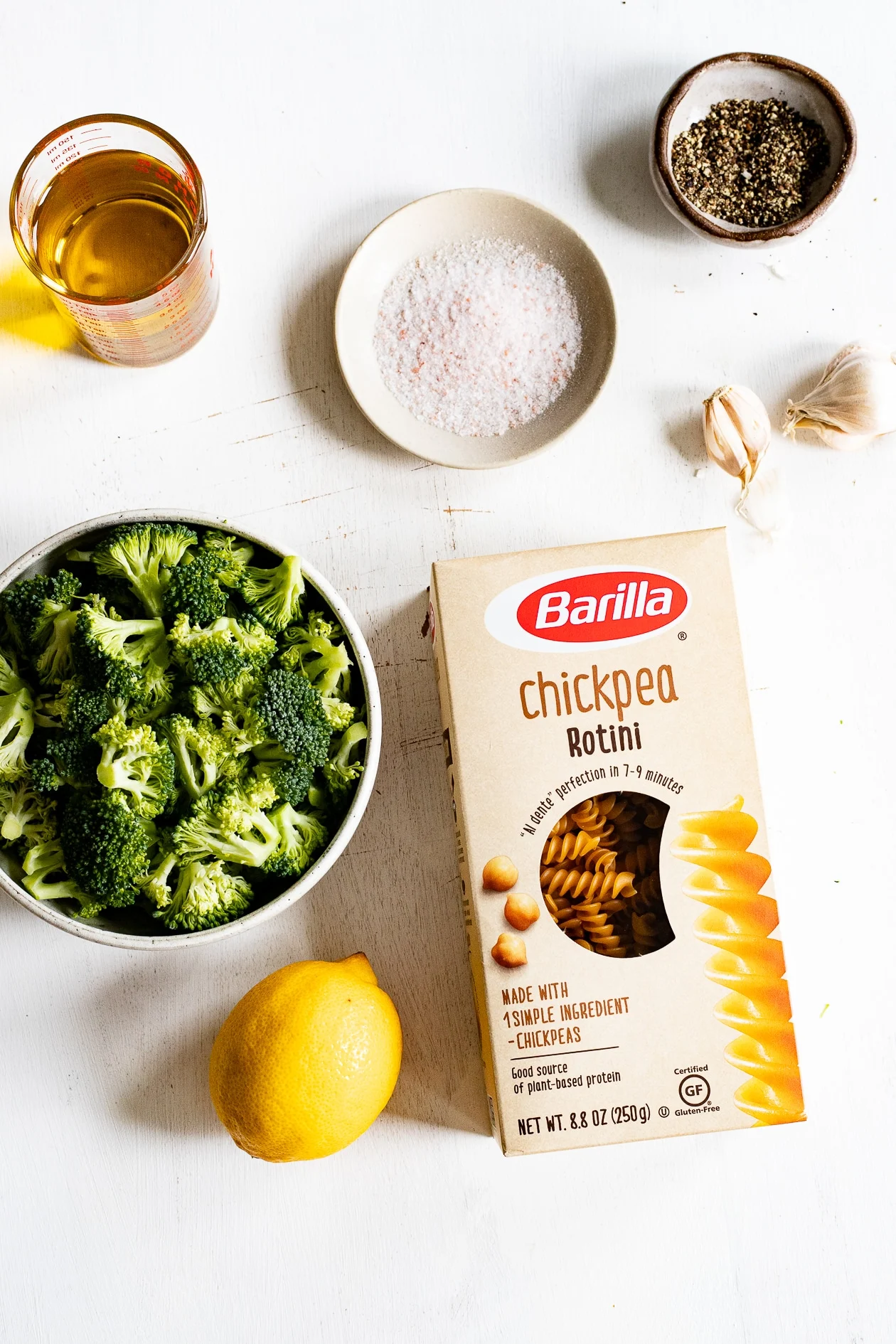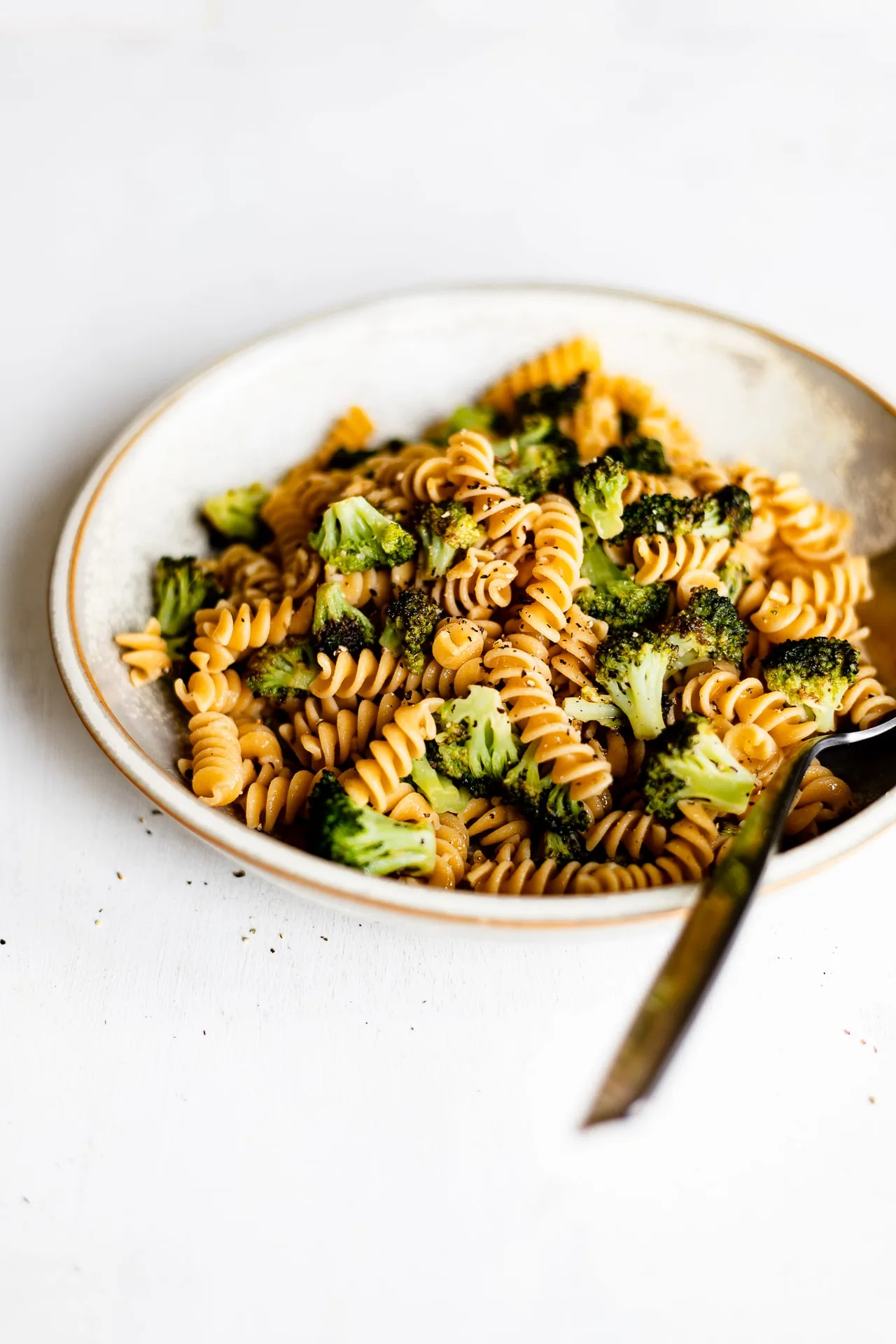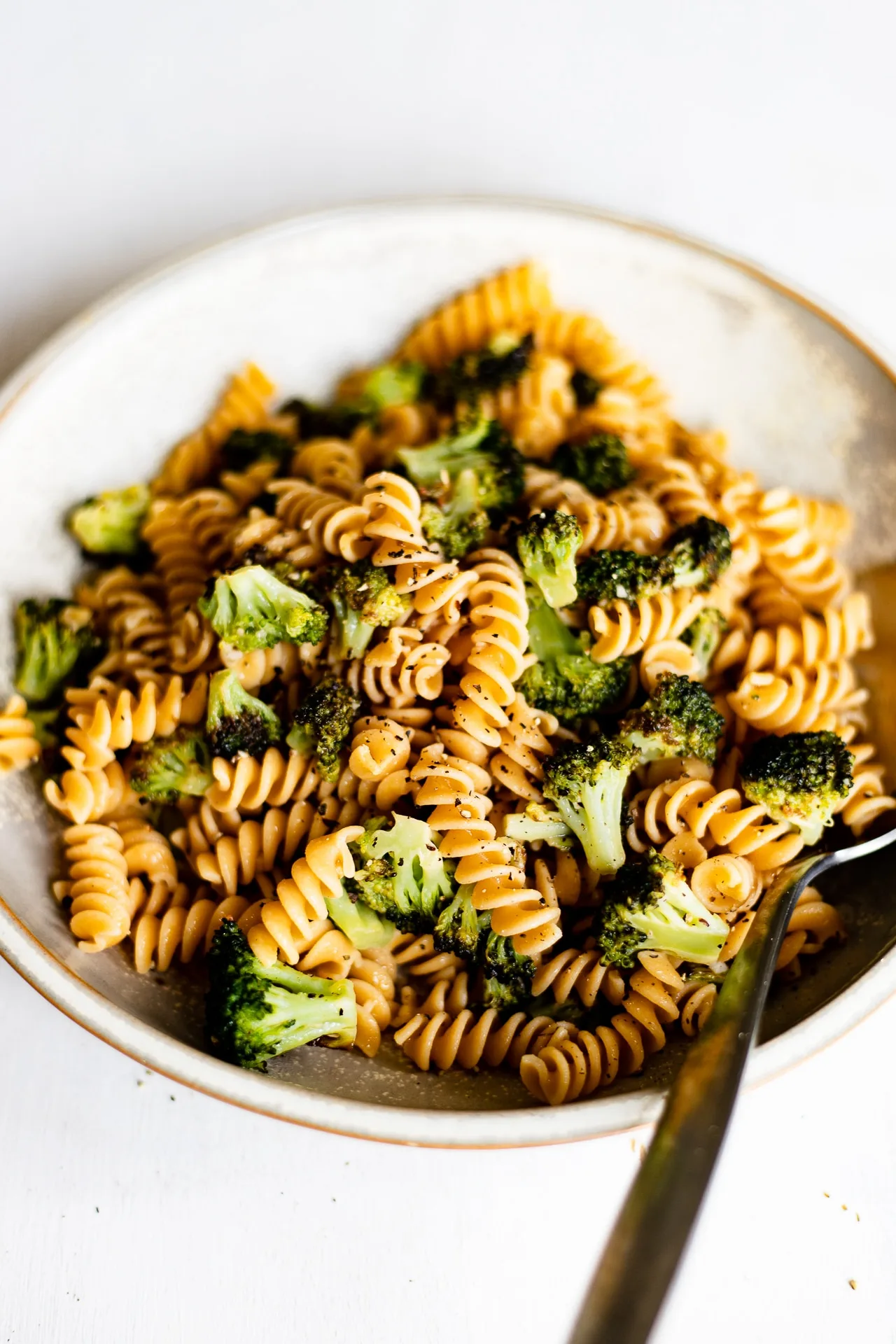 Yield: 4 servings
Lemon Pepper Broccoli Rotini with Garlic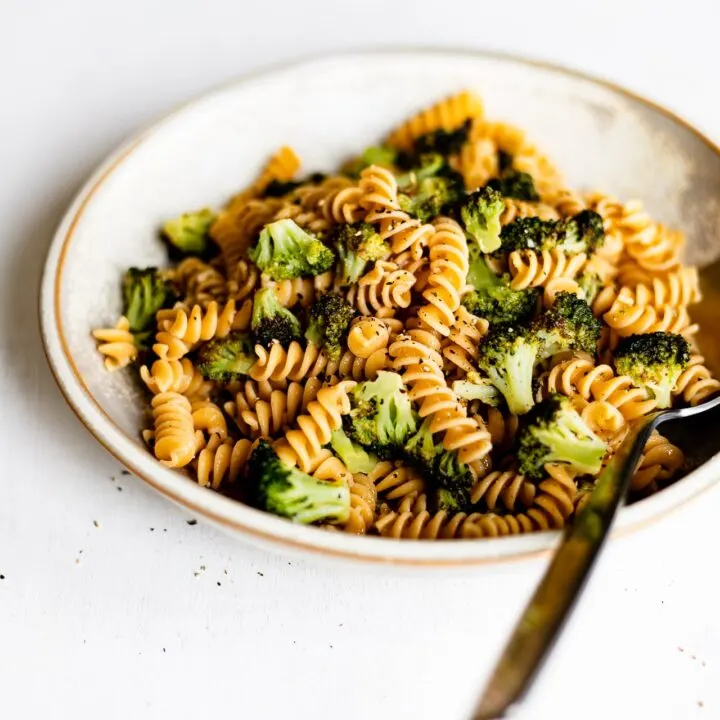 A super simple lemon pepper broccoli pasta that's naturally vegan and gluten-free and packed full of flavor.
Ingredients
1 box Barilla Chickpea Rotini
4 cups broccoli florets (1-inch pieces)
1/4 cup extra virgin olive oil (plus more for drizzling)
1 small garlic clove, grated (see notes)
1/4 teaspoon fine sea salt
1/4 teaspoon black pepper
3 tablespoons fresh lemon juice
1 teaspoon fresh lemon zest
Instructions
Boil a pot of water with salt and cook the Barilla Chickpea Rotini to box instructions. (I prefer a 7 minute cook for an al dente finish.)
Heat a sauté pan over high heat and add in the olive oil. Then add in the broccoli, leave untouched and brown for 2 minutes. Flip and cook for 1 more minute.
Stir in garlic, salt, pepper, lemon juice and zest, and cook for 1 minute. Then toss in the Barilla Chickpea Rotini and combine well.
If desired serve with a little more olive oil, black pepper and lemon zest on top.