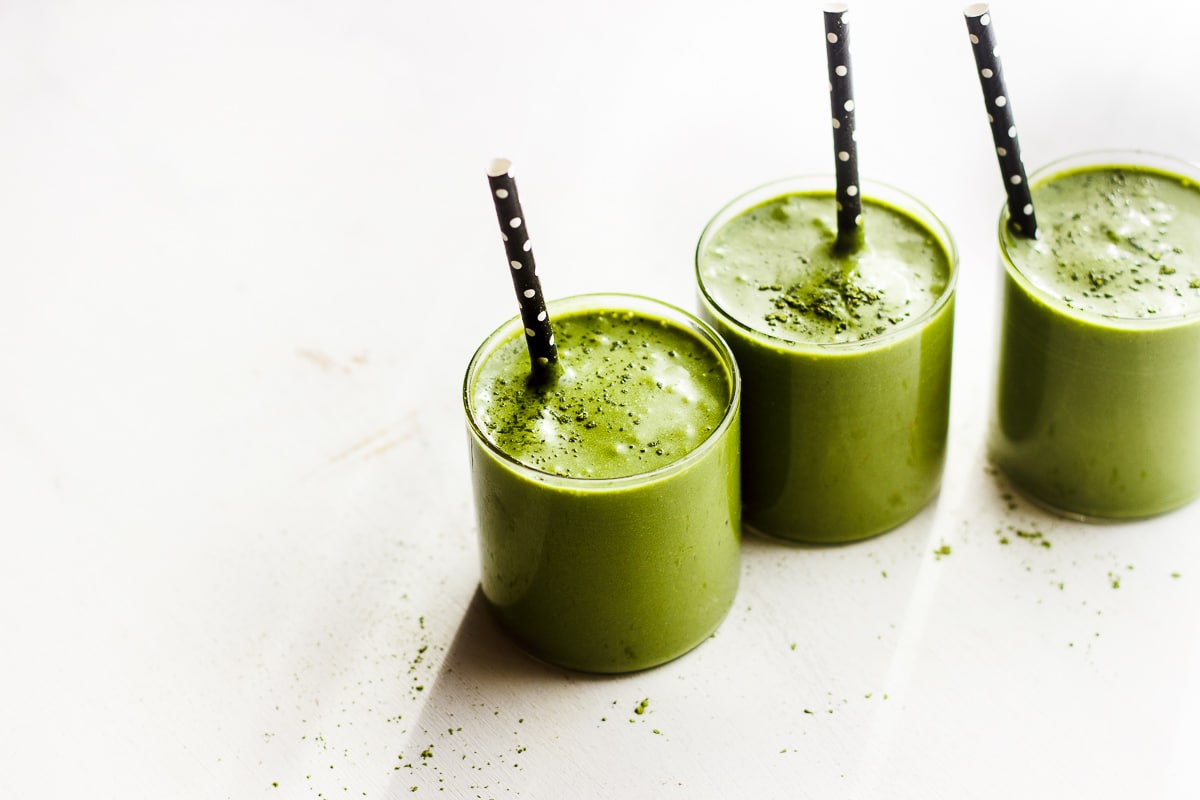 Matcha is everywhere right now, but I'm not mad about it. Because matcha is delicious. Especially in this vanilla matcha protein shake. Firstly though, you may be asking yourself, but what is matcha?
Simply put, matcha is green tea leaf powder. Matcha is packed with phytonutrients that bring a host of health benefits. Like combating free radicals, weight loss promotion and immune system support. It also contains a type of caffeine that gives you a smoother buzz.
Yeah, you heard that right – a smoother buzz. That's because matcha contains L-theanine, a unique amino acid that assists in boosting alpha waves in the brain. And these alpha waves promote a certain sense of calm and mental clarity. So it's no coincidence that lots of people are trading in their cup of coffee for a matcha latte.
Matcha is green tea's grassier, earthier sister. The flavor is strong, but mellow. Earthy, but subtly sweet and pleasant. I love a good oat milk matcha latte. I love matcha in frozen treats like ice cream and matcha popsicles. And I love a great matcha protein shake like this one.
How to make this matcha protein shake.
All you need are a few quality ingredients including a great vanilla protein powder that you like. This vanilla matcha protein shakes uses baby spinach to enhance its color with more phytonutrients. Just combine it all in a blender and process until smooth.
This matcha protein shake is great for a balanced breakfast or as a post workout snack. And it tastes indulgent enough to satisfy a sweet tooth.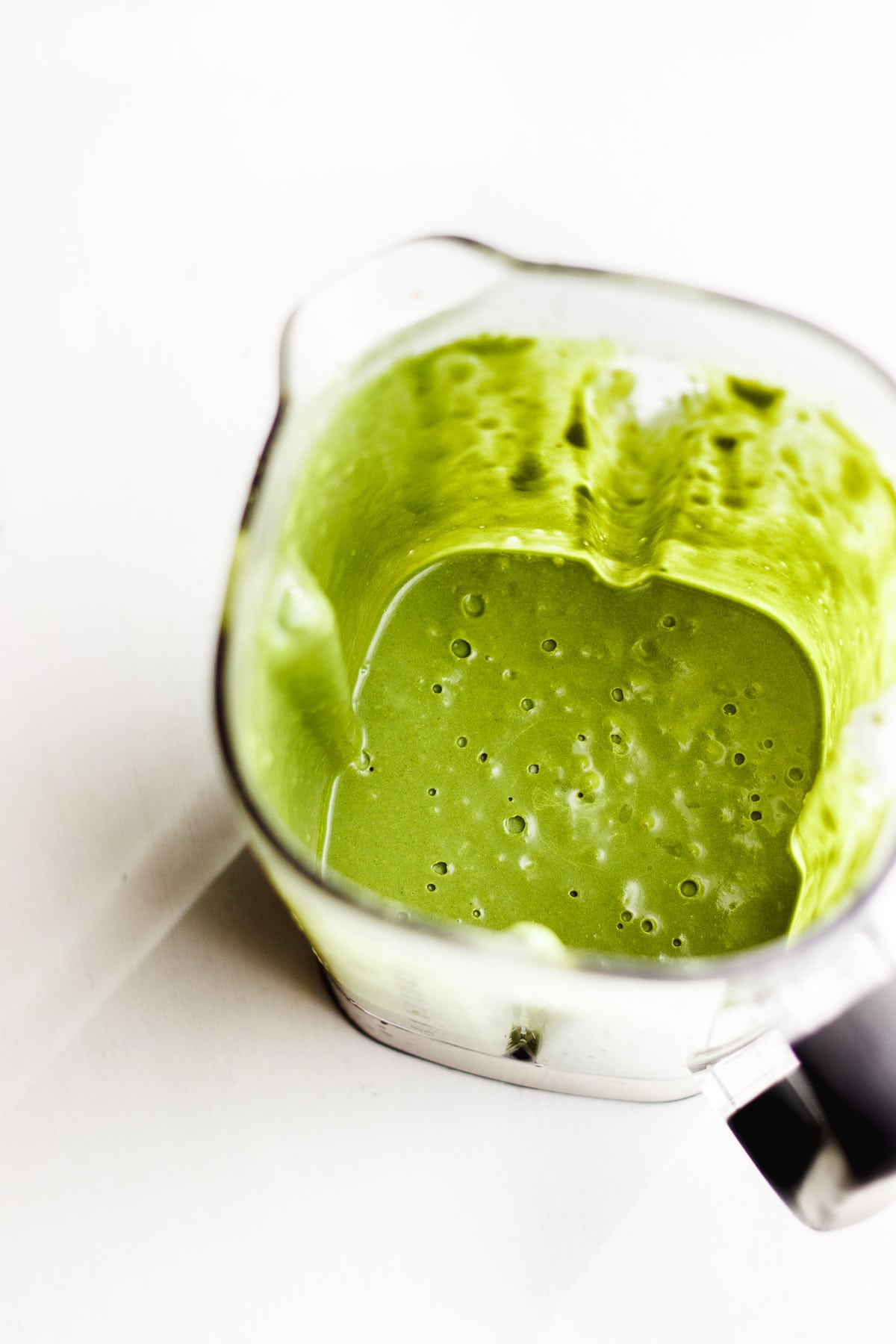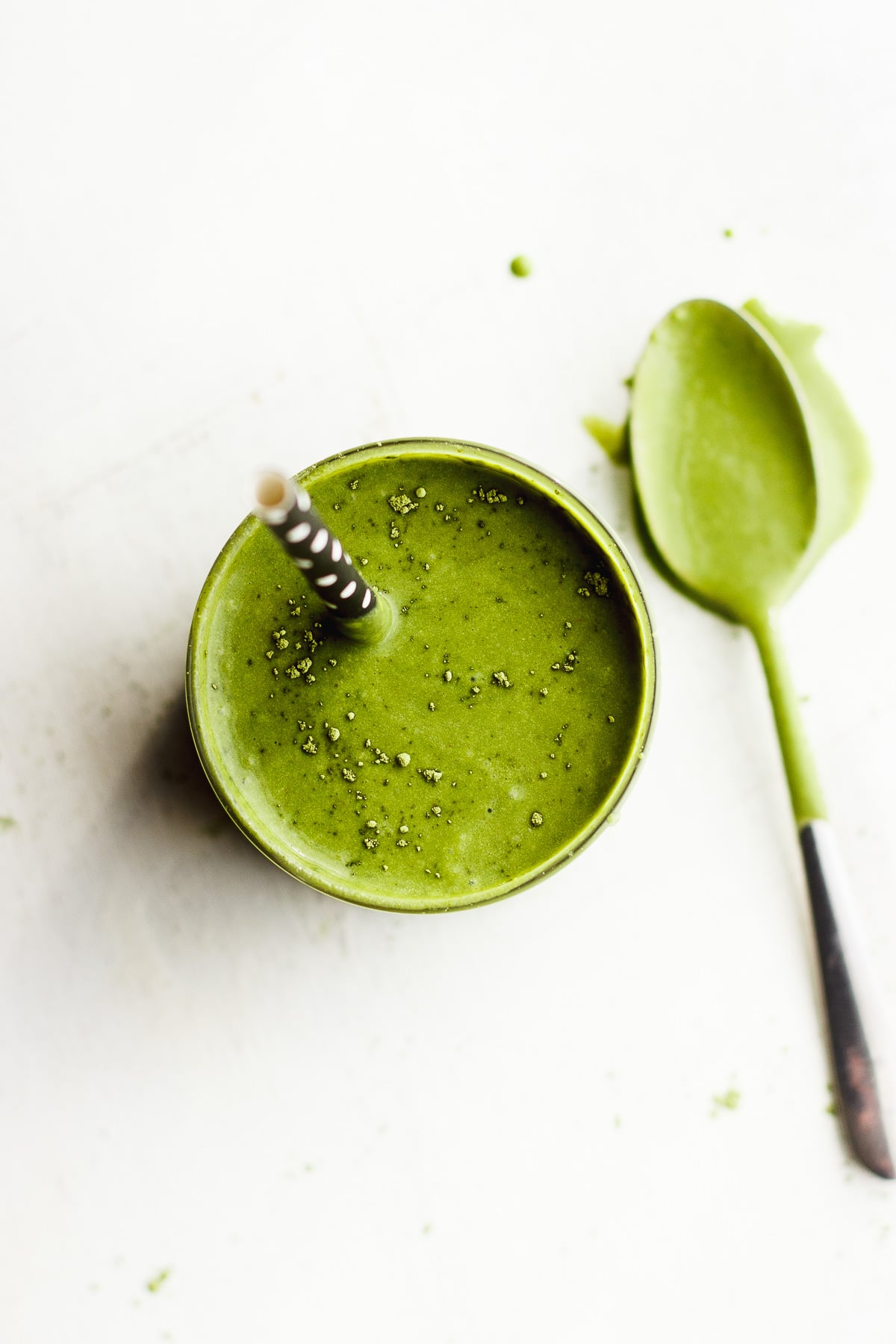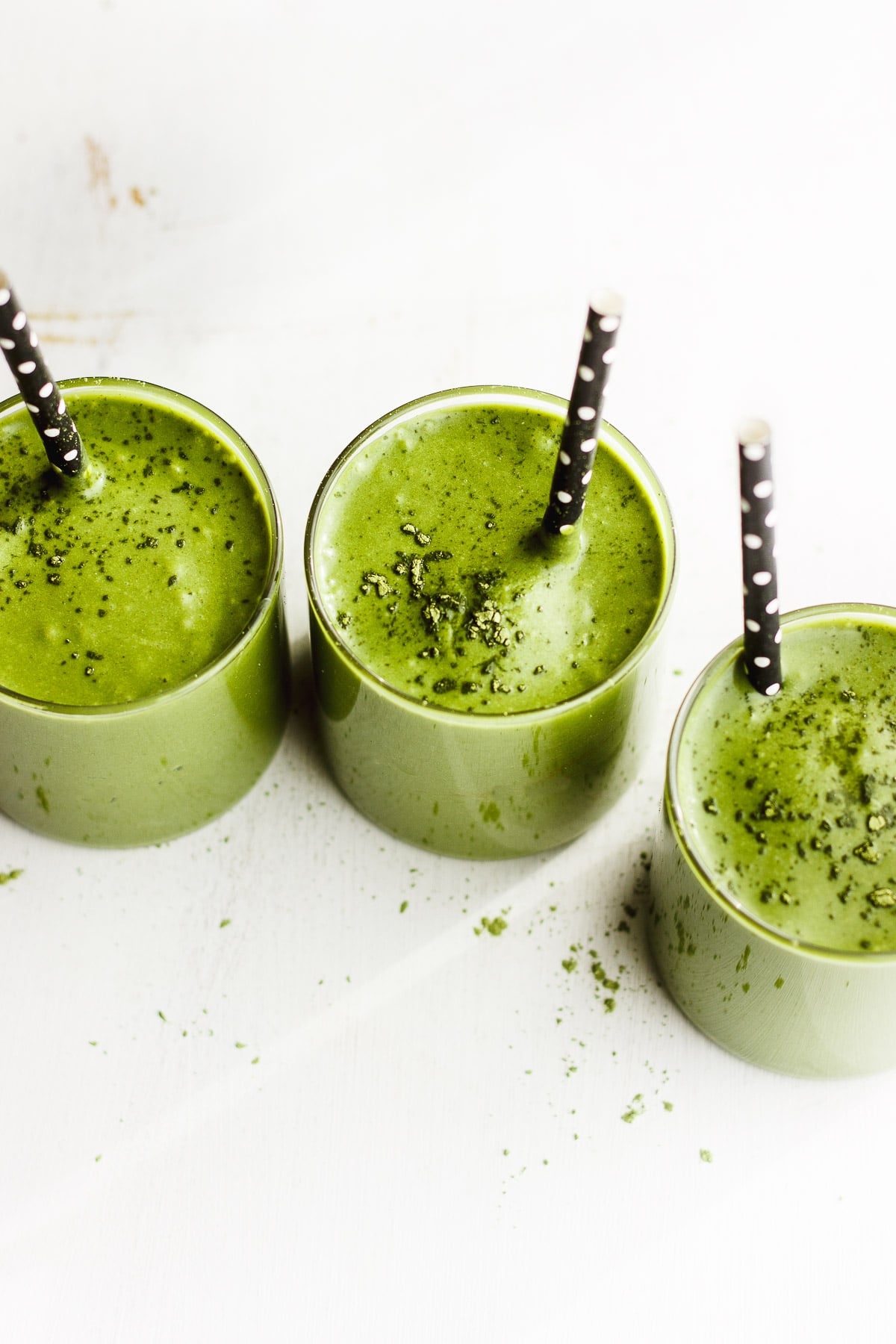 Yield: 1 protein shake
Vanilla Matcha Protein Shake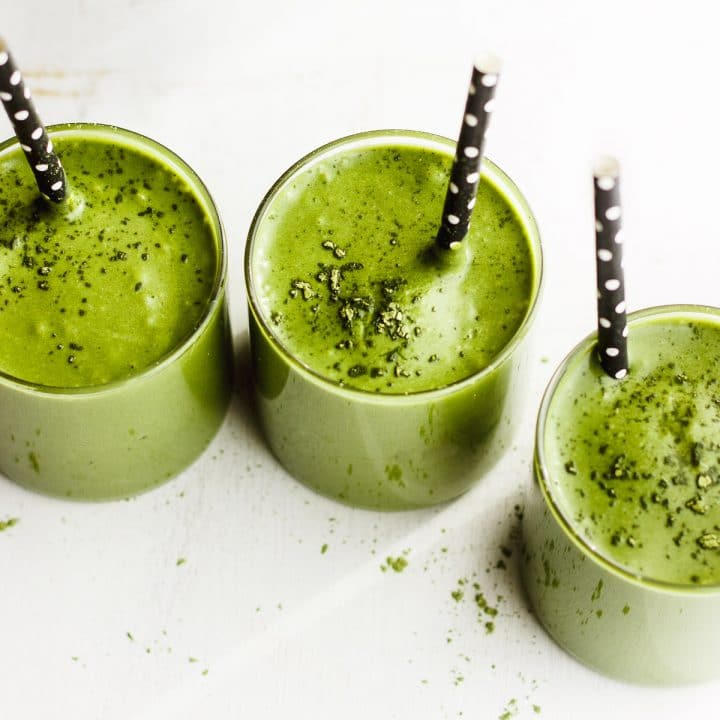 A super creamy vanilla matcha protein shake blended with low-carb greens and high-quality protein powder. An energizing matcha protein shake for anytime.
Ingredients
1 scoop vanilla protein powder (see notes)
1 cup unsweetened almond milk (or other preferred milk)
1 cup baby spinach
1 teaspoon matcha
1/8 teaspoon pink Himalayan salt
handful ice
Instructions
Place all of the ingredients in blender and blend until smooth.
Pour the shake into a glass and enjoy.
Notes
This is my favorite protein powder, but you can use whichever one you prefer.
Recommended Products
As an Amazon Associate and member of other affiliate programs, I may earn a small percentage from qualifying purchases.