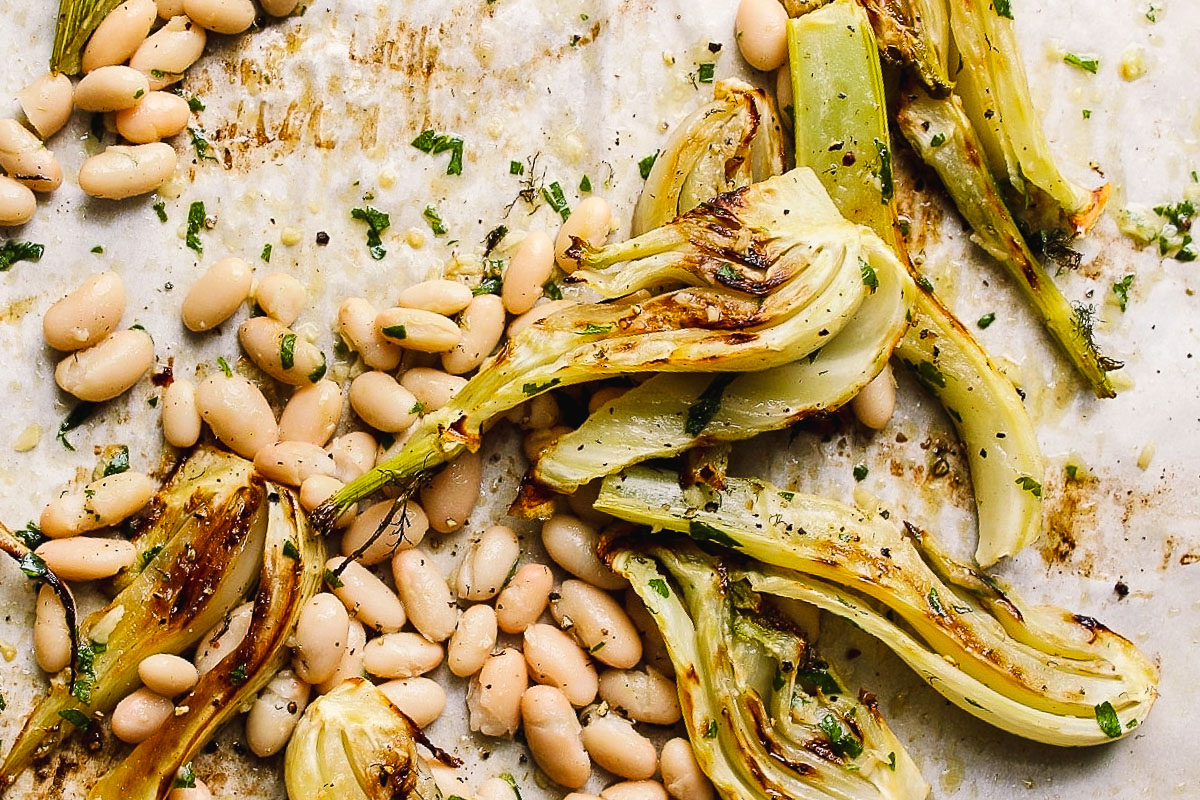 Have you ever roasted fennel? It is one of my very favorite dishes. Especially in the winter when fresh vegetables are scarce. Fennel magically transforms in the oven when you roast it. If you've never had it and you aren't a big fennel fan I implore you to because the flavors change.
Roasted fennel is pure magic.
Roasted fennel becomes slightly sweet and its profile deepens and develops. And roasted fennel with white beans? My goodness that pair is a match made in heaven. Add some olive oil and sea salt and parsley and it is the sheet pan dinner of my dreams. This dish would also make a great vegetarian side, and you could top it with an egg to effortless impress.
I can't believe this, but tomorrow will be the two month mark of living in St. Louis. And although all of my boxes are unpacked and my home is starting to feel more and more lived in, my walls are completely bare. And they are in desperate need of some attention.
This cross-country move slowed me down in a way I never anticipated and I've been playing a serious game of catch-up ever since we got the news we'd be moving, the holidays and packing up our home in Philly. And, my to-do list has become exponentially longer and seemingly never ending.
So, I am declaring this week, the week I finally get some stuff done. And yesterday while my husband was at work I kicked it off slow and steady at my dining room table, thumbing through cookbooks, eating this hearty and cozy sheet pan of roasted fennel and white beans. Life is good.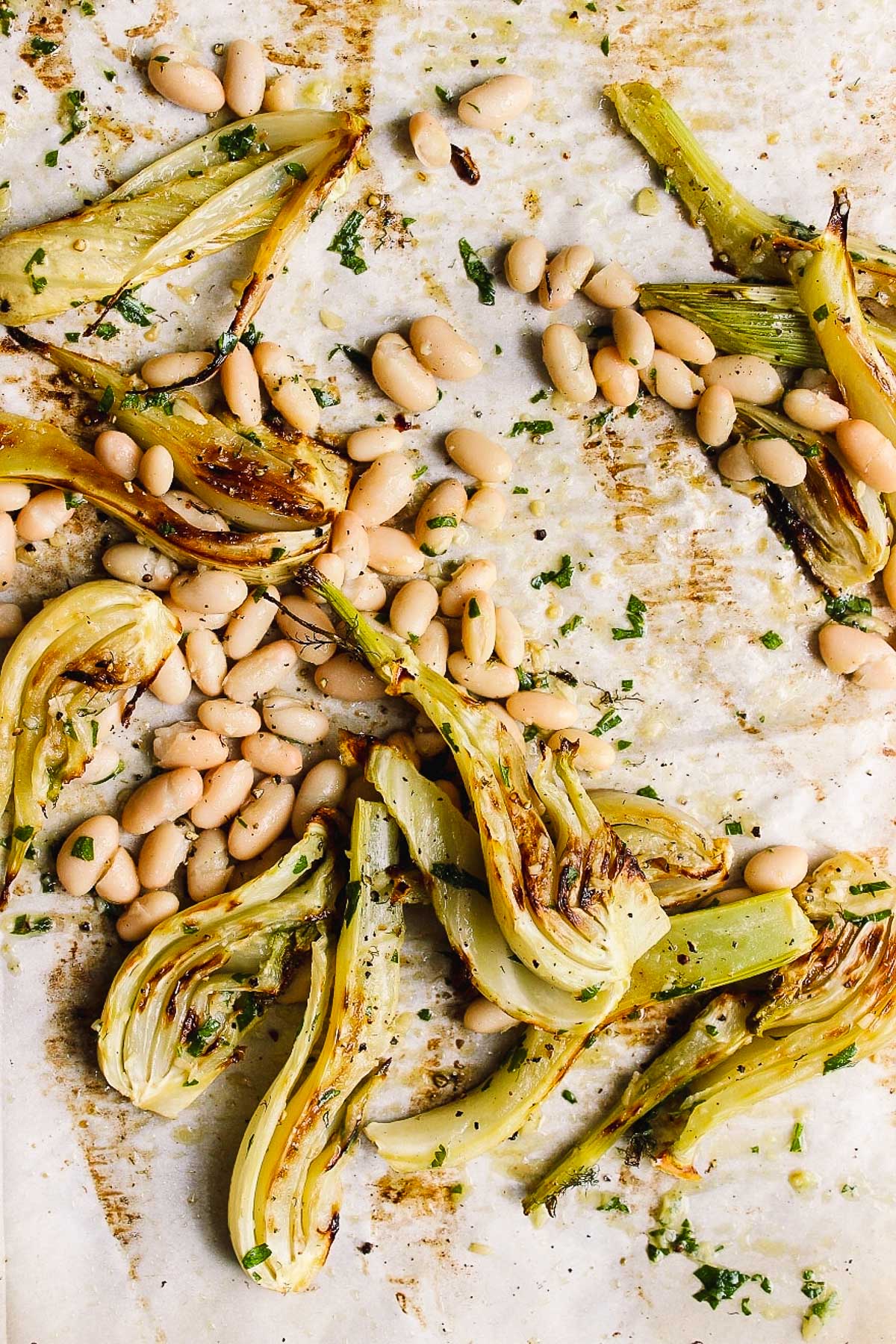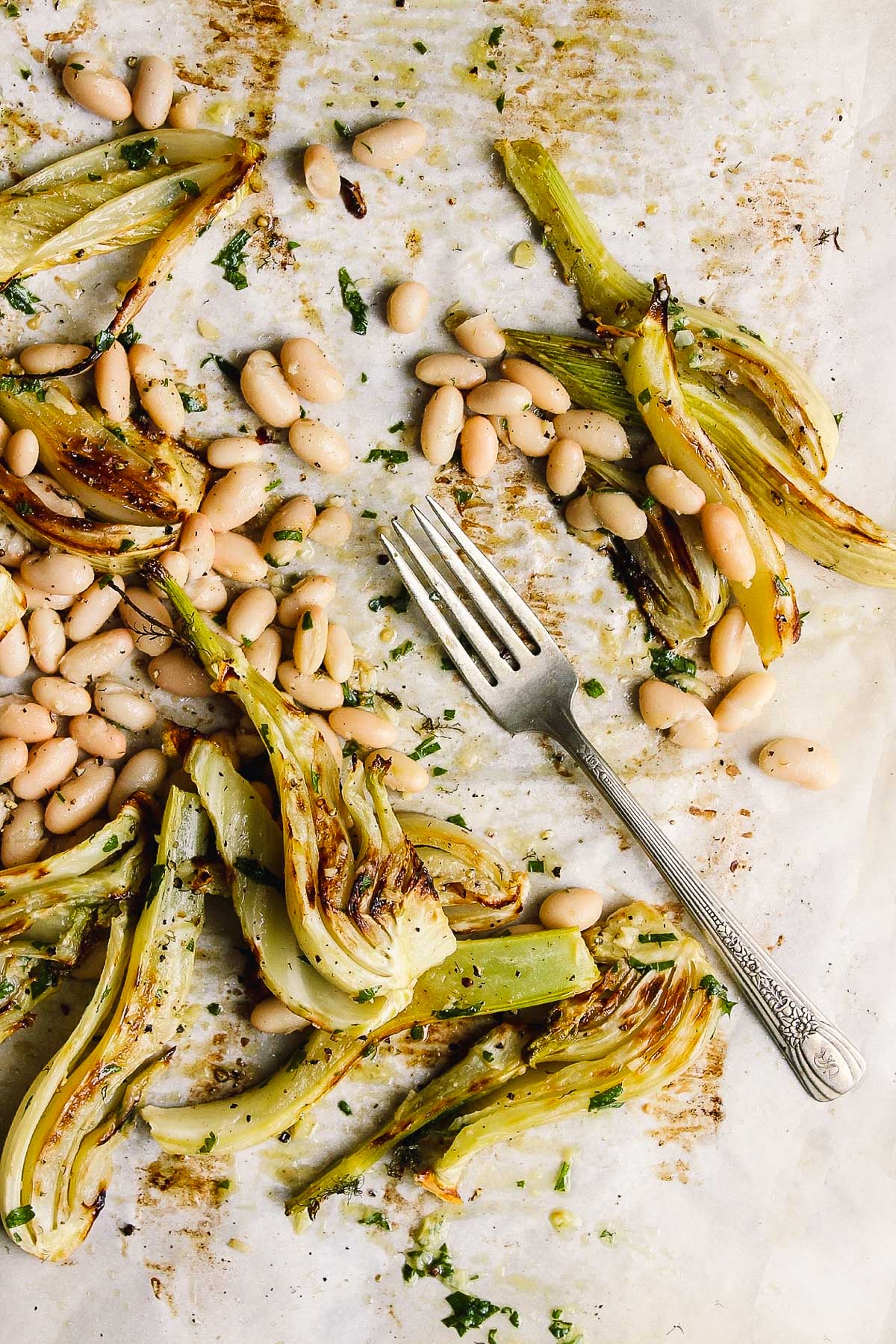 Sheet Pan Roasted Fennel and White Beans with Parsley Oil
Ingredients
2

medium fennel bulbs

3

tablespoons

olive oil (divided)

3

garlic cloves

1

tablespoon

lemon juice

1/4

cup

fresh parsley, finely chopped

sea salt, to taste

black pepper, to taste

1

cup

cooked white beans
Instructions
Preheat the oven to 450 and line a baking sheet with parchment paper.

Wash and quarter the fennel bulbs. Spread the fennel onto the baking sheet and coat them in 1 tablespoon of olive oil. Place the cloves of garlic on the tray, season with salt and pepper and roast for 15 minutes

Remove the tray from the oven and flip the fennel. Add the white beans to the tray and return the tray to the oven and roast for another 5 minutes or until the fennel starts to brown. Remove from the oven and set aside.

Meanwhile in a small bowl whisk together the remaining 2 tablespoons olive oil, lemon juice and parsley with a pinch of salt and pepper. Pour the mixture over the fennel and white beans, toss and serve warm.
More fennel recipes you will love.