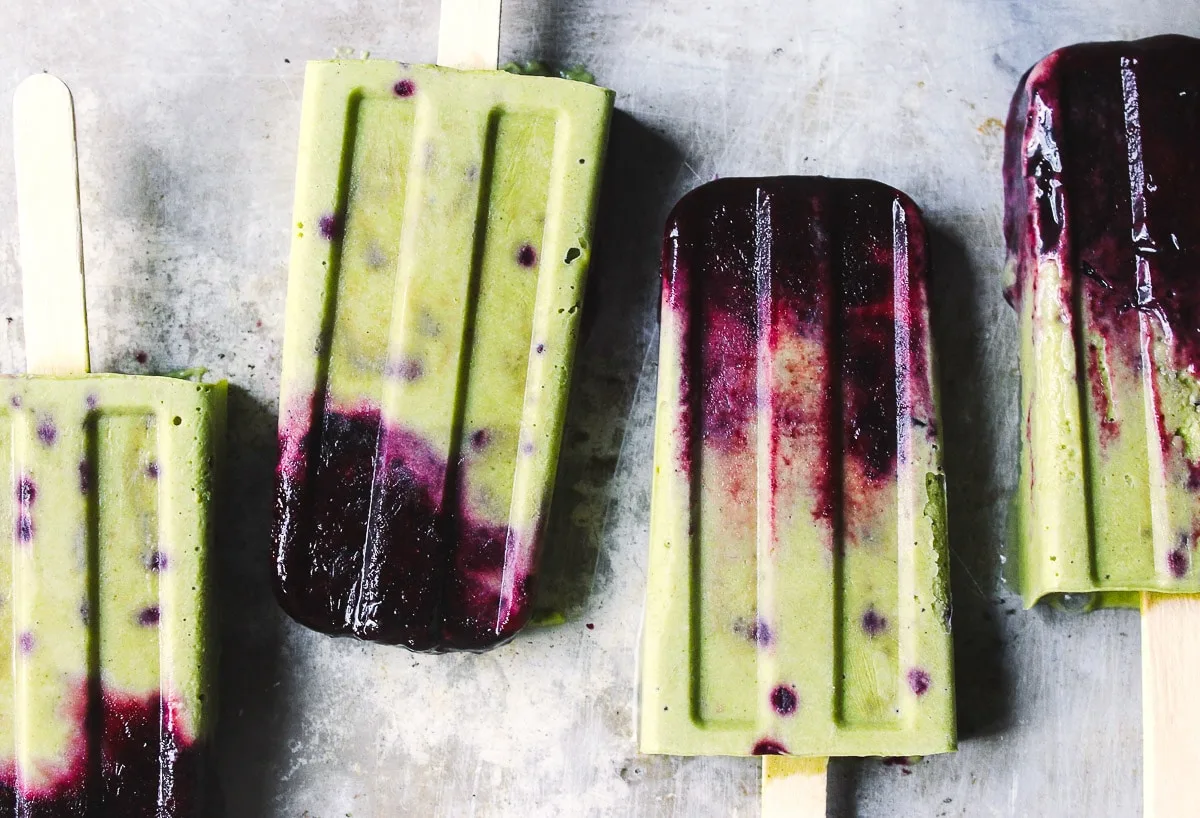 Summer is flying by. And I think making these creamy matcha popsicles infused with seasonal berries and local honey is the best way to savor it. But maybe you're asking yourself what matcha is.
Matcha is green tea leaf powder that has tremendous health benefits. Like combating free radicals, promoting weight loss and supporting your immune system. Matcha tastes like a super-concentrated version of green tea.
It's more robust, full-bodied and earthy. But it's also very pleasant and even a little bit sweet. Matcha is so versatile and it goes beyond a great matcha latte. It's great in pancakes, puddings, ice cream, matcha protein shakes and of course, in these matcha popsicles.
How to make matcha popsicles.
These matcha pops have just a handful of ingredients, but by making them in two easy steps, the flavors are really rich and layered. First, you start by choosing really ripe and delicious blueberries. The riper the better as you want a smooth and sweet flavor, not tart. Roast the berries in a little bit of honey and salt and cool.
Then you make the matcha cream portion by blending honey, coconut milk, avocado, matcha and salt. The coconut milk and avocado make a really creamy base and the honey, matcha and salt infuse all the right flavors.
Allow the matcha popsicles to freeze for at least six hours, or until they're entirely frozen. And then enjoy on a hot summer day. Or make them in the winter for a little escape and pretend it's summer out.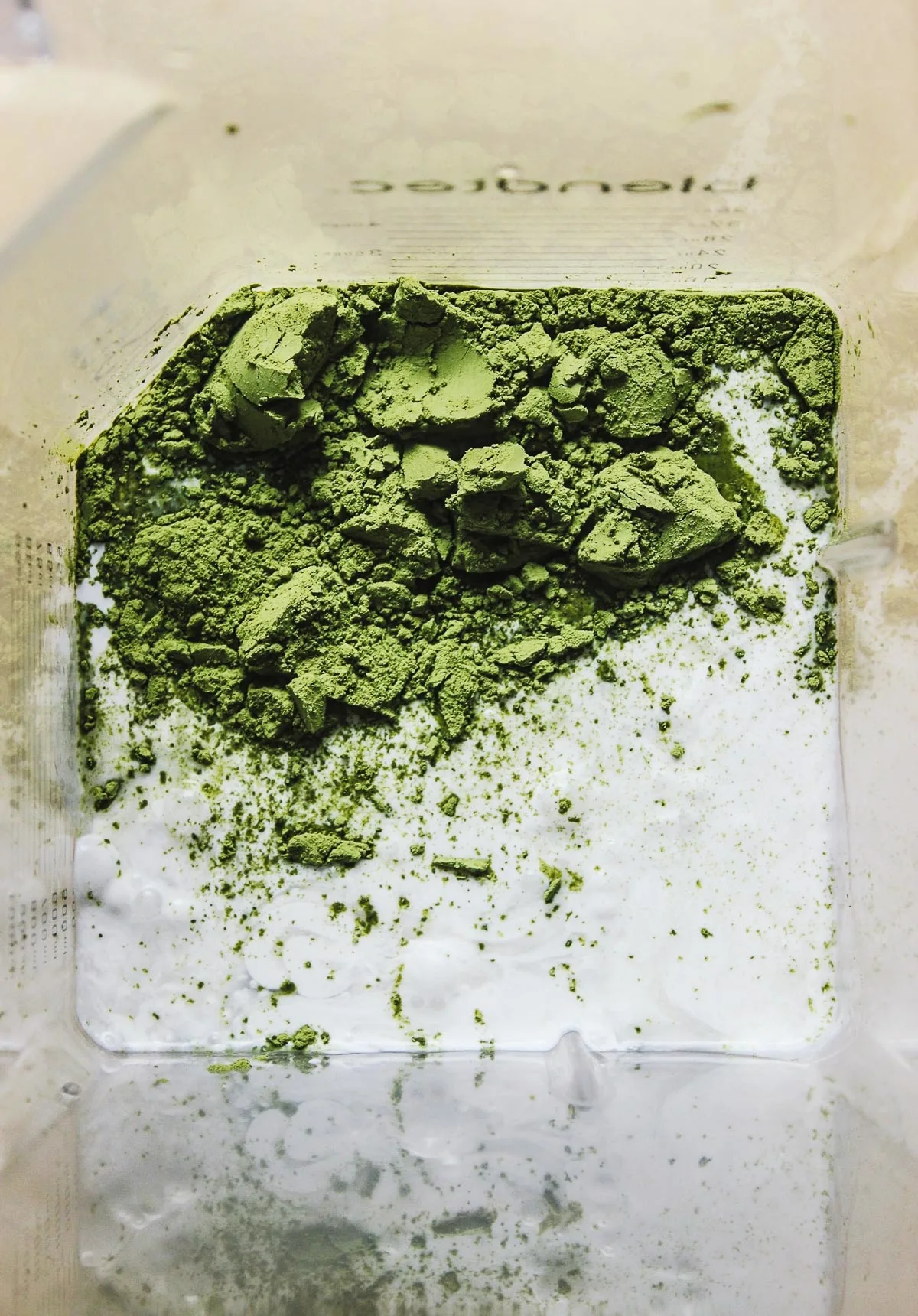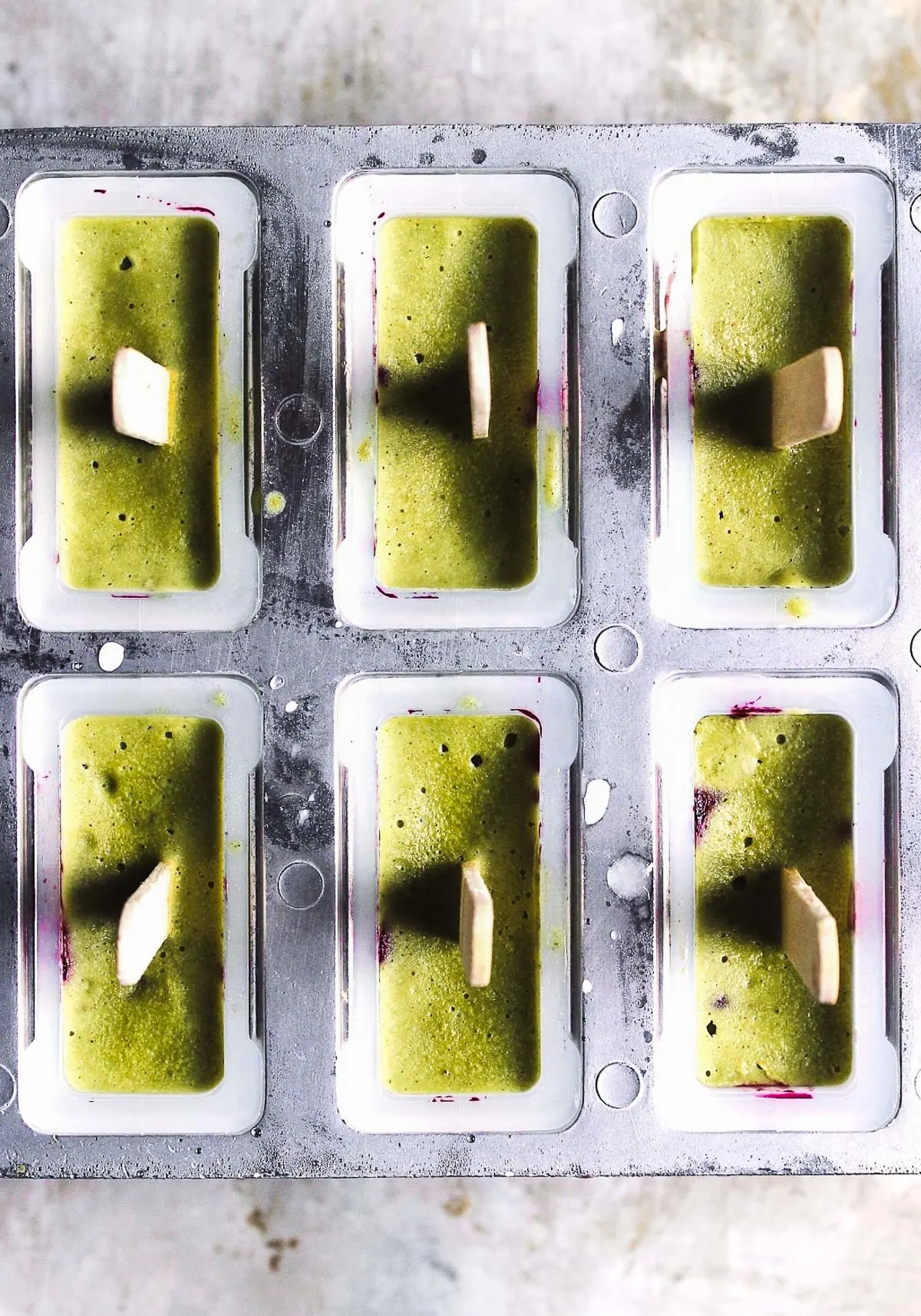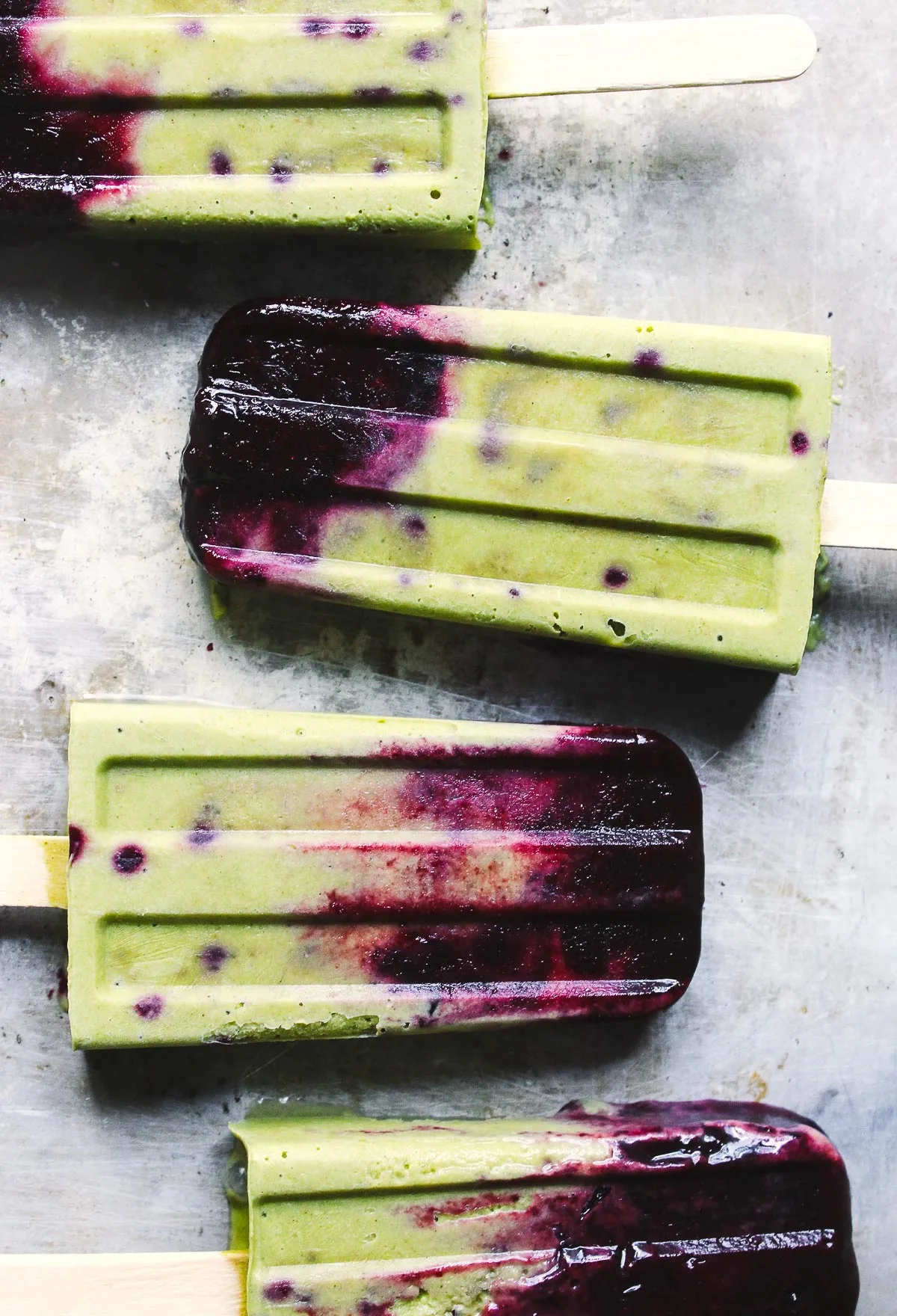 Yield: 6 - 10 popsicles (depending on your mold)
Matcha Popsicles with Blueberries and Cream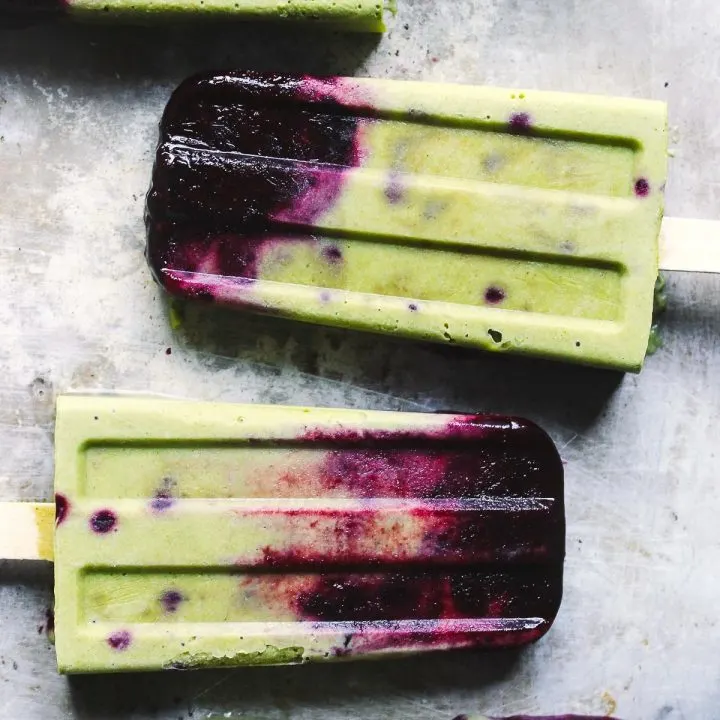 Matcha popsicles infused with fresh blueberries and honey, coconut cream, healthy fat and matcha. A fun, summery, dairy-free matcha pop treat.
Total Time
6 hours
20 minutes
Ingredients
Blueberry Ingredients
1 cup blueberries
1 tablespoon local honey
1/8 teaspoon pink Himalayan salt
Matcha Cream Ingredients
1 tablespoon local honey
1 cup full-fat coconut milk
1/2 medium ripe avocado
1 tablespoon matcha
1/8 teaspoon pink Himalayan salt
Instructions
Preheat the oven to 350 degrees, and line a sheet pan with parchment paper.
Spread the blueberries onto the sheet pan, drizzle on the honey and sprinkle on the salt. Roast for 10 minutes.
Scoop the blueberries (and roasting liquid) into a bowl and set aside to cool.
Combine the honey, coconut milk, avocado, matcha and salt in a blender and process until smooth.
Distribute the blueberries evenly into the bottom of the molds. Then pour the matcha cream over top. Cover and freeze for 6 hours or until frozen.
Recommended Products
As an Amazon Associate and member of other affiliate programs, I may earn a small percentage from qualifying purchases.