It is apple season. Which means it's applesauce season. And that means I'm making and eating a whole lot of this stovetop applesauce. I love this applesauce recipe for many reasons, but especially for its simplicity. And because it's just a few ingredients, naturally vegan and gluten-free.
It's also free of refined sugar. And very lightly sweetened with just a single tablespoon of maple syrup in the whole recipe. Because when you simmer ripe apples with ground cinnamon and pink Himalayan salt – beautiful sweet magic happens.
I developed this stovetop applesauce recipe to be like the kind I used to eat when I was a kid. I have memories of coming indoors from playing outside on the weekends and my dad making this style of applesauce as a treat.
Lightly sweetened, chunky but still silky, extra cinnamon-y and a little salty. If you have thirty minutes a few pounds of apples, making applesauce on your stovetop at home is so worth it.
How to make stovetop applesauce.
This stove applesauce is so easy to make. And it's a great recipe to get your kids in the kitchen with you after you've gone to the apple orchard. Or grocery store, let's be honest you can't do it all, all the time.
First you peel, core and dice the apples. And then you simmer the apples on the stovetop with a little lemon juice, water, cinnamon, maple syrup and salt. Lastly you mash the cooked apples. You can do this with a hand masher or in a food processor. I prefer a hand masher for a chunky texture. But you could easily process this to a super smooth texture if that's preferred.
But keep in mind the most important ingredient of this recipe is the salt. Most applesauce recipe do not call for salt. But salt balances the sweetness and rounds out all the notes so it sits perfectly on your tastebuds. So you can add more or less cinnamon but whatever you do – do not skip the salt.
Feel free to use whatever apple variety you prefer. But keep in mind, the sweeter the apple, the sweeter the sauce. Serve this stovetop applesauce alone or with a little granola sprinkled over top. Or eat it over oats, ice cream, yogurt or even cake.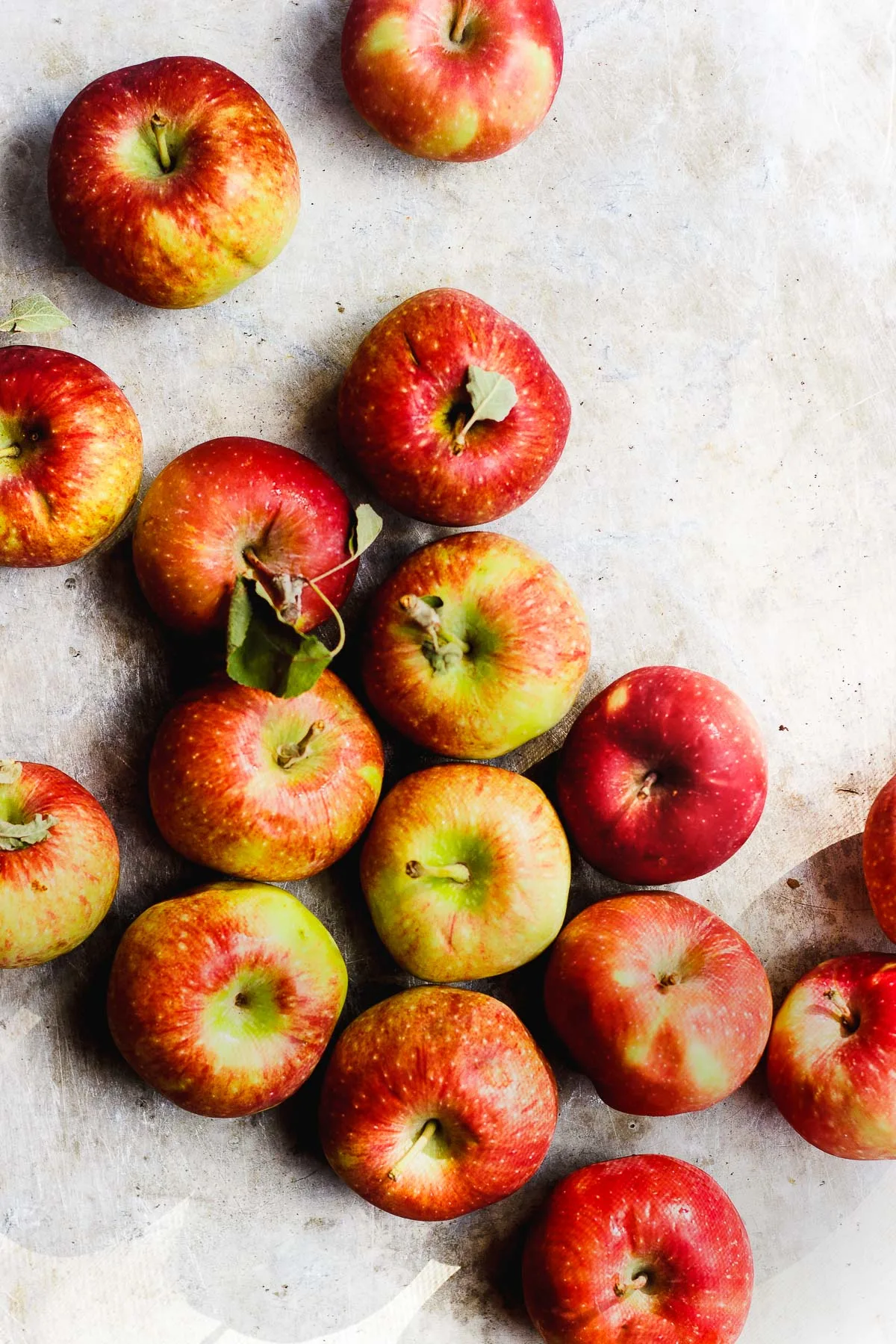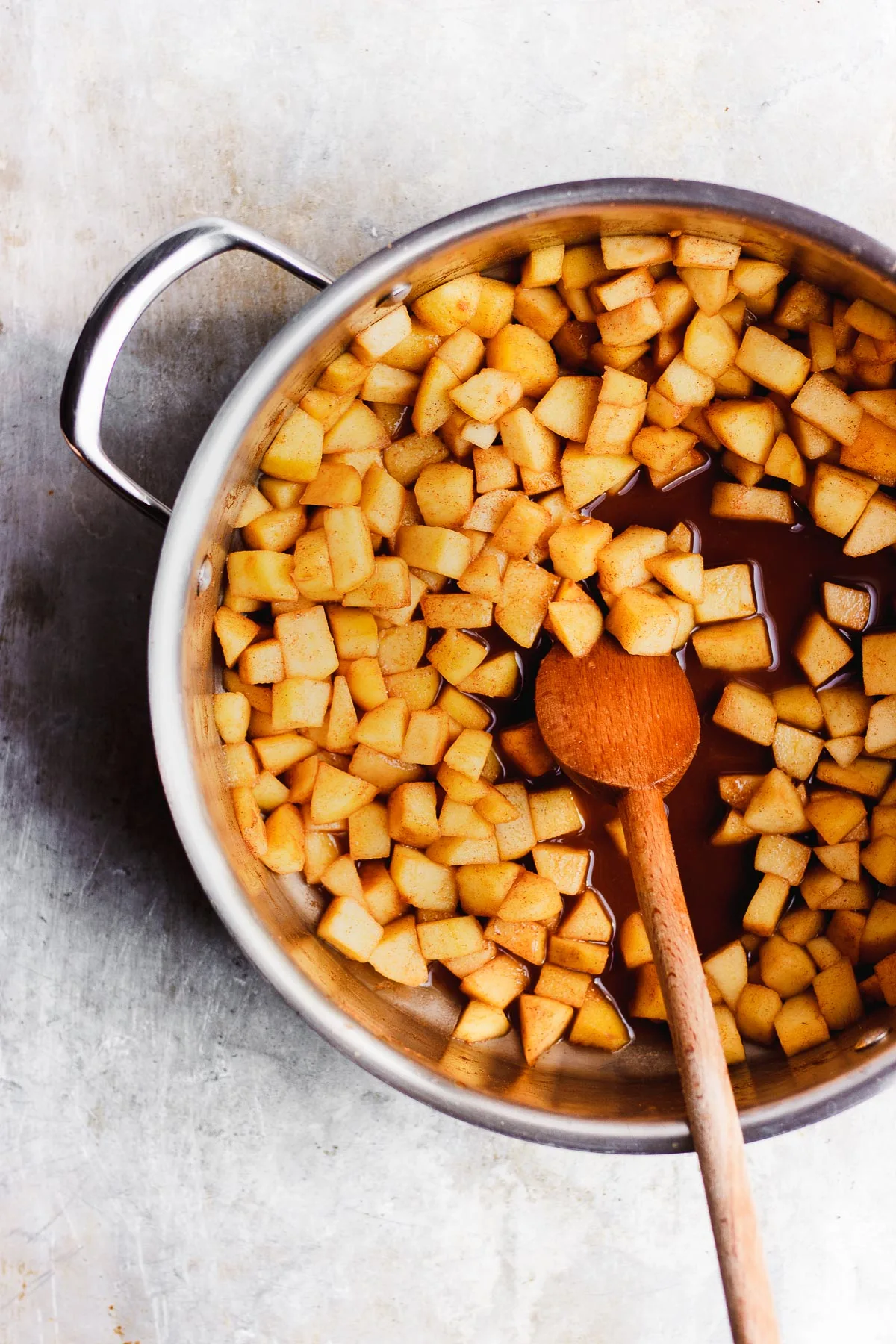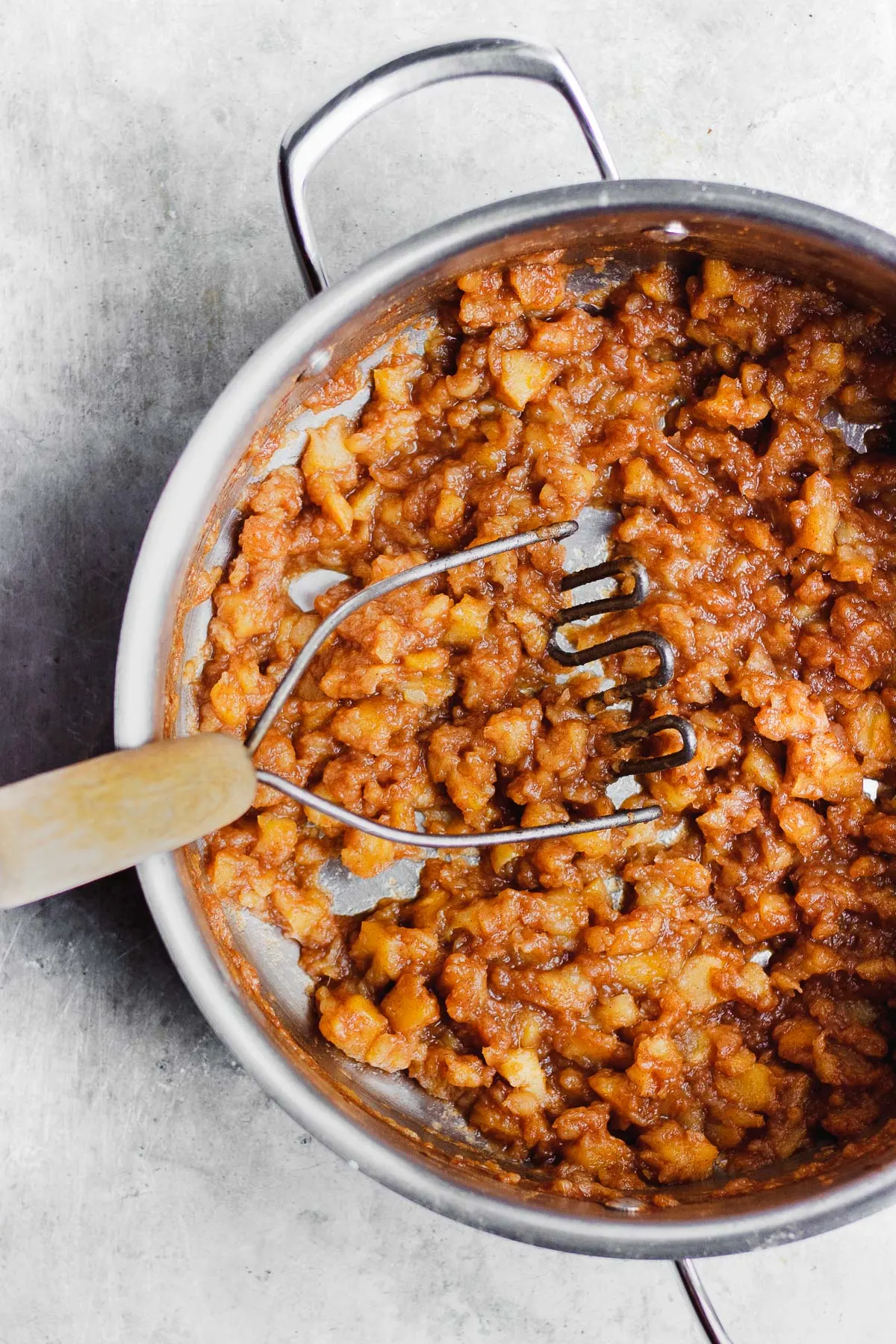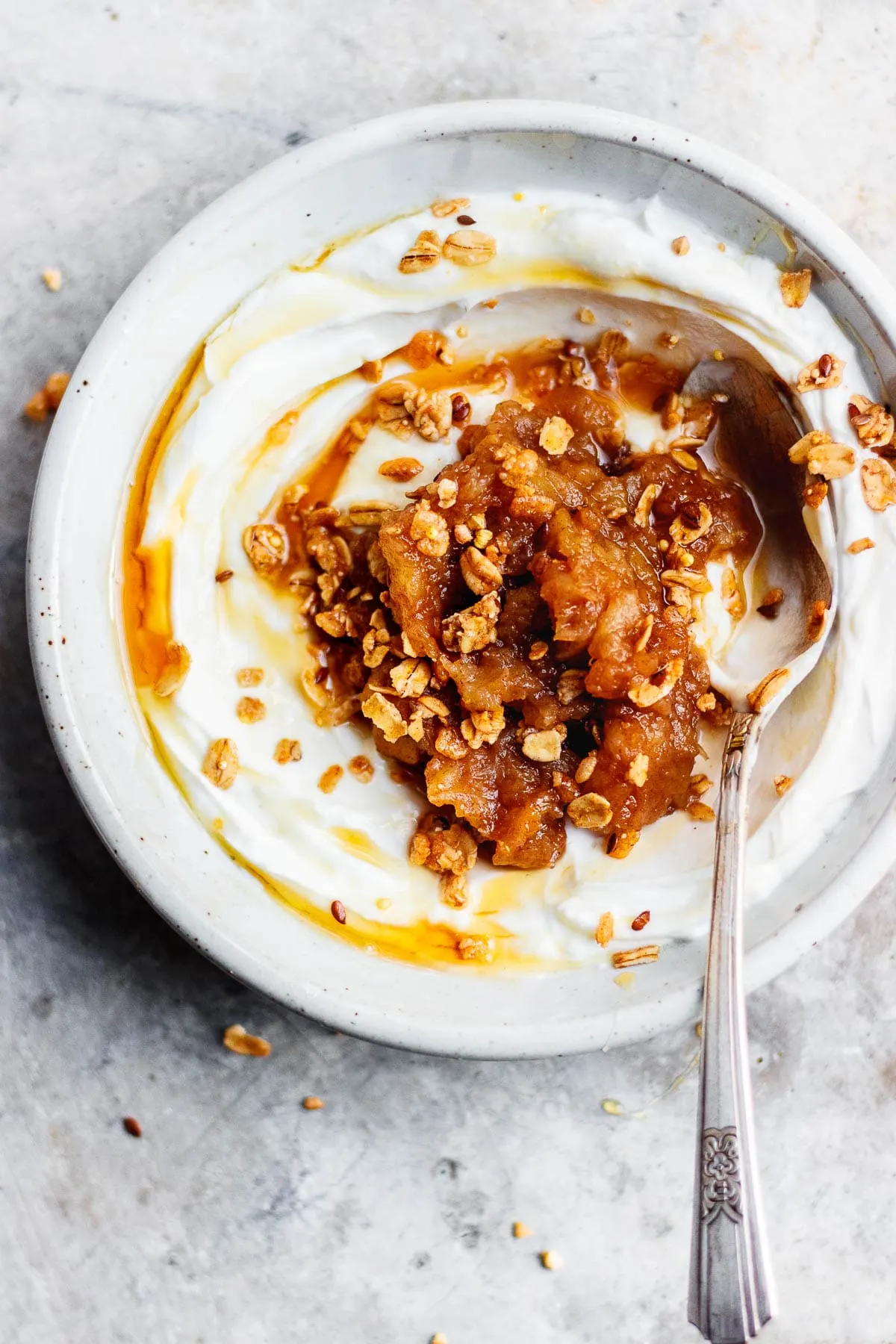 Yield: 2 cups
Stovetop Applesauce with Maple and Cinnamon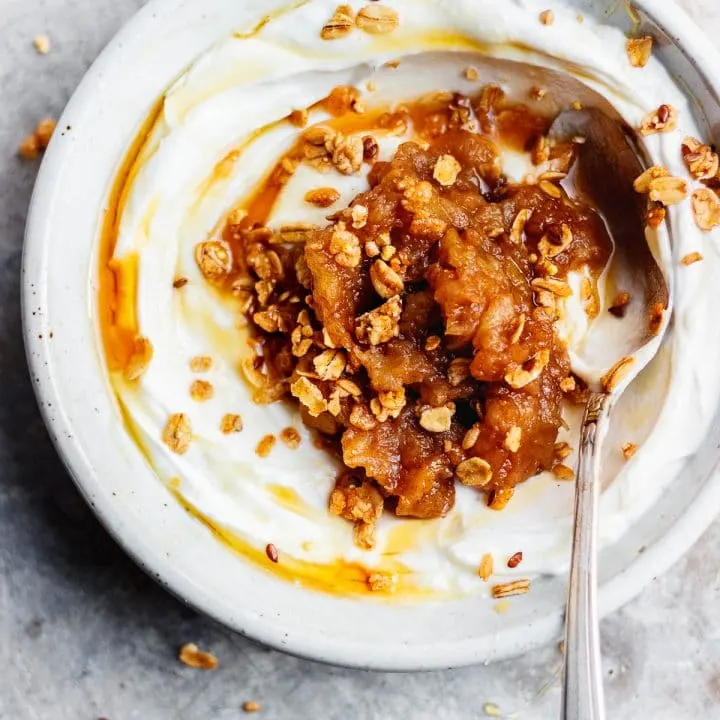 A stovetop applesauce that's lightly sweetened with maple and cinnamon. A quick applesauce recipe that's vegan, gluten-free and ready in thirty minutes.
Ingredients
3 pounds apples (any variety)
3 tablespoons lemon juice
1/3 cup filtered water
2 teaspoons ground cinnamon
1 tablespoon maple syrup
1/8 teaspoon pink Himalayan salt (or fine sea salt)
Instructions
Peel, core and dice the apples into 1/2-inch pieces.
Place the diced apples, lemon juice, water, cinnamon, maple syrup and salt in a medium sauce pot over low-medium heat and bring it to a gentle simmer.
Cover, reduce the heat to low and cook for 25 minutes while checking and stirring occasionally during this time. If the apples appear too dry, try adding more water or lowering the heat further.
Remove from the heat. Mash in the pot using a hand masher for a chunky texture. Or puree in a food processor for a smooth texture.
Taste and add more maple syrup or salt if desired.
Serve warm or cold.
Recommended Products
As an Amazon Associate and member of other affiliate programs, I may earn a small percentage from qualifying purchases.