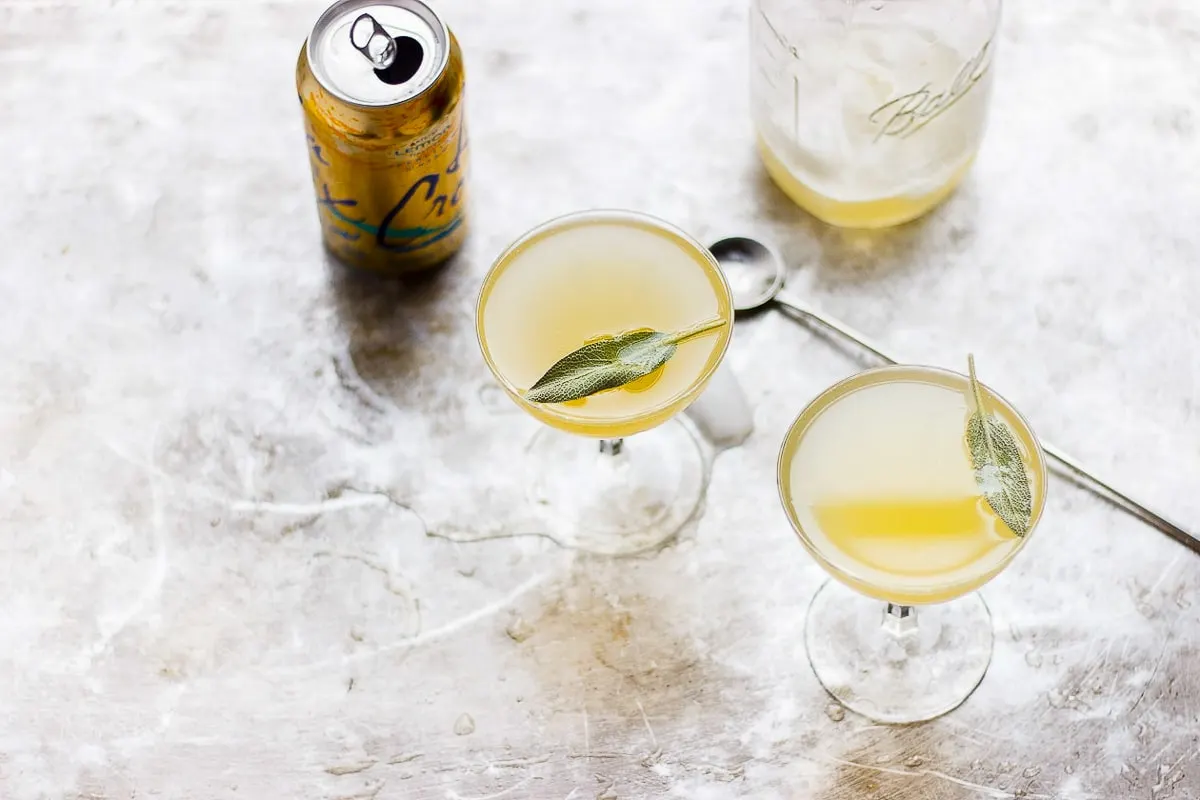 This pineapple shrub infused with sage and lightly sweetened with honey is my new favorite shrub. And when you top it with sparkling water it's effervescent and refreshing. It's the perfect summer cocktail with a little gin or vodka. And absolutely delicious as is on its own as a mocktail.
The post is in partnership with LaCroix. You know, la-croy. As in it rhymes with enjoy. I'm proud to partner with LaCroix because they're doing things right and they're making this pineapple shrub taste extra fine.
Their products are naturally gluten-free, vegan and kosher. And their facilities are entirely free of meat, dairy, wheat and nuts. Which means the products are safe to consume for a lot of folks, including me.
LaCroix's sparkling waters are naturally sourced from water sources in the United States and treated using a triple-filtration system. They're free of sugars, calories, sodium and artificial ingredients. And they do not contain any genetically modified organisms, and therefore a non-GMO product.
How to make a pineapple shrub.
This shrub is ever so sweet and infused with herbal notes of sage. This strawberry shrub with chamomile is a similar flavor profile you might also enjoy. And this fermented pineapple drink is another fun option you should explore. If you've never made a shrub before you'll find they're incredibly easy. There are several methods that you can use, but this pineapple shrub recipes used a cooked method.
Shrubs are light syrups made out of fruit and preserved with vinegar. They're an old school mixologist favorite who've made a strong comeback in the last several years as a cocktail ingredient as well as a mocktail option.
They're complex, yet very simple. First you simmer the fruit with water. Then you sweeten it with honey (or your favorite preferred sweetener). And then you strain and add apple cider vinegar. Cool, and serve responsibly.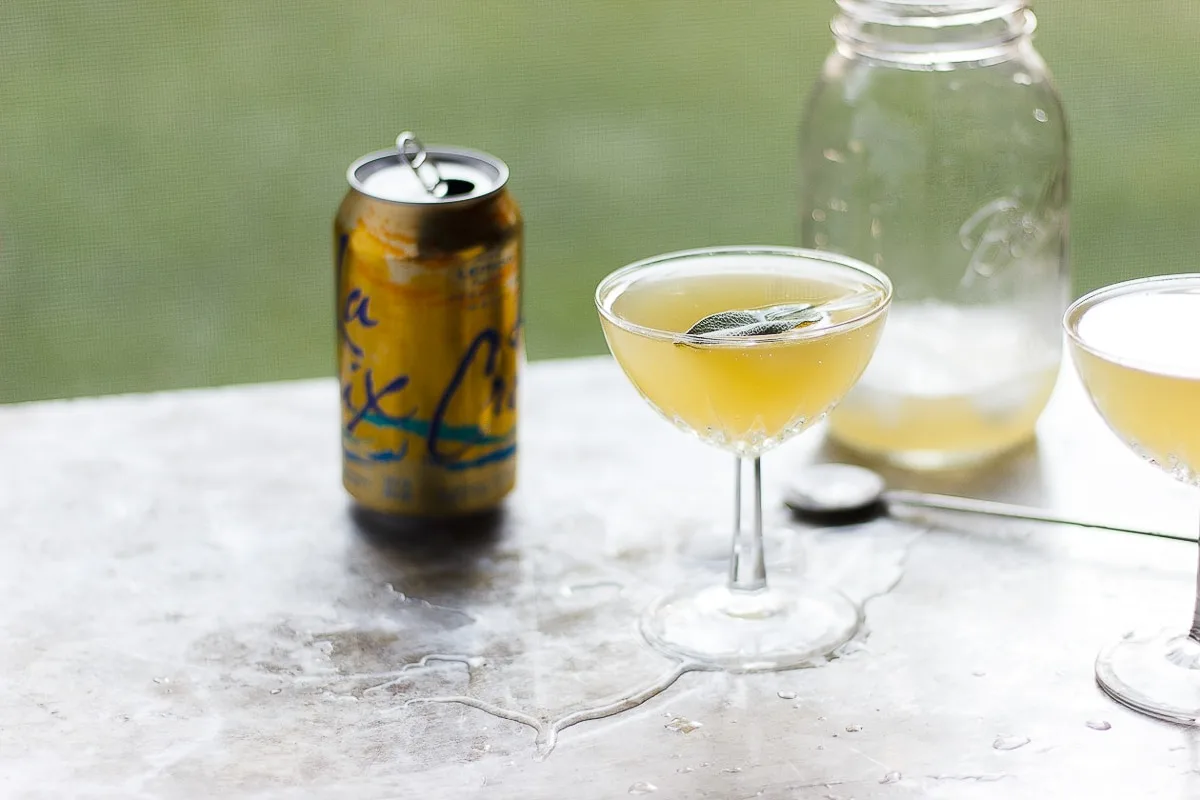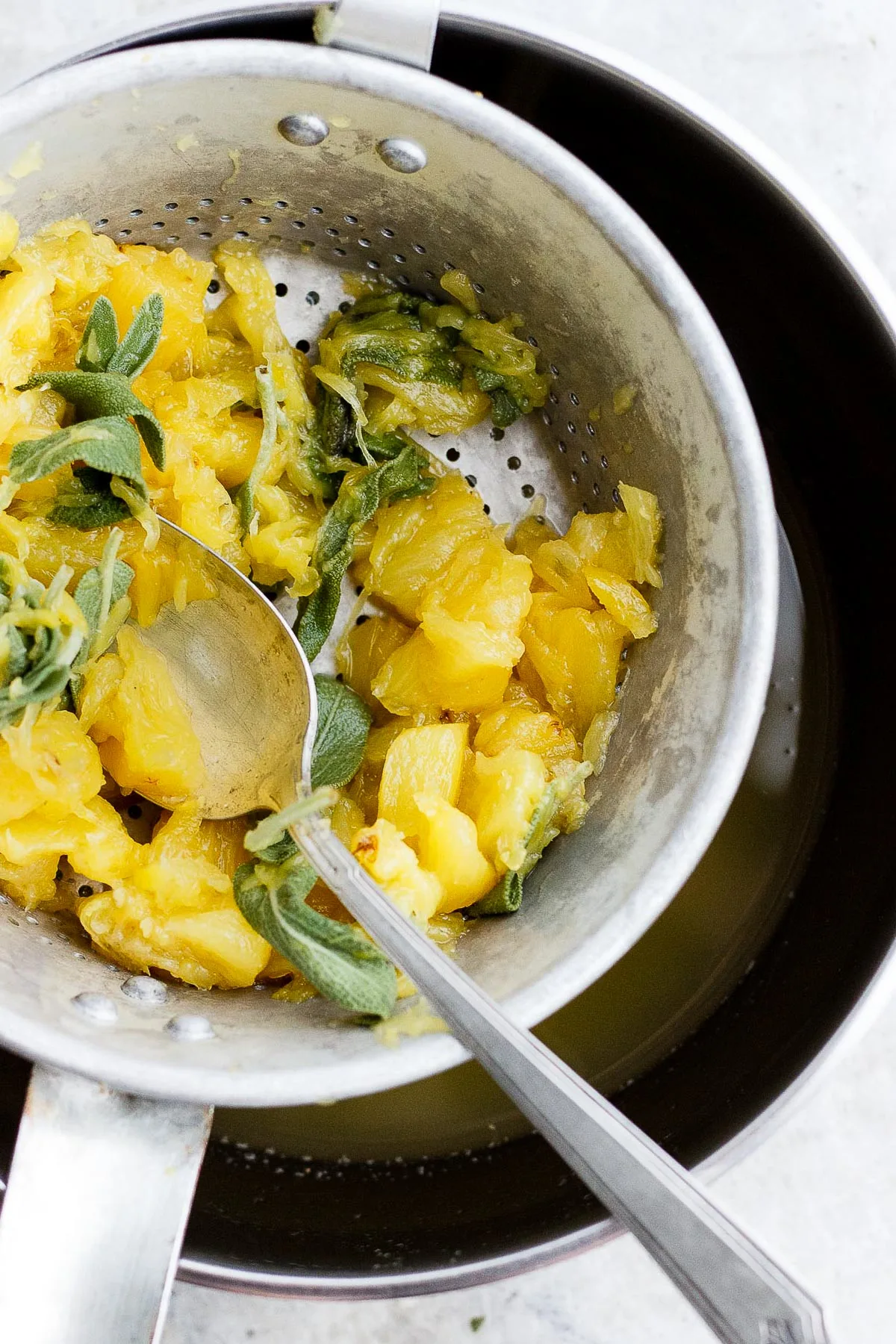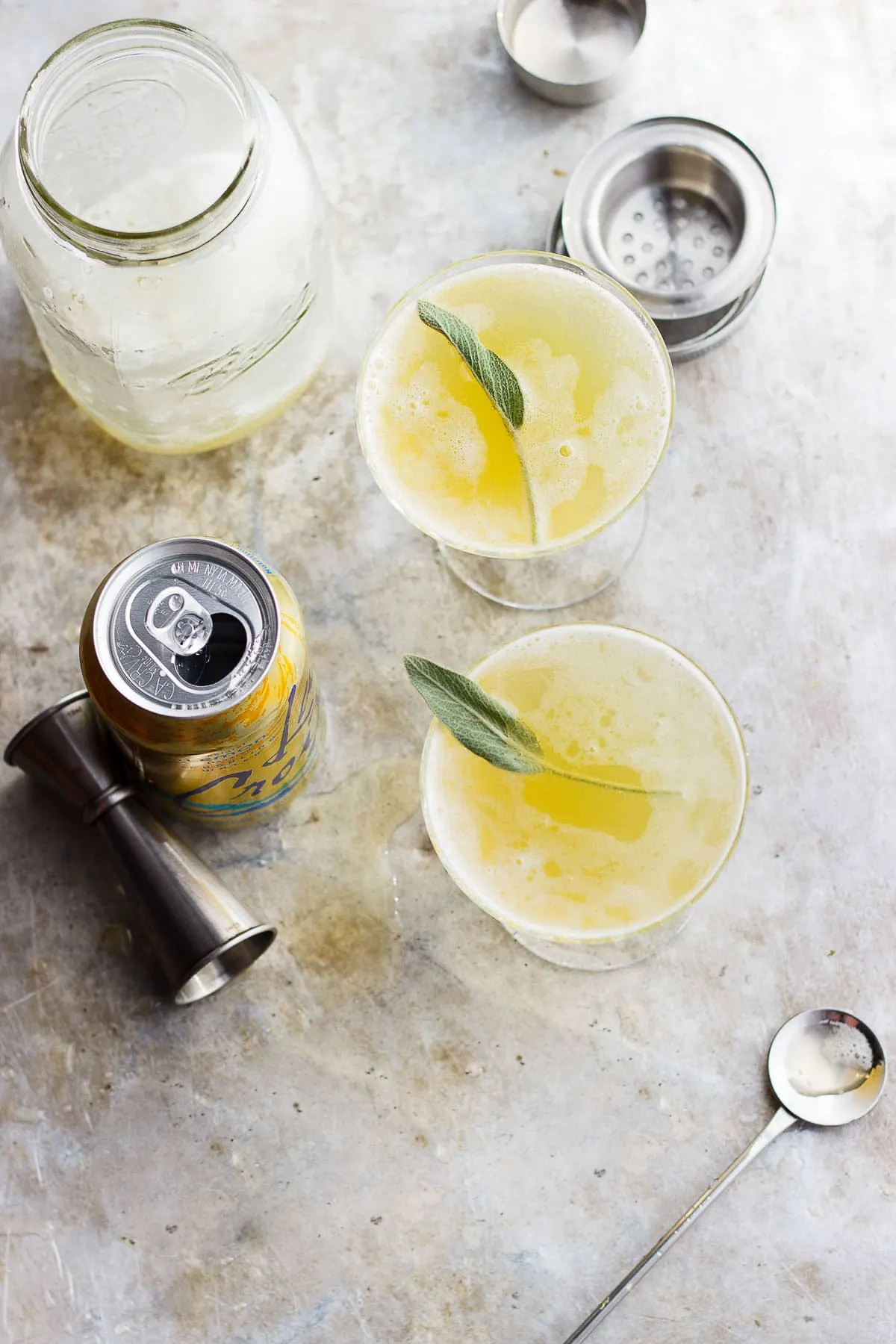 Yield: 1 1/2 cups
Pineapple Shrub with Sage and Honey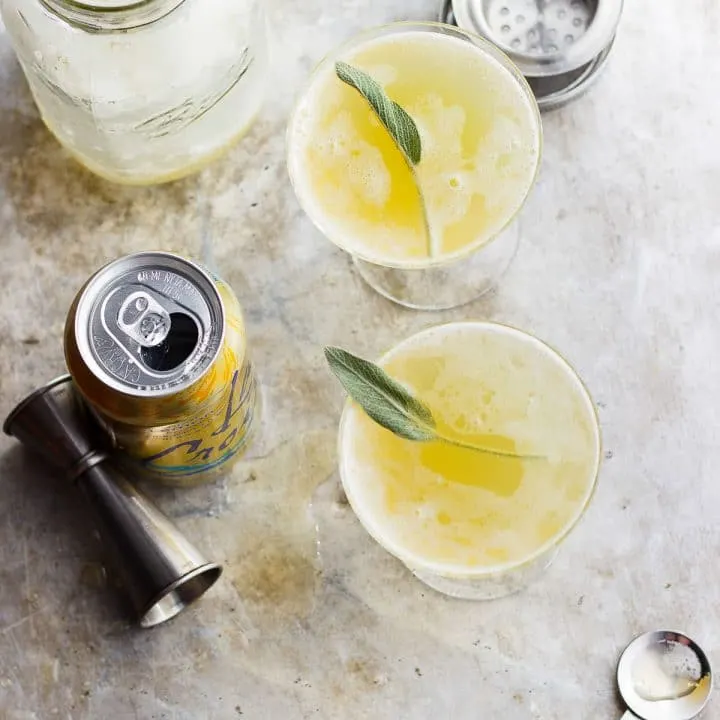 A honey sweetened pineapple shrub infused with sage. An unexpected combination that is bright and bold. A naturally refined-sugar free cocktail or mocktail.

Prep Time 5 minutes

Cook Time 20 minutes

Total Time 25 minutes
Ingredients
Shrub Ingredients
1 cup filtered water
2 cups pineapple, diced
15 sage leaves
1/2 cup local honey
1/4 teaspoon fine sea salt
1 cup apple cider vinegar
Cocktail Ingredients
sparkling water (lemon or plain)
1 ounce vodka or gin (optional)
Instructions
Bring the water and pineapple to a boil in a sauce pan. Immediately reduce the heat and simmer for 15 minutes.
Remove the pan from the heat, add in the sage leaves and muddle. Allow the mixture to rest for 5 minutes. Then add in the honey and salt, and stir to dissolve.
Strain the mixture while reserving the liquid and discarding the pineapple and sage pulp.
Then add in the apple cider vinegar and stir to combine.
Cool completely before use.
To make a mocktail combine 2 ounces pineapple shrub over ice and top with sparkling water. To make it a cocktail add 1 ounce gin or vodka and enjoy responsibly.
Notes
Any leftover pineapple shrub will keep for up to a week in an airtight container stored in the refrigerator.
Recommended Products
As an Amazon Associate and member of other affiliate programs, I may earn a small percentage from qualifying purchases.

[hr]
This post is in partnership with LaCroix Water; all opinions are my own.