Not that you would want to, but it's hard to escape fresh sweet corn in the summer. Especially if you're living in the Midwest. I've been making fresh corn polenta all summer long with my abundance. It's very easy to make, and it tastes quite different than traditional polenta made from ground corn. Actually in my opinion, it tastes way better.
It's creamy and rich, and a little bit goes a long way. It's simple, versatile, sweet and pairs really well with super savory foods. Serving it alongside a deeply braised veg, sharp cheese, poached eggs, and/or meat and fish is ideal.
How to make polenta from fresh corn.
Fresh corn polenta is made in four super easy steps. First you shuck the corn and discard the husks. Next you cut the corn kernels off with a very sharp knife. Then you milk the cobs. This sounds weird, but it's an imperative step to make sure you get all the corn goodness off the cob. To milk the corn, simply take the back of your knife and run it up and down.
Then you gently and quickly simmer the corn in a small amount of salted water. Process that cooked corn and then simmer it with some aromatics and butter and serve. I like to eat this fresh corn polenta on its own. Or with other savory foods for breakfast, lunch or dinner. Here's another summer polenta recipe (made with ground corn) that I also can't get enough of.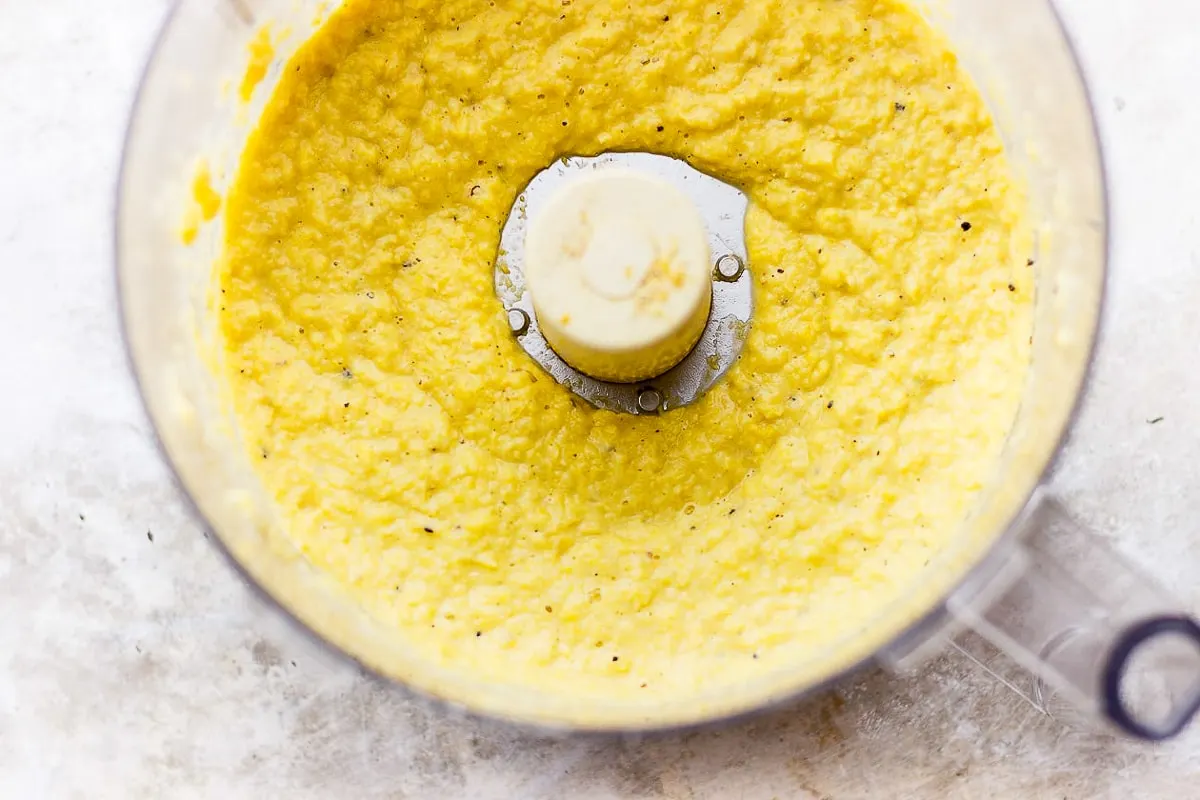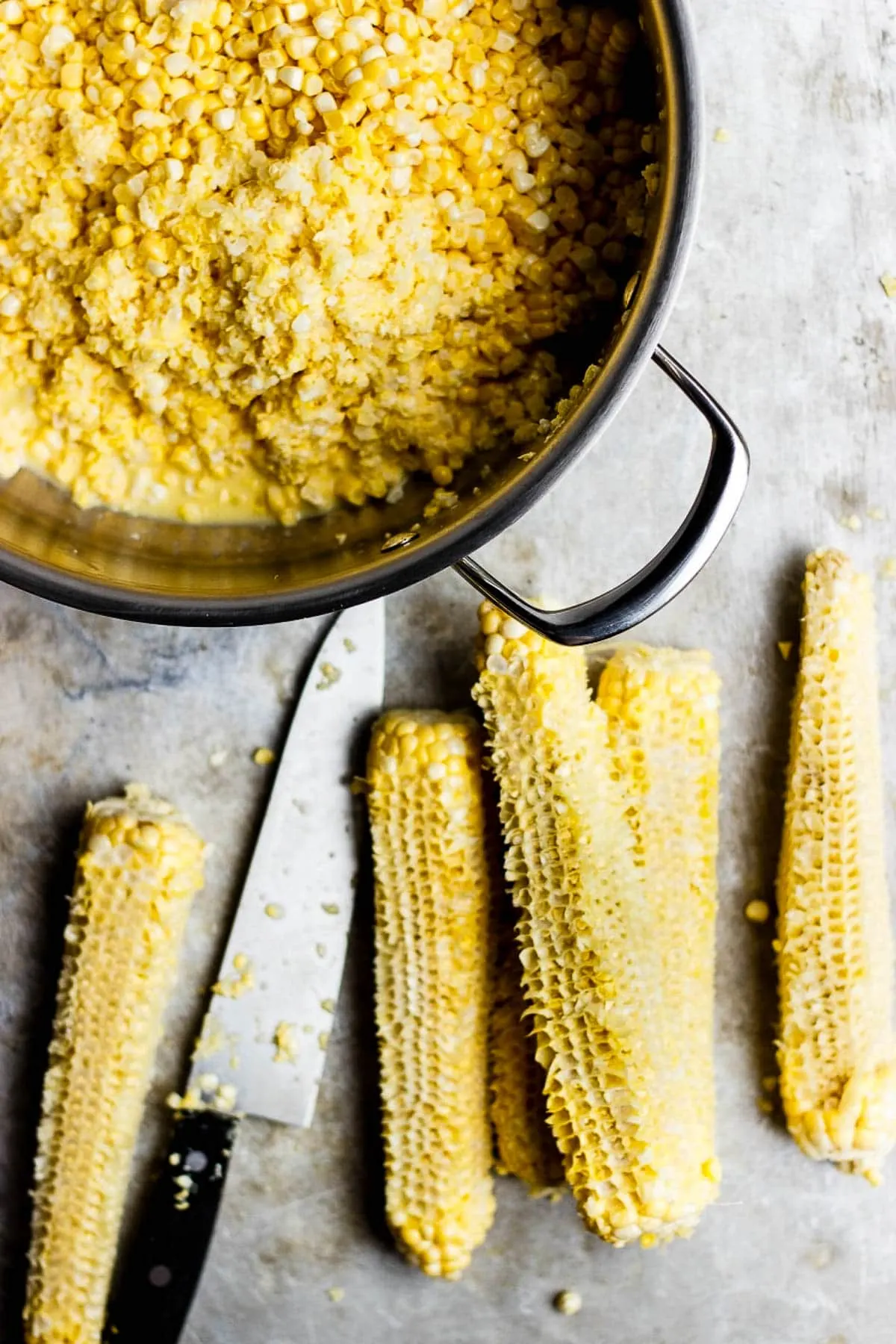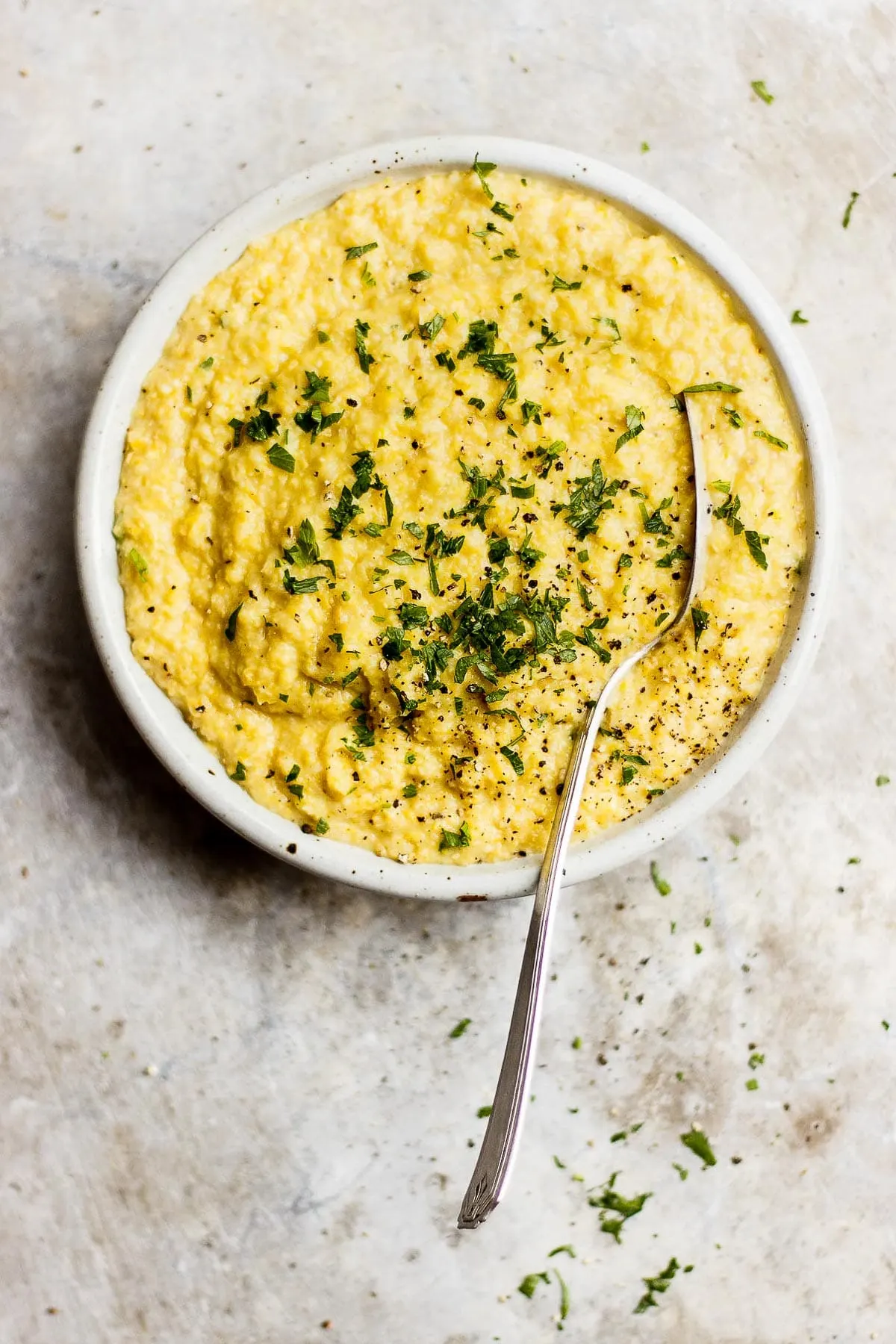 Yield: 4 cups
Easy Fresh Corn Polenta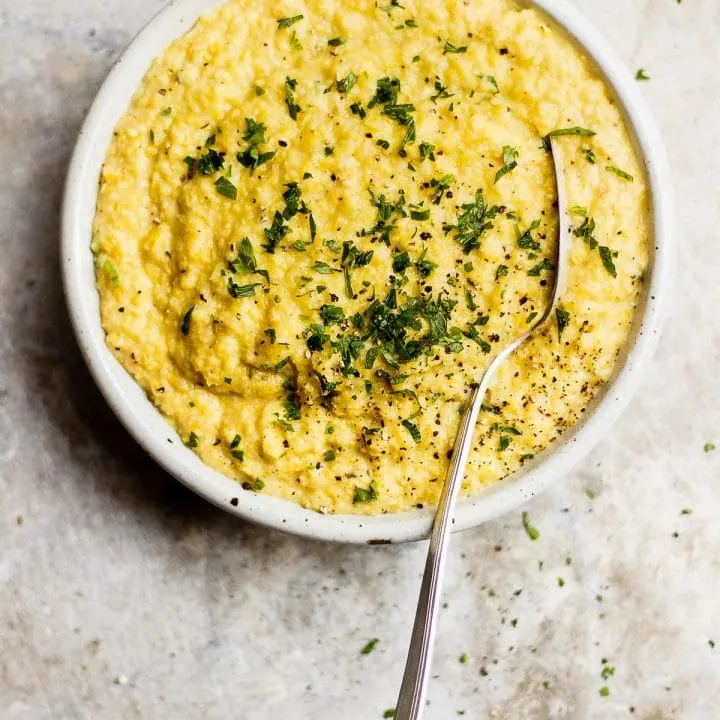 Fresh corn polenta is so easy and fast to make. It's naturally sweet, vegan, gluten-free, soy-free and is ready in under twenty minutes.
Ingredients
8 medium ears sweet corn
1 teaspoon fine sea salt (divided)
1/4 teaspoon black pepper
2 tablespoons vegan or dairy butter
1 teaspoon fresh parsley (more to garnish)
Instructions
Shuck the corn and slice the kernels off the cob into a large sauce pot.
Milk each cob by sliding the back of your knife up and down to remove any remaining juice and corn (do not skip - this step is crucial). Then discard the cobs.
Add just enough water to the pot to cover the kernels. Add 1/2 teaspoon salt, stir and cover. Place over high heat until a gentle boil starts. Reduce the heat to low, keep covered and simmer for 8 minutes.
Strain the corn, discard the water and set the pot to the side.
Add the corn and pepper to a food processor and process until almost smooth (or your desired texture).
Return the corn to the pot and add in the remaining salt, butter and parsley. Cook over low heat, while constantly stirring for 3 minutes. Taste and season with more salt if desired.
Serve warm with more parsley and pepper to garnish.
Recommended Products
As an Amazon Associate and member of other affiliate programs, I may earn a small percentage from qualifying purchases.