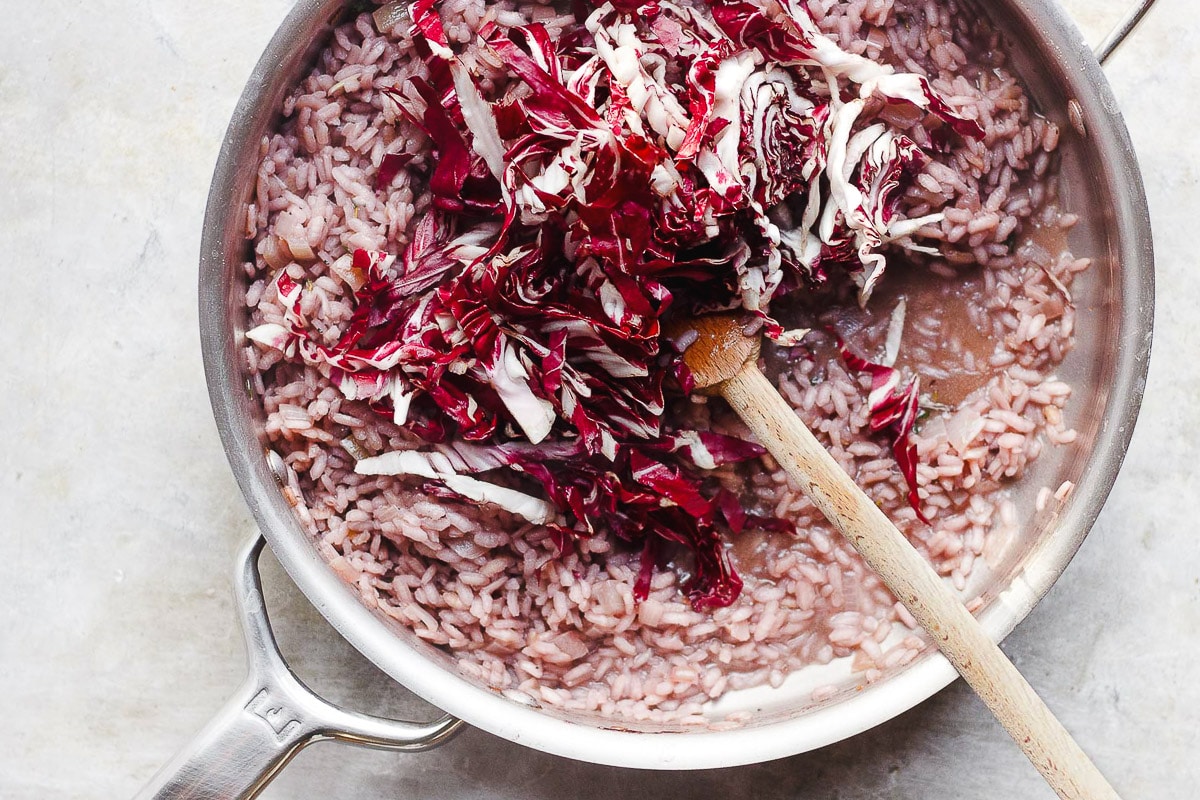 Make more of this vegan risotto. Travel less, and garden more. Scribbles from my notebook. These are my goals for 2017. Last year I spent as much time traveling as I stayed home. It was exhilarating and exciting. And it was also taxing and exhausting.
I am acutely aware of how fortunate I am. To be healthy while having the flexibility to leave everything behind at the drop of a dime. I am so grateful, but I am also tired. So now I rest a little bit. I am going on my third year in the Midwest. I have a beautiful backyard with a garden and I envision more time back there. More loving on my plants, and more nesting. More just staying put.
I just returned home from my last trip to Bologna. If you're a regular reader of my blog you know my mother-in-law lives there, and we travel there as often as we can to see her. We spend our days walking around the city. Taking in its ancient romance while drinking cappuccino and red wine, and eating plenty of meals at home with our family. This last trip we visited the nearby town of Ferrara. The photos of the cars in the street and the radicchio at the market are from our day trip there.
My zia made a super simple radicchio risotto for one of our meals. It wasn't a vegan risotto, that is my spin on it. But it did taste exactly the same. I was nervous about how I'd enjoy it. I love risotto. But I don't totally love radicchio. Because it can be pretty bitter. Radicchio is super abundant this time of year in Italy and the markets are flooded with it. There are dozens of varieties of radicchio. And it comes in every shade of deep purple, bright fuchsia and pale pink, and every shape from round, oblong and curly.
The magic of this creamy vegan risotto.
Is all in the cashew cream. This dish uses raw cashews in place of cream and cheese, and I promise you won't miss the dairy. Arborio rice, the rice we use to make risotto, is naturally gluten-free and cooks down in its own starch for another layer of creaminess.
In this vegan risotto, the radicchio becomes less bitter as it cooks. The red wine, fat from the cashew cream and salt round out the sharpness. And it mellows out the bitter. This very classic Italian dish is best eaten in wintertime with a glass of red wine. A simple, honest, humble, no frills meal. And it might even turn you into a radicchio lover.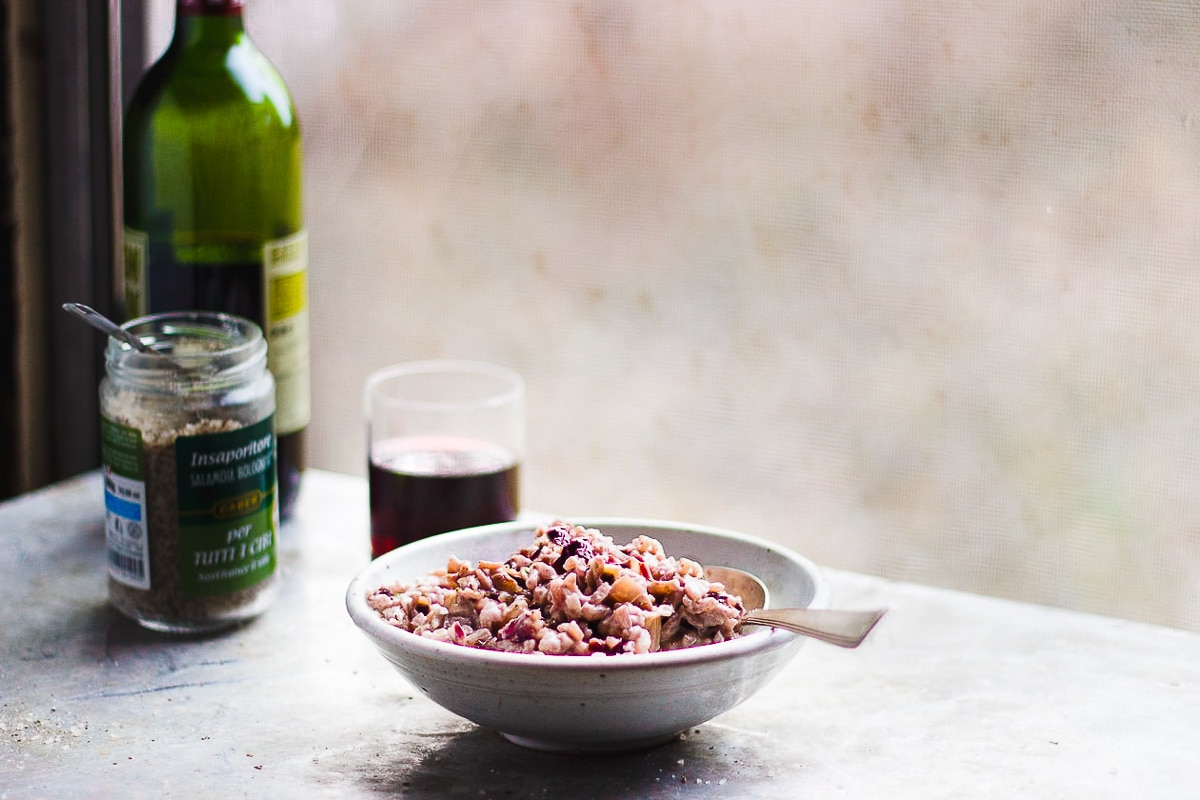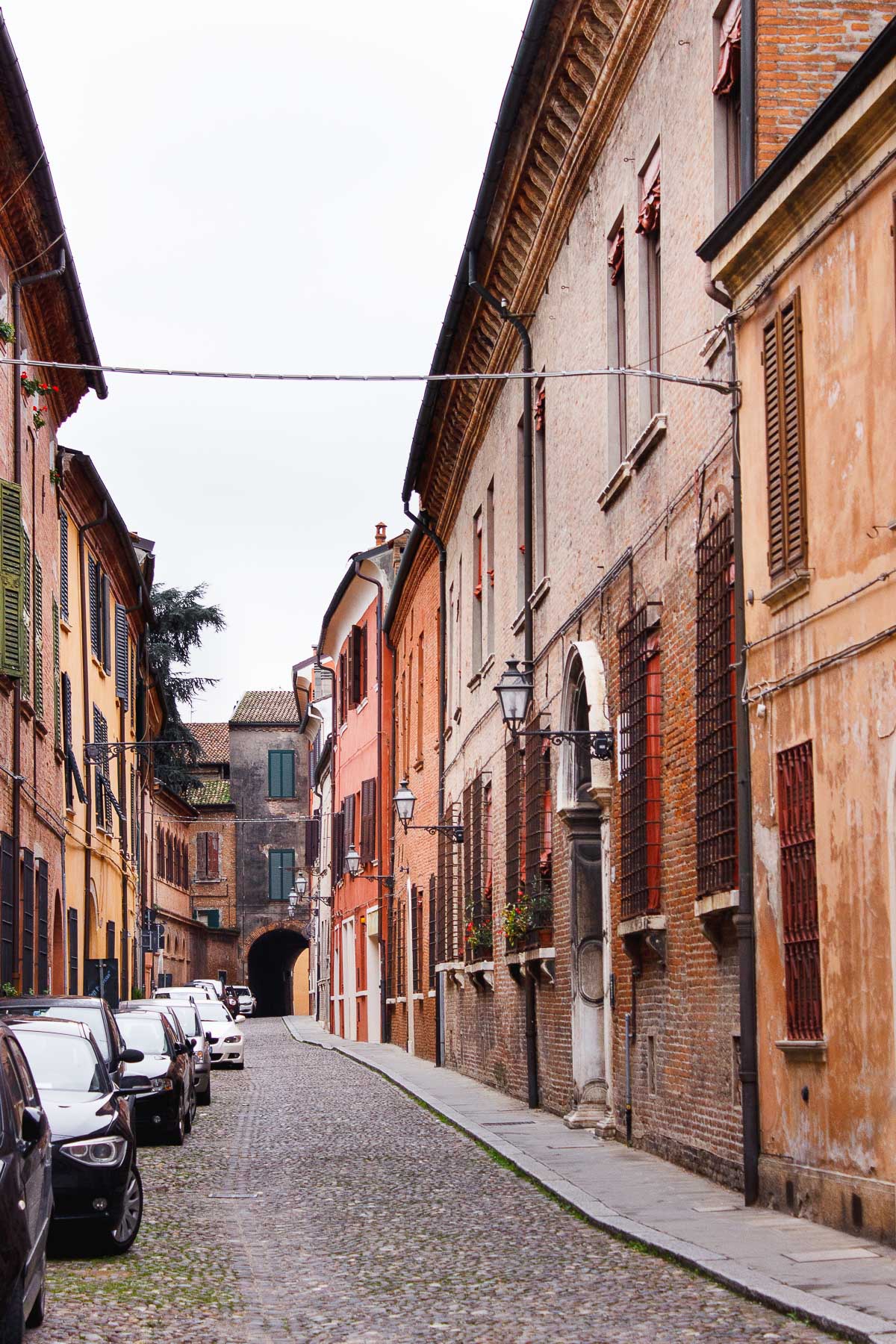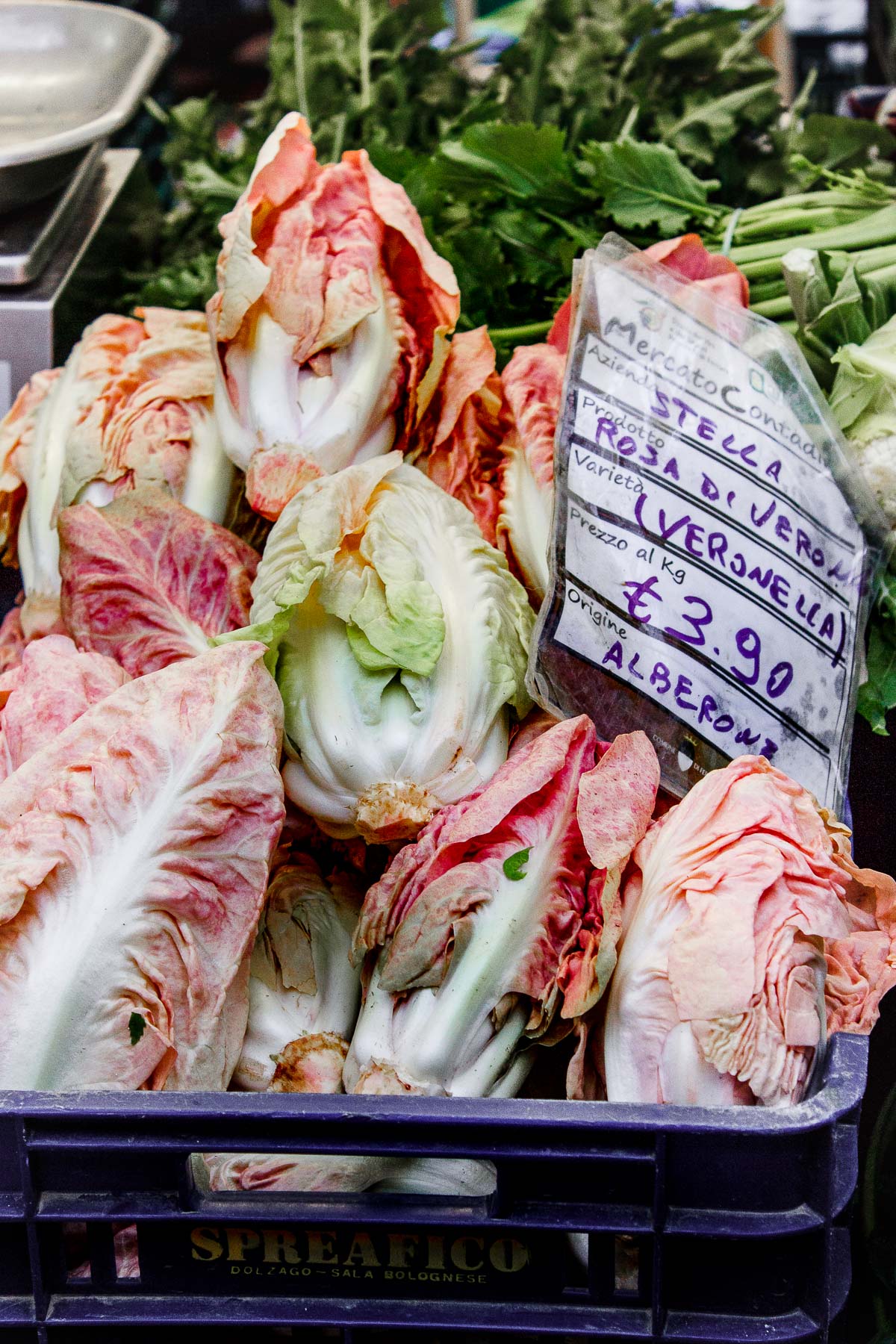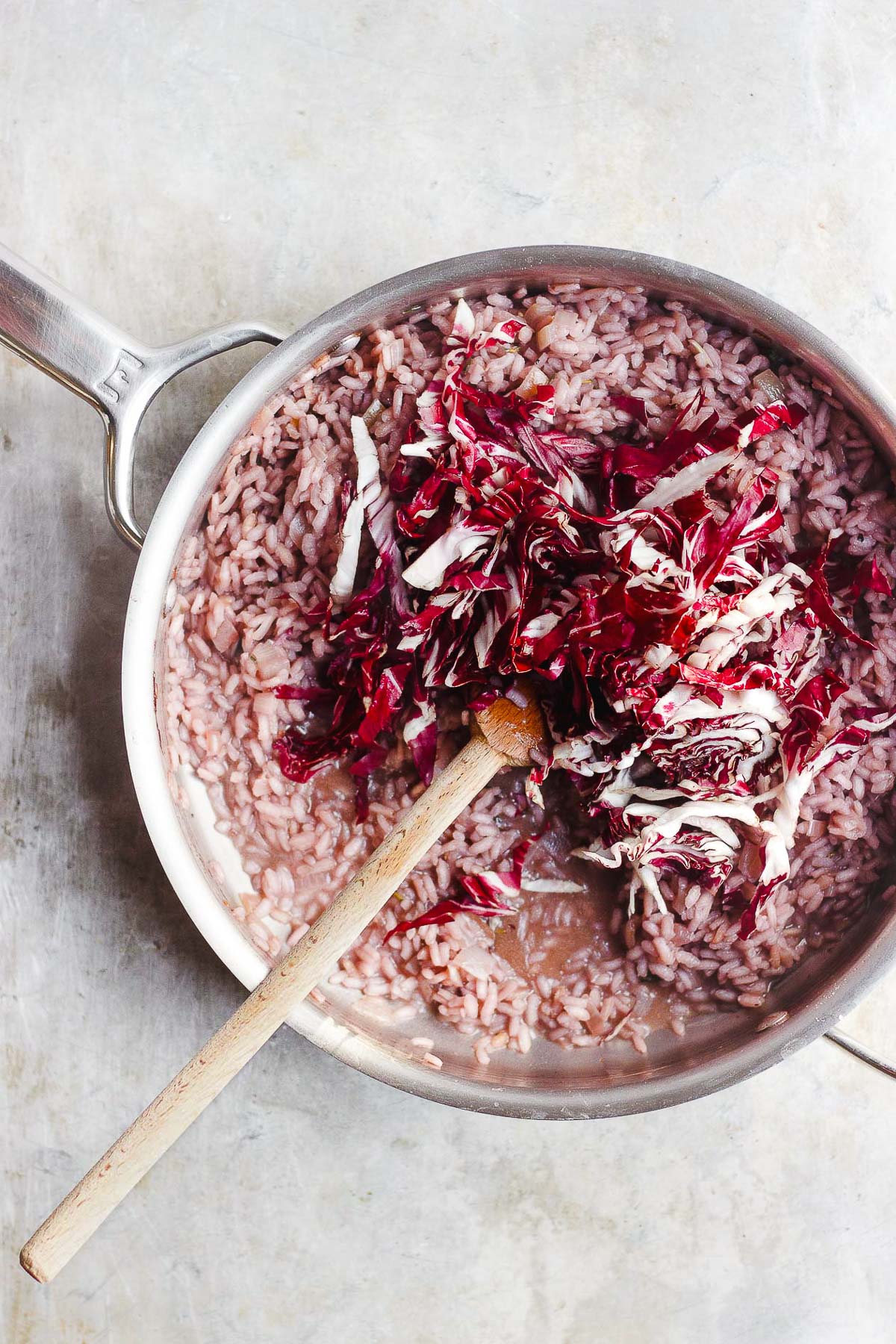 Creamy Risotto with Radicchio and Red Wine
Ingredients
5

cups

low-sodium vegetable broth

1

medium yellow onion, diced small

3

cloves

garlic, minced

1 1/2

cups

arborio rice

1

cup

dry red wine

1

teaspoon

fresh thyme leaves

1 1/2

teaspoons

sea salt

1/2

teaspoon

black pepper

2

cups

radicchio, shredded

1/2

cup

raw cashews

1

cup

unsweetened plant-based milk
Instructions
Pour the broth in a small pot. Cover it with a lid and keep to the side over a low flame until you are ready to ladle it in.

In a large saute pan heat the oil over low heat. Add in the onions and sweat for 5 minutes. Next add in the rice and sauté for 3 minutes.

Turn the heat up to medium-high and add in the red wine, thyme, salt and pepper. Cook while stirring occasionally until all of the red wine has been absorbed.

Reduce the heat to medium-low and begin to ladle in the broth. Slowly letting the rice absorb the broth before adding in the next ladle. After about two ladles add in the radicchio. Repeat this process until the rice is ready, it shouldn't be tender and not too soft with a nice bite. This process will take about 20 minutes.

Meanwhile in a blender combine the cashews, milk and a pinch of salt, and process until totally smooth.

When the rice is done cooking with the broth, add in the cashew cream and stir to combine. Taste and season with more salt and pepper if desired. Add more broth to loosen, if desired. Serve warm.
More vegan recipes you will love.