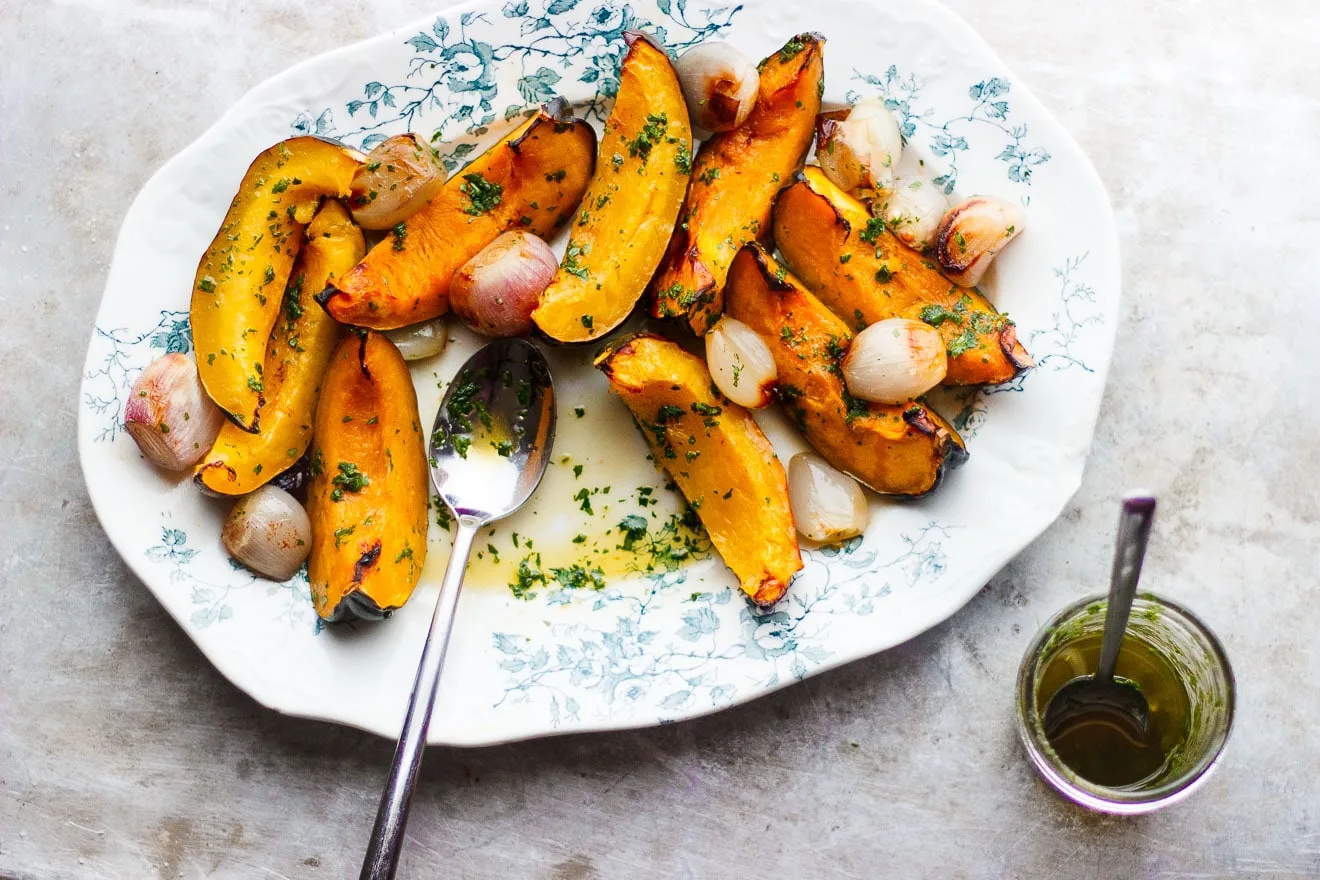 Life is hectic and busy during this time of year. We're all scrambling around from work parties to holiday parties to family gatherings. Racing to pick up gifts. And prepare bounties of food. We're all just doing our best to fit it all in. But be sure to fit this roasted acorn squash in. You won't regret it, I promise.
While we're overindulging in sweets and treats and drinks, and our diets are being loaded up with sugar and calories and low in nutrients – let's pause for a second and nourish our bodies with this beautiful acorn squash recipe complete with sweet and savory, caramelized shallots and an abundance of bright herbs.
This simple roasted acorn squash side uses a couple pantry staples, and comes together in just about thirty minutes. It's a great weeknight meal that also doubles as a festive holiday dish. The acorn squash becomes tender and lightly crispy. And the shallots, my favorite part, are juicy, rich and luxurious.
I partnered with Wolf Gourmet to show off how simple cooking this recipe would be in their countertop oven. It's great to have another oven besides your main one when you have a bunch of recipes going on at once. I set the temperature and the timer, and all the magic happened on its own inside. Thank you, Wolf Gourmet for gifting me this beautiful machine.
How to make this roasted acorn squash.
Roasting acorn squash is really easy. You just need to keep a few things in mind. First, your oven needs to be on a high heat. I set mine to four hundred and fifty degrees. That allows the inside to get tender and the outside to get crispy.
Second, make sure to slice the acorn squash evenly. This will allow an even cook. Acorn squash can be hard to cook and you will need a sharp knife. Third, be sure not to skip out on that parsley oil. It brings a little bit of acid and herbaceous-ness to the dish that makes it complete. And also very pretty.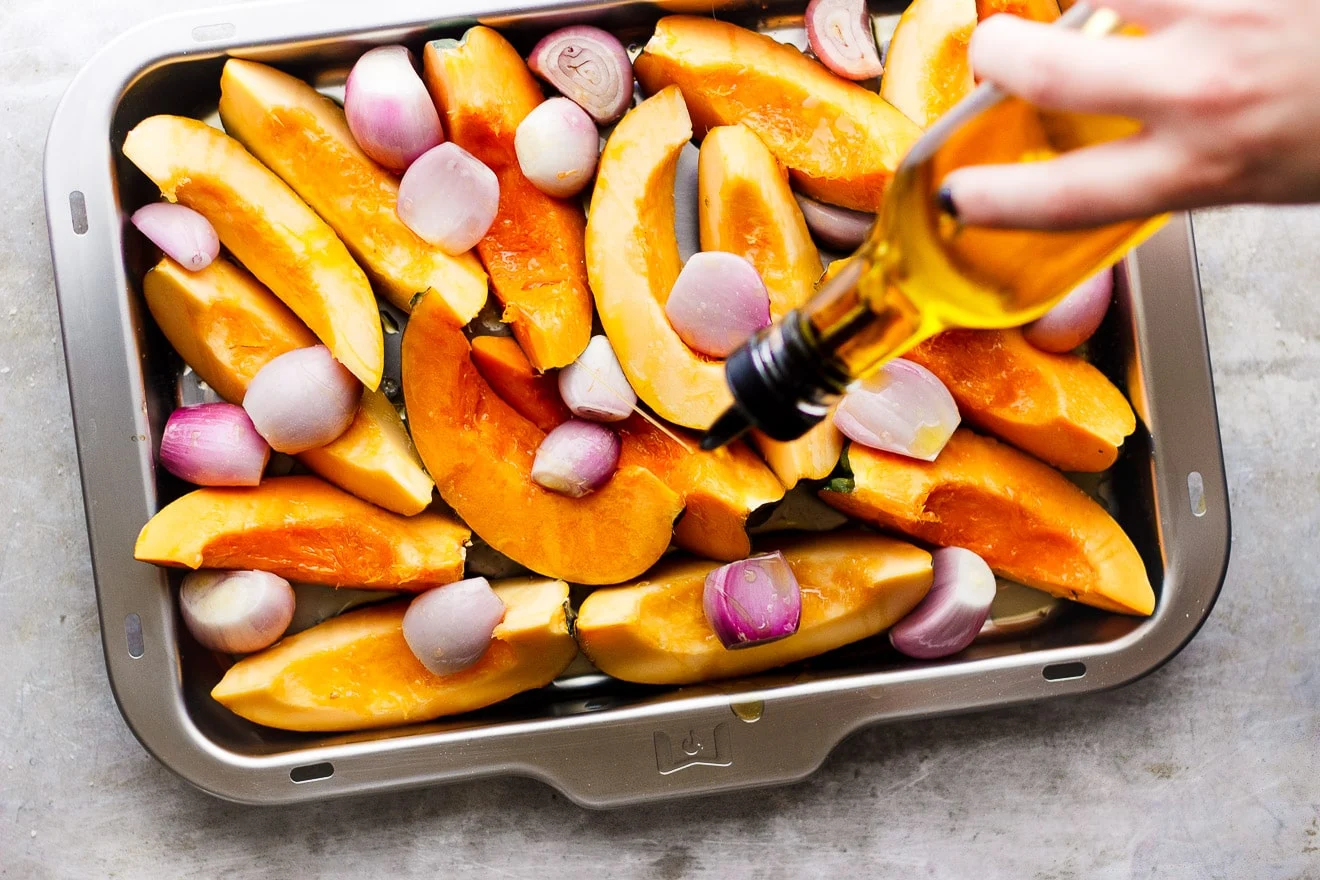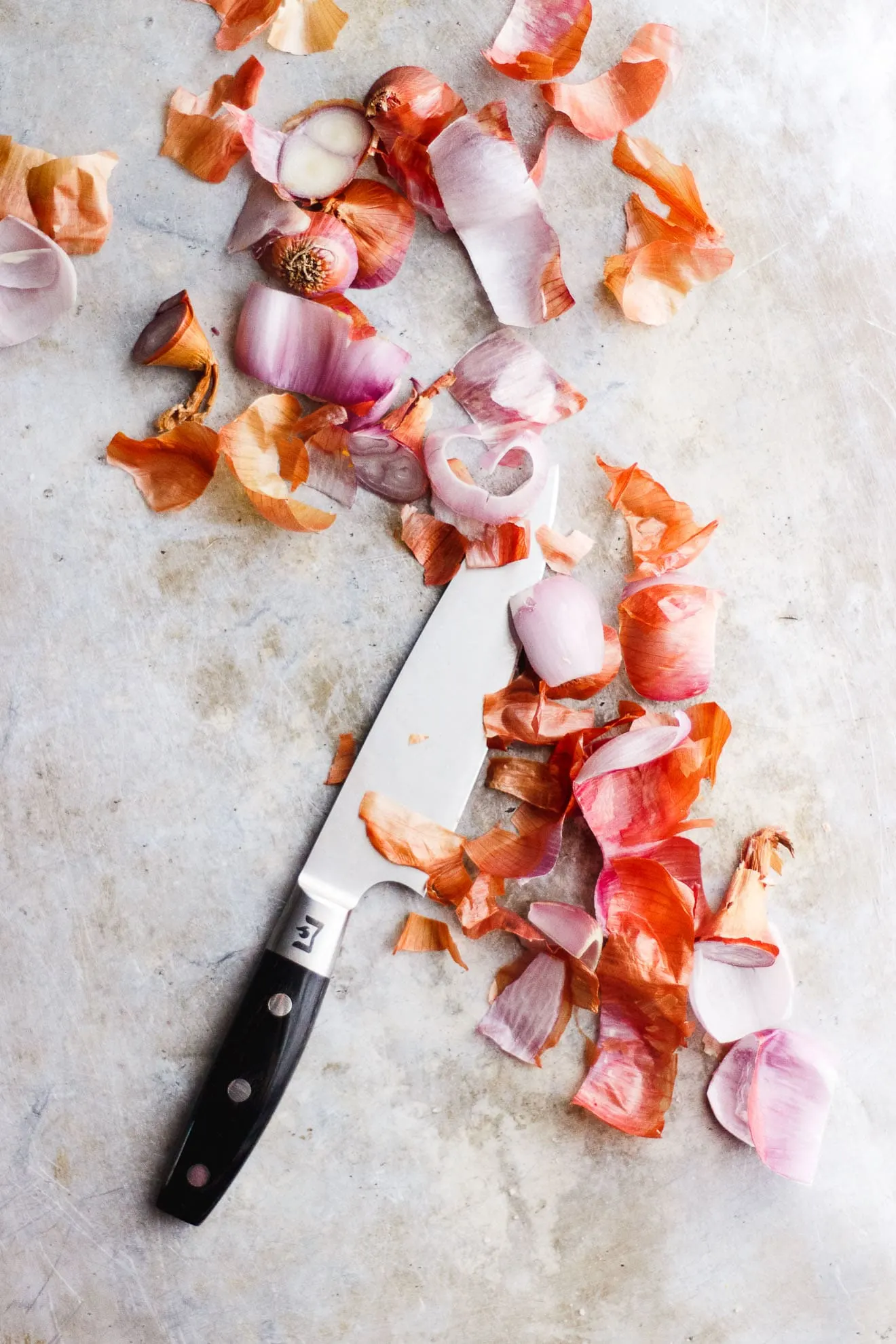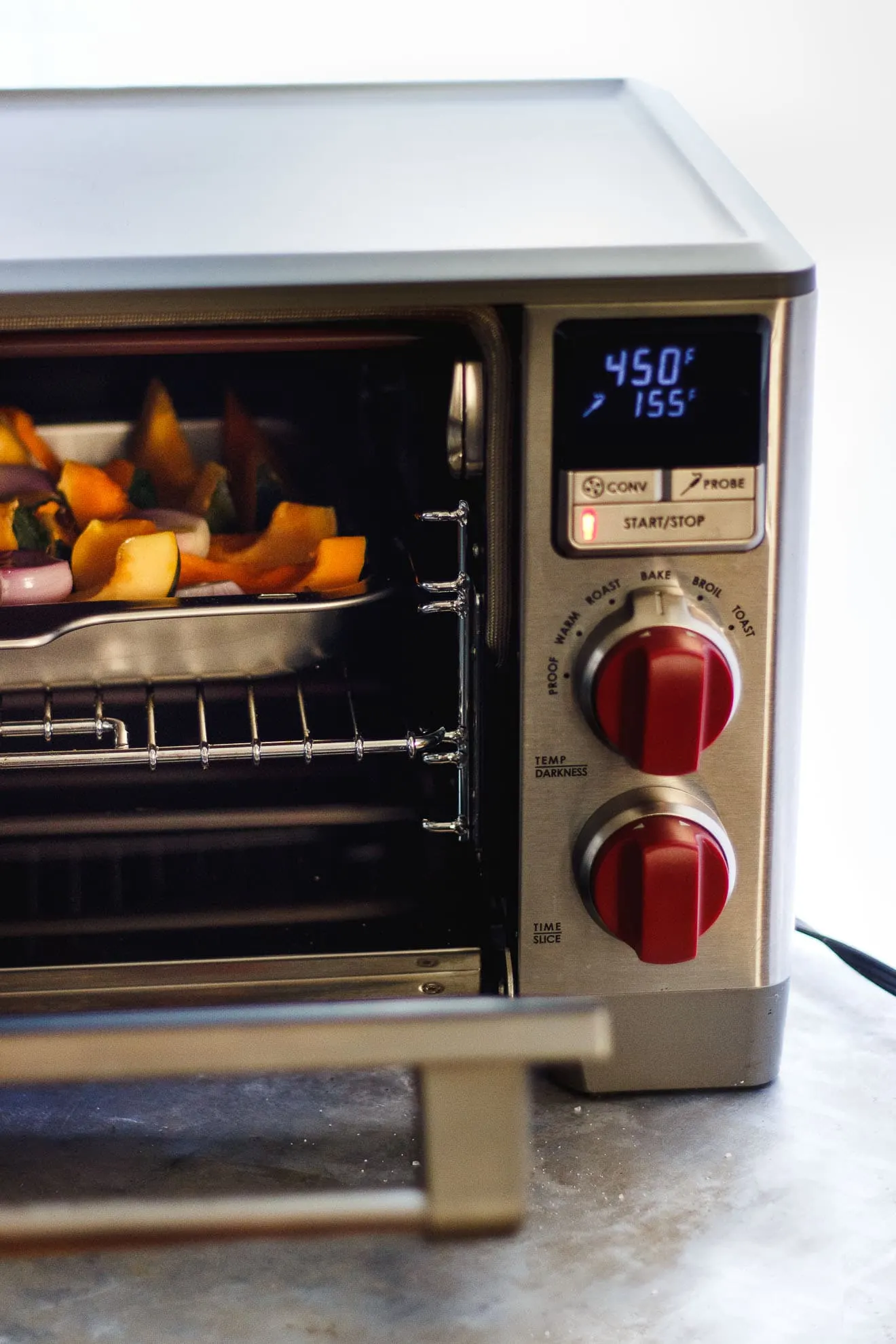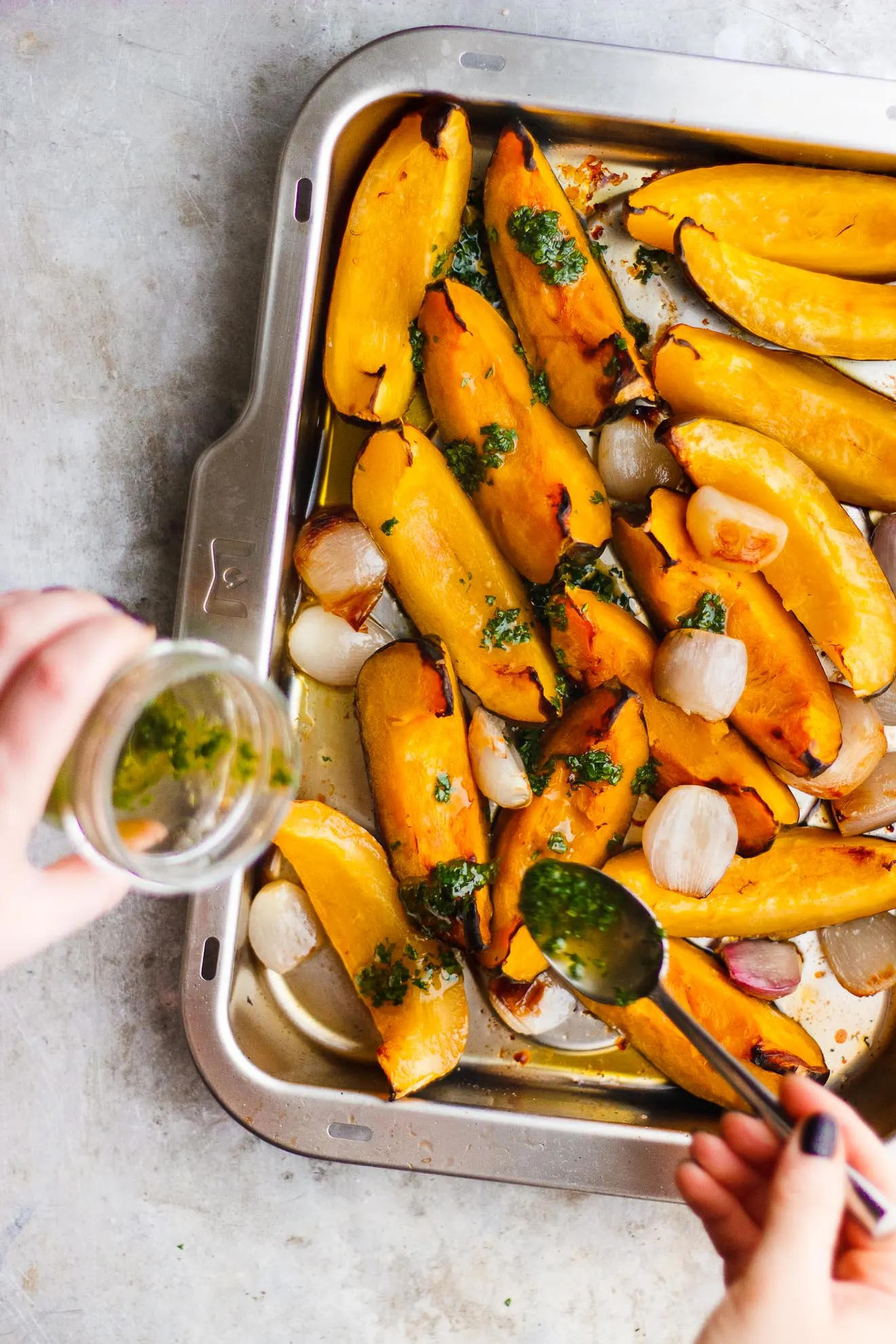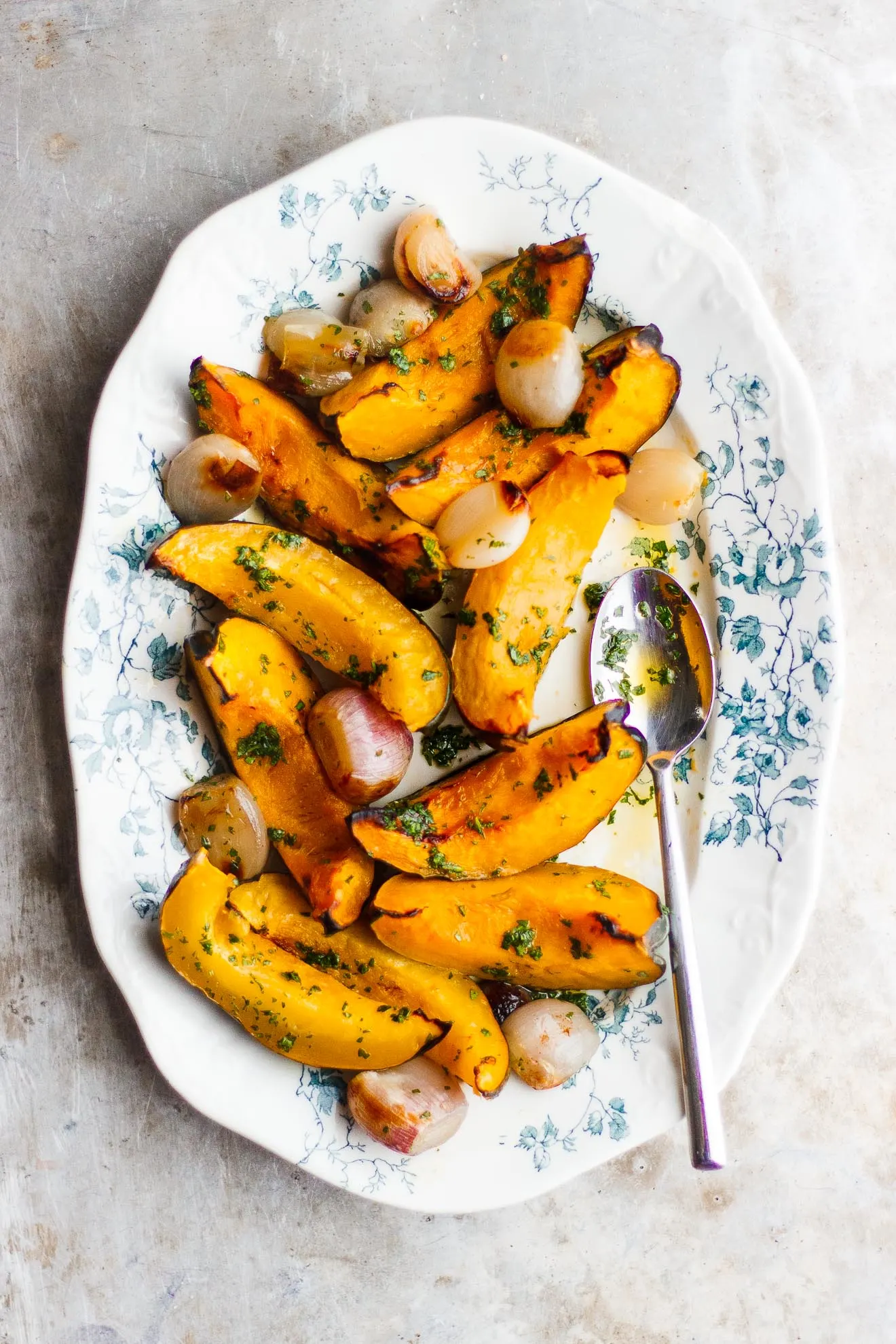 Yield: 4
Roasted Acorn Squash and Shallots with Parsley Oil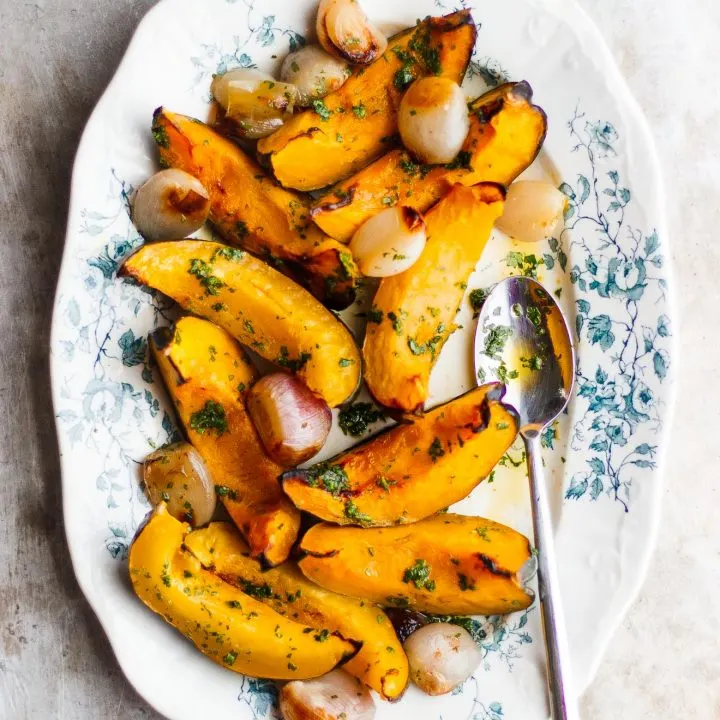 Roasted acorn squash and caramelized shallots is finished with parsley oil.
Ingredients
2 medium acorn squash
8 shallots
1/4 cup olive oil (divided)
1/2 teaspoon fine sea salt (divided)
1/4 teaspoon black pepper
1 tablespoon apple cider vinegar
1/4 cup fresh parsley, minced
Instructions
Preheat the oven to 450 degrees.
Using a sharp knife cut the squash in half and scoop out the seeds. Then cut each half into four wedges. Trim the shallots and remove the outer peel.
Arrange the squash and shallots on a sheet pan and drizzle two tablespoons olive oil and season with 1/4 teaspoon salt. Roast for 30 minutes, rotating the pan halfway.
Meanwhile while the squash and shallots are roasting, whisk together in a small bowl the remaining 2 tablespoons olive oil, 1/4 teaspoon salt, pepper, apple cider vinegar and parsley.
Remove the squash from the oven when it is golden brown and soft. Spoon the parsley oil over the squash and shallots and serve warm.