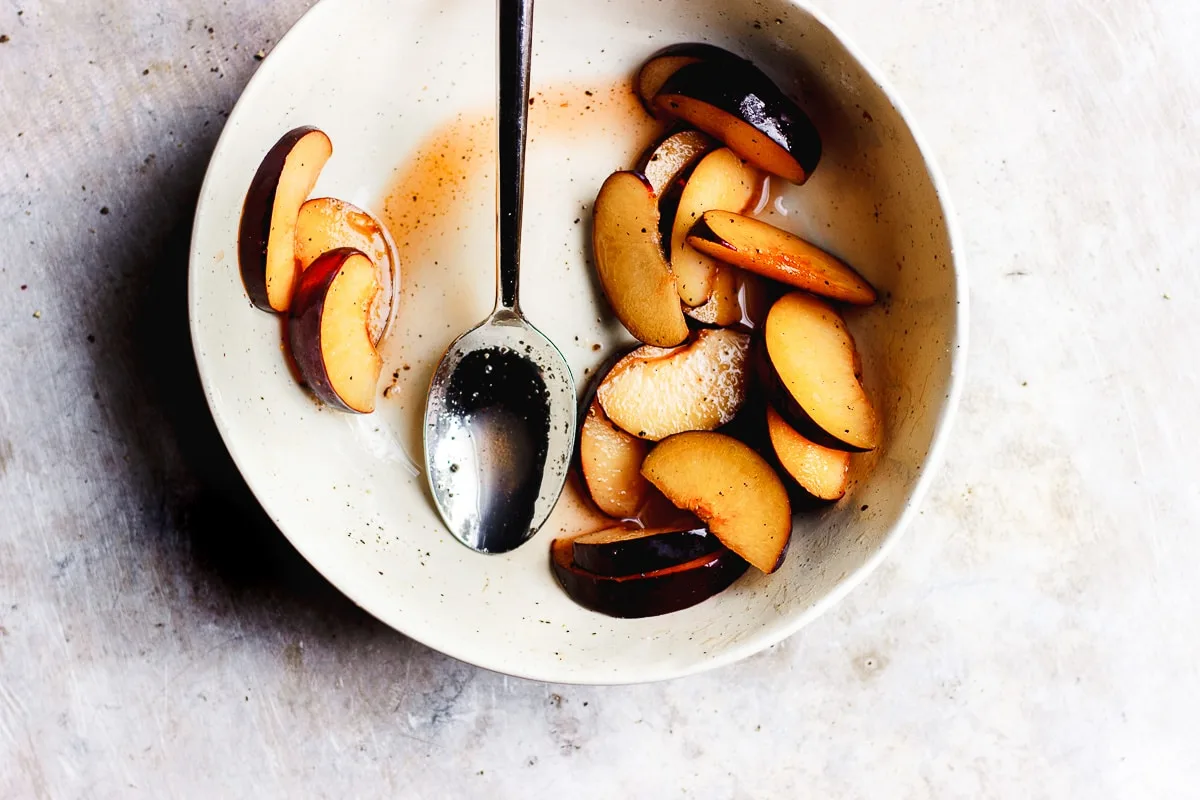 What kind of desserts do you like? I like ones that aren't too sweet. Generally, I want them to have some kind of savory component to them like a touch of olive oil, balsamic vinegar, salt or pepper. And they almost always contain fruit like these plums with honey and a touch of salt and pepper.
I really don't prefer desserts that are overly sweet or too rich. I could eat a bowl of ripe seasonal fruit with unsweetened whipped (or coconut) cream after a meal and be totally and completely satisfied. So when I develop dessert recipes, I usually keep them as easy, fuss-free and as lightly sweetened as possible.
And a rule of thumb to keep in mind is that you can always add more sugar if the recipe is not sweet enough for you. But it's practically impossible to take it away once it's in there. This plum and honey dessert uses a small amount of honey, so feel free to add more if you'd like.
Adding salt and the pepper to the dish brings a balance. Keeping the sweetness round and somewhat savory. If you dig this – I made a salty strawberry and pink peppercorn sauce earlier in the summer that you can literally put on everything. Similar to the salty strawberry sauce, these salt and pepper plums with honey are great to put over yogurt or ice cream or even a cake. And of course, you can totally eat them as they are.
How to make simple plums with honey.
Well, it's really simple. First you slice the plums. Having a nice, sharp knife to cut them makes this job extra enjoyable. There's nothing better than a sharp kitchen knife, right? Next you combine those plums in a bowl with honey and a little bit of salt and pepper.
And then you stir to combine, and then you let them rest for a little bit of time. The resting period allows the salt to draw moisture out of the fruit. And this makes them super juicy and delicious. Lastly, you stir the plums once more and eat them.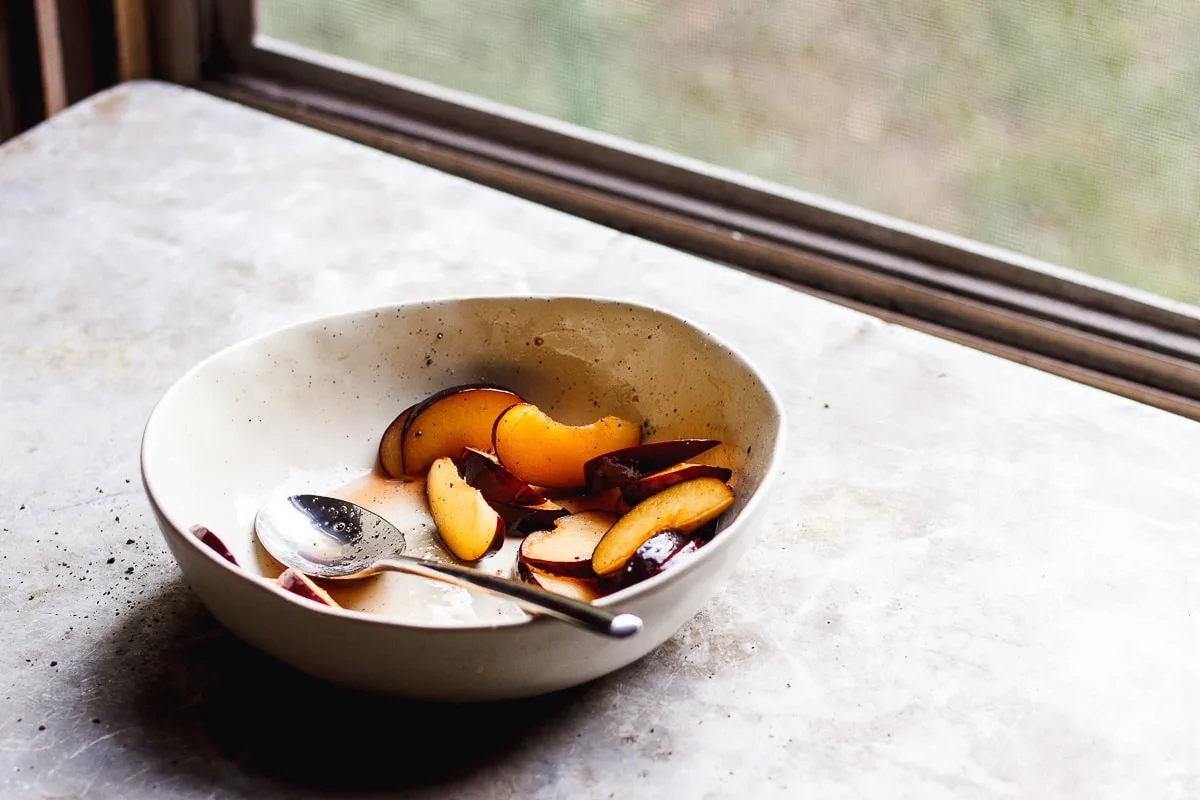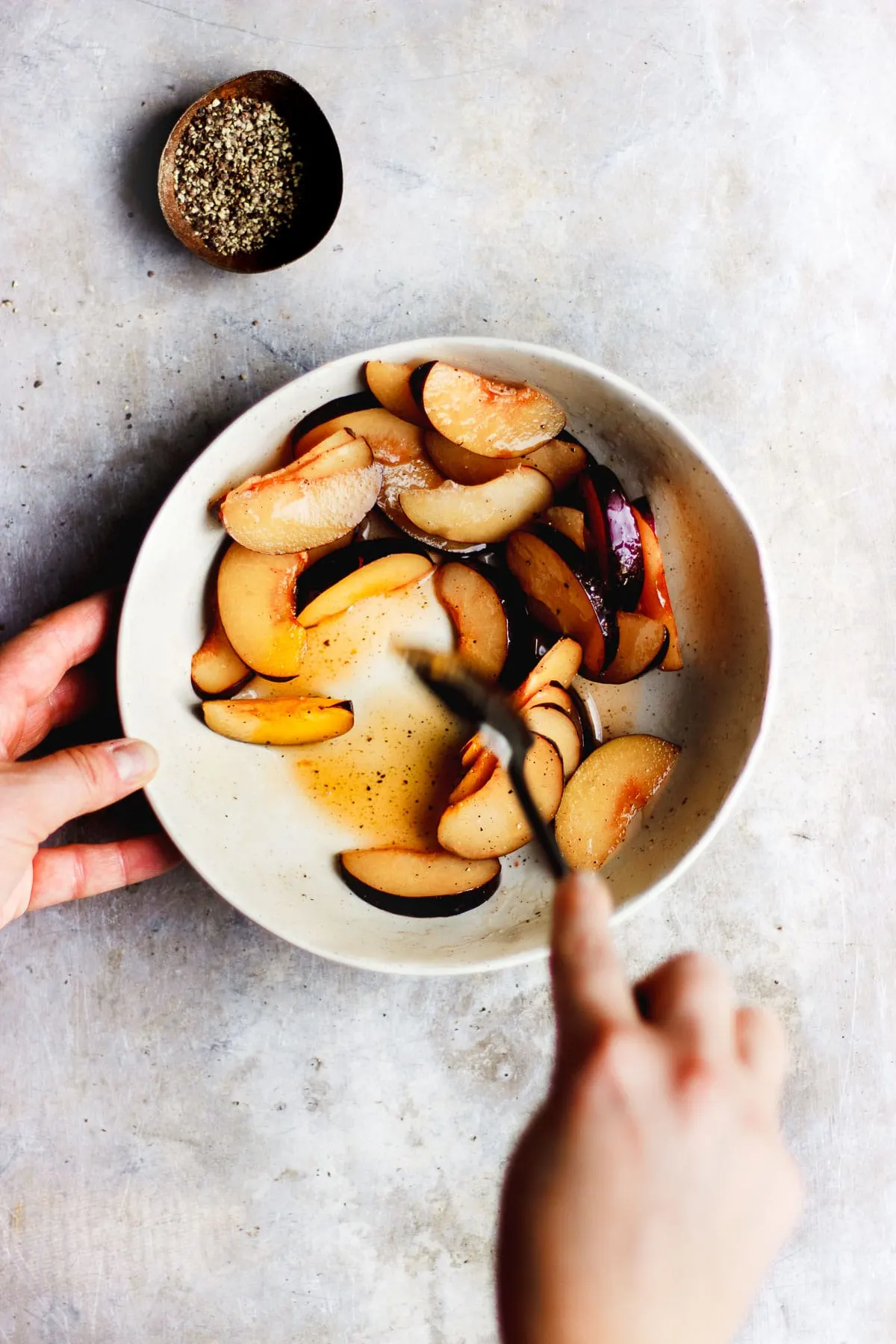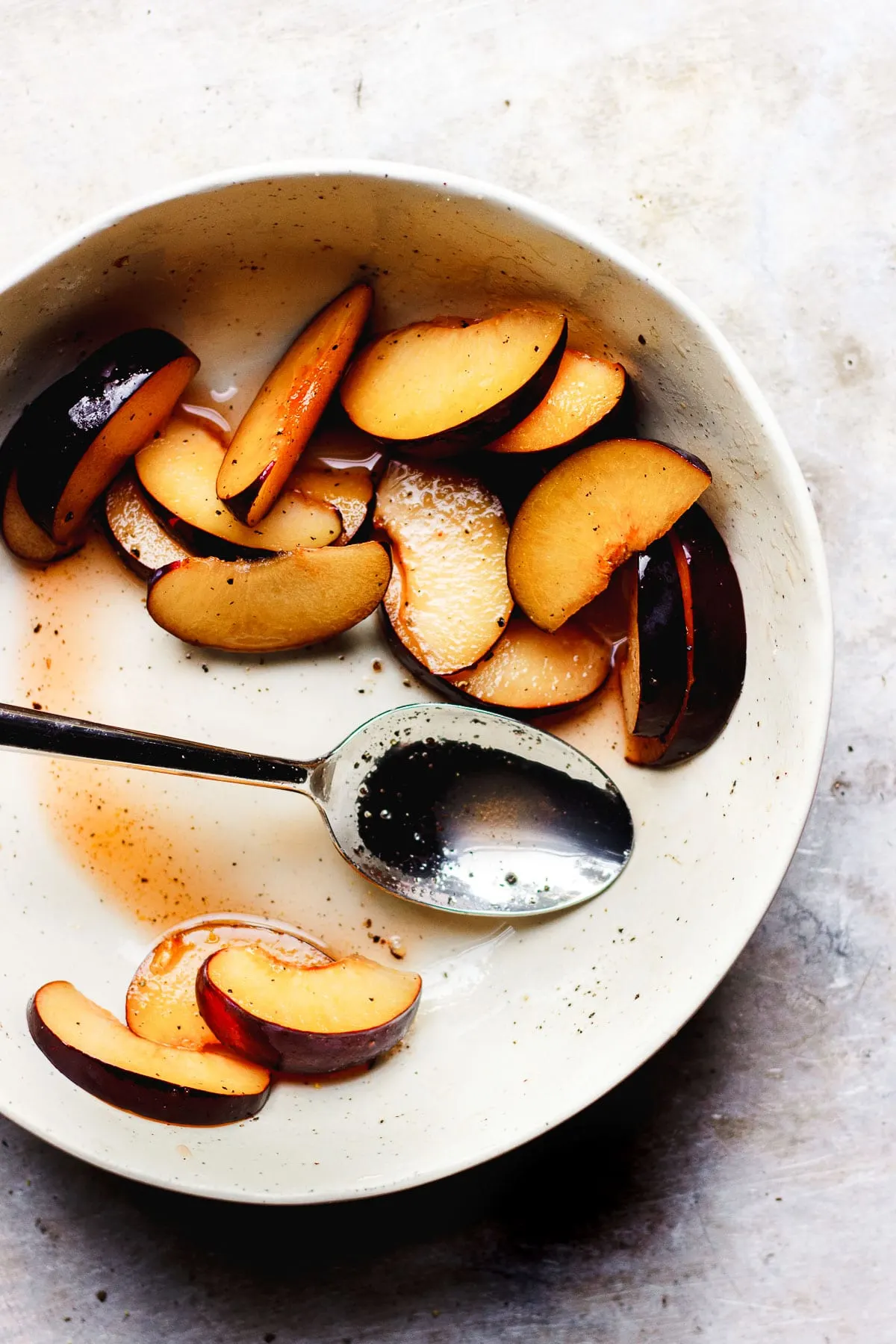 Yield: 2 cups
Salt and Pepper Plums with Honey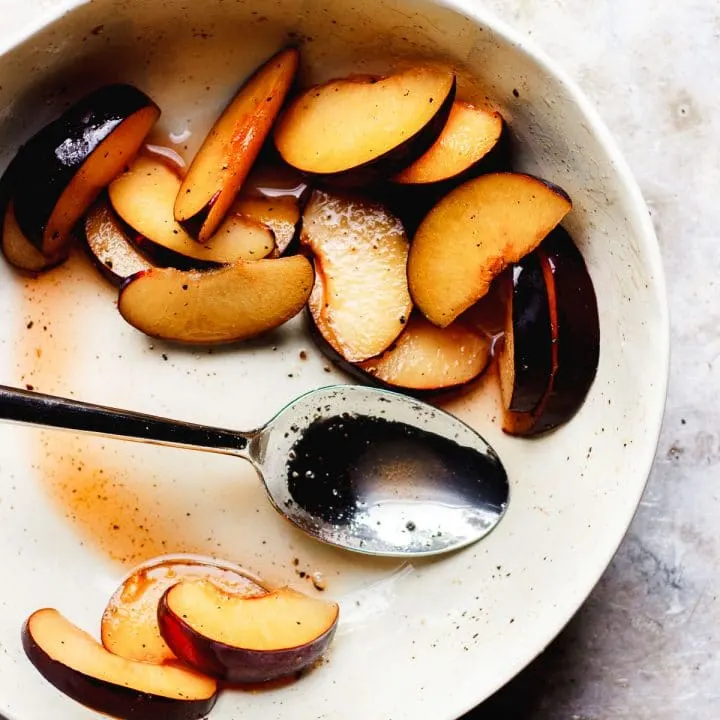 Plums with honey and seasoned with a touch of salt and pepper. A simple plum preparation to add yogurt, ice cream, cakes or to be eaten on their own.
Ingredients
4 medium plums (any variety)
3 tablespoons local honey
1 teaspoon lemon juice
1/4 teaspoon pink Himalayan salt
1/4 teaspoon black pepper
Instructions
Wash, dry and slice the plums into small sections.
In a bowl combine the plums, honey, lemon juice, salt and pepper and mix for 1 minute until well-combined and juicy. Rest for 10 minutes and mix again for 1 minute.
Serve room temperature on their own or over overtop a cake, yogurt, ice cream, oats, etc.
Recommended Products
As an Amazon Associate and member of other affiliate programs, I may earn a small percentage from qualifying purchases.