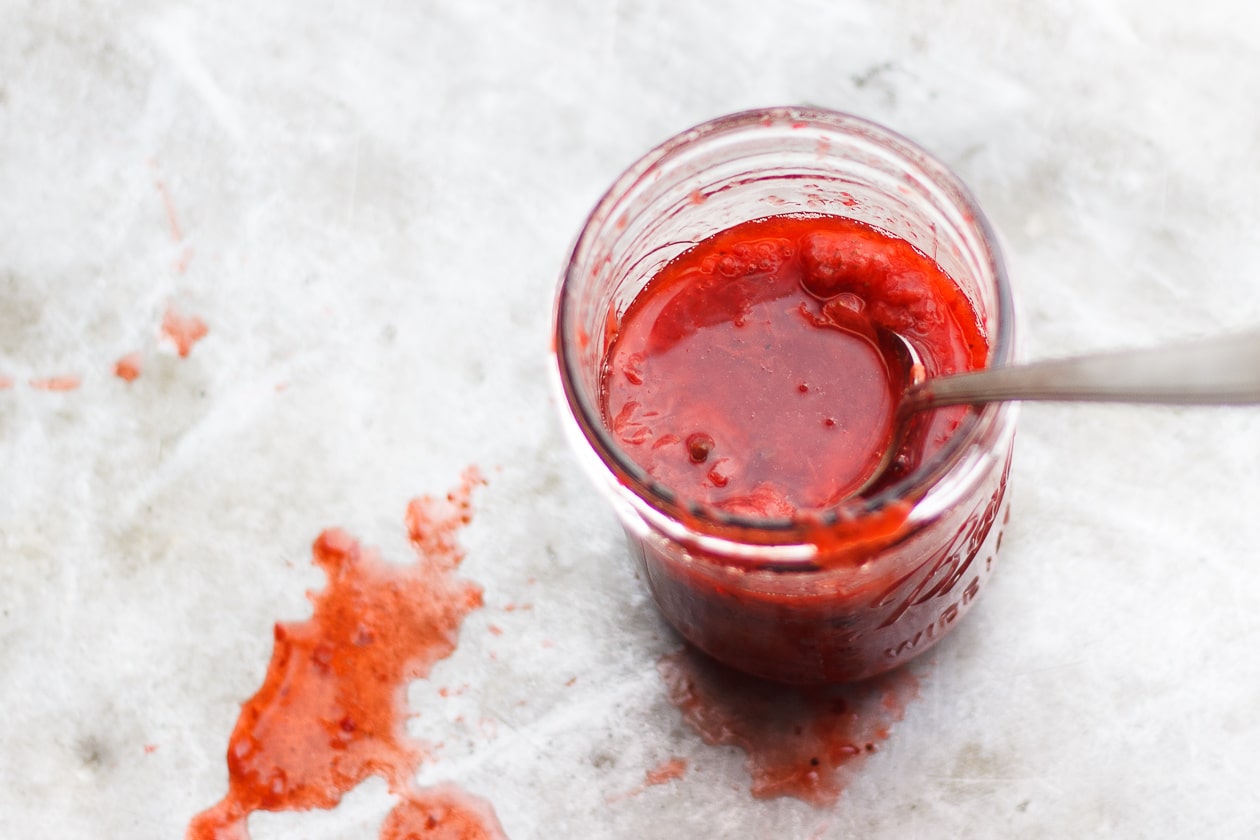 The season for strawberries is now, and we're celebrating with this strawberry sauce recipe. I especially love it because it's made in under ten minutes. And it was made in my new healthy GreenPan non-stick cookware, which clean-ups quickly. For example, the sticky strawberry sauce slides right off with just a little hot water. GreenPan is quickly becoming some of my favorite cookware, let me tell you why.
The world is becoming more and more health-conscious. We want to put the very best in and on our bodies. More of us are growing our own herbs and vegetables, and shopping at farmers' markets because we want to know what is in our food. Above all, we recognize the value of good food, which is preventive medicine at its core.
Similarly, we care about what we put on our skin. Many of us have cleaned out and greened-up our beauty cabinets and make-up bags. We want less chemicals on our counter-tops and in our laundry machines. We're finally recognizing it's time to start doing our best, wherever we can.
And the vessels in which we cook our food in shouldn't be treated any differently. GreenPan is a company that prides itself on being the very first cookware company to bring ceramic non-stick cookware to the market. Therefore, they're passionate about getting their affordable, healthy cookware options in your home. Their ceramic will never blister, peel or flake off into your food.
The best strawberry sauce recipe.
It's lightly sweetened with honey (or maple syrup) and refined sugar-free. It's made with three ingredients and balanced with sea salt and pink peppercorns for a sweet but not too-sweet experience. Subsequently, it's an incredibly versatile strawberry sauce that works with pretty much everything. Like in cocktails, and on top of ice cream, yogurt, tarts, panna cotta, oats or spread on toast.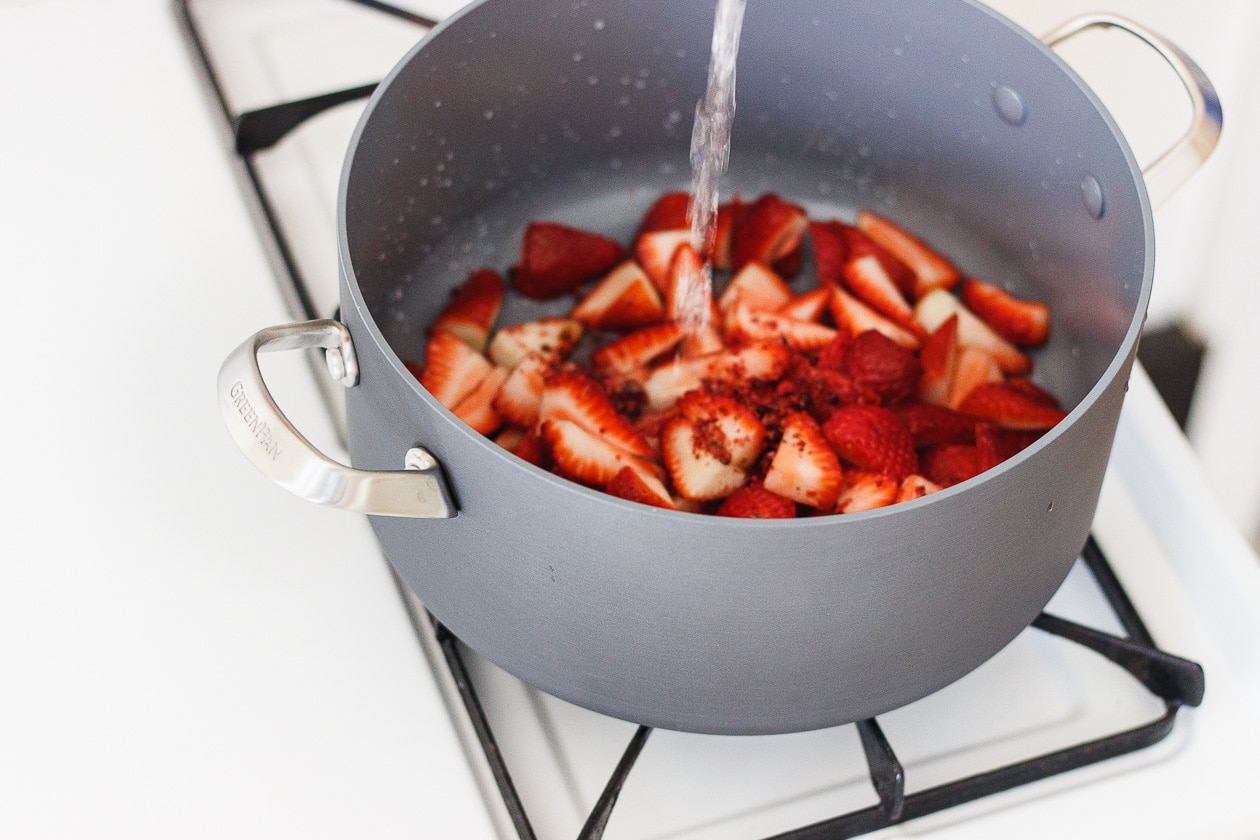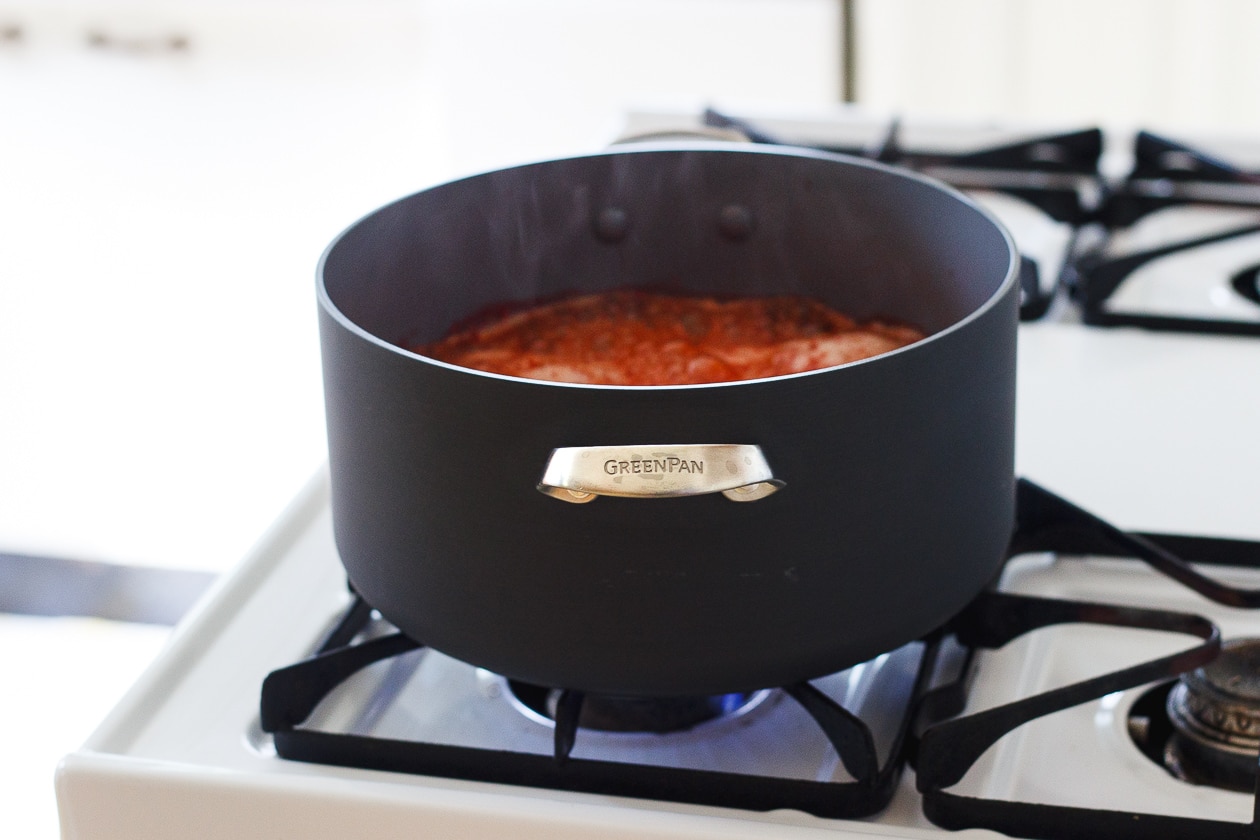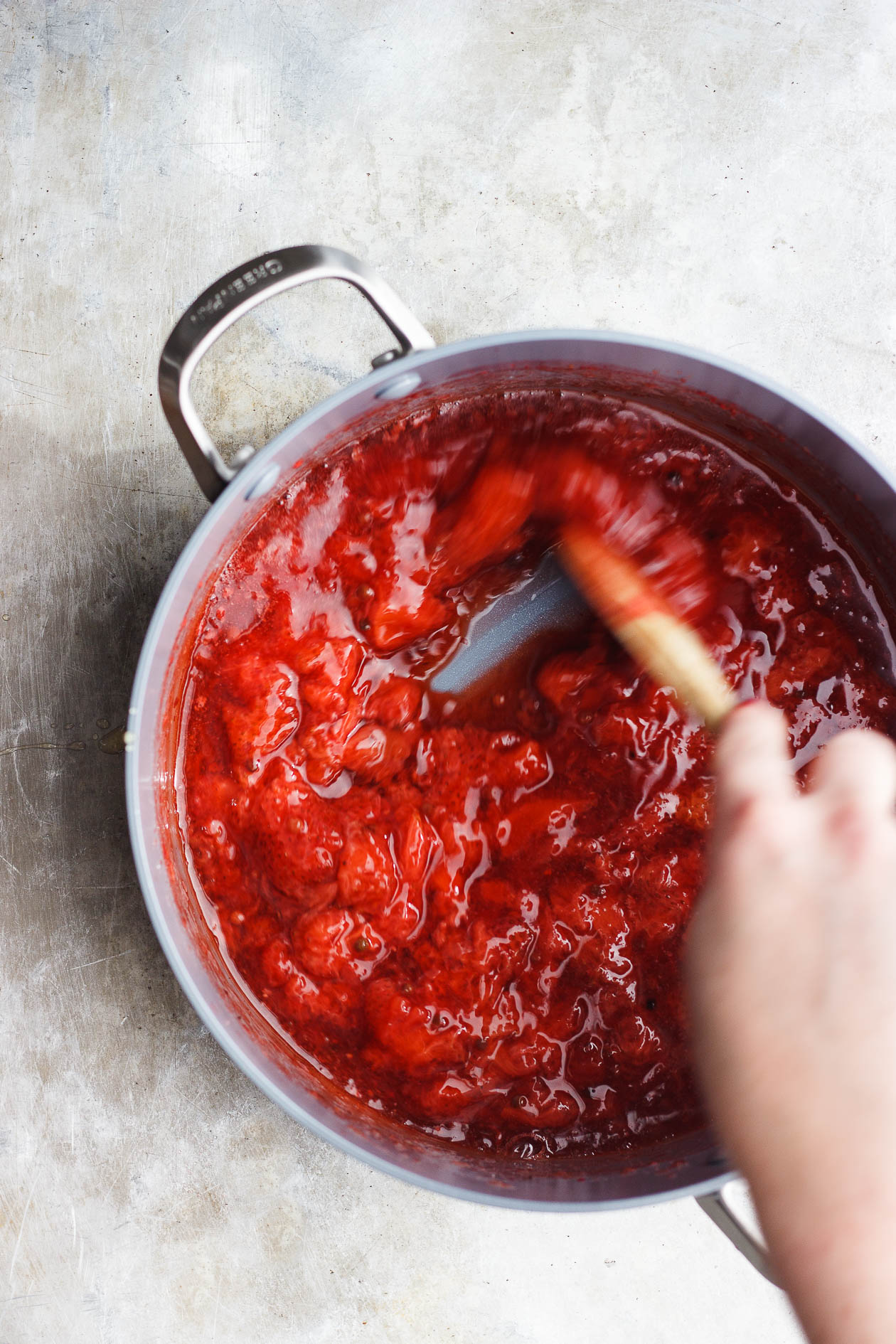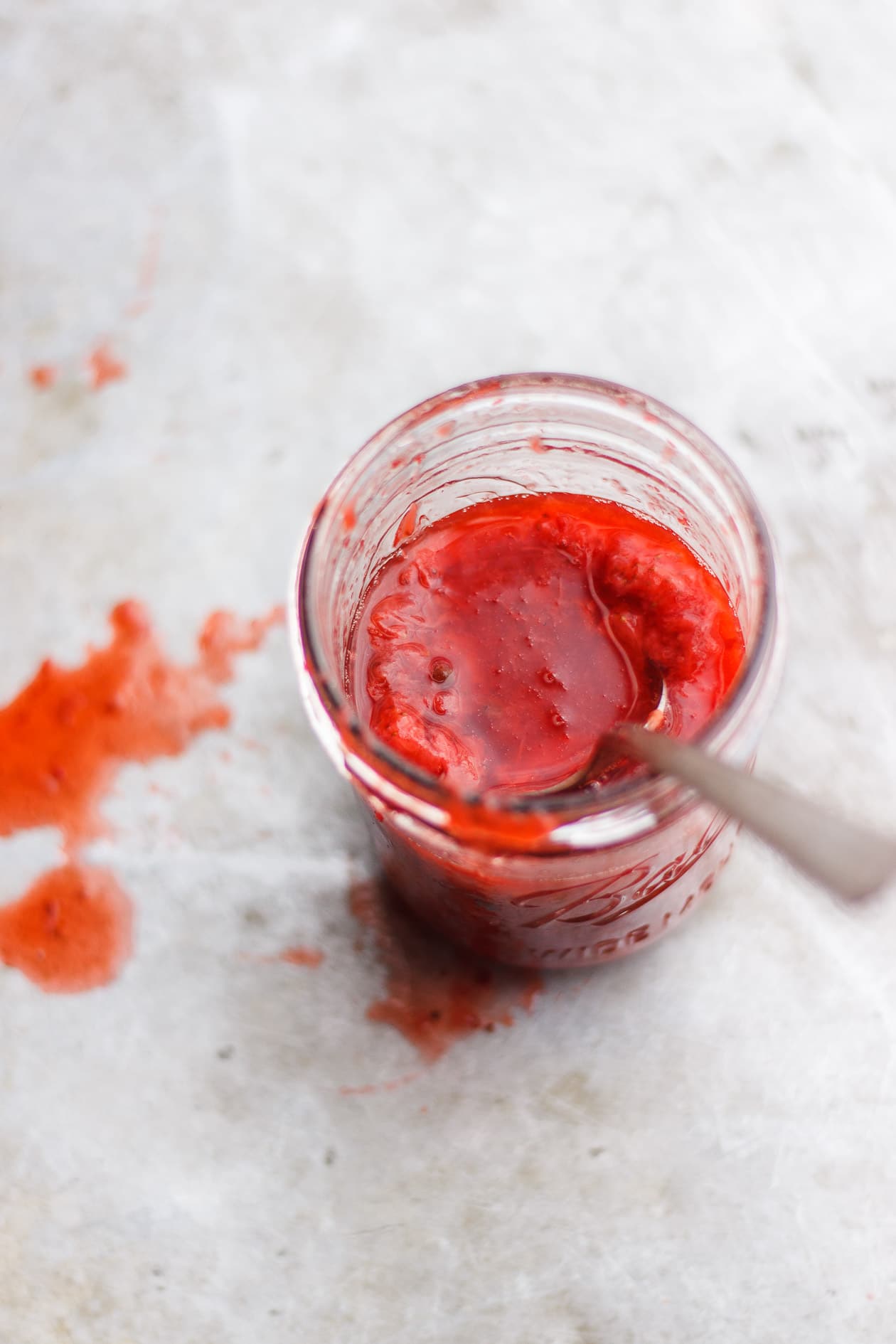 Strawberry Sauce with Sea Salt and Pink Peppercorns
Ingredients
4

cups

strawberries, sliced

1

cup

filtered water

1

teaspoon

fine sea salt

1

teaspoon

pink peppercorns

2

tablespoons

honey (or preferred sweetener)
Instructions
In a medium sized sauce pot bring the strawberries, water, salt and pepper to a rapid boil.


Reduce to a simmer while stirring and smashing the strawberries with a spoon occasionally. Cook until most of the water has evaporated and the berries have become soft and mushy. This will take about 10 minutes.


Remove the pot from the heat, add in the honey and stir to combine.


Cool slightly and serve warm, or chill to serve cold.

MORE STRAWBERRY RECIPES YOU'LL LOVE.
Honey-Sweetened Strawberry Chamomile Shrub
Strawberry Basil Creamsicles with Coconut Milk
Strawberry Shortcake Donuts with Coconut Cream
---
This post is sponsored by GreenPan; all opinions are my own.