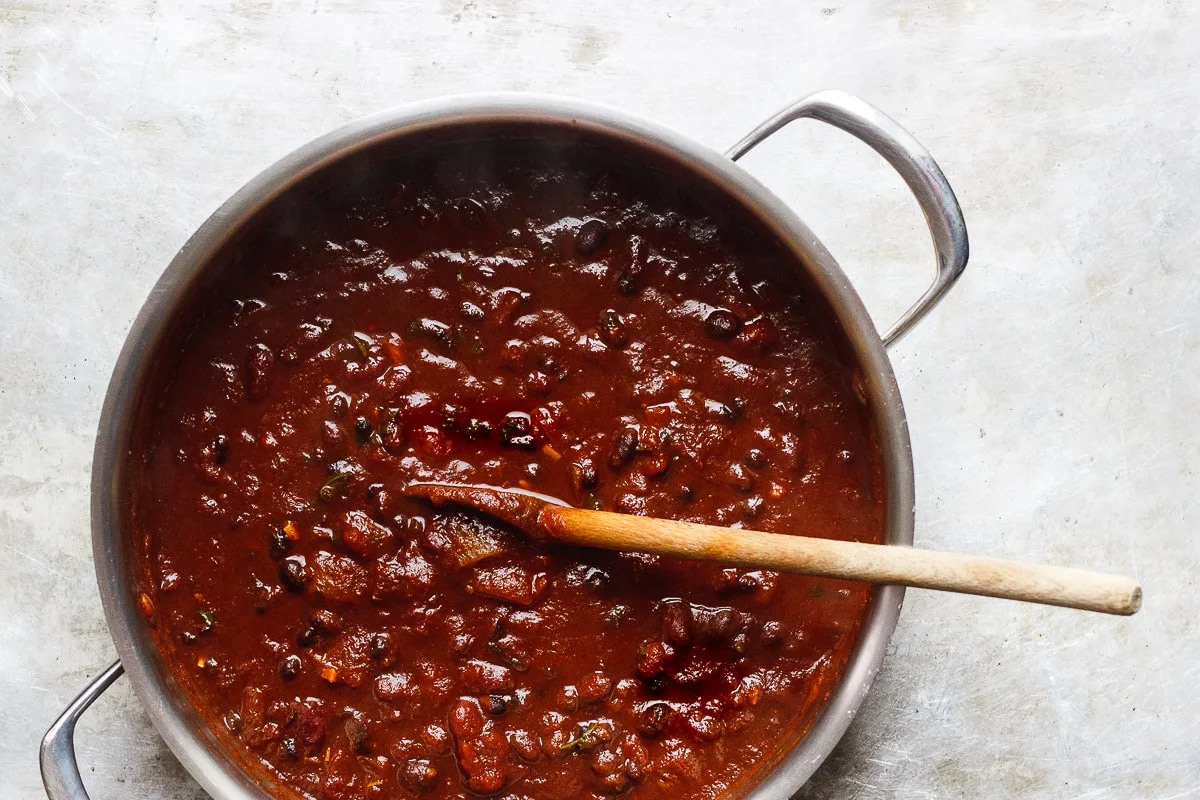 This simple vegan chili is everything my body needs right now. A super umami, hearty, healthy, easy bowl of fuel to get me through the holidays. I really try to do my best to eat extra healthy at home as often as I can this time of year. So when I'm when eating at holiday parties and gatherings I'm not as inclined to overindulge in sugary, nutrient-void foods.
How is your holiday season going? Are you drowning in sugar and obligations and stress? Or are you on maintaining a baseline of ample vegetables, easy entertaining and high vibe feelings? I am probably somewhere in between.
Vegan chili for weeknight meals.
A vegan chili recipe that takes less than twenty minutes is my ideal weeknight meal. And it's a great place to start if you're looking to make the most out of your pantry staples. Which is my favorite part about this recipe. It's made with things you already have on hand. No crazy ingredients that require a trip to the grocery store.
All you need for this vegan chili is olive oil, salt, pepper, chili powder, onions, garlic, crushed tomatoes, tomato paste, beans and a secret ingredient. I used a mixture of kidney beans and black beans, but you could use any kind of beans you have on hand.
And the magic ingredient? Apple cider vinegar. Stay with me. Yes – apple cider vinegar. You add this in along with some fresh herbs and green onions as the final step and the results are magical.
The acid and gentle sweetness layers with the spice of the chili powder to make it seem like this bean chili was simmering for hours. Make a big pot to eat it for dinner and then save the leftovers to eat for lunch all week. You could also freeze the leftovers for another time. I hope you love this pantry-based, ready in twenty minutes, simple vegan chili as much as I do.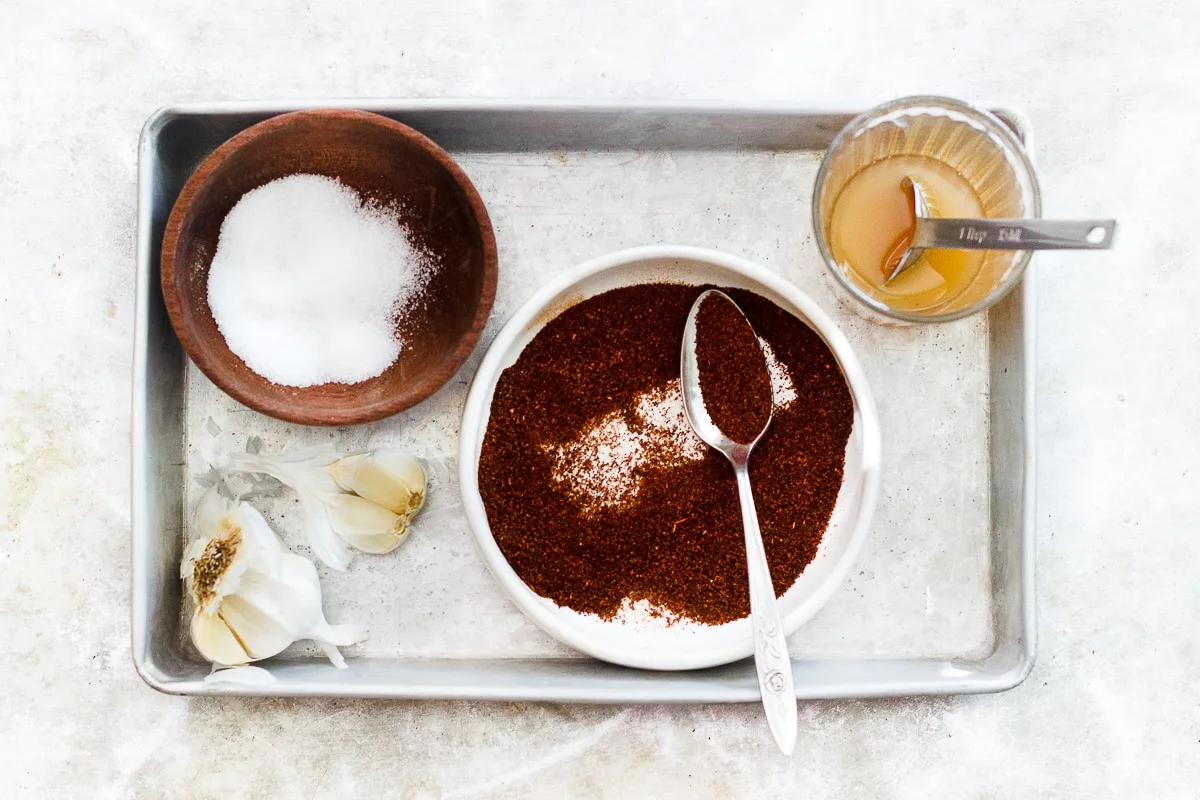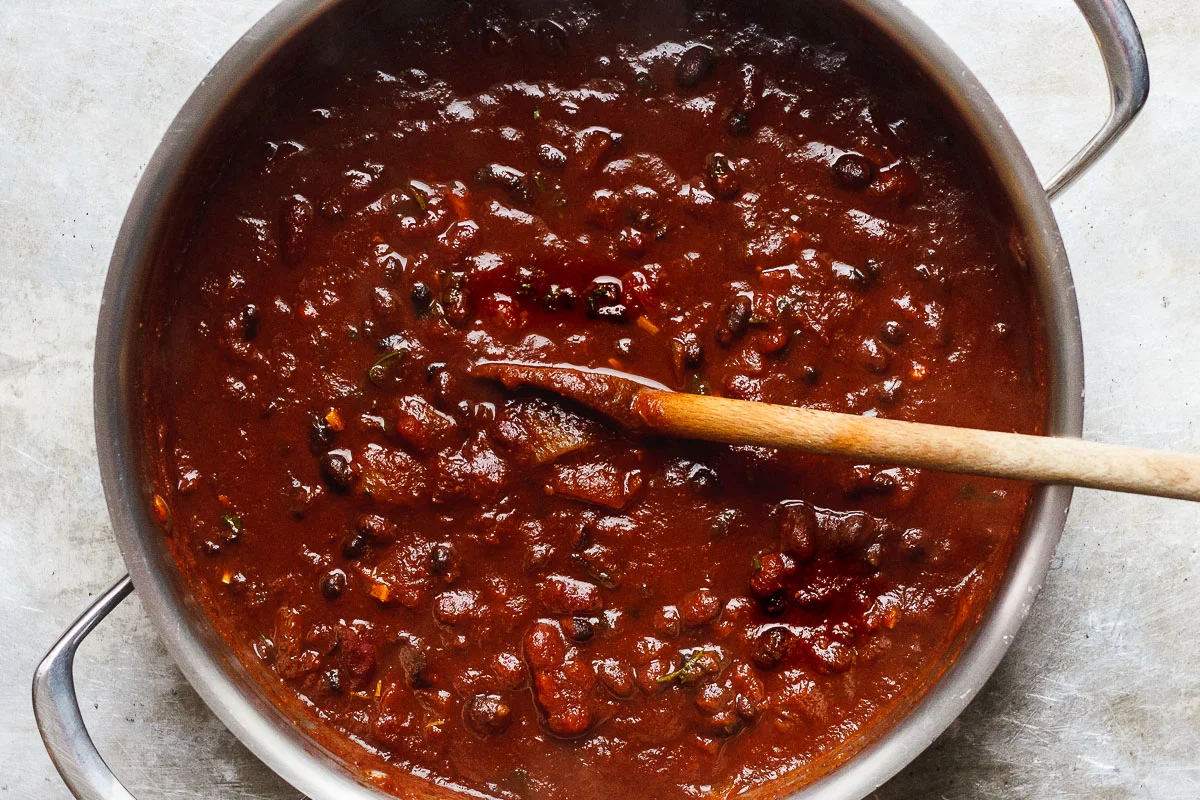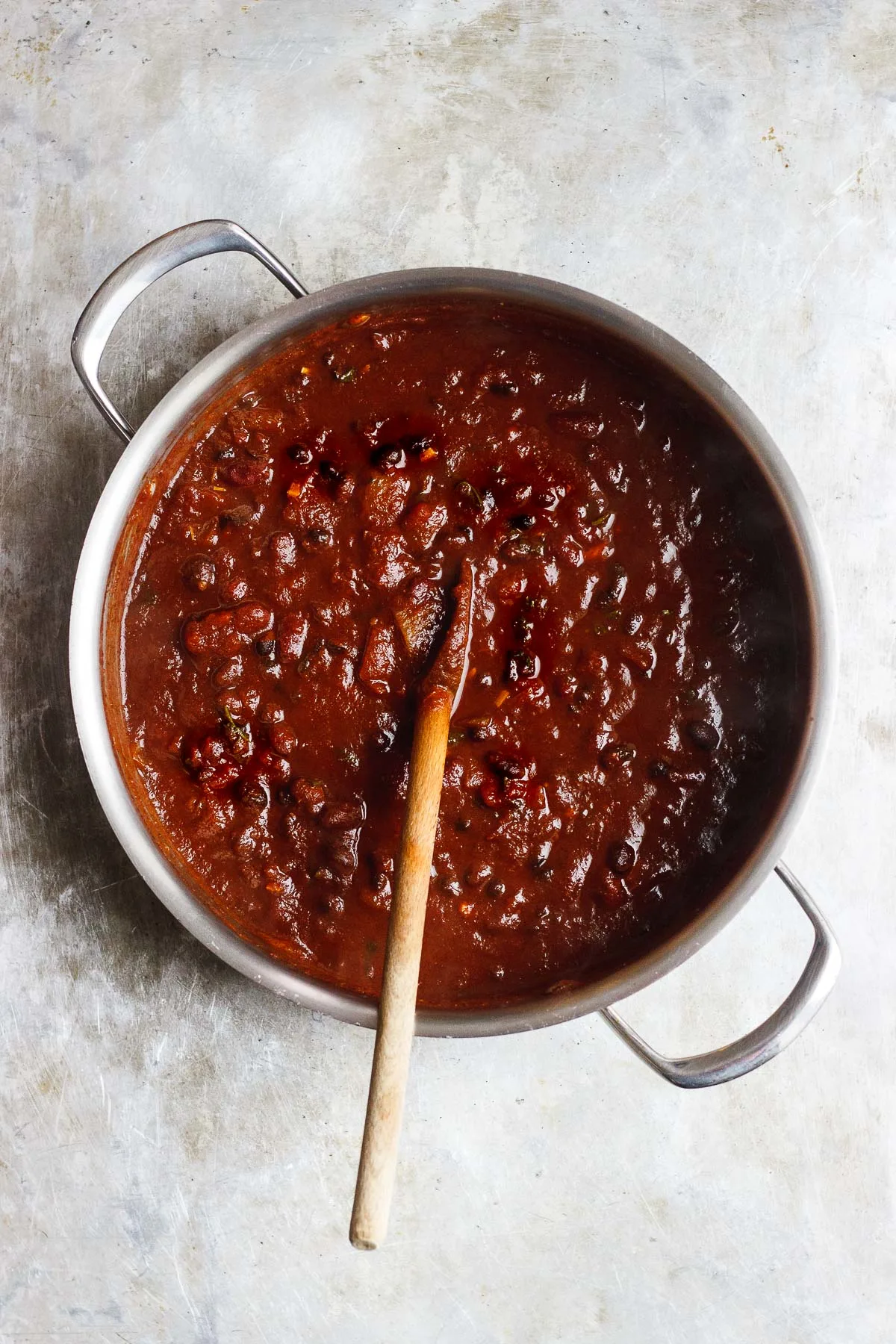 Twenty Minute Chili with Black and Kidney Beans
Ingredients
3

tablespoons

olive oil

2

cups

yellow onion, diced small

3

tablespoons

garlic, minced

1 1/2

teaspoons

sea salt

1/2

teaspoon

black pepper

1/4

cup

chili powder

1/3

cup

tomato paste

1

28 ounce

can crushed tomatoes

4

cups

cooked black beans

2

cups

cooked kidney beans

2

cups

low-sodium vegetable broth

1/2

cup

parsley, minced

1

teaspoon

apple cider vinegar
Instructions
In a large pot heat the olive oil over low-medium heat and sauté the onions for 2 minutes.

Stir in the garlic, salt, pepper, chili powder and tomato paste and cook for 1 minutes more.

Add in the crushed tomatoes, beans and broth and stir. Simmer uncovered for 12 minutes while stirring occasionally.

Portion and top with fresh herbs, green onions and other garnishes of your choice and serve warm.