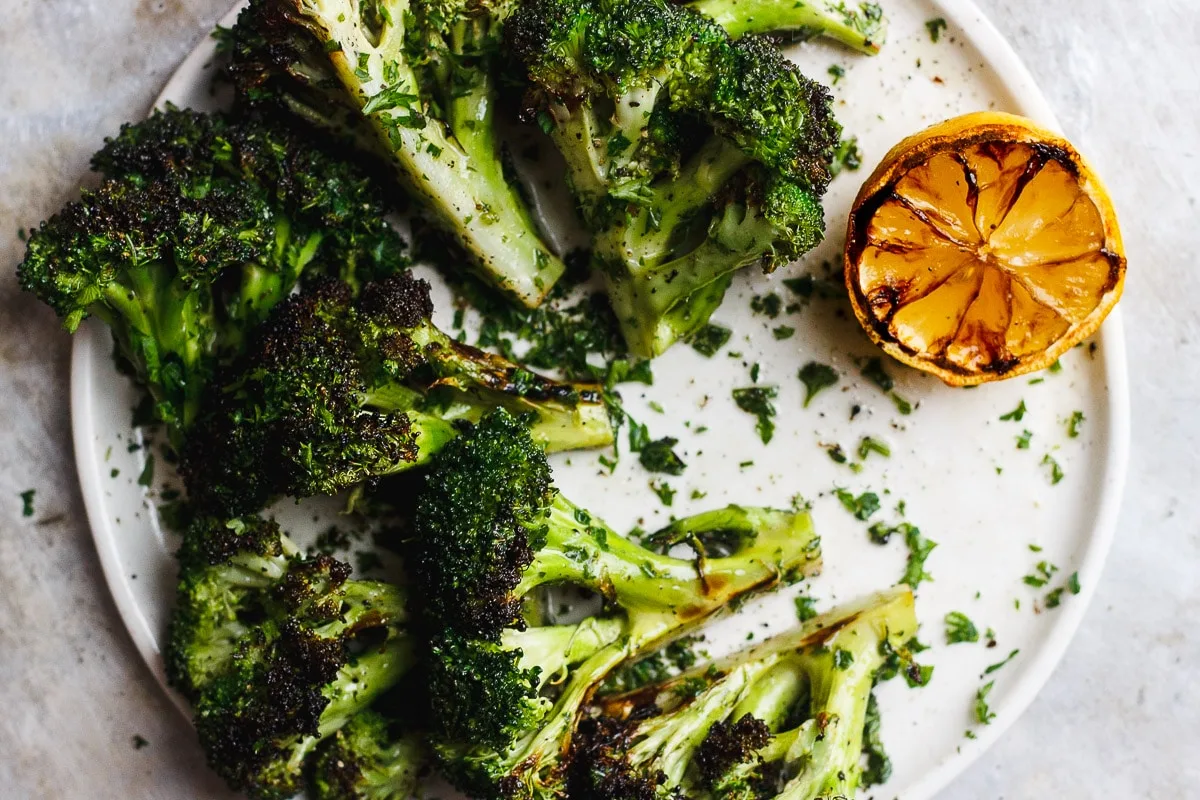 Grilled broccoli that is tossed in a zesty, charred lemon and parsley sauce. A vegan grilled side dish for anytime of year.
My favorite thing about living in Texas so far besides the seemingly endless tacos and bottomless margaritas is, the weather. Our days always seem to be warm with blue skies and no clouds. Despite the unlikely two weeks of straight rain when we first arrived in Dallas.
And even though I really love the snow (like I love the snow a lot and I miss it so much and always will), it is December and I'm eating grilled broccoli and still living in my Birkenstocks. So, I'd say things are going okay here.
Living in a moderate climate makes grilling year round a very reasonable method of cooking. But even if you don't live in a warmer part of the world during the colder months grilling outdoors is smart, especially during the holidays.
Broccoli on the grill is
actually kind of genius. Because it allows you to free up some space in the kitchen. Which means less food in the oven and on the stovetop. Less cooks in the kitchen means less chaos for those doing the cooking, and more space to prepare and mingle.
Grilling outdoors also allows you some time to escape from your family. You know, should you need a reason for a little alone time. Grab a glass of wine, a warm coat and head outdoors and get your grill on and clear your head.
And my favorite thing about grilling broccoli with charcoal is that it's a super easy way to add a little smoke and a whole lot of flavor and depth to your meal. It's kind of like having the taste of summer on your holiday table. It's unexpected, but very welcomed.
This post is in partnership with Kingsford®, the country's number one charcoal brand. Kingsford® Original Charcoal is made right in the USA with natural ingredients and real wood to ensure the smoky flavor barbecue lovers crave. And it is the brand I trust, love and use.
This grilled broccoli
with charred lemon parsley sauce comes together in under twenty minutes. And the entire dish can be made all outside on your grill. I love grilled broccoli during the fall, winter and holiday season because it is a great break from all of the squash and orange colored things. Grilled broccoli with charred lemon parsley sauce add the perfect amount of brightness to your table.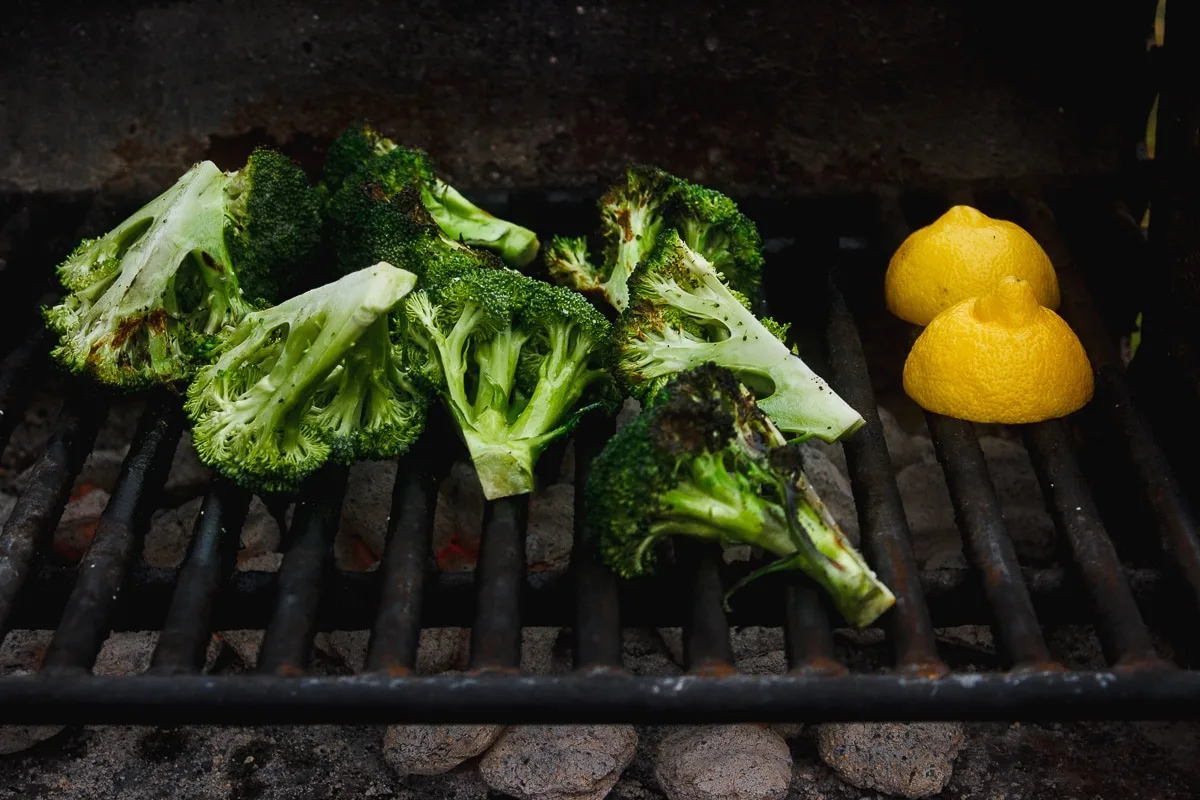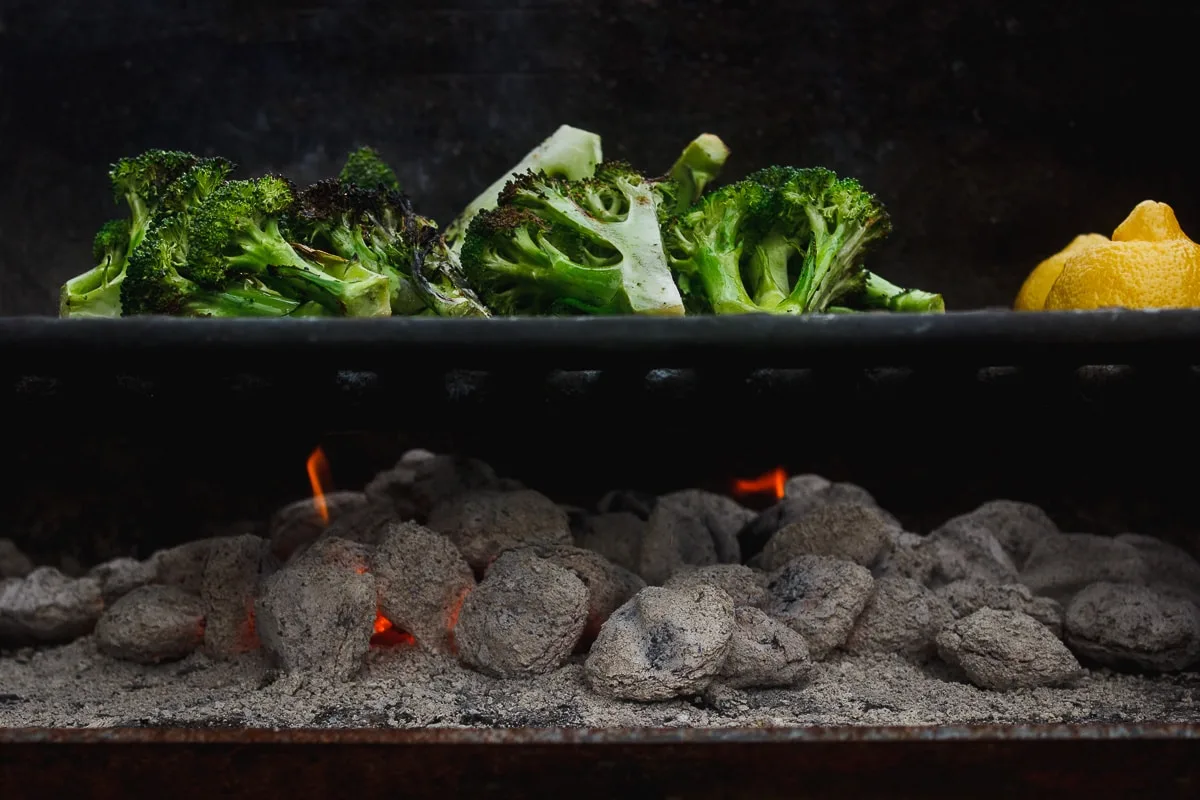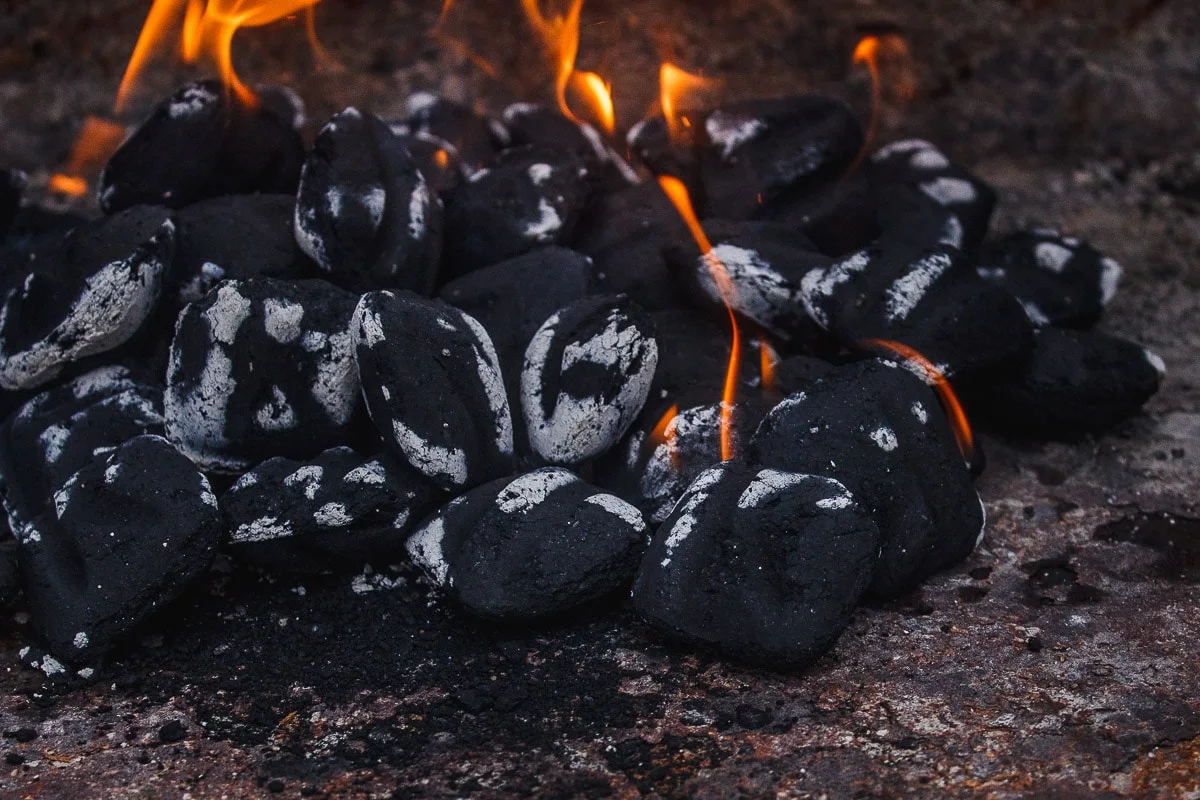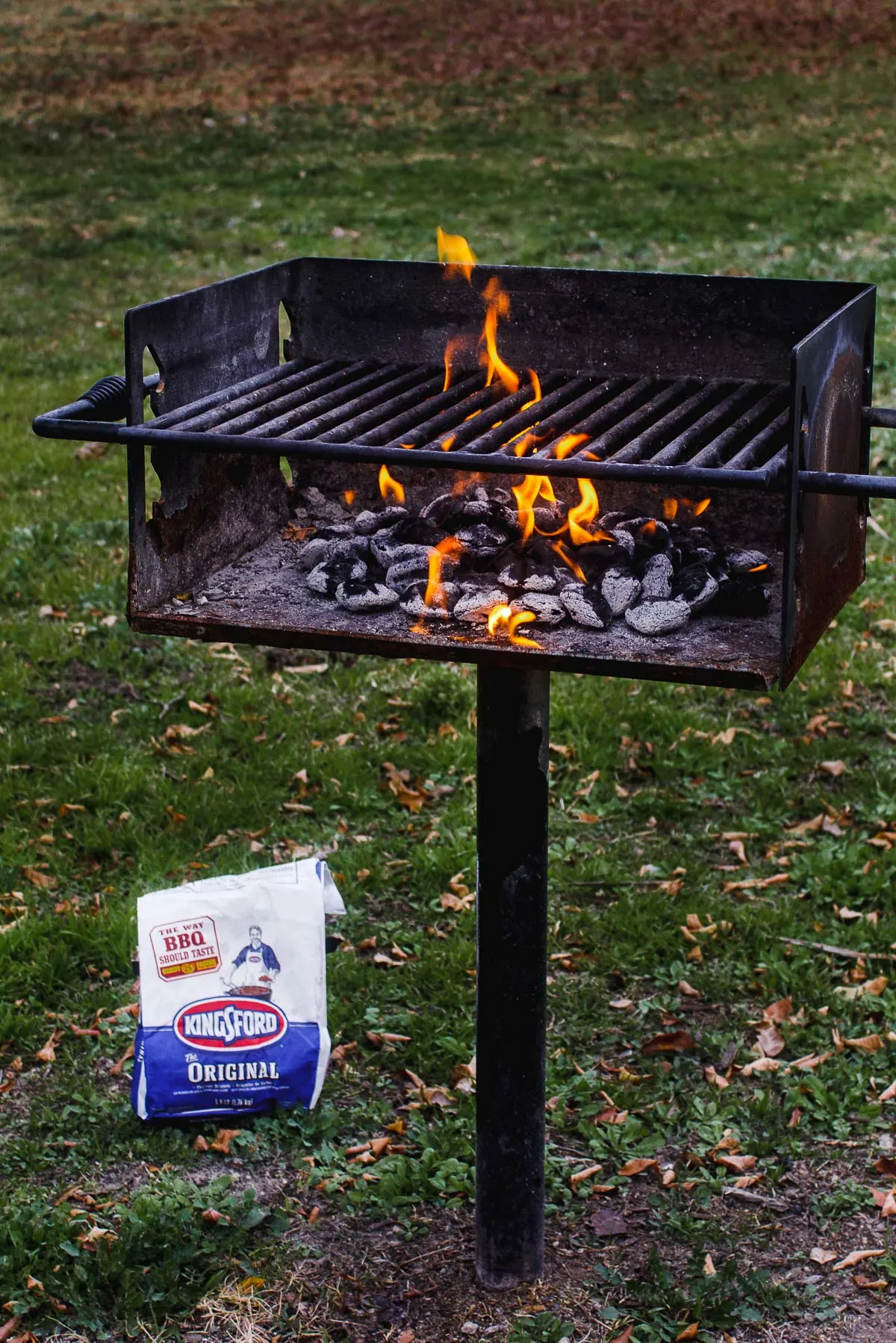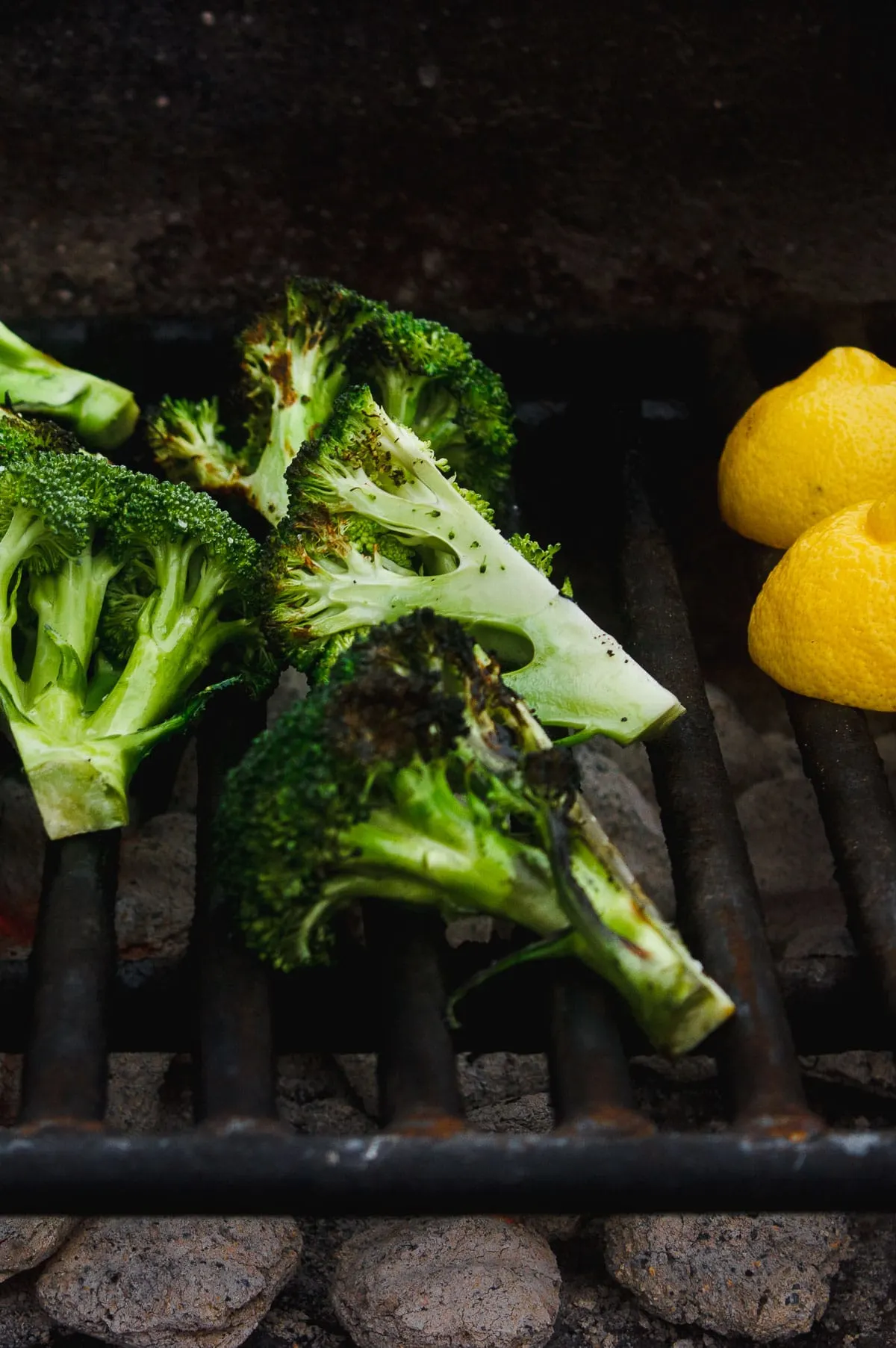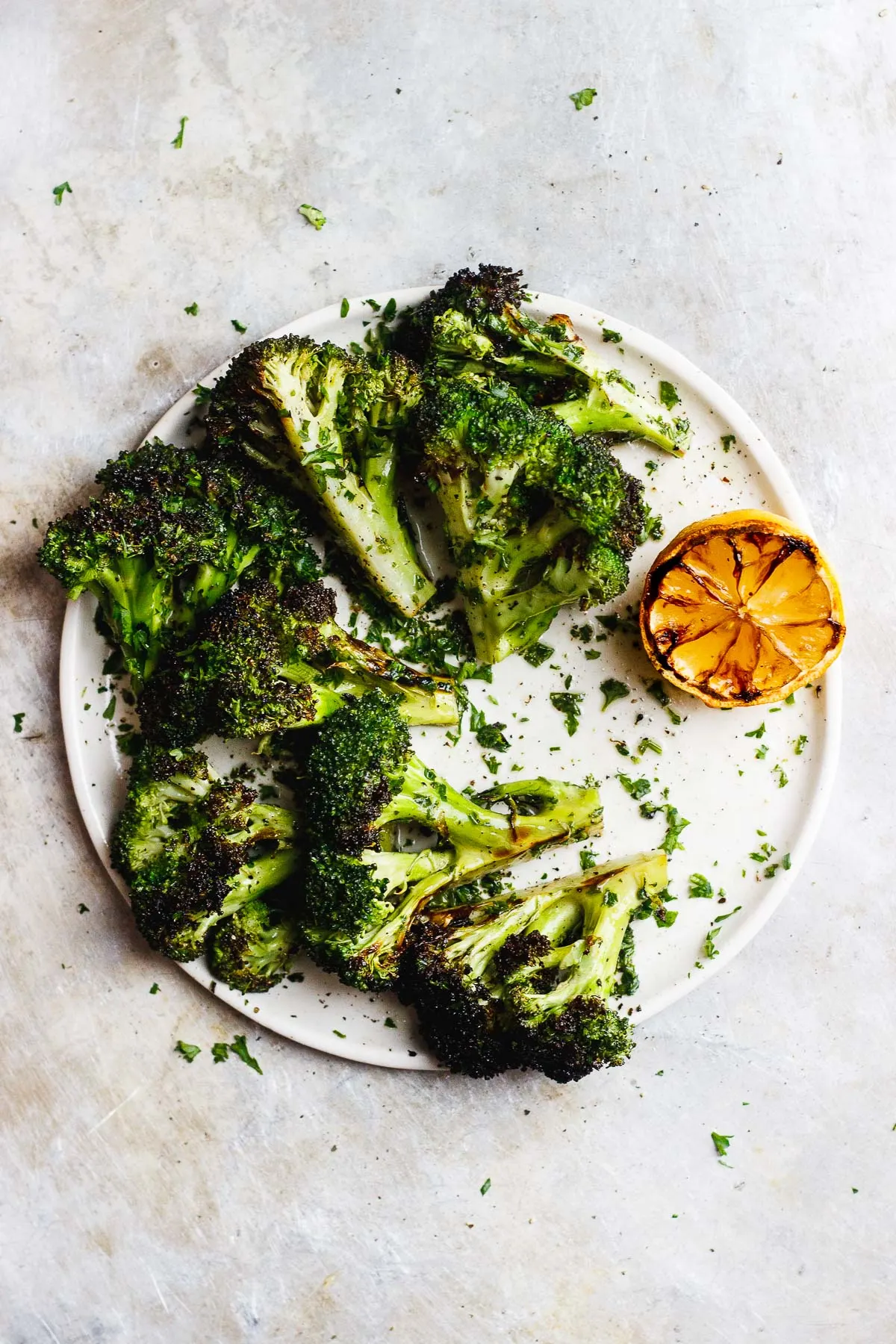 Grilled Broccoli with Charred Lemon Parsley Sauce
Ingredients
2

medium broccoli heads

6

tablespoons

olive oil, divided

1

lemon

1/4

cup

parsley, minced

1/2

teaspoon

sea salt

1/4

teaspoon

black pepper
Instructions
Wash and quarter the broccoli, leaving the florets in large pieces with their stems intact.

Drizzle the broccoli with 3 tablespoons olive oil and gently massage the florets so they are coated well. Sprinkle with salt and pepper and place on the grill. Allow the broccoli to cook for a several minutes or until lightly charred. Flip and continue to grill the broccoli until all sides are crispy and browned.

Meanwhile cut the lemon in half and place cut side down on the grill as well. Do not flip and allow the lemon to char. Remove the lemon once it is charred on the cut side.

After the broccoli and lemon are cooked remove them from the grill and put the charcoal out by

following these steps

.

Prepare the sauce by squeezing the juice out of the lemons in a small mixing bowl, and discard any seeds. Next whisk in the remaining 3 tablespoons olive oil until creamy. Then fold in the minced parsley, salt and pepper and stir until smooth.

Pour the sauce over the broccoli and serve hot and crispy.
More grilled vegetables you will love.
[hr]
This post is sponsored by Kingsford®; all opinions are my own.