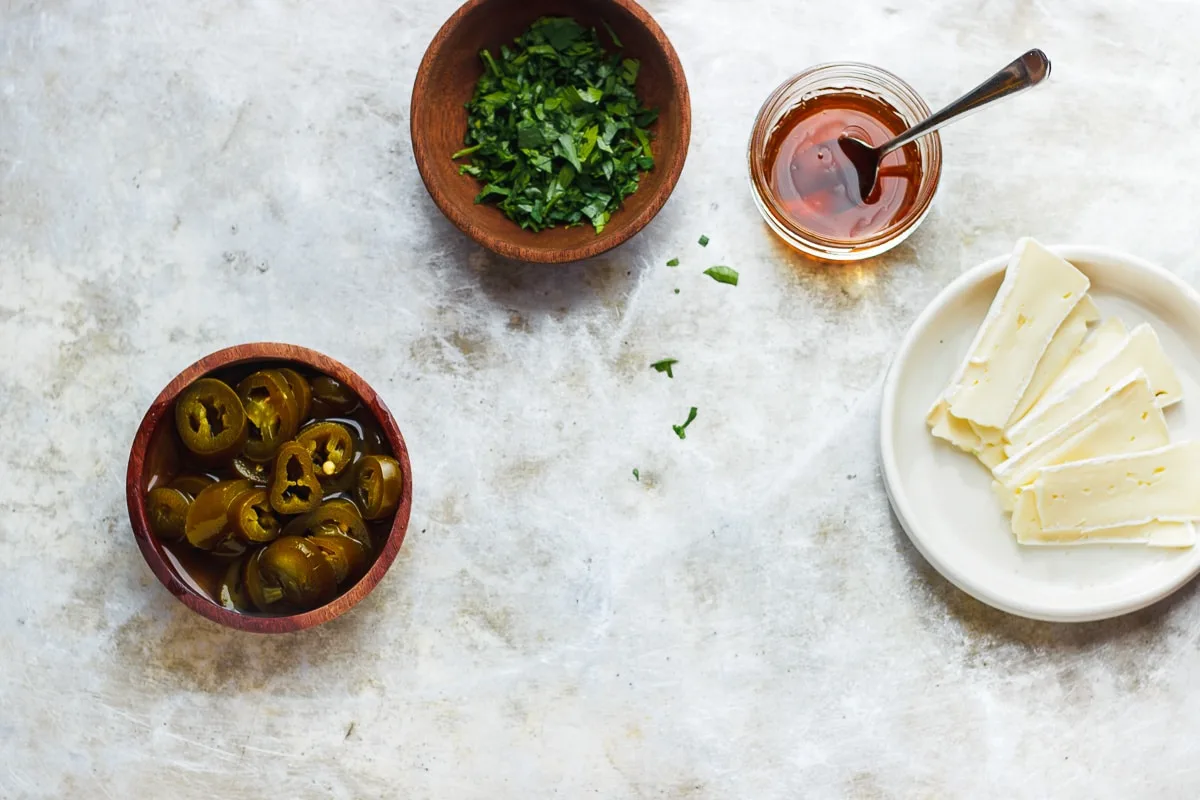 Thanksgiving is a only a few days away. Are you ready? Have you planned your menu yet? (I haven't.) Are you hosting, or are you going to be a guest? No matter what your plans are. These sweet potato crostini would be a great addition to your holiday party.
They're so simple, loaded with flavor and they take only twenty minutes to put together. The brie, the jalapeños, the honey and the herbs are a match made in heaven together. These flavors are meant to be as one. It's the perfect combination of sweet, spicy and herbaceous. To me – it's the perfect bite.
How to make these sweet potato crostini.
First, you roast the sweet potato rounds into little crostini bites. A few tips! Slice the sweet potato into equal sizes. Using a mandoline, if you have one, would be helpful in this process. And when you're roasting the sweet potato slices, make sure you give them plenty of room on the sheet pan.
Don't crowd these babies. They need room to crisp. Feel free to use two sheets if you need too. Second, slice the brie about a quarter-inch thick. You want it to be about the same thickness as the sweet potato crostini.
To build each bite – add a slice of brie to each sweet potato crostini. Then layer on some salt, pepper, a drizzle of honey. And then, finish them off with a piece of jalapeño and a sprinkle of fresh parsley. They're best served right away, a little bit warm or at room temperature.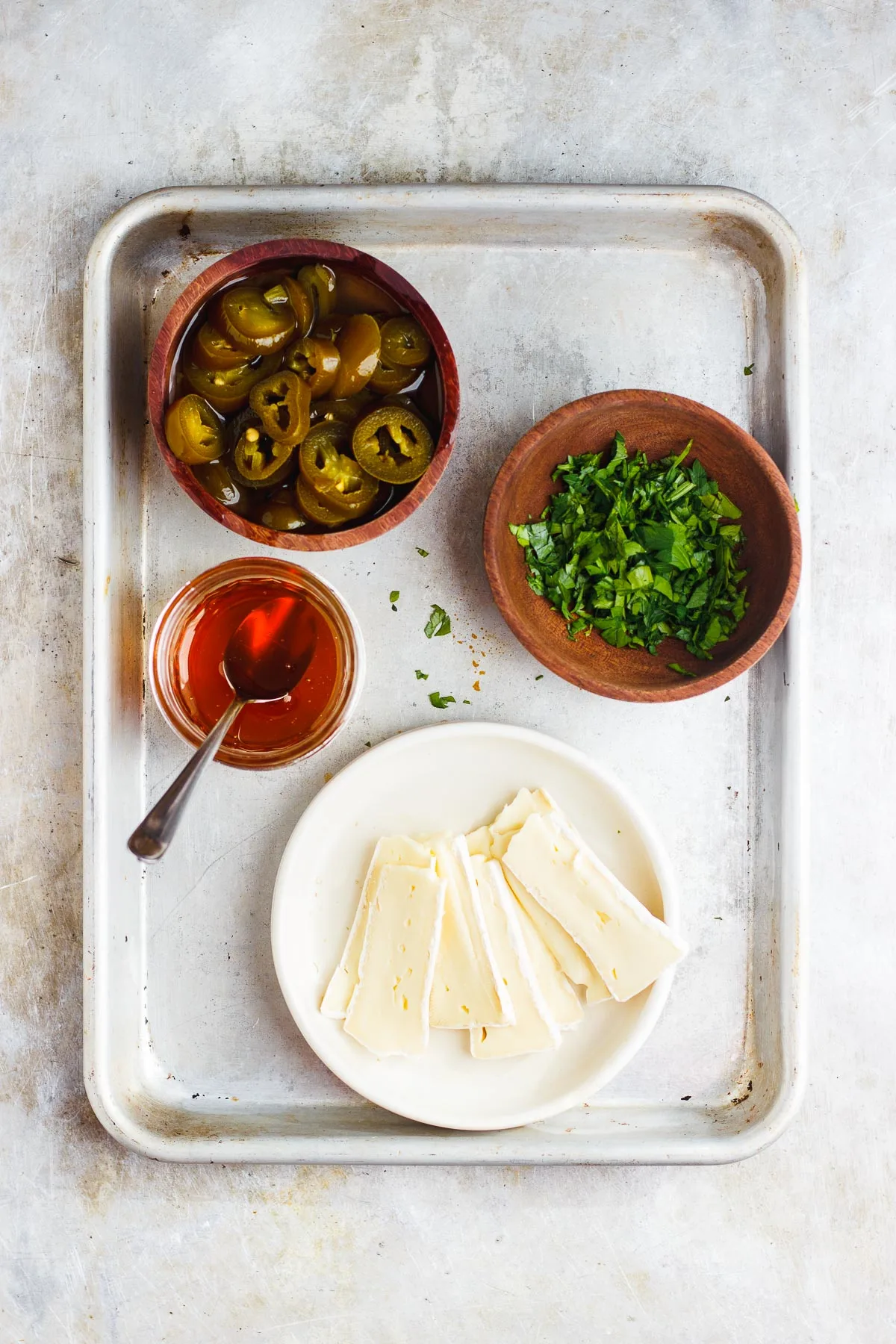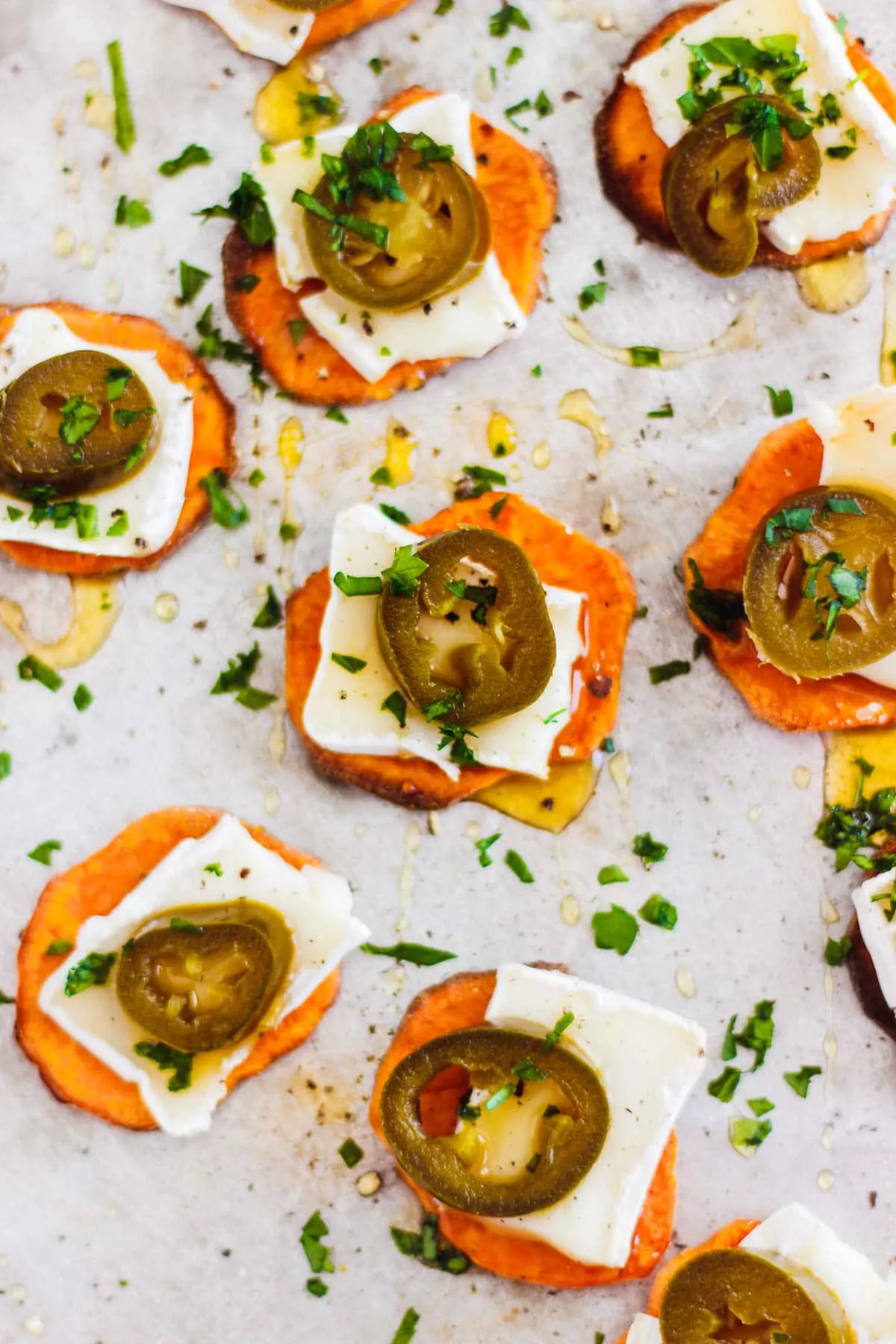 Yield: 12 crostini
Sweet Potato Crostini with Brie and Honey and Jalapeño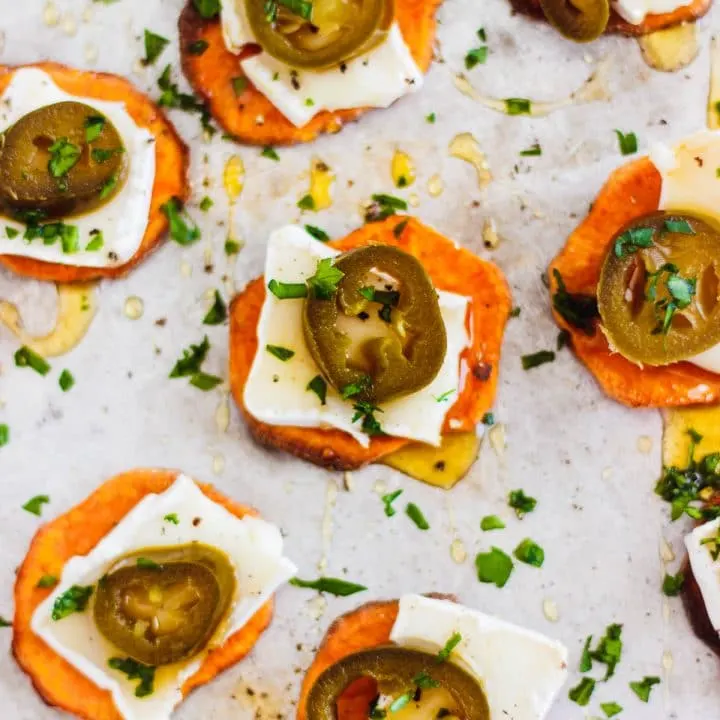 A sweet potato crostini with brie and honey and jalapeno. A simple, but delicious gluten-free and vegetarian appetizer.
Ingredients
1 medium sweet potato
1 tablespoon olive oil
4 ounces brie
¼ teaspoon sea salt
¼ teaspoon black pepper
2 tablespoons honey
¼ cup jarred jalapeños, sliced
1 tablespoon parsley, minced
Instructions
1. Preheat the oven to 450 degrees, and line a sheet pan with parchment paper.
2. Peel and then the sweet potatoes into ¼-inch thick rounds, by using an extra sharp knife or mandoline. Toss the sweet rounds in olive oil and spread them onto the sheet pan, making sure they are not touching each other. Roast for 10 minutes, then flip and roast for 5 minutes more and set aside to cool.
3. Slice the brie into ¼-inch thick squares about the same size as the sweet potato rounds.
4. Top each sweet potato crostini with a slice of brie, a pinch of salt and pepper, and then a drizzle of honey. Then, finish them off with a piece of jalapeño and a sprinkle of fresh parsley.
5. Enjoy warm or room temperature.