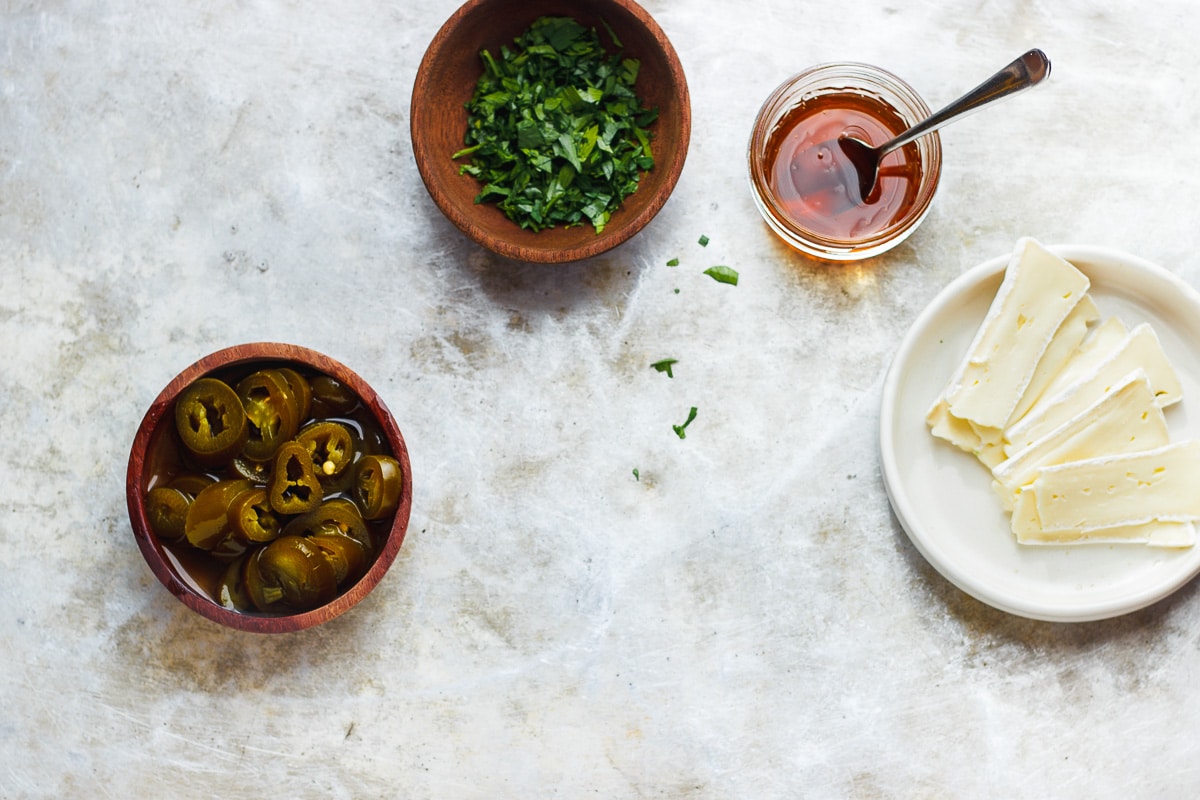 Thanksgiving is a only a few days away. Are you ready. Have you planned your menu yet? Are you hosting? Or are you going to be a guest? No matter what your plans are. These sweet potato crostini would be a great addition to your holiday party.
They're so simple. And they're loaded with flavor, and they take twenty minutes to put together. The brie and the jalapeños, and the honey and the herbs are a match made in heaven. These flavors are meant to be together.
This sweet potato crostini recipe is sponsored by Rio Luna Organic Peppers. I am proud to partner with Rio Luna because I love their mission. Rio Luna peppers are certified organic, non-GMO, fat and cholesterol-free, low calorie and kosher.
Rio Luna produces the highest quality organic peppers because of their committed standards. They work with trusted growing partners who use smart sustainability practices like drip irrigation, recycling initiatives and crop rotation. You can visit the Rio Luna Organic Peppers site for coupons to purchase the jalapeños used in this pink drink at Kroger or Whole Foods.
How to make sweet potato crostini.
First you roast the sweet potato rounds into little crostini bites. And then you top those bites with the perfect combination of cheese, sweet, a little bit of tangy heat and herbs. It's the perfect one bite.
The crostini can be easy to burn, so make sure you slice the rounds evenly and watch them closely. Slicing the brie thinly is also a good tip because you want the cheese to be about the same thickness of the crostini. They're best served right away or at room temperature.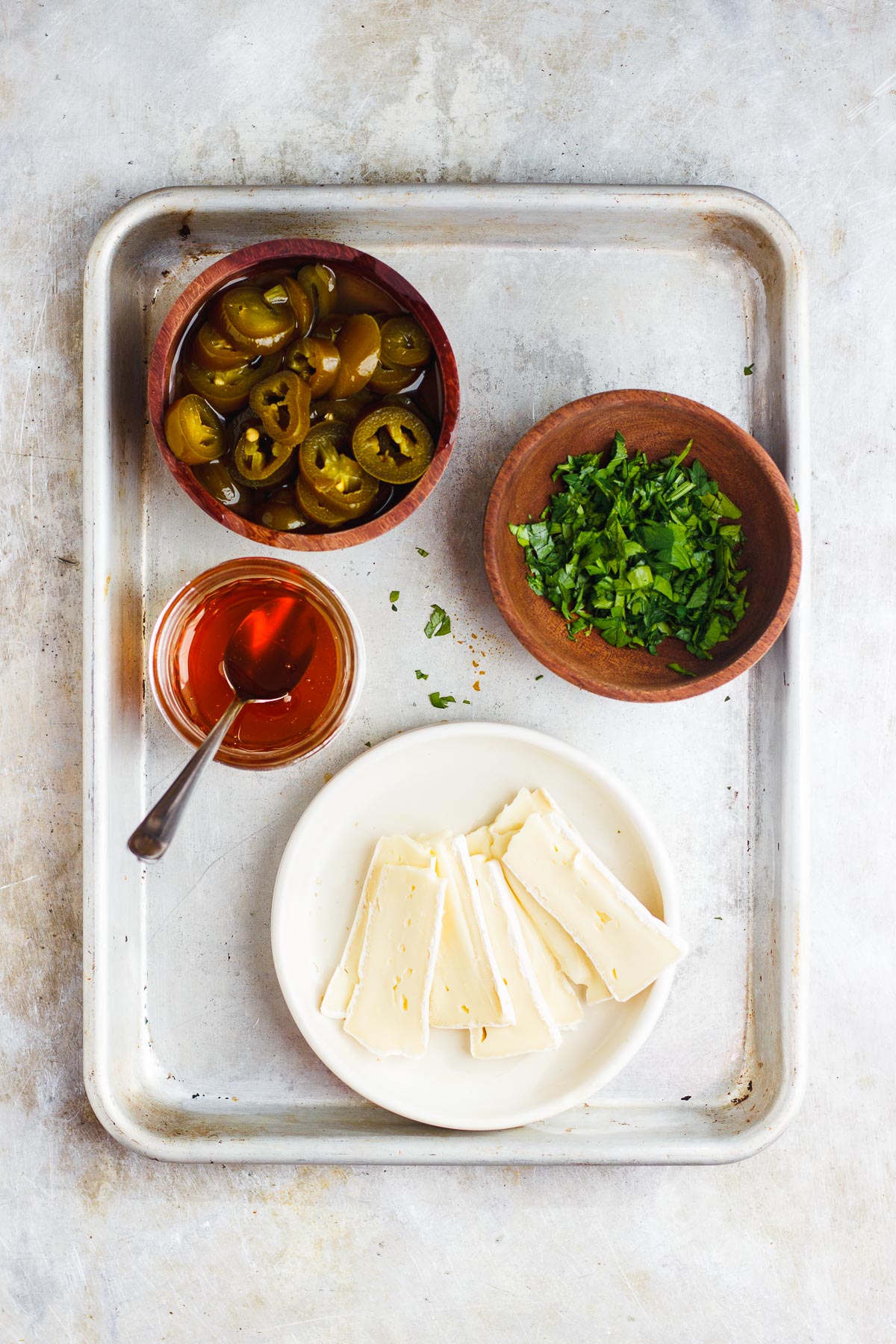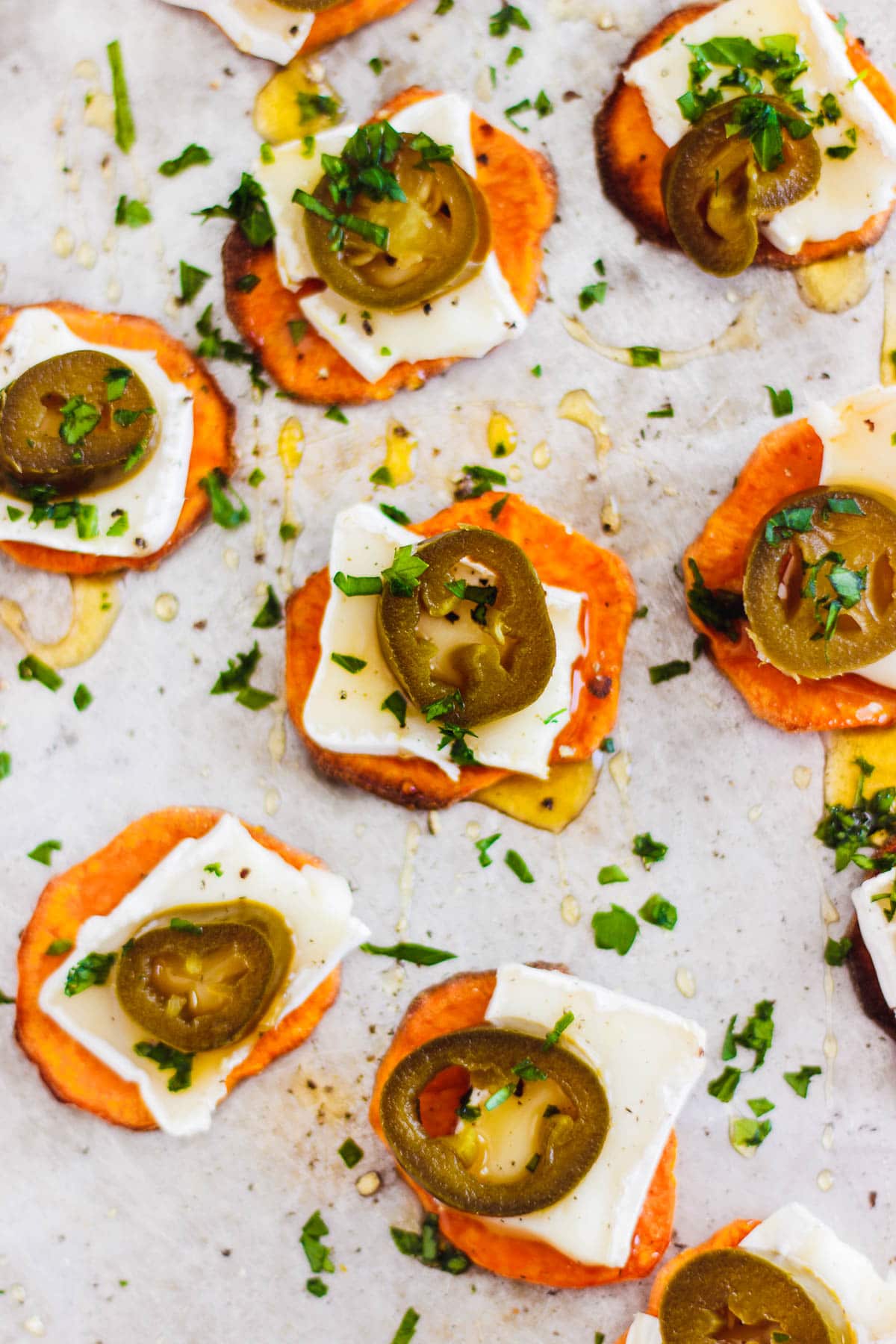 Yield: 12 crostini
Sweet Potato Crostini with Brie and Honey and Jalapeño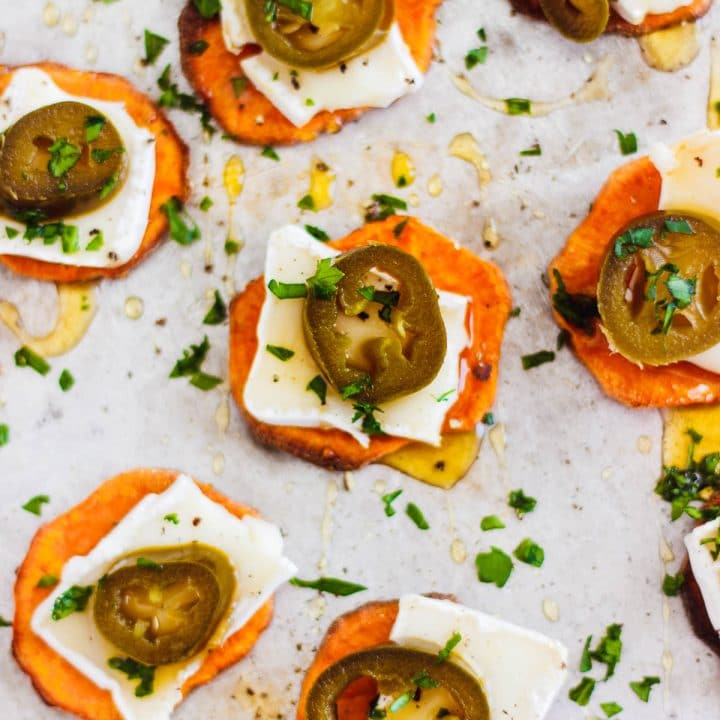 A sweet potato crostini with brie and honey and jalapeno. A simple, but delicious gluten-free and vegetarian appetizer.
Ingredients
1 medium sweet potato
1 tablespoon olive oil
4 ounces brie, sliced
1/4 teaspoon sea salt
1/4 teaspoon black pepper
2 tablespoons honey
1/4 cup jarred jalapeños, sliced
1 tablespoon parsley, minced
Instructions
Preheat the oven to 450 degrees and line a sheet pan with parchment paper.
Peel and then slice the sweet potato into 1/8 inch thick medallions. Toss the sweet potatoes in olive oil and spread them onto the sheet pan making sure they are not touching each other. Roast for 10 minutes, then flip and roast for 5 minutes more and set aside to cool.
Top each sweet potato crostini with brie, a pinch of salt and pepper, and then drizzle with honey. Finish them off with a piece of jalapeño and a sprinkle of fresh parsley.