Autumnal recipes are some of my favorite to develop. And over the years I've brought you loads of them. I gathered up my favorite thirty gluten-free and vegetarian Thanksgiving recipes that would be a perfect accompaniment on your holiday table. From starters, sides and mains to cocktails and desserts – I've got you covered. These are the recipes that will make your Thanksgiving simple, seasonal and totally plant-based.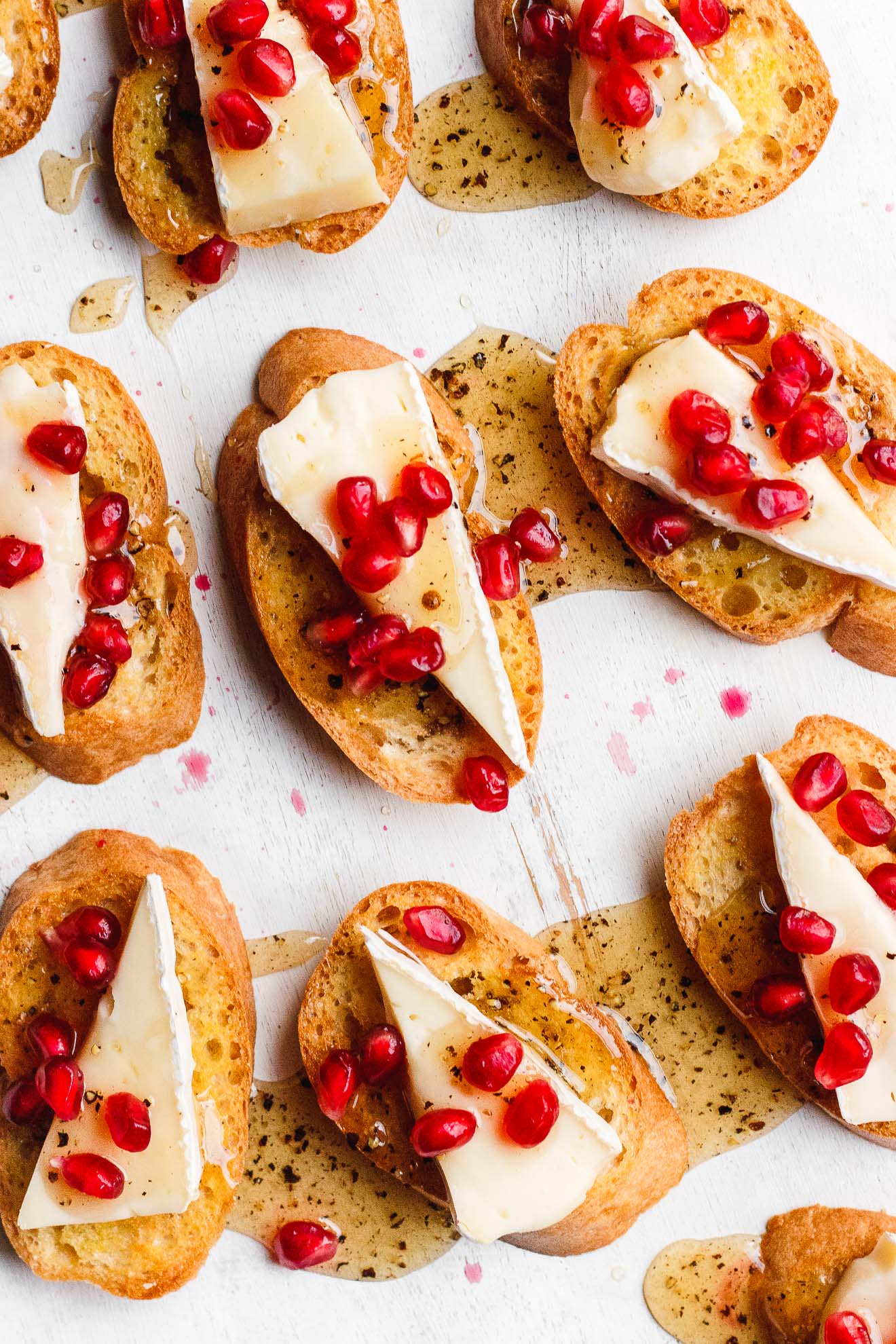 Vegetarian Thanksgiving Starters.
Brie Crostini with Black Pepper Honey and Pomegranate
Sweet Potato Crostini with Brie Honey and Jalapeños
Holiday Hummus with Pomegranate and Persimmon Salad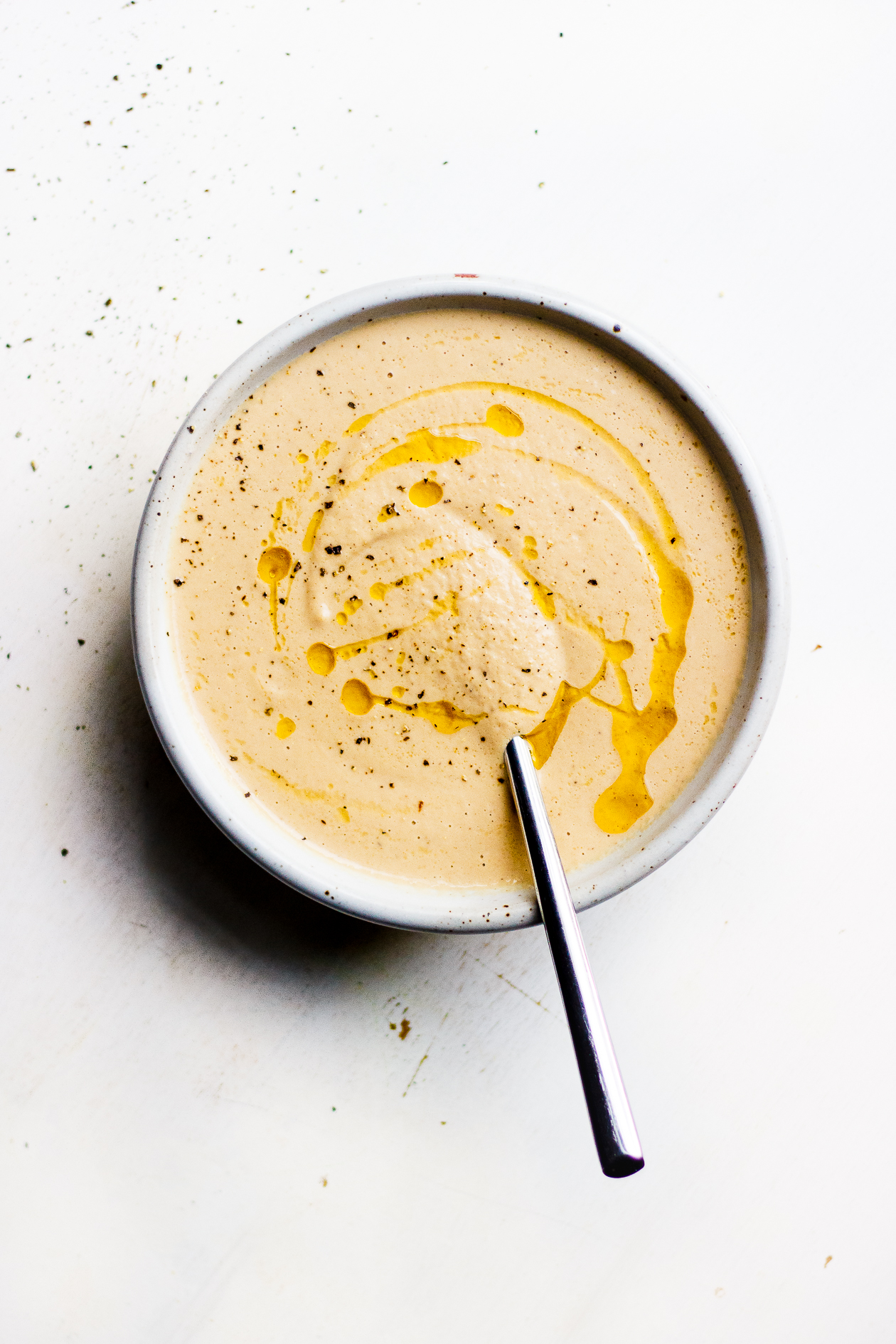 Vegetarian Thanksgiving Soups.
Cream of Onion Soup with Caramelized Fennel
Creamy White Bean Broccoli Soup with Yogurt
Caramelized Onion Pumpkin Soup with Pumpkin Seed Dukkah
Caramelized Golden Beet Soup with Fall Roots + Garlicky Yogurt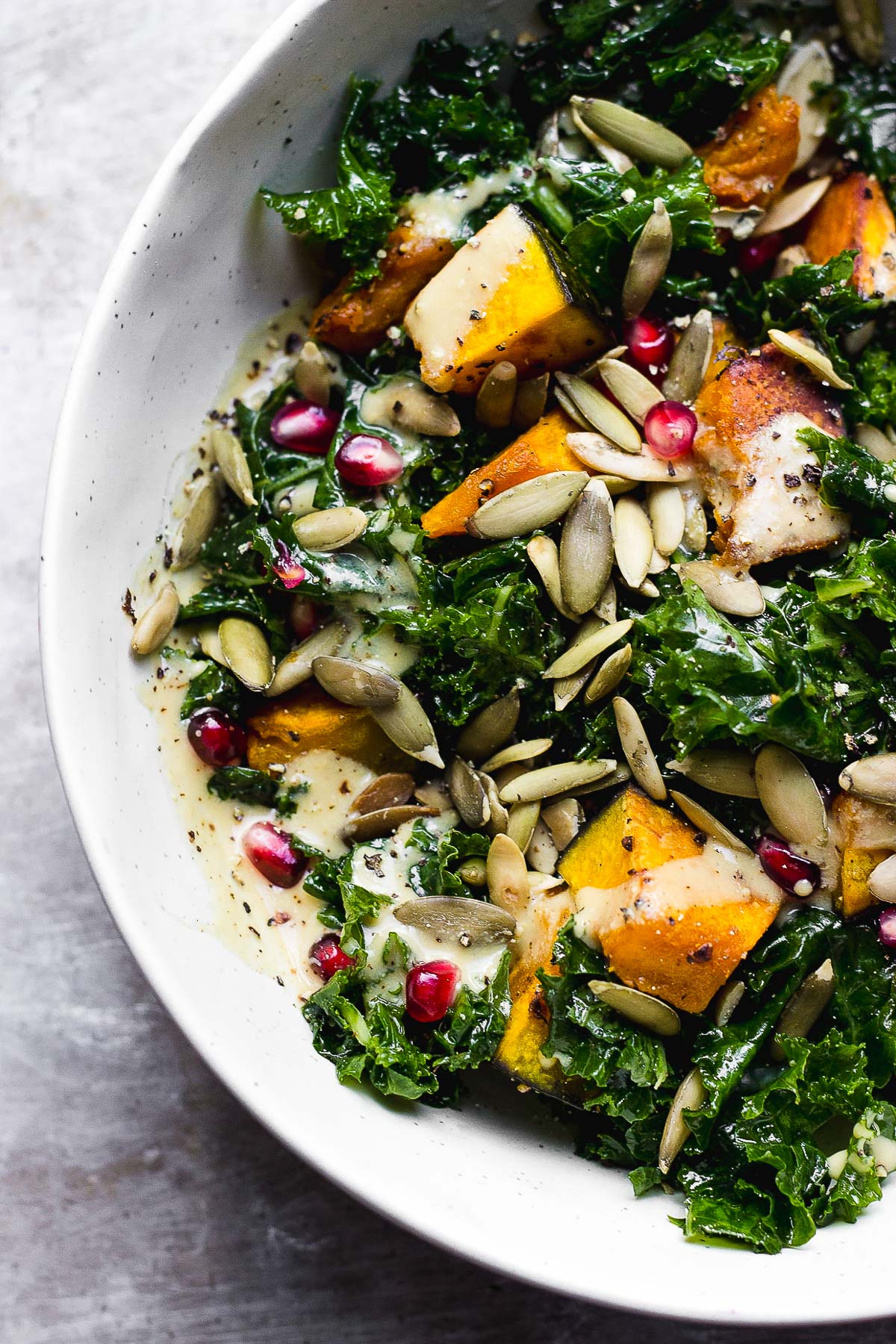 Vegetarian Thanksgiving Salads.
Kale Salad with Kabocha Squash + Maple Dijon Dressing
Celery Salad with Black Pepper Turmeric Vinaigrette
Mixed Greens Salad with Pumpkin Seed Dukkah
Roasted Romanesco Leek + Brussels Salad with Green Olive Dressing
Savory Apple Salad with Celery + Peanuts
Vegetarian Thanksgiving Sides.
Cranberry Glazed Carrots with Garlic + Pink Peppercorn
Roasted Kohlrabi with Creamy Old Bay Onion Dip
Roasted Acorn Squash with Shallots and Parsley Oil
Crispy Brussels Sprouts Breadcrumbs with Shallot + Sage
Simmered Brussels Sprouts in Cream with Black Pepper Breadcrumbs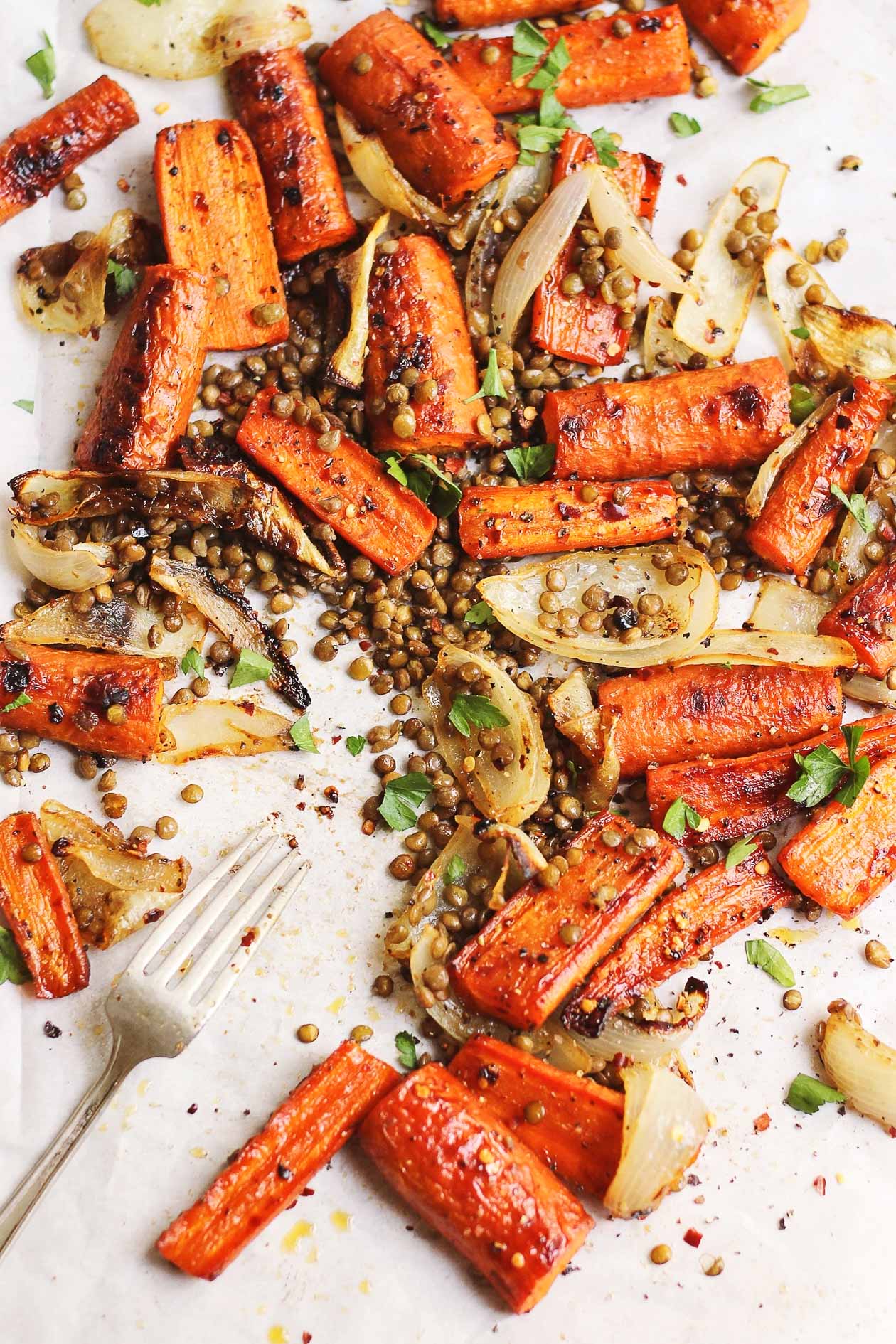 Vegetarian Thanksgiving Mains.
Sheet Pan Maple Roasted Carrots with Crispy Lentils
No-Stir Risotto with Herbed Caramelized Carrots
Classic Radicchio Risotto with Red Wine
Creamy Pumpkin Polenta with Balsamic Roasted Beets
One-Pot Sweet Potato Quinoa Skillet with Kale + Sage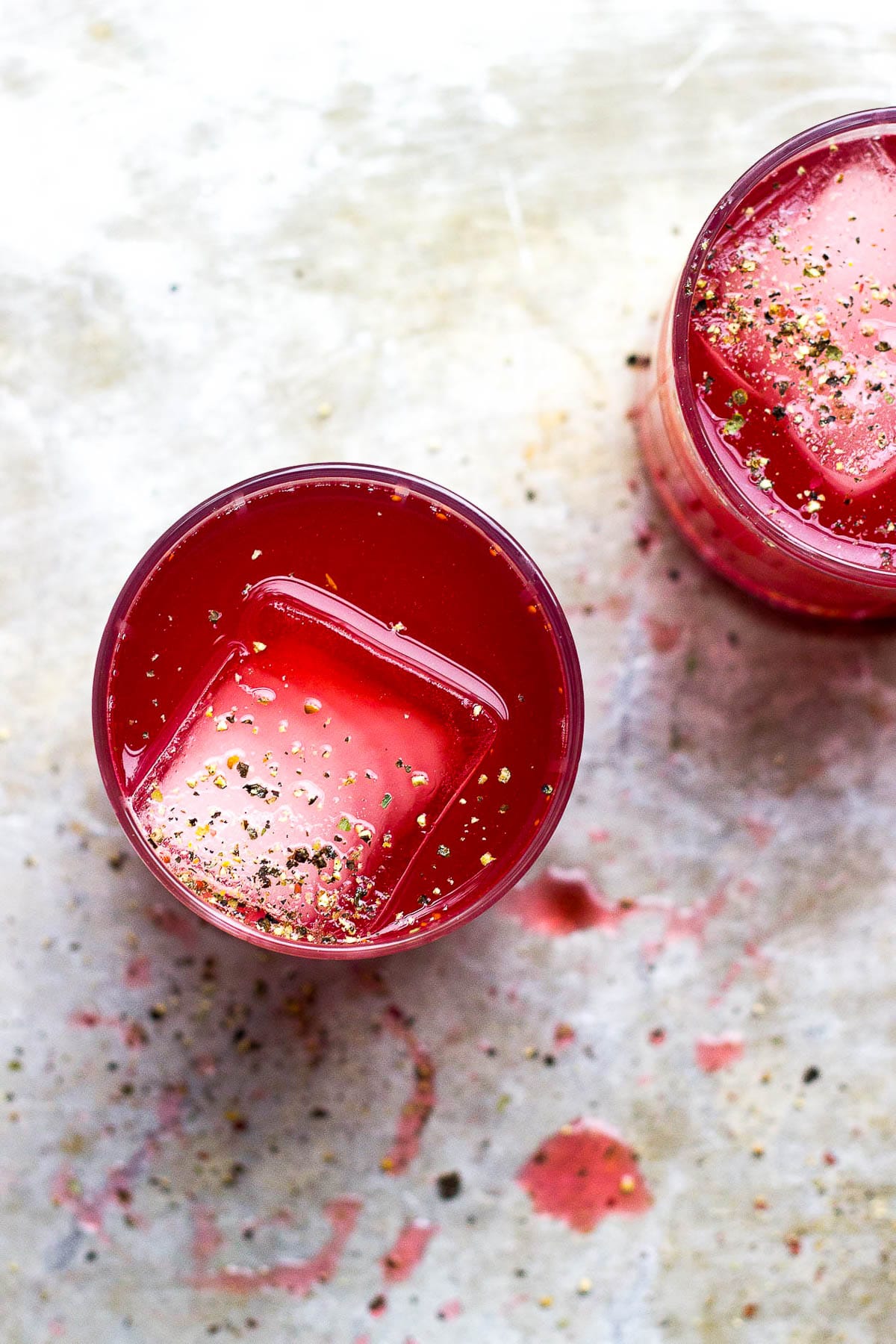 Vegetarian Thanksgiving Cocktails.
Black Peppercorn and Cranberry Shrub Cocktails
Sweet Tea Sangria with Cinnamon and Pomegranate
Bubbly Carrot Shrub Cocktail with Tarragon
Dirty Chai Martini with Maple and Pink Himalayan Salt
Golden Bubbles Champagne Cocktail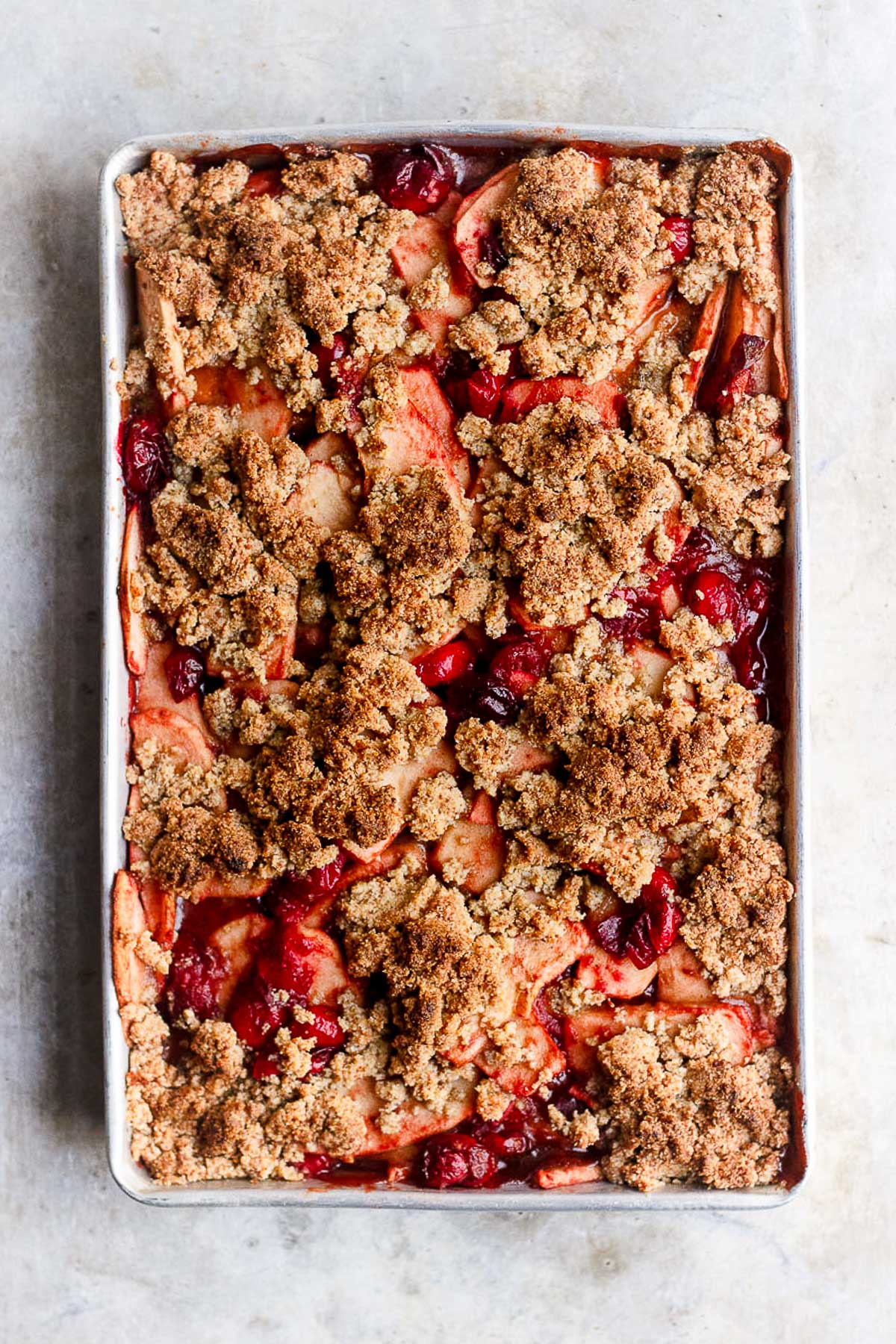 Vegetarian Thanksgiving Desserts.
Apple Cranberry Crisp with White Wine and Olive Oil
Apple Crumb Bars with Maple Coffee Glaze
---
More gluten-free and vegetarian Thanksgiving recipes you will love.
Harvest Vegetable Mash by, The First Mess
Butternut Squash Shepherds Pie by, Will Frolic for Food
Chai Spiced Apple Cider Cocktail by, Vegetarian Ventures