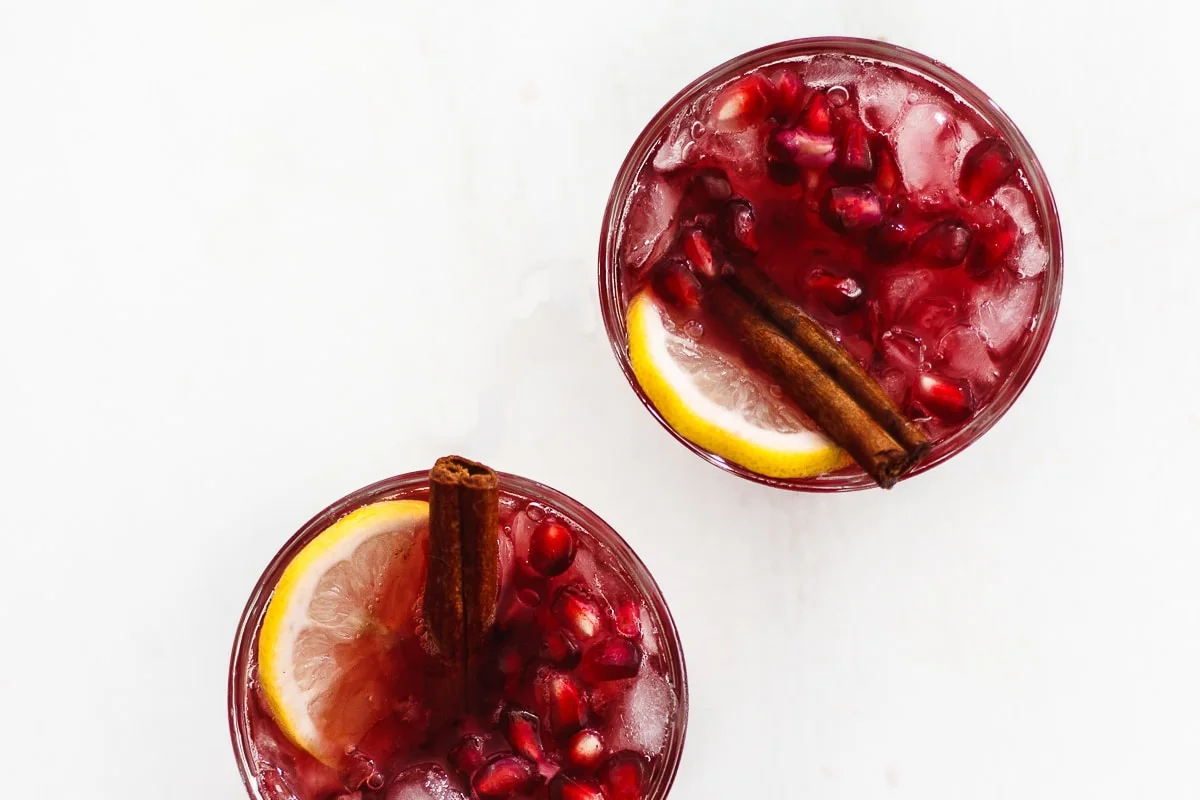 This post is sponsored by Milo's Tea.

So as you know.
I live in Texas now.
Something you may not know though.
Is that I drink sweet tea now.
And sweet tea sangria.
Who am I?
I don't know.
But, I love it.
This sweet tea sangria with notes of cinnamon, citrus and pomegranate was crafted with your holiday gatherings in mind, and proudly sponsored by Milo's Tea. Milo's in an all natural award winning tea, that is freshly brewed from real tea leaves with a clean ingredient list free from preservatives and acids.
Their tea is available sweetened with pure cane sugar, a no calorie sweetened with sucralose or an unsweet. I am using the sweetened with pure cane sugar in this sweet tea sangria, but depending on your preference you could easily swap in the no calorie or unsweet tea.
Besides the taste of Milo's my favorite things about them are that they are a family owned and certified women-owned business – which means the majority of their company is owned and operated by women. Additionally, they consider themselves stewards of the people and land where charity and environmental concerns are at the forefront of their mission. All of which are really important things to me, which makes me a really big fan of Milo's.
You can find Milo's in the refrigerated juice section of your local grocer. Click here for the store locator to find all of the Milo's products near you.
And like I said last week, I am really into minimal and simple holiday entertaining. It is equal parts sweet tea and red wine, and contains just four ingredients. All of which you can find easily at the store. And all it takes is some light assembly and you have a beautiful, delicious and festive cocktail for your holiday table and parties. This sweet tea sangria with notes of pomegranate and citrus is everything. I hope you like it as much as I do.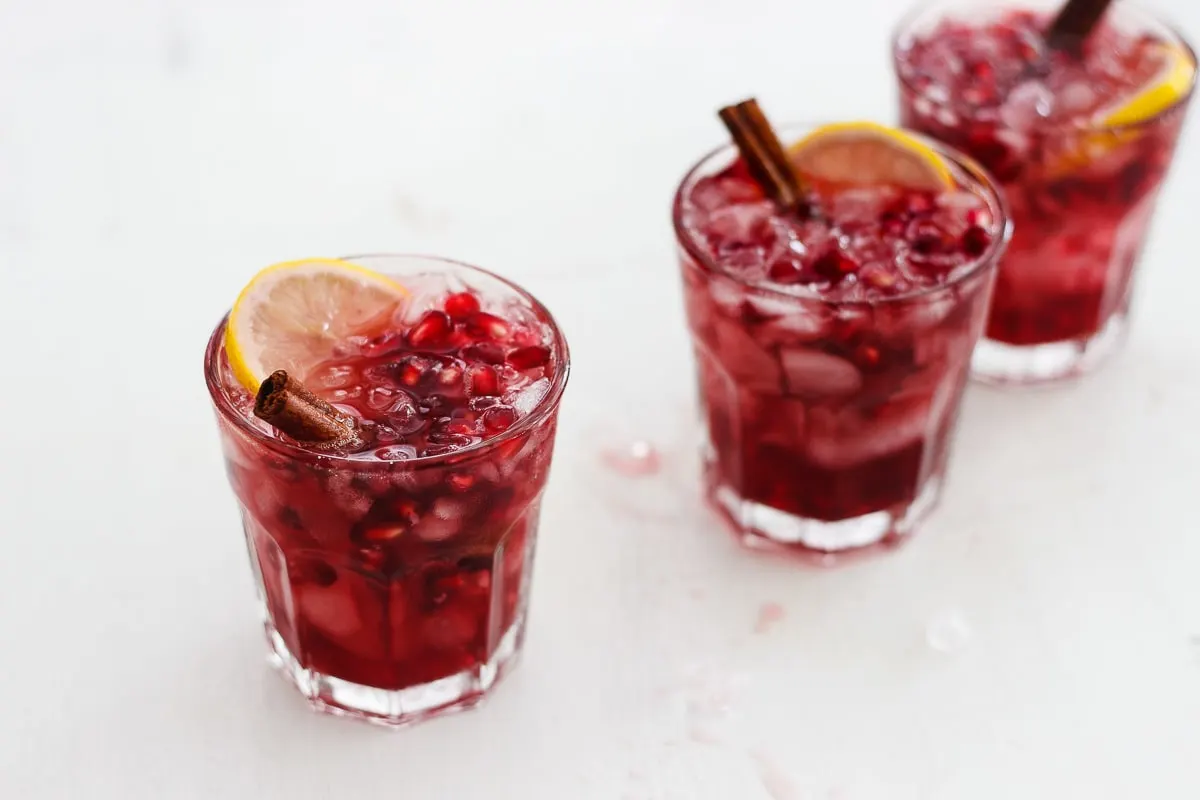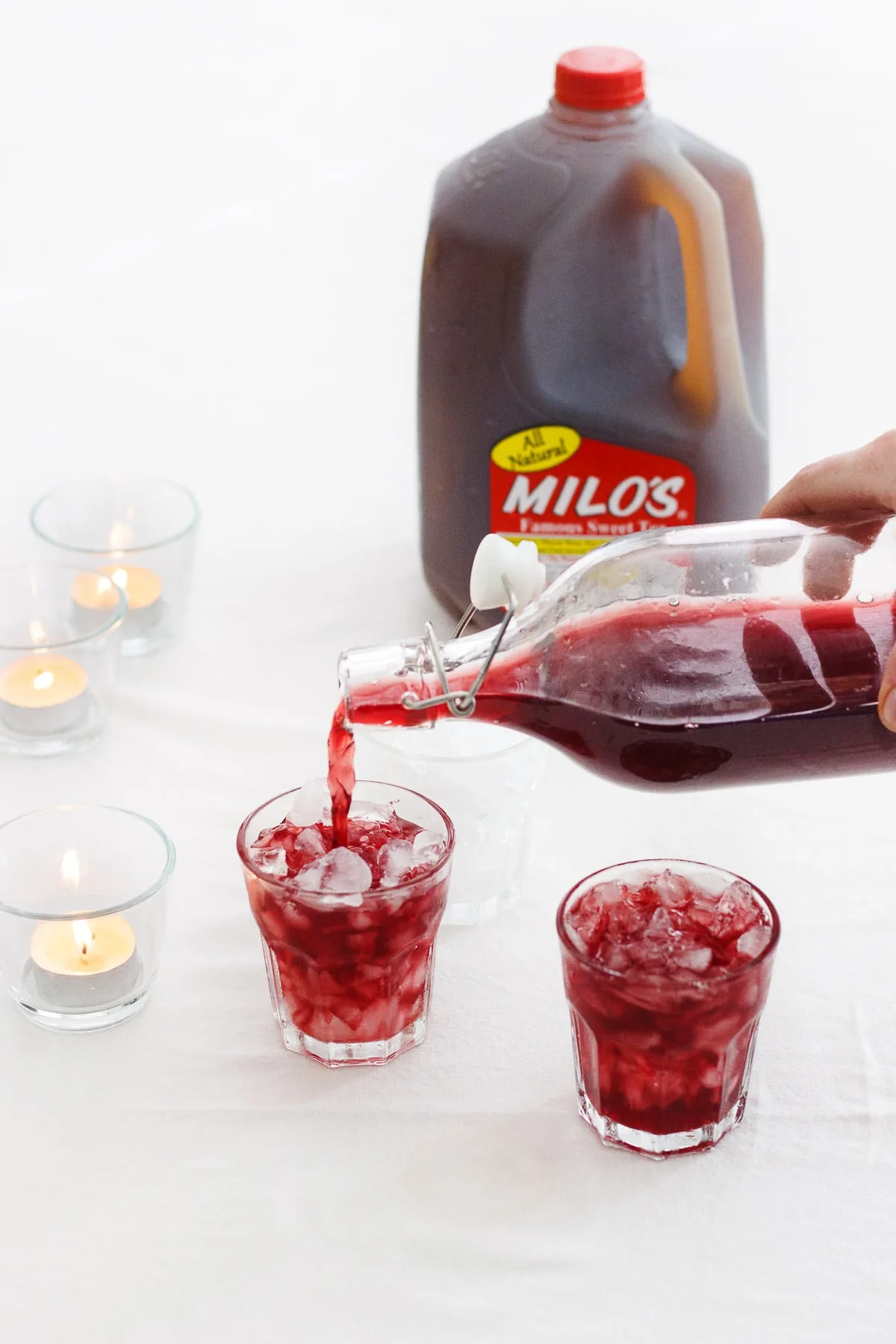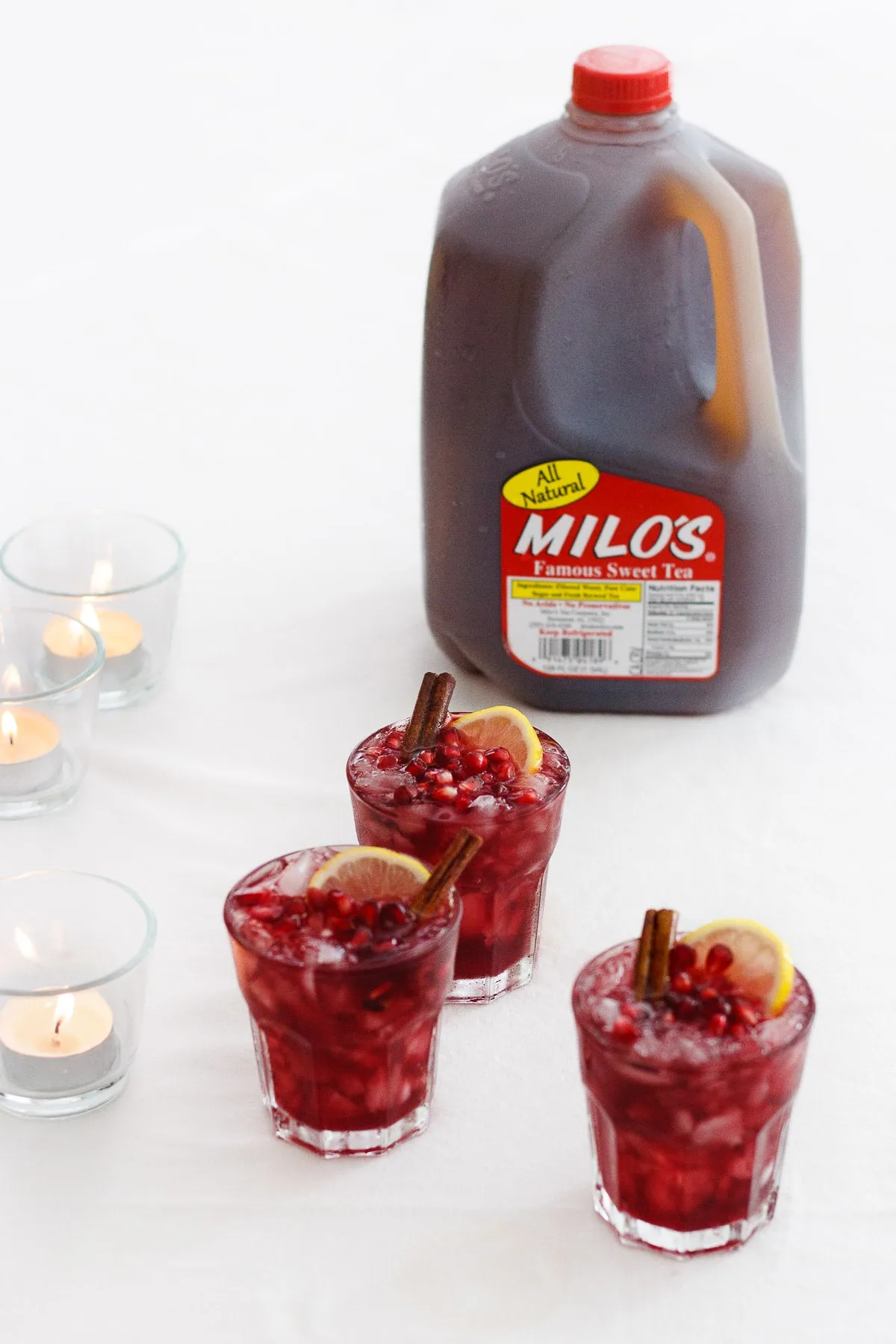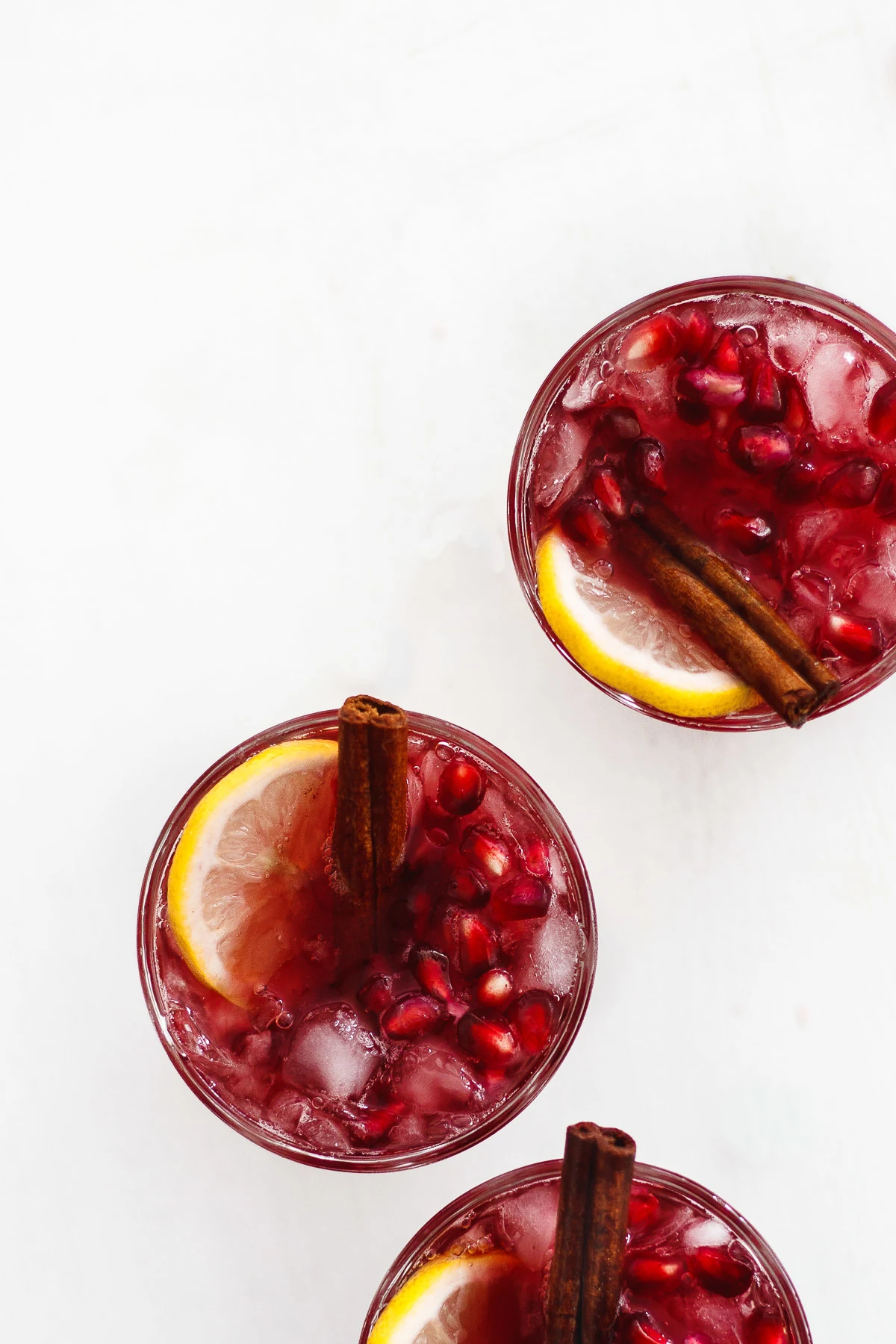 Sweet Tea Sangria with Cinnamon and Pomegranate
Ingredients
2

cups

Milo's Sweet Tea

2

cups

red wine

1

teaspoon

cinnamon

2

tablespoons

lemon juice

lemon wheels, for garnish

pomegranate arils, for garnish

cinnamon sticks, for garnish
Instructions
In a pitcher combine the sweet tea, red wine, cinnamon, lemon juice and stir.

Pour into glasses over ice and garnish with a lemon while, pomegranate and a cinnamon stick.
[hr]
This post is sponsored by Milo's Tea; all opinions are my own.