Vegan carrot cake energy balls with flax seed and fresh ginger.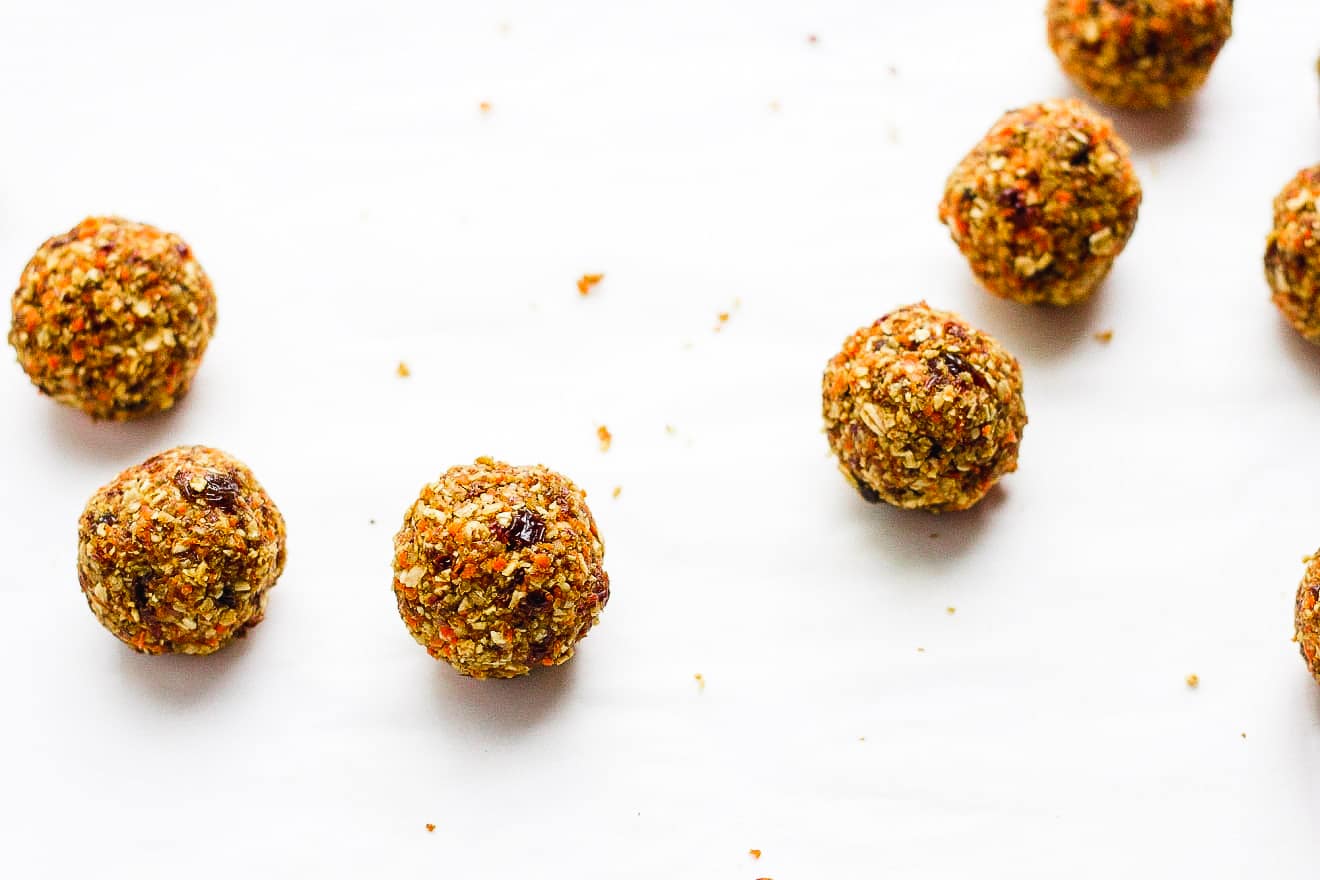 Up until a few weeks ago.
I had never made.
Let alone eaten an energy balls.
But, now.
I'm pretty much addicted.
Especially to these carrot cake energy balls.
And although I haven't eaten carrot cake in years, from what I remember these taste exactly like it. In general energy balls are a good source of raw, vegan, gluten-free, protein-packed snacks. And these carrot cake energy balls are very quick to make, versatile, portable and you can pack them full of all the good things like flax seed, fresh ginger, oats, cinnamon and coconut. Do you dig it?
I wrote a little bit about how I've gained some weight since moving to the Midwest here in this recent post. Spilling these thoughts publicly with all of you, and being honest with myself, allowed me to turn around what seemed positively devastating into something really positive. And, it inspired my new workout regimen. I joined a gym, and I hired a personal trainer. In the morning I eat a couple of these carrot cake energy balls on my way to workout. They have been a lifesaver.
Beyond losing some weight and getting back to feeling more like myself. I have two goals right now. Get to the gym three days a week, and finish what I started my senior year of high school and memorize Country Grammar in its entirety.
I know this is crazy random. But this album gets me motivated. Literally, it physically gets me to the gym. Nelly gets me on the treadmill so I can rap along with him. Maybe it's because Nelly is from St. Louis and that makes me feel like he gets me. Or maybe it's just because I'm a badass. Or maybe both. No definitely both. Eat some carrot cake energy balls, listen to Nelly and you can be a badass too.
A few things!
I'm kind of freaking out because my face and this recipe are featured in the May issue of Vegetarian Times. If you're in the grocery store or book store or any other place where they sell magazines see if you can find me.
St. Louisans! I've started a pop-up dinner series. More on this coming next week. But for now, the first event is an intimate four-course dinner paired with handcrafted cocktails on May 19. Seats are super limited. You can snag yours here.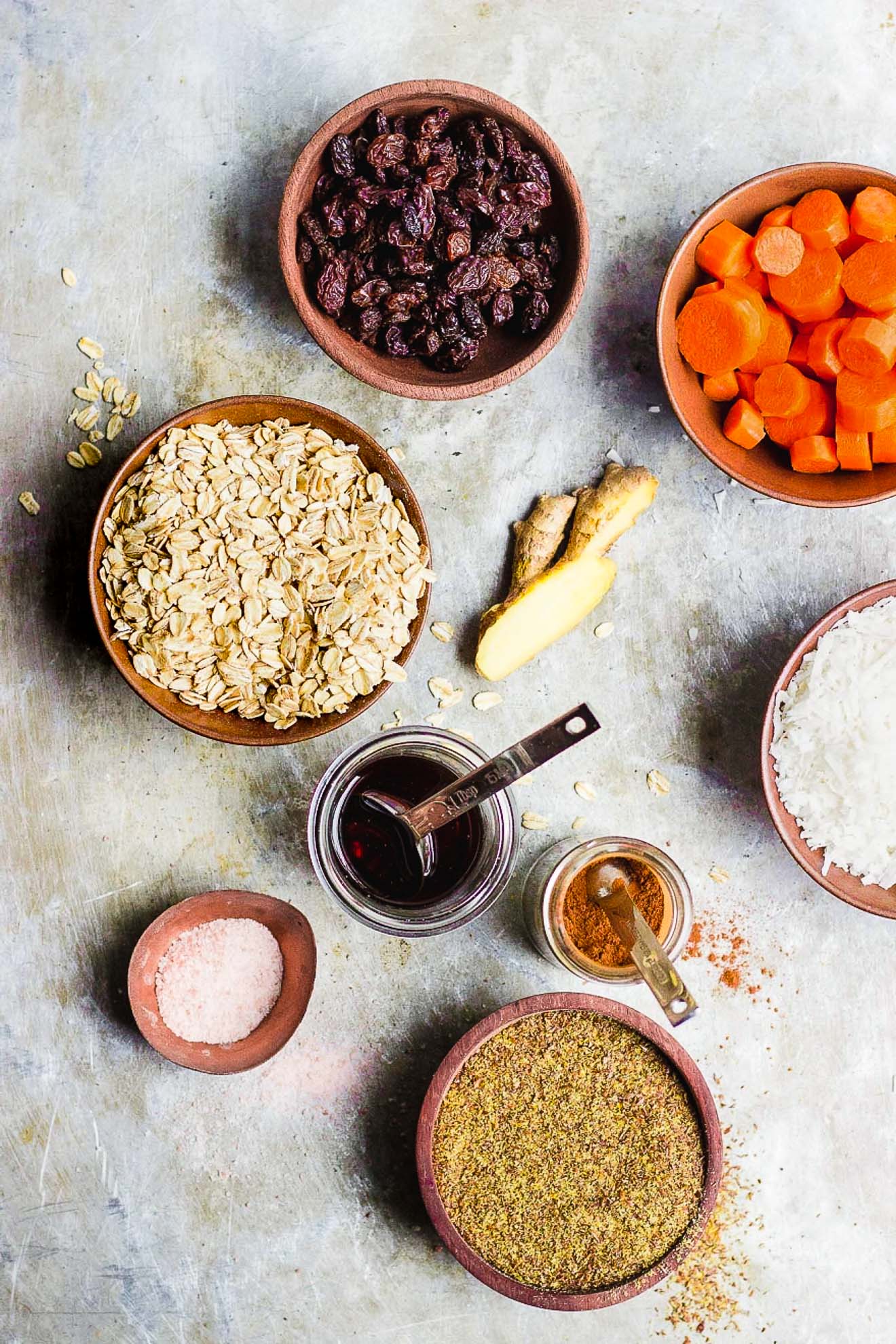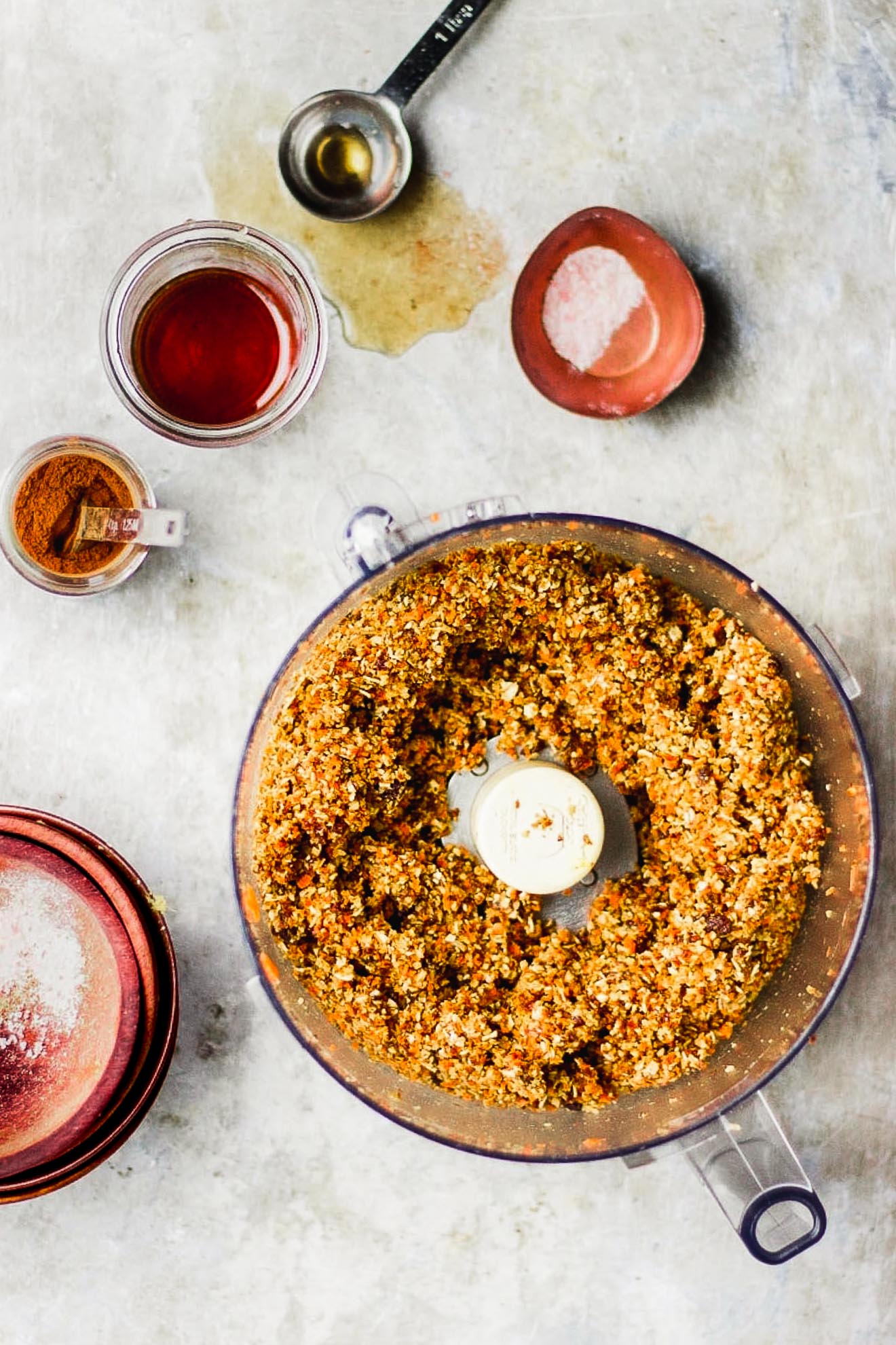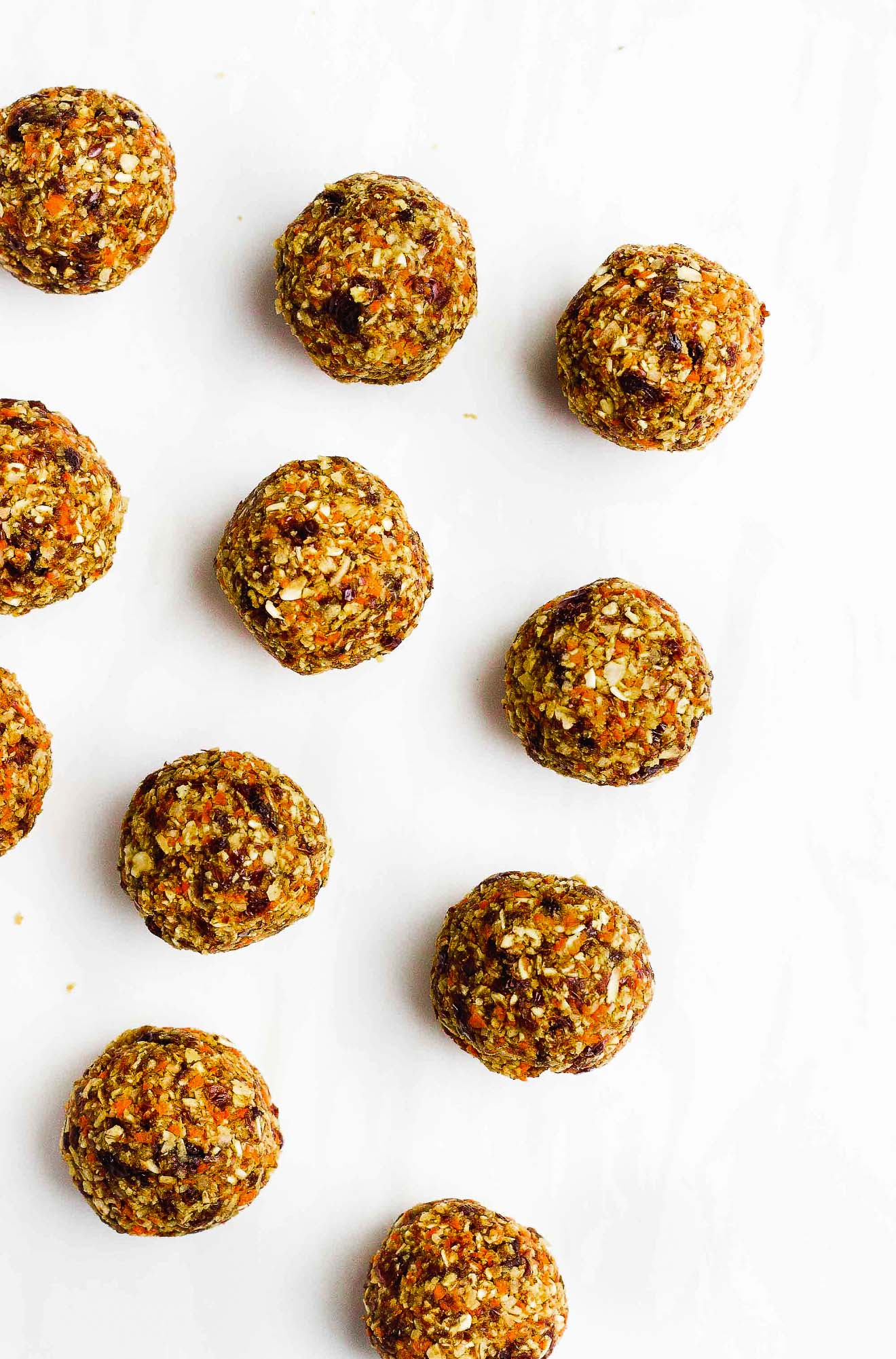 Carrot Cake Energy Balls
These energy balls can be stored in an airtight container in the refrigerator for up to five days.
Ingredients
1

cup

raw carrots

diced

1

cup

oats

1

cup

shredded unsweetened coconut

1/2

tablespoon

coconut oil

1/2

cup

ground flax seed

1/2

teaspoon

cinnamon

1/4

teaspoon

pink Himalayan salt

1/2

teaspoon

ginger

freshly grated

2

tablespoons

maple syrup

1/2

cup

raisins
Instructions
In a food processor pulse the carrots until chopped coarsely.

Then add in the oats, coconut, coconut oil, ground flax seed, cinnamon, salt, ginger and maple syrup, and pulse until chopped finely.

Lastly add in the raisins and pulse until the raisins are chopped coarse.

To form the balls, grease the palms of your hands lightly with coconut oil, and then press the mixture into your hands to compound it. Then loosely roll the mixture into a ball, and repeat.