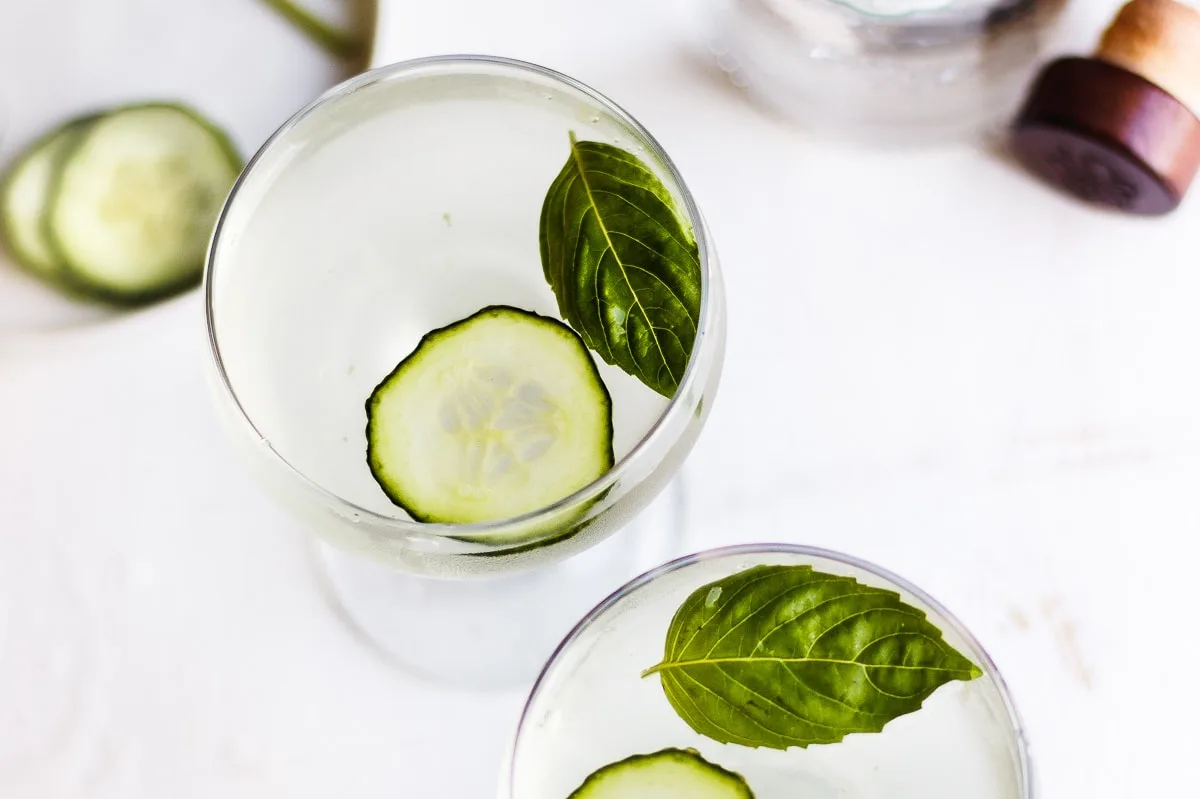 After college, when I was living in Denver, I spent almost every evening and every weekend working at a restaurant whose house cocktail was a cucumber basil martini. As a bartender, I loved making them because their cucumber and basil aroma would smell so luxurious. But, I never got to enjoy them since I was busy serving them.
Whenever I smell these botanicals together, it reminds me of when I began to explore the culinary scene around me out west. I was so young and I felt free. That is when I began to cook with good health in mind. This cucumber basil martini reminds me of that time in my life when time felt like all mine.
This post is in partnership with Prairie Organic Spirits and intended for an audience of 21+. I was first introduced to Prairie Organic Spirits brand a few years ago when I lived in the Midwest. I've continued to keep them as a bar shelf staple for their core values and dedication to our environment.
Prairie Organic Spirits is a true pioneer in the organic spirit space. They were the first USDA Certified Organic spirits brand. They remain the number one brand in the organic category today. Prairie Organic Spirits are also "distilled to taste" for a higher quality, making them the perfect brand to use in this simple cucumber basil martini recipe.
Beyond their commitment to using organic ingredients, they're also dedicated to furthering the future of organic farming. Their newly launched Spirit of Change Fund contributes one percent of sales to help more farmers go organic.
How to make a cucumber basil martini.
It's incredibly easy to assemble this cocktail. First fill a cocktail shaker with ice, slices of cucumber, fresh basil leaves, and a pinch of red salt. No muddling necessary, just shake until frothy and strain it into a chilled glass. Garnish with a cucumber slice and basil leaf, and enjoy responsibly. Click here for more cocktail inspiration.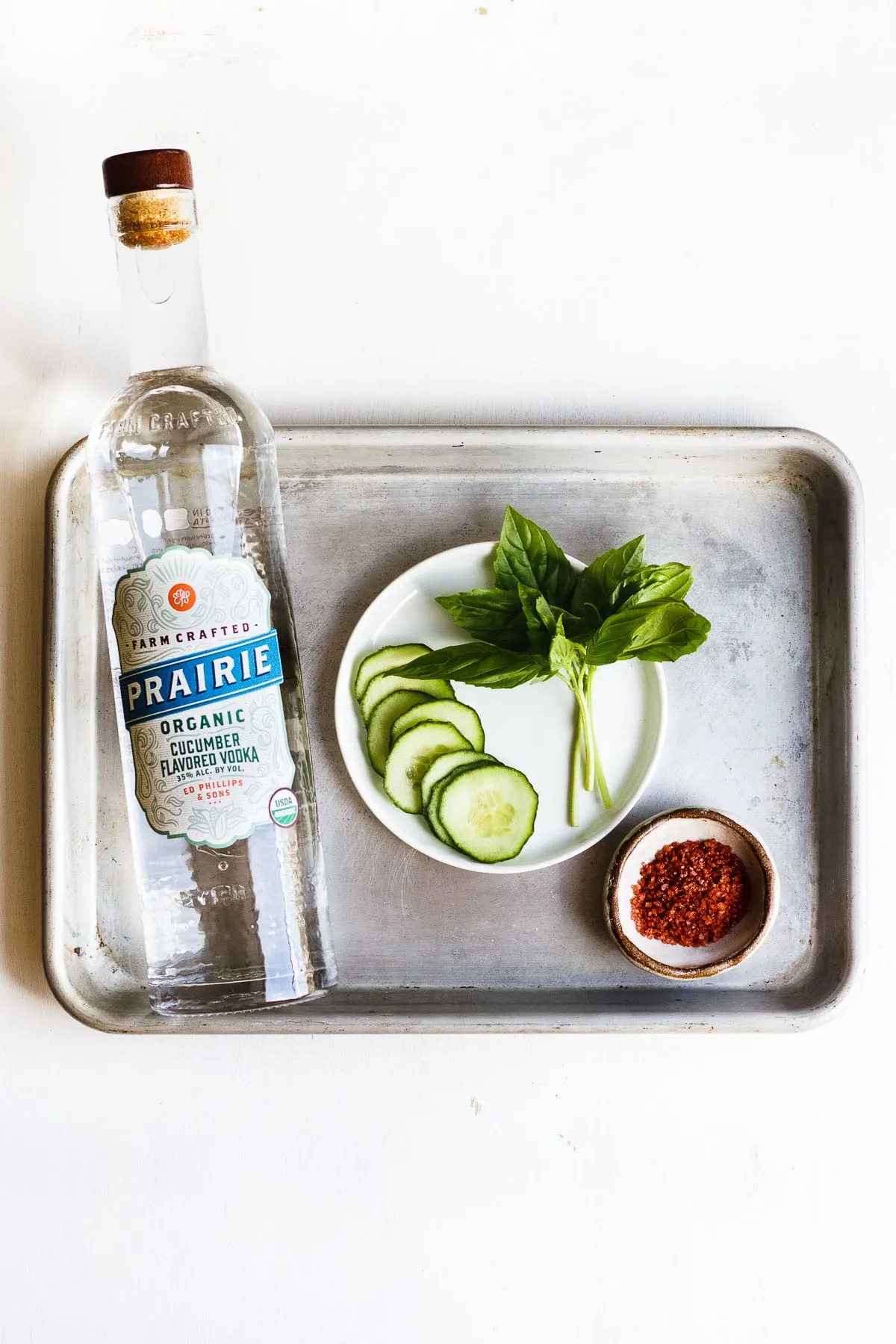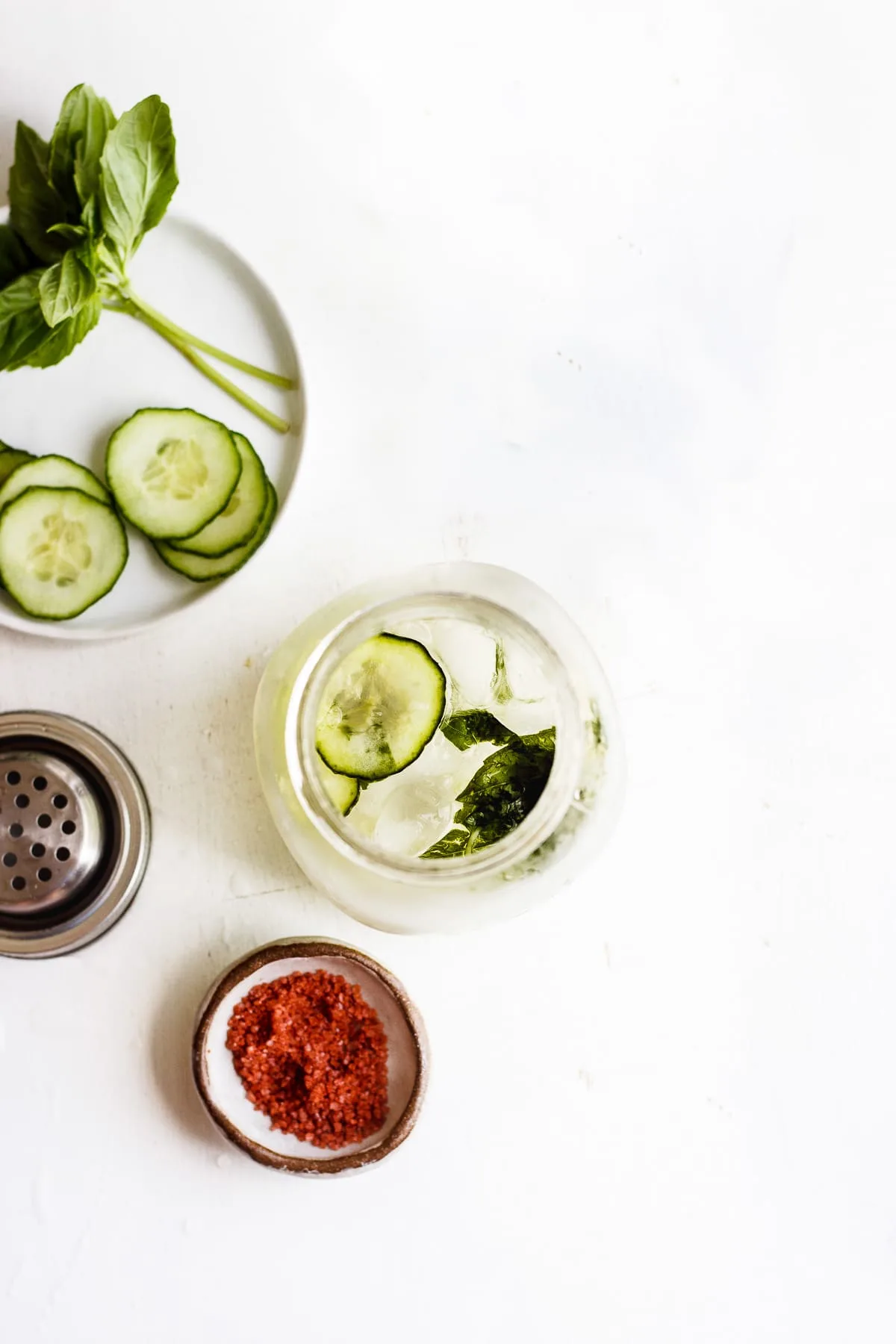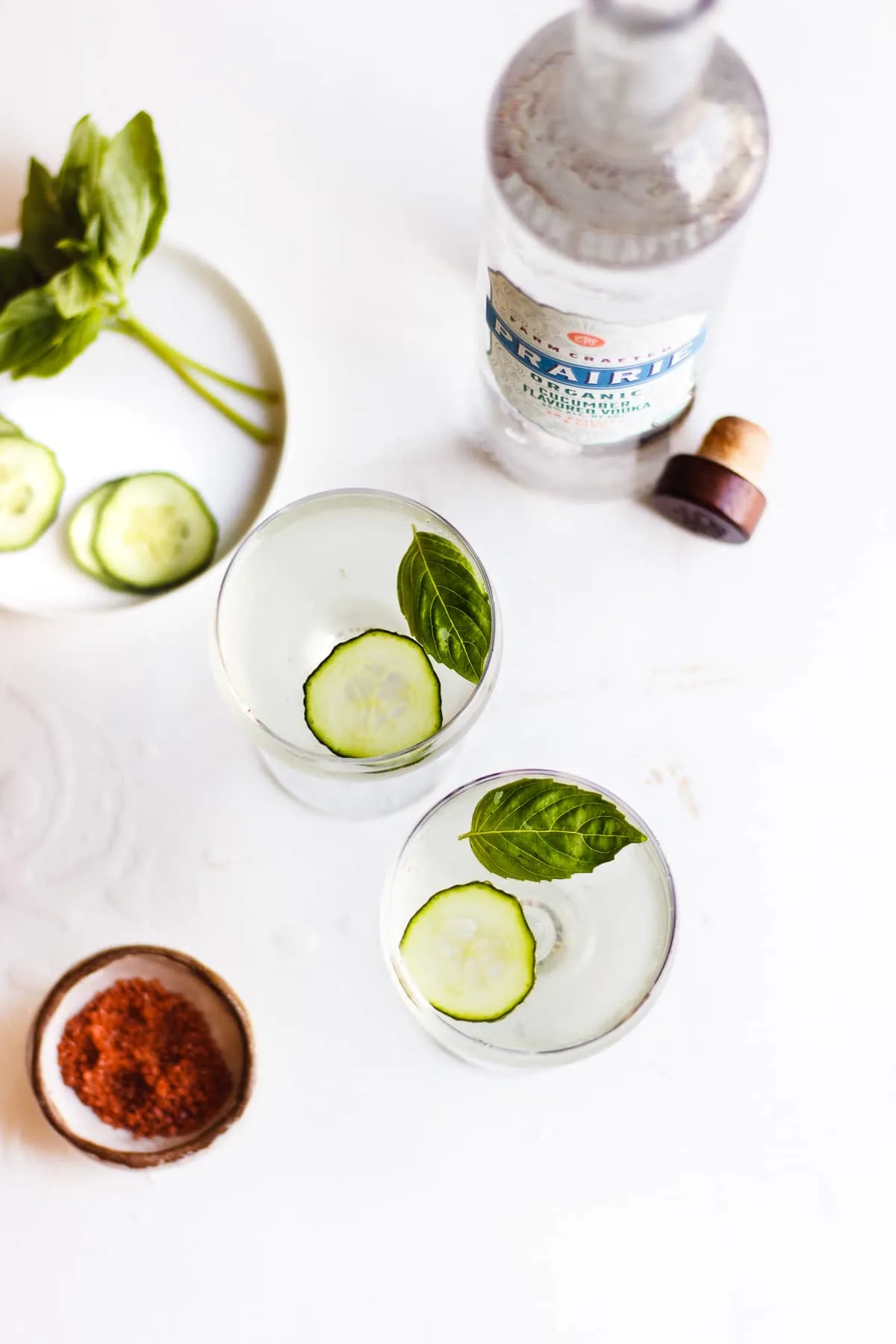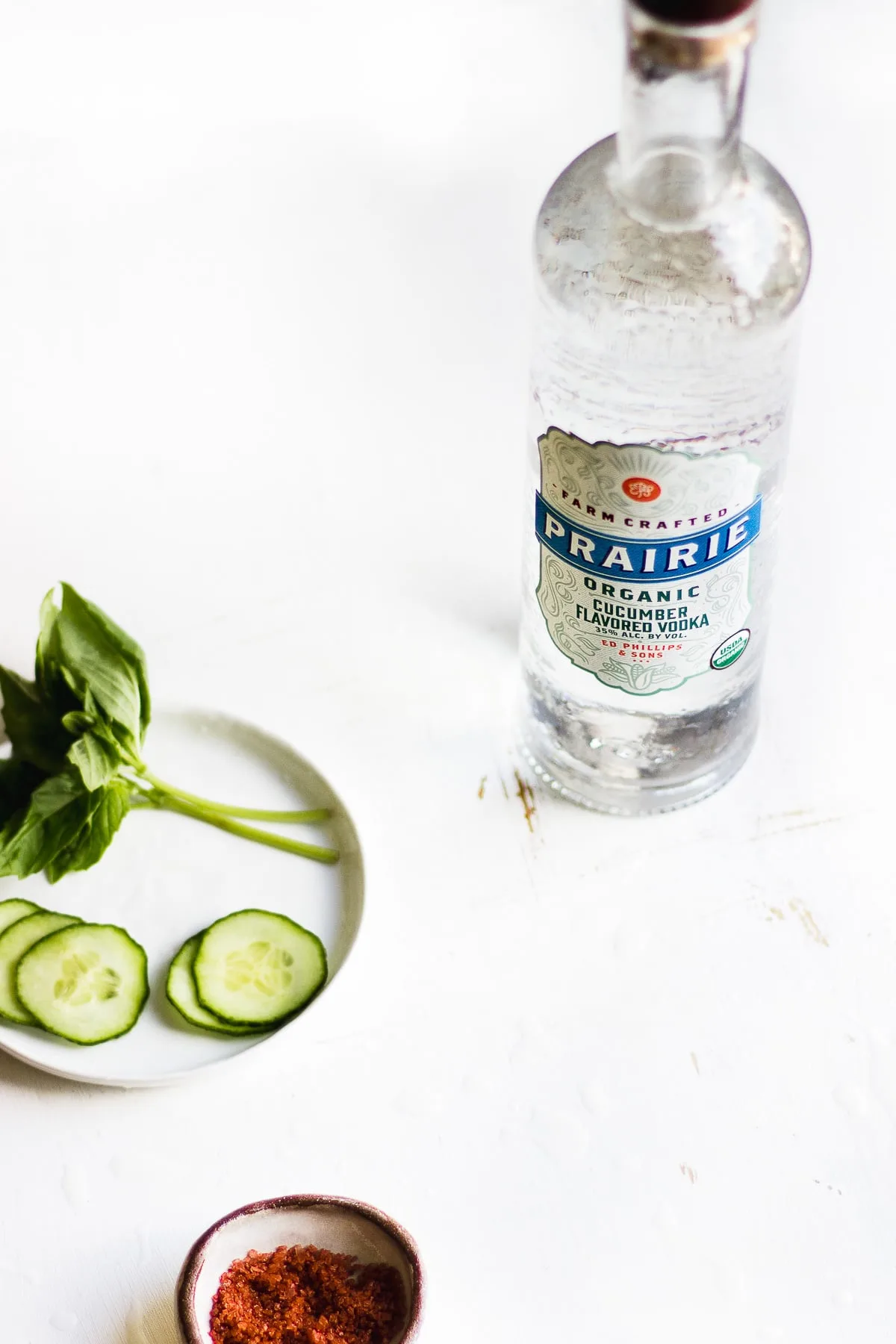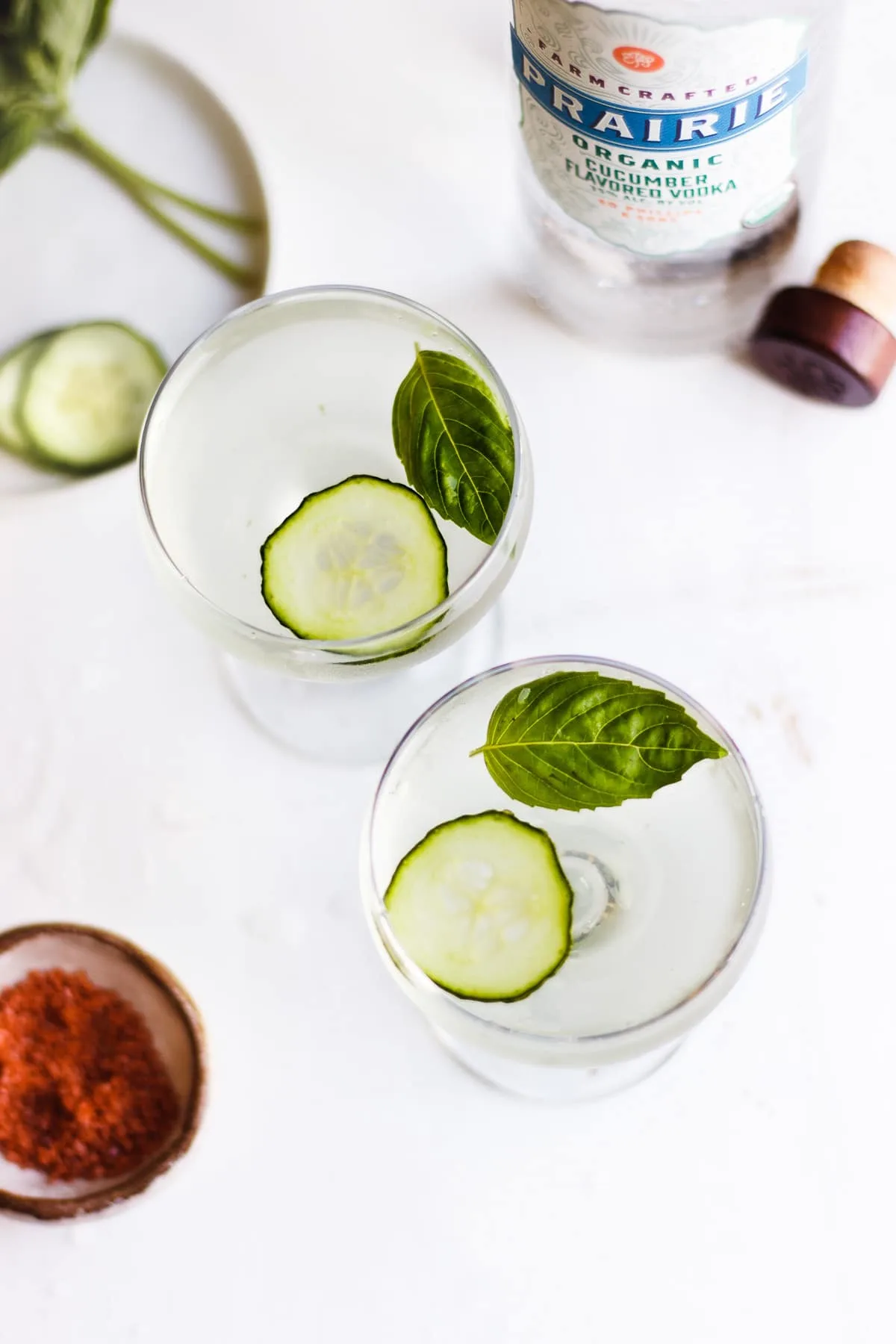 Yield: 1 martini
Cucumber Basil Martini with Red Salt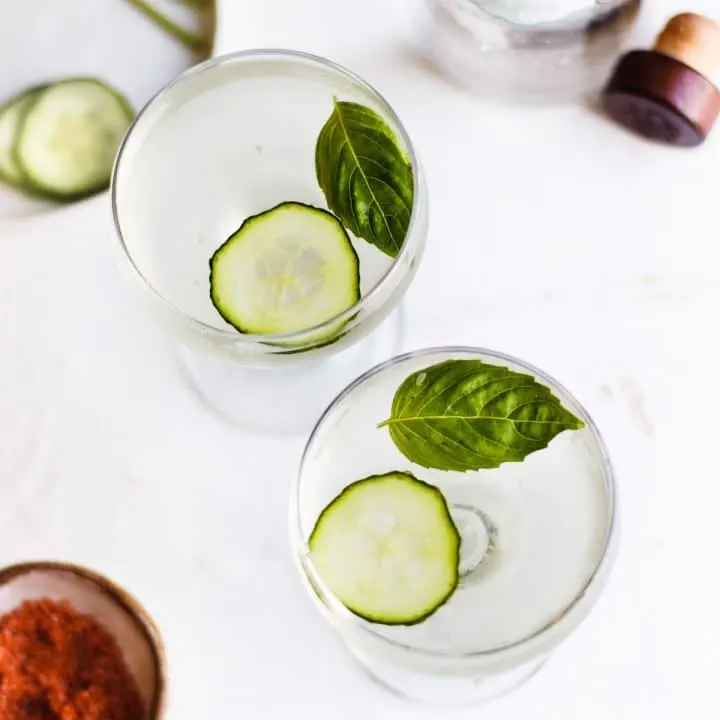 The cucumber basil martini is a classic cocktail. It's a light, refreshing, easy a summer cocktail that pairs perfectly with food.
Ingredients
2 ounces Prairie Organic Cucumber Vodka
4 thin cucumber slices (more to garnish)
4 basil leaves (more to garnish)
handful ice
1/8 teaspoon red salt (see notes)
Instructions
1. Fill a cocktail shaker with the cucumber, basil, vodka, ice and salt, and shake until frothy.
2. Then strain it into a chilled glass, top with a cucumber slice and basil leaf, and enjoy responsibly.
Notes
This is my favorite red salt, but you can also use pink Himalayan or fine sea salt instead.