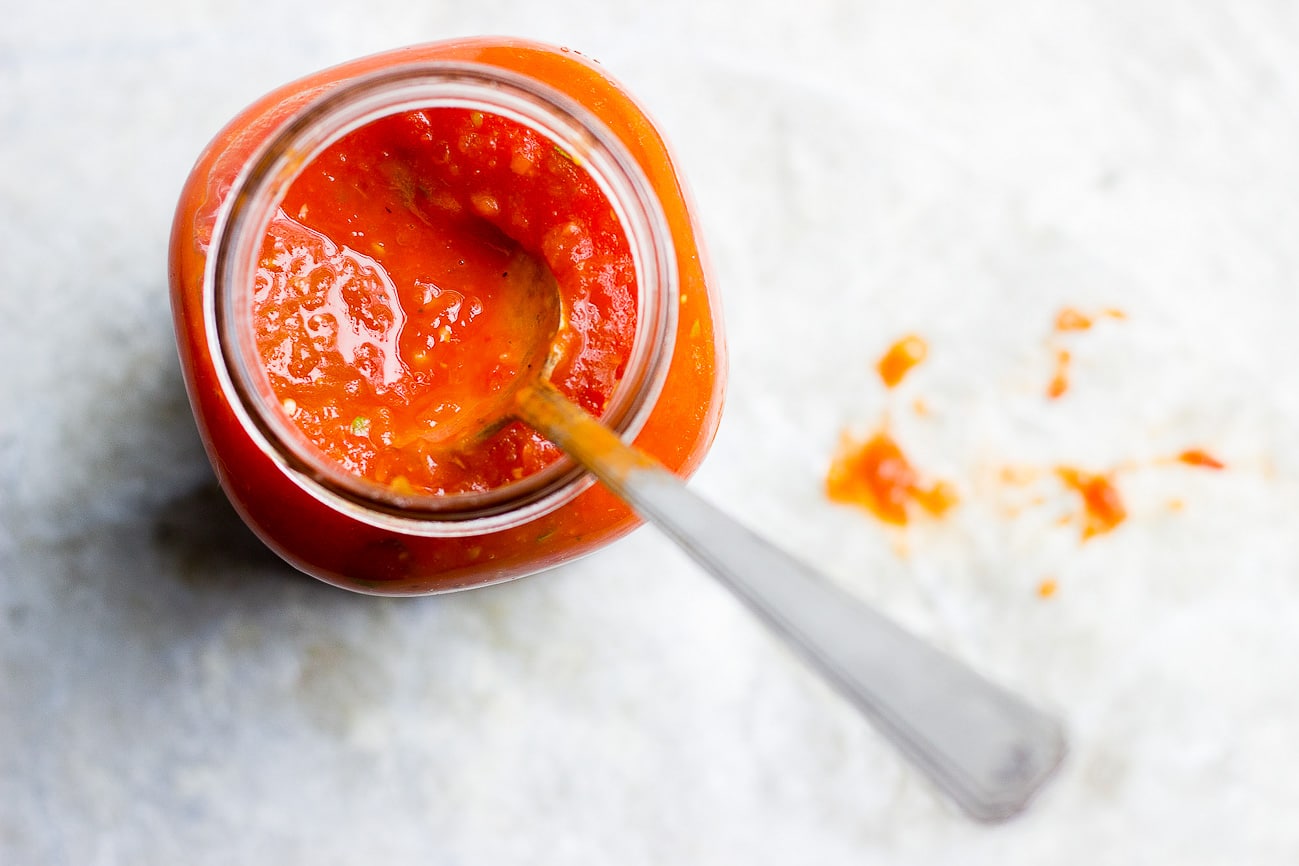 To me, and my little Italian girl soul, there's nothing more comforting than tomato sauce. And in the summer, that means I'm making this fresh tomato sauce recipe often. Last week our best friends were visiting us. The days were long and glorious, and well spent in our backyard. And the nights were even longer and soaked with wine and laughter as we reminisced about our past and planned our futures.
When they left, my soul felt completely empty. It can be quite isolating to live in a part of the country without any family and friends who really know you. So naturally, I found myself really needing some familiar nourishment.
This fresh tomato sauce is pure summer comfort, and I want it in some capacity at every meal. In the summer when I need comfort food, but still also want to keep it light, I make a bowl for one or family style platter of raw or grilled vegetables, some white beans, a little bit of cheese or pasta, and this tomato sauce.
Tips for making fresh tomato sauce.
My favorite part about this fresh tomato sauce recipe is its simplicity. The ingredients are all fresh, except for a small amount of tomato paste. There's no blanching, peeling or grating. It's as straightforward as chopping some fresh tomatoes and herbs, simmering and blending.
In just fifteen minutes of cooking this sauce will taste like it's been simmering all day. A worthy note – the fresh herbs are key to the success of this recipe because they contribute major flavor. You can use this sauce in any recipe that calls for marinara sauce or tomato sauce. I use it in this stewed zucchini recipe and it would also be so delicious tossed with this almond flour pasta.
The recipe yields about four cups of sauce. Towards the end of the summer my freezer is lined with mason jars of fresh tomato sauce so I have it to enjoy all fall and winter long. This tomato sauce soothes my soul, and I hope it helps yours too. Another way I like to preserve summer tomatoes is by slow roasting them in olive oil.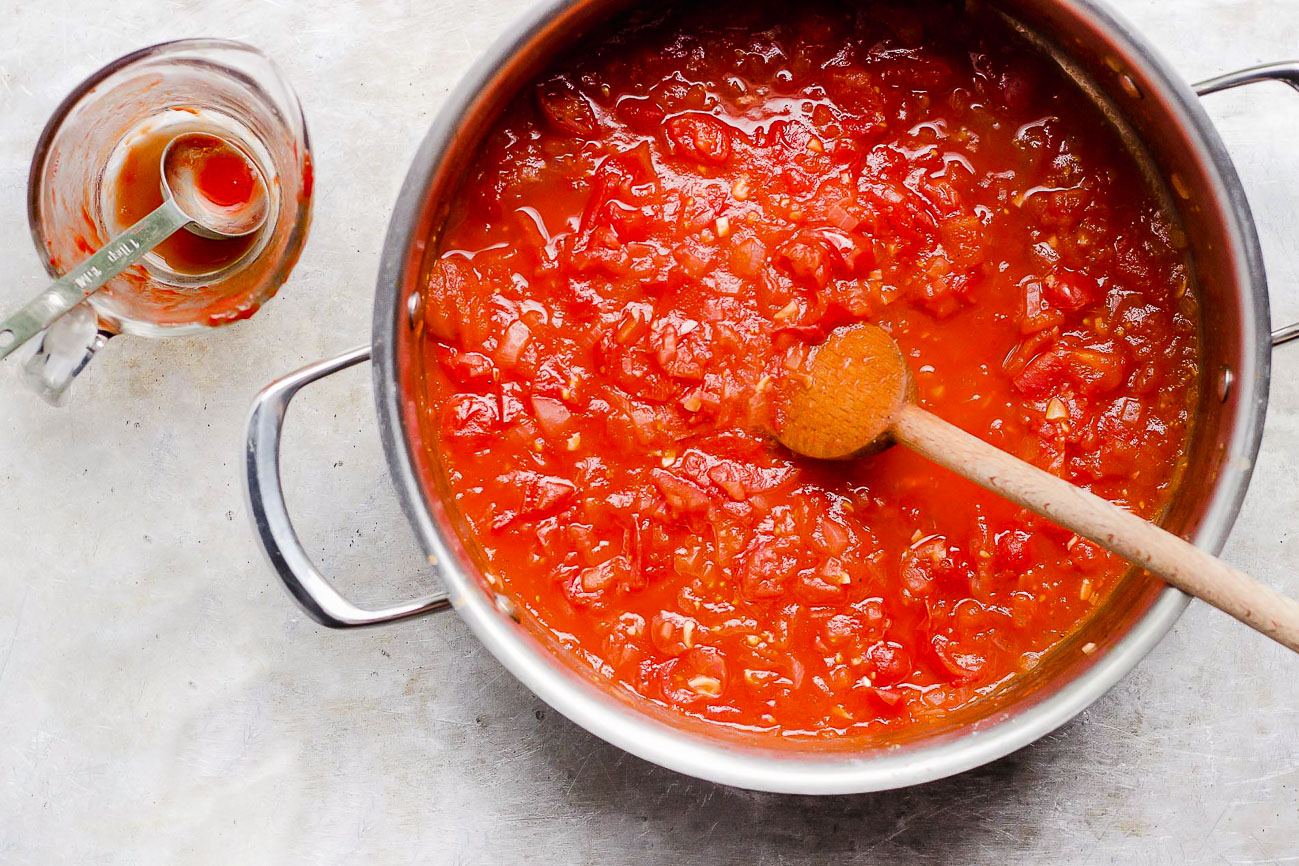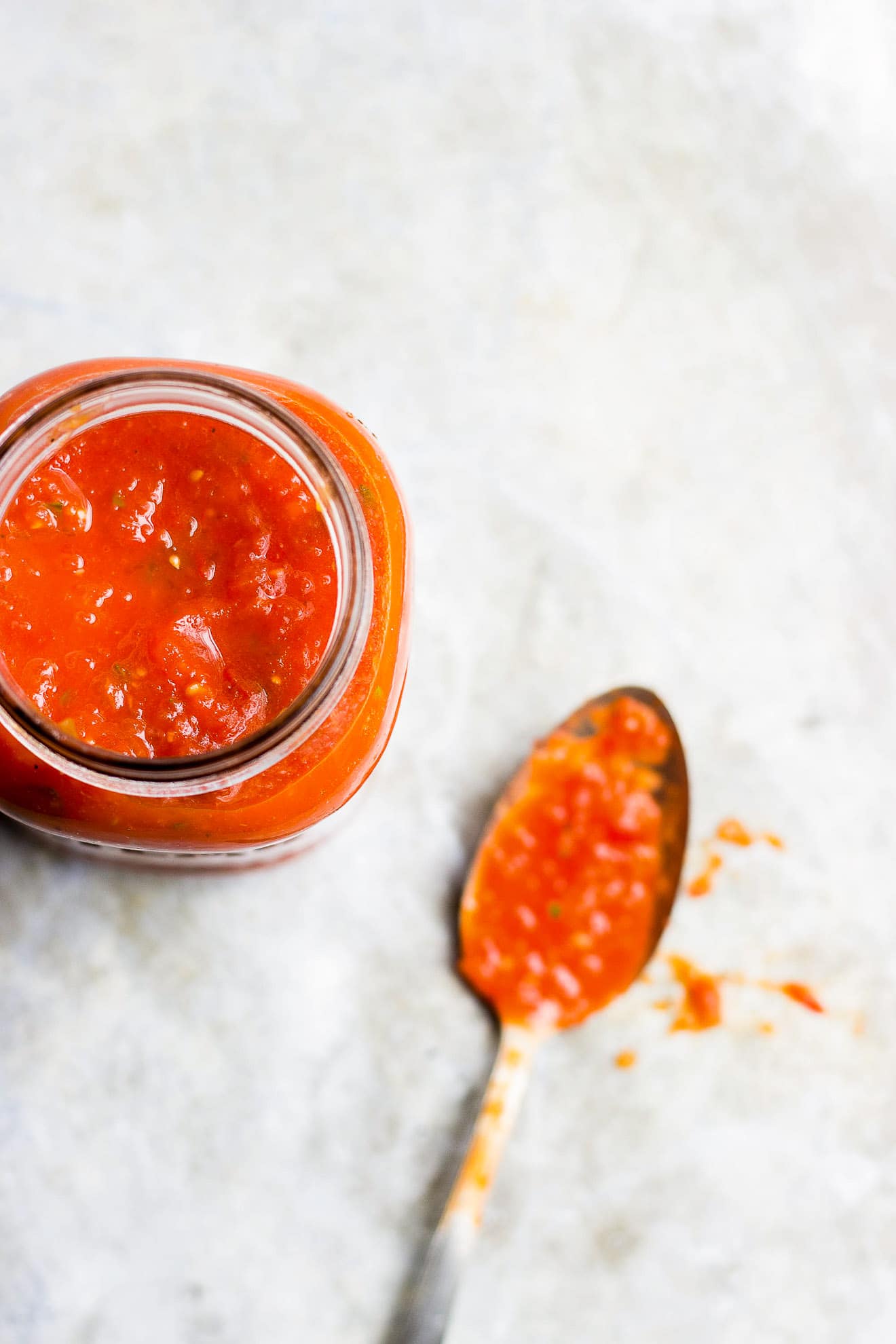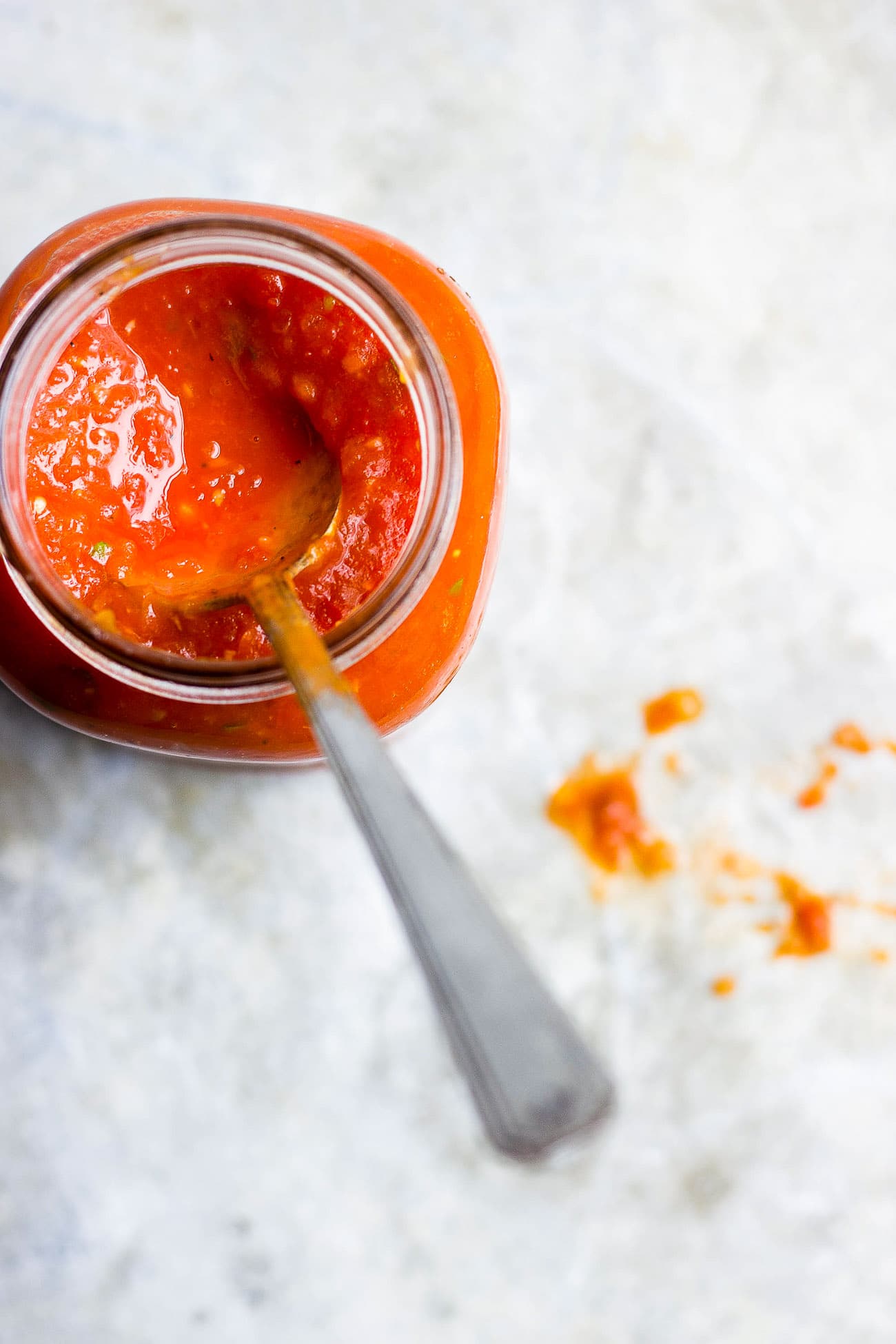 Yield: 4 cups
Super Flavorful Fresh Tomato Sauce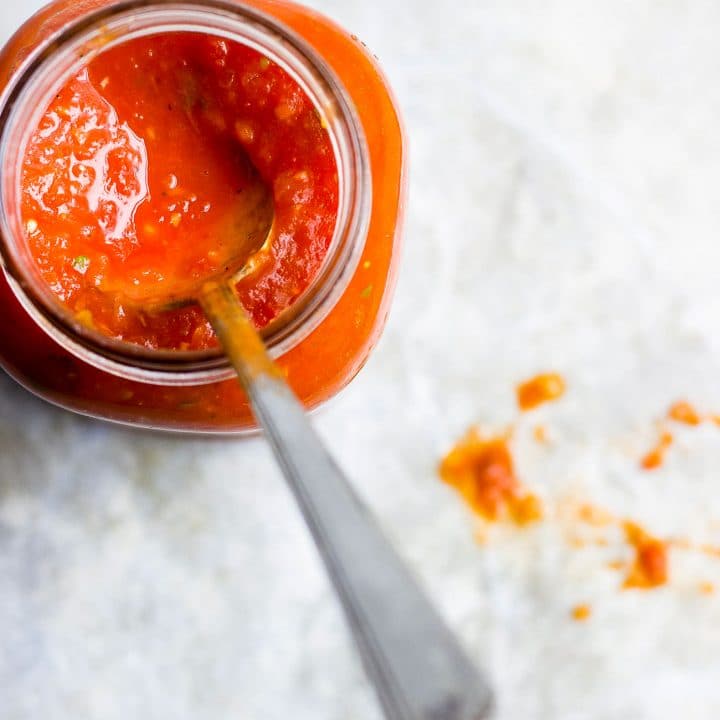 Fresh tomato sauce that's layered with flavor and made in under twenty minutes.
Ingredients
1 tablespoon olive oil
5 cloves garlic, minced
1 yellow onion, diced small
1 teaspoon fine sea salt
1/4 teaspoon black pepper
1/4 cup tomato paste
3/4 cup warm water
5 cups tomatoes, diced medium (see notes)
1/2 cup fresh basil, chopped
1/4 cup fresh parsley, minced
1 teaspoons fresh oregano, minced
Instructions
Heat the olive oil in a large sauce pot over low heat. Then add in the garlic and onions and sweat for 5 minutes.
Turn the heat up to medium-low, stir in the salt, pepper, tomato paste and warm water, and bring to a simmer.
Then add in the tomatoes, stir to combine, cover and simmer for 10 minutes.
Uncover, and remove from heat. Stir in the basil, parsley and oregano.
Ladle the sauce into a blender (or use a hand blender) and pulse until you've reached your desired consistency.
Taste and season with more salt if desired.
Can be used right away or store in an airtight container in the refrigerator for up to 3 days or freezer up to 6 months.
Notes
5 cups of tomatoes weighs approximately 1 1/2 pounds. You can use any variety of fresh tomatoes you'd like (plum, cherry, heirloom, etc.).