A cranberry shrub cocktail, that is maple-sweetened and spiced with black peppercorns for a rounded earthiness. A festive imbibe with or without alcohol.
Today I'm starting a new thing. Where I post less images. Write less words. So more of my recipes can come to life, for you to have. My goal is to keep these posts super easy-breezy. Light of the words, accompanied by four to five photographs, some news to share, links I love lately, etc.
Kicking it off are these black peppercorn and cranberry shrub cocktails spiked with gin. The black peppercorn mellows cranberry's tartness, giving it subtle spicy, earthy tones. It's the perfect cocktail for this time of year. Bring it to holiday parties, or stock your home bar with the shrub to have it on hand when friends pop over. I'll be doing exactly that from now until New Years.
This recipe is one of the eight cranberry recipes I developed and shot for the November issue of FEAST Magazine. Also, I'm really excited to announce that I also shot this month's cover. You can get all eight of those cranberry recipes digitally here. And if you live in STL or KC or anywhere in between you can get your copy on stands now.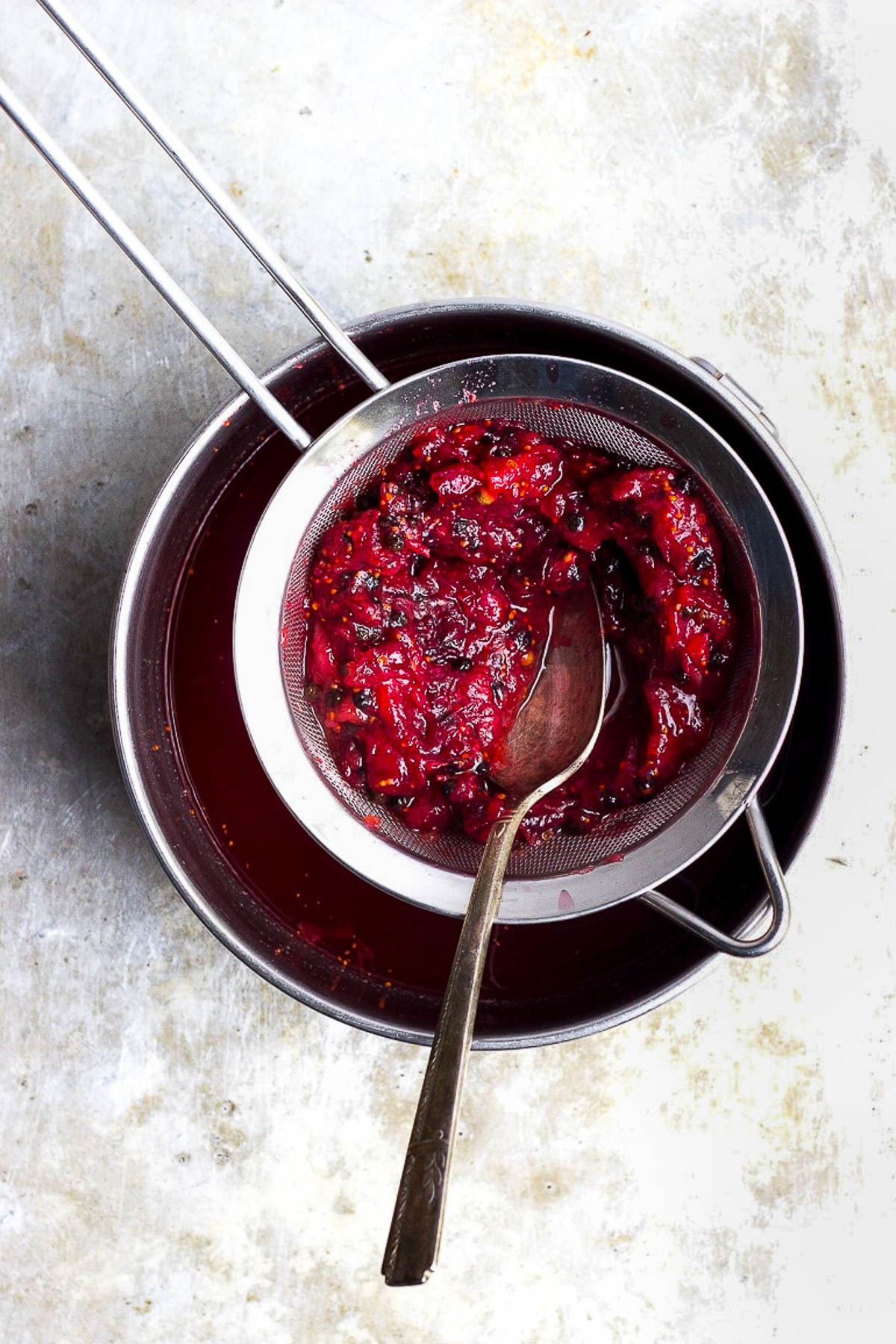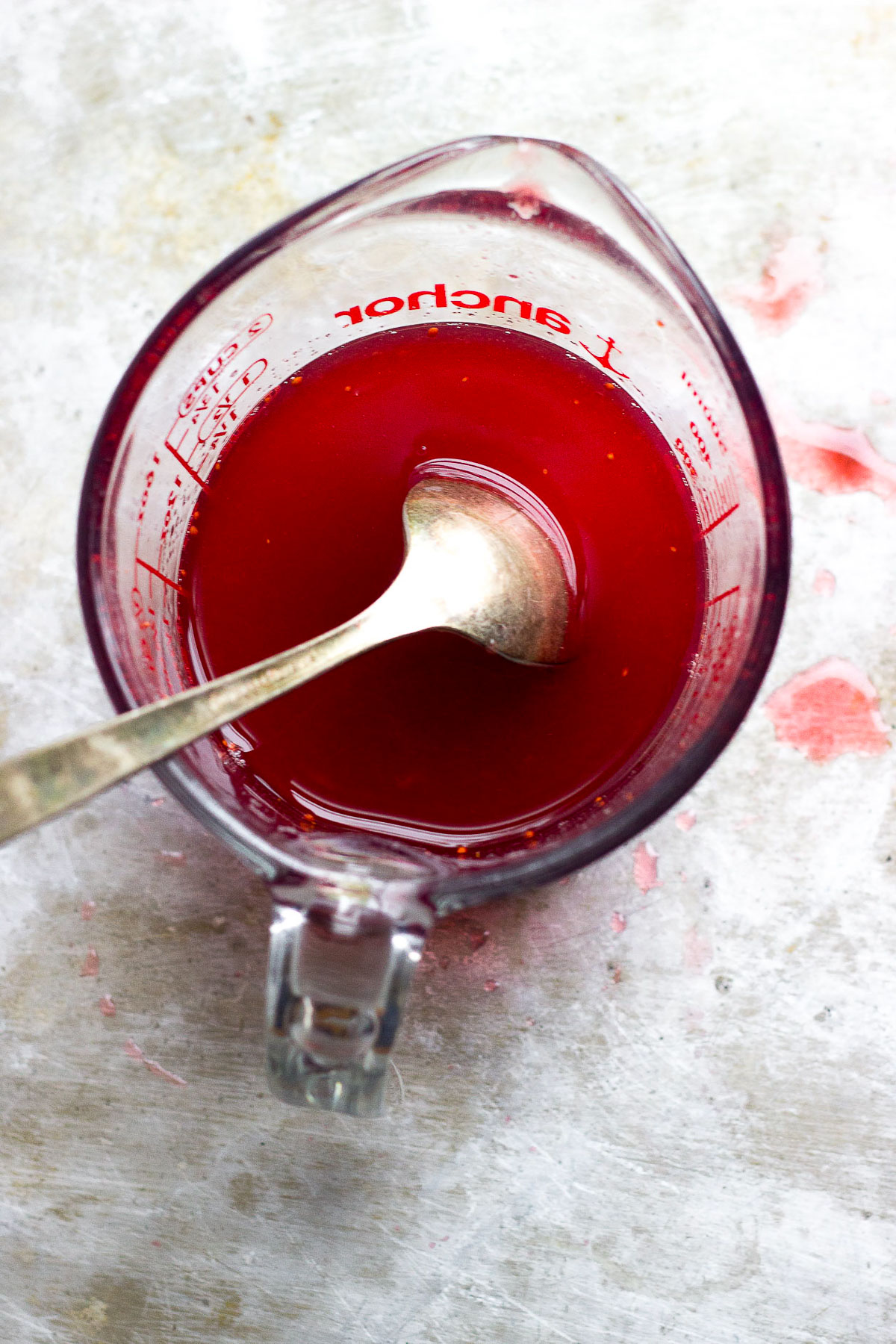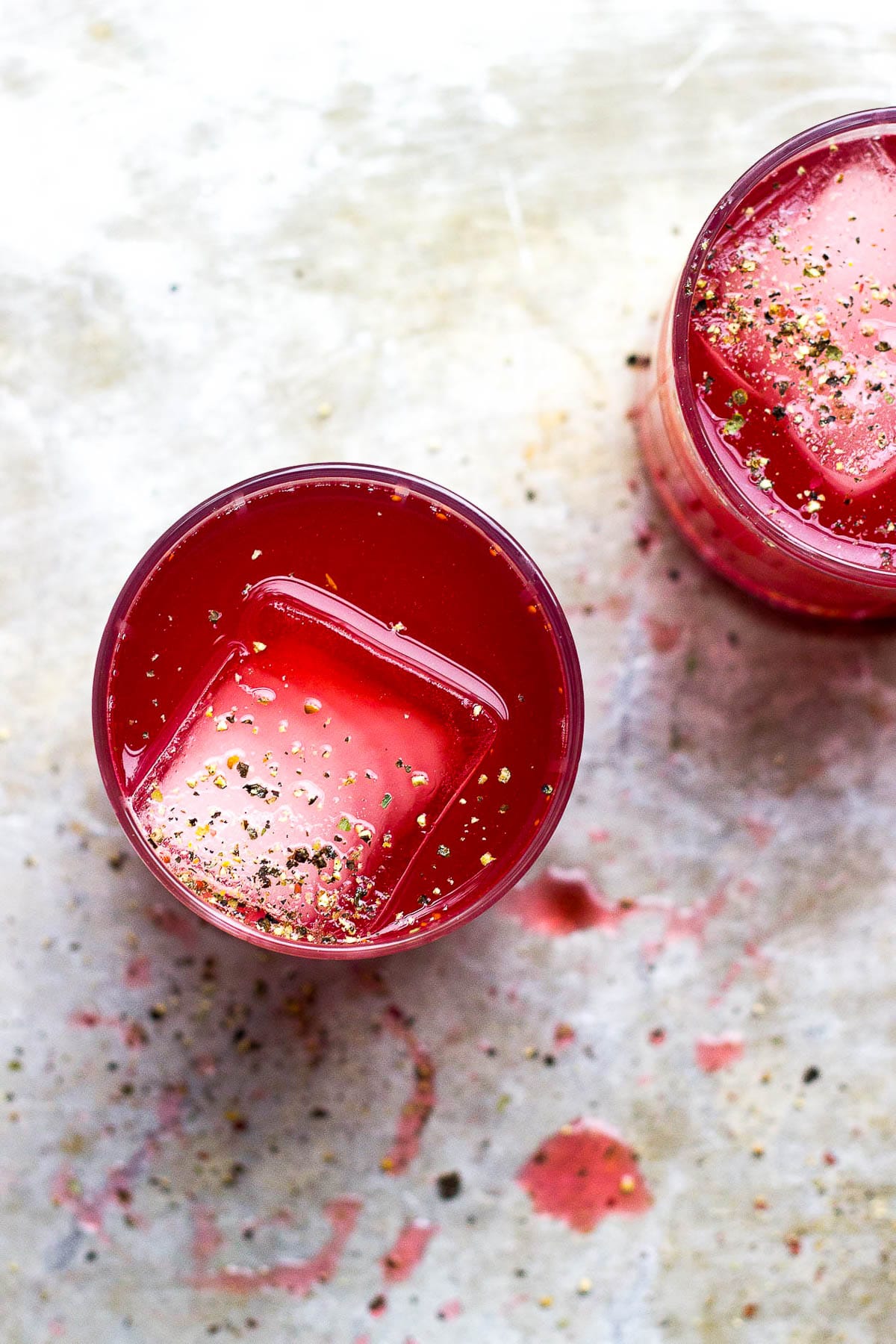 Maple-Sweetened Black Peppercorn Cranberry Shrub
Ingredients
1

cup

filtered water

2

tablespoons

black peppercorns

2

cups

cranberries

1

cup

apple cider vinegar

1/2

cup

maple syrup
Instructions
Bring the water and peppercorns to a simmer in a medium sized sauce pan.

Then add the cranberries and simmer until the cranberries are totally cooked down and the liquid is bright red. This will take approximately 10 minutes. Remove from the heat and add in the apple cider vinegar and maple syrup. Stir and then strain the mixture through a sieve into a glass jar.

This cranberry shrub can be served over ice with equal parts club soda. Or as a cocktail by combining 1 ounce of gin or vodka with 1 tablespoon shrub over ice and topped with club soda.
More shrub recipes you will love.