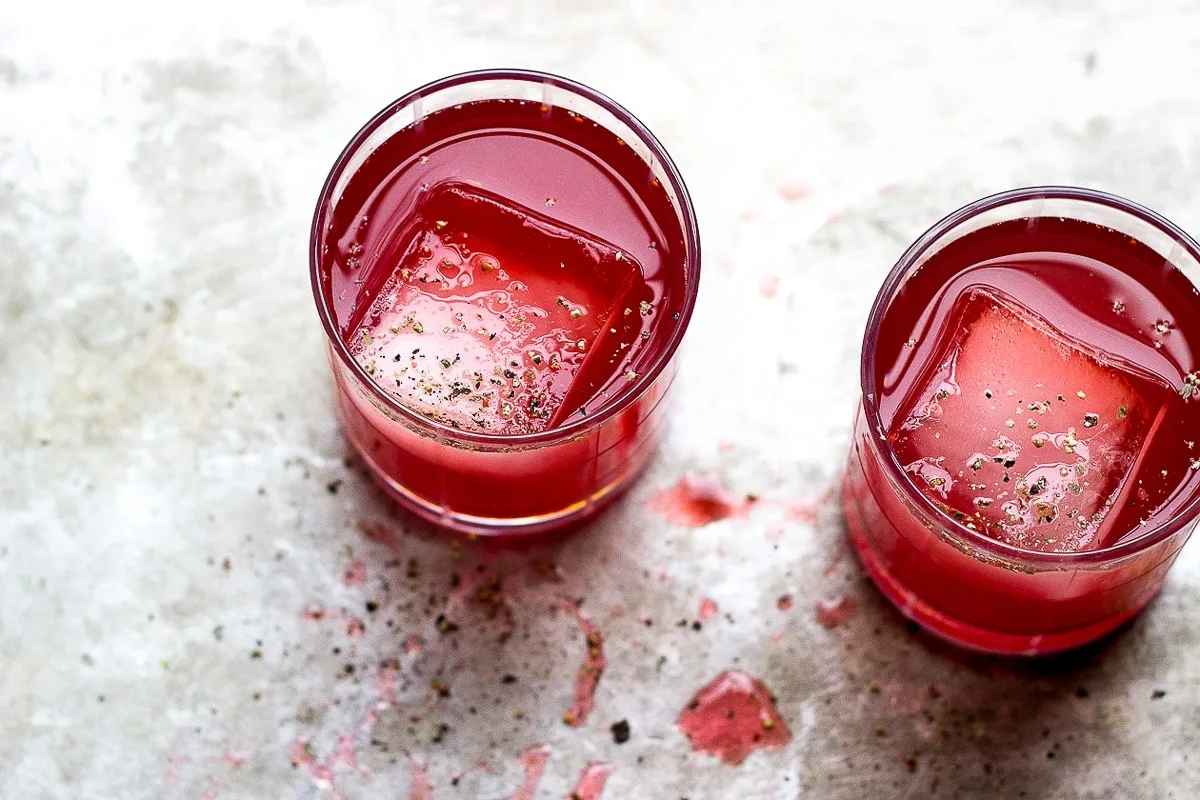 This is my favorite holiday cocktail. A festive cranberry shrub that is lightly sweetened with maple syrup and gently spiced with black peppercorns for some earthy roundness. A perfectly and naturally colored, vibrant red imbibe that can be served with or without alcohol. It says Christmas but without being too Christmas-y. You know what I mean?
I love a good holiday cocktail. I especially love with they're infused with seasonal fruit and herbs. If they're low in sugar and alcohol and loaded with antioxidants – they're good for you right? I thought so. If you're into this kind of cocktail too, here is my list for ten healthy cocktails. They are all great for right now, anytime or to ring in the New Year with.
You might be a little apprehensive about the use of black peppercorn in this cranberry shrub. But I promise you it works. It's not spicy. It is actually used to mellow the tartness of the cranberry. And give it some well-rounded earthy tones.
This cranberry cocktail with black peppercorns and maple syrup is the perfect cocktail for this time of year. Bring it to holiday parties, or stock your home bar with the cranberry shrub to have it on hand when friends pop over. I'll be doing exactly that from now until after New Years.
How to make a cranberry shrub.
In my opinion there isn't a right or wrong way to make a shrub. You can use a hot method (like here) or a cold method. Making shrubs on the stovetop (hot method)are a little bit of a shortcut. But it's one I completely approve of.
Making this cranberry shrub is so easy. First you bring some water and peppercorns to a simmer. Then you add in the fresh cranberries and cook them down until the liquid is bright red. This will take about ten minutes.
Then you remove the pan from the heat and add in the apple cider vinegar and maple syrup. Strain, cool and store in an air-tight container. That's it. If you want to use it in a cocktail you can play around with the ratios and kind of spirit. I love this cranberry shrub with gin and sparkling water. Enjoy!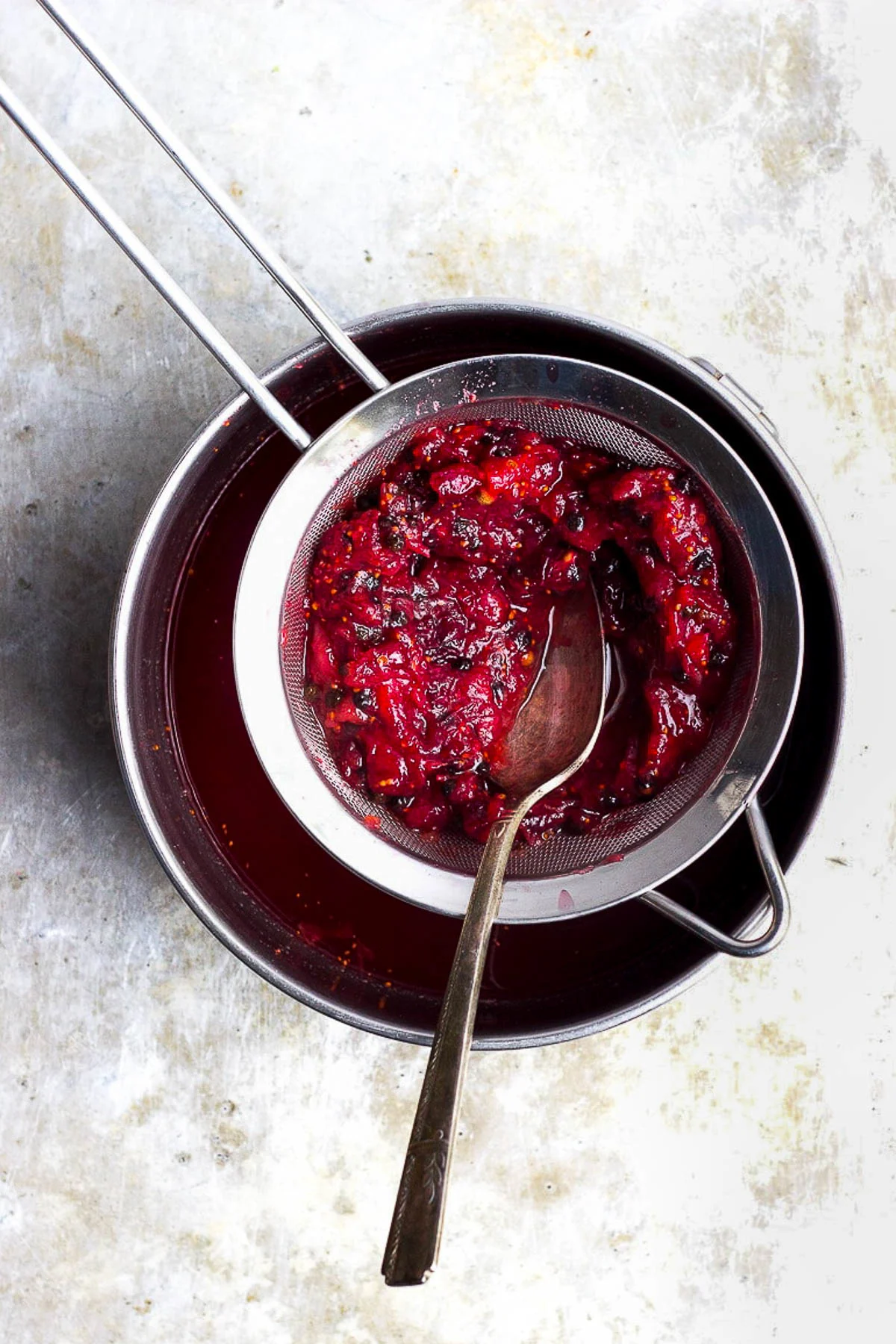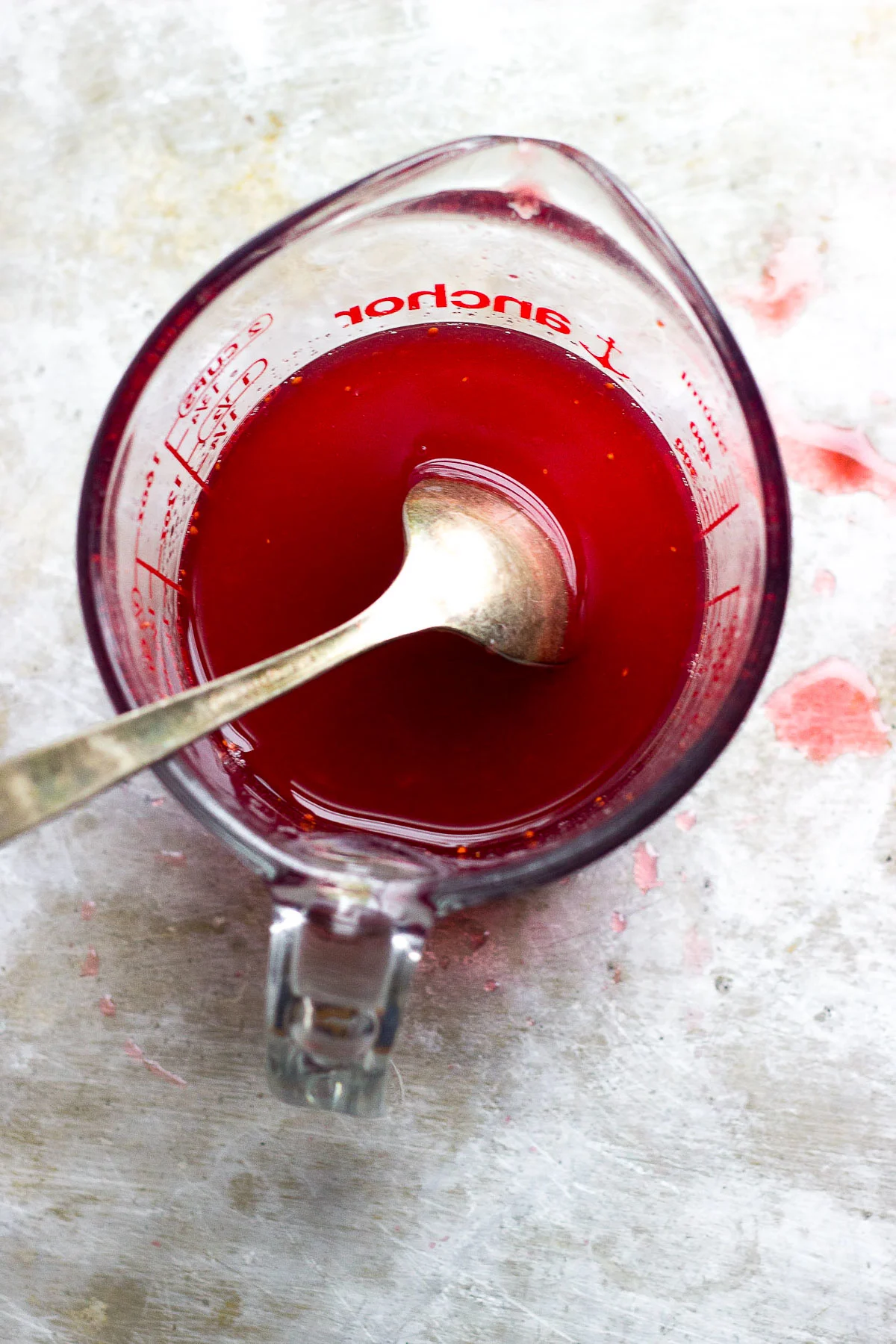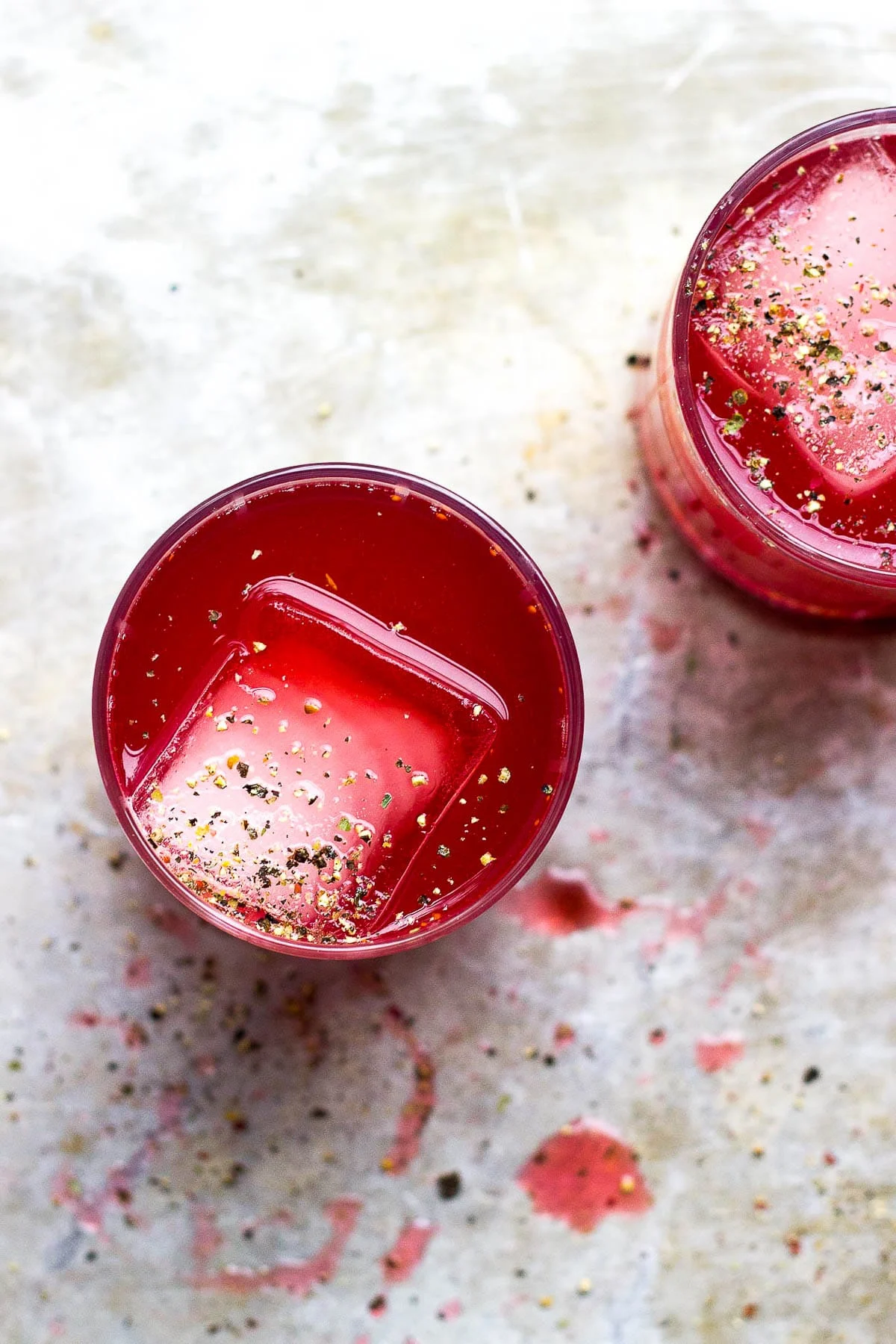 Yield: 1 cup
Cranberry Shrub with Black Pepper and Maple
A cranberry shrub cocktail (or mocktail) with black peppercorns and maple syrup. A super easy and festive cocktail that's made for the fall, winter and holiday season.
Ingredients
1 cup filtered water
2 tablespoons black peppercorns
2 cups cranberries
1 cup apple cider vinegar
1/2 cup maple syrup
Instructions
Bring the water and peppercorns to a simmer in a medium sized sauce pan.
Then add the cranberries and simmer until the cranberries are totally cooked down and the liquid is bright red. This will take approximately 10 minutes. Remove from the heat and add in the apple cider vinegar and maple syrup. Stir and then strain the mixture through a sieve into a glass jar.
This cranberry shrub can be served over ice with equal parts club soda. Or as a cocktail by combining 1 ounce of gin or vodka with 1 tablespoon shrub over ice and topped with club soda.