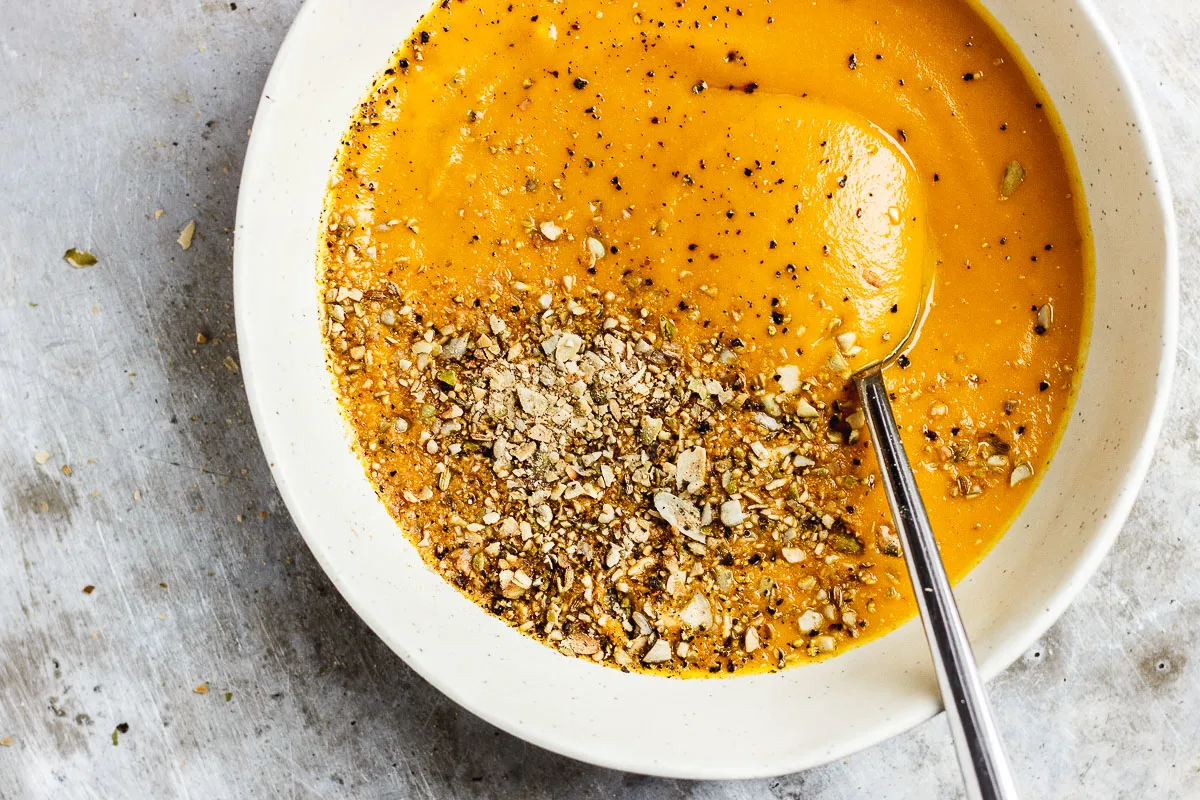 It seems like everyone starts to go pumpkin crazy some time around the end of August. I know, pumpkin recipes in August is insane. Pumpkin in October, I can get on board with, but August, no. However out of all the pumpkin recipes, savory pumpkin recipes are by far my favorite. Especially savory pumpkin recipes like this creamy, vegan pumpkin soup.
Pumpkin desserts are good in my book. I would never choose them over something apple, pear or chocolate based. But savory pumpkin is an ideal ingredient in my fall and winter recipes. And I wanted to create a vegan pumpkin soup that utilizes canned pumpkin purée.
I think freshly roasted and puréed pumpkin is amazing. But canned pumpkin purée makes life easy and I'm not shy about taking the shortcut in this scenario. Plus, you can get really excellent quality canned organic pumpkin free that's free of additives, preservatives and dyes.
The base of this pumpkin soup is caramelized onions. They add the right amount of richness to balance the earthiness of the squash. There are hints of acid from the lemon juice. And there's a hint of smokiness from the paprika. It's well-balanced and smooth, and rich without any dairy.
How to make creamy pumpkin soup.
This pumpkin soup is vegan, gluten-free, nut-free and soy-free. It's composed of caramelized onions, aromatics and pumpkin. With just a few simple ingredients you can make magic. First you caramelize the onions. Then you add in the aromatics and the pumpkin, and simmer. And finally, you blend.
Pumpkin soup is an easy recipe for any weeknight meal. And it would also be beautiful on your holiday table. Top it all off with a toasted pumpkin seed dukkah and you're golden. Another soup you may love on your weeknight menu or holiday table is this creamy, vegan broccoli and bean soup. It's always on repeat in my house this time of year.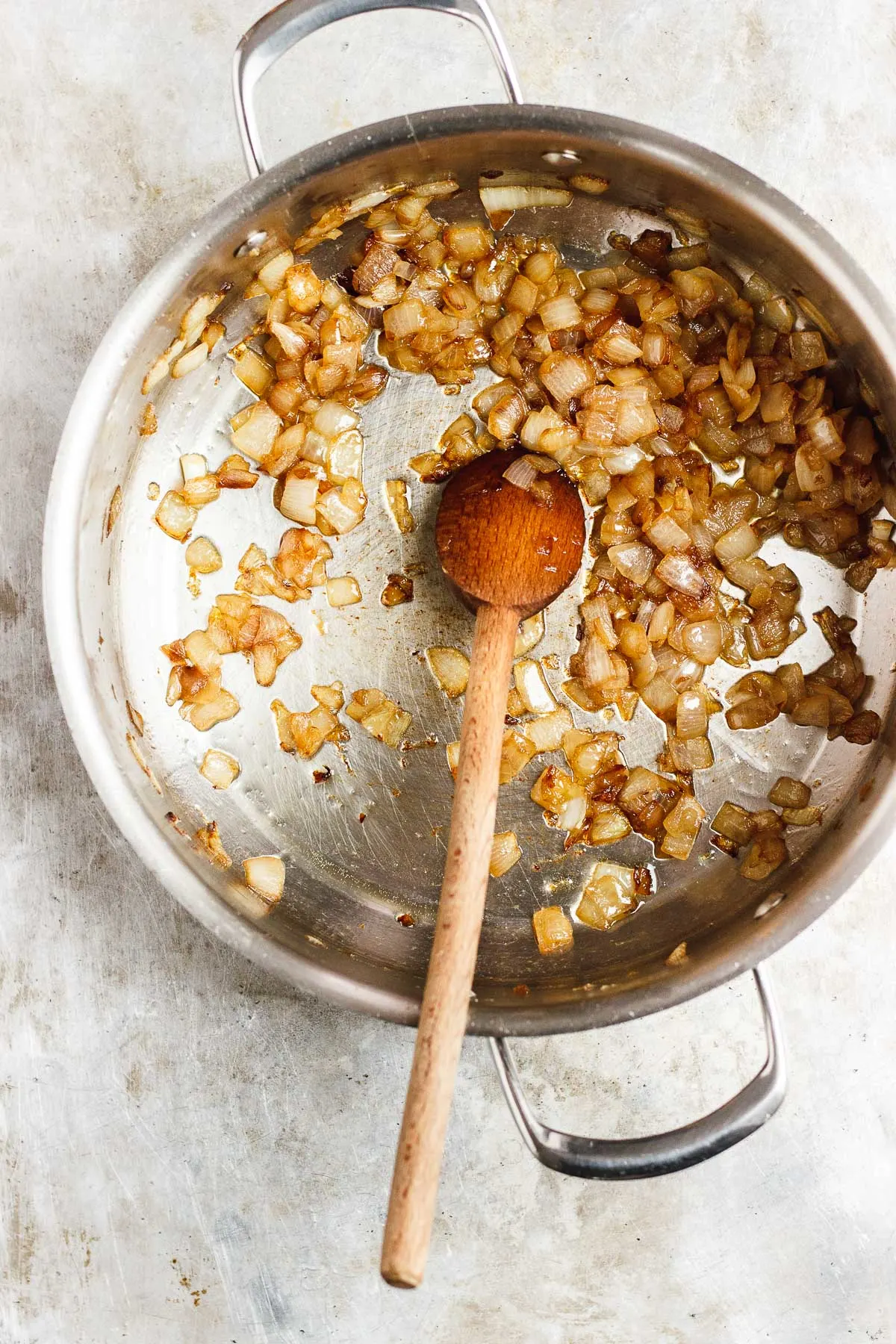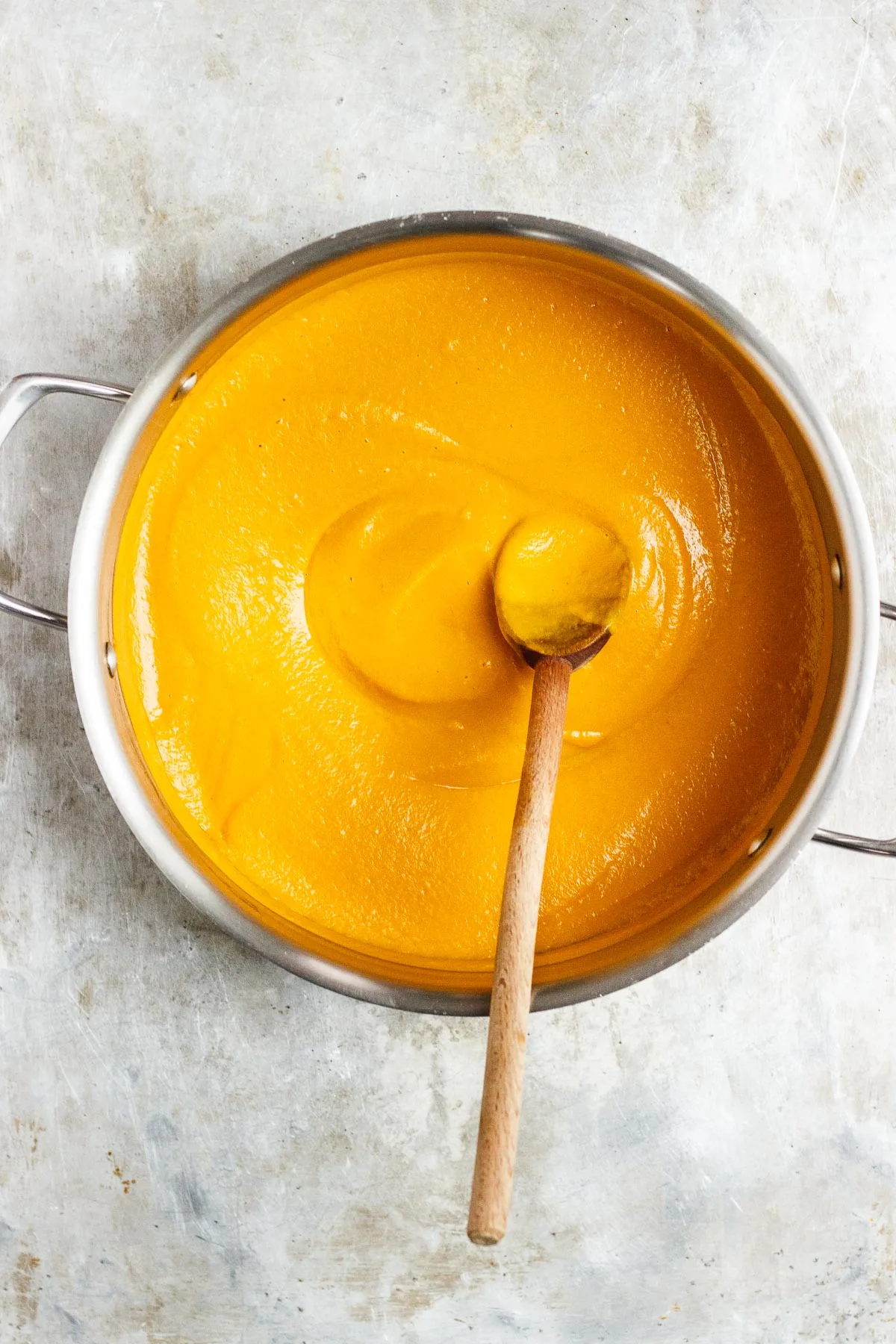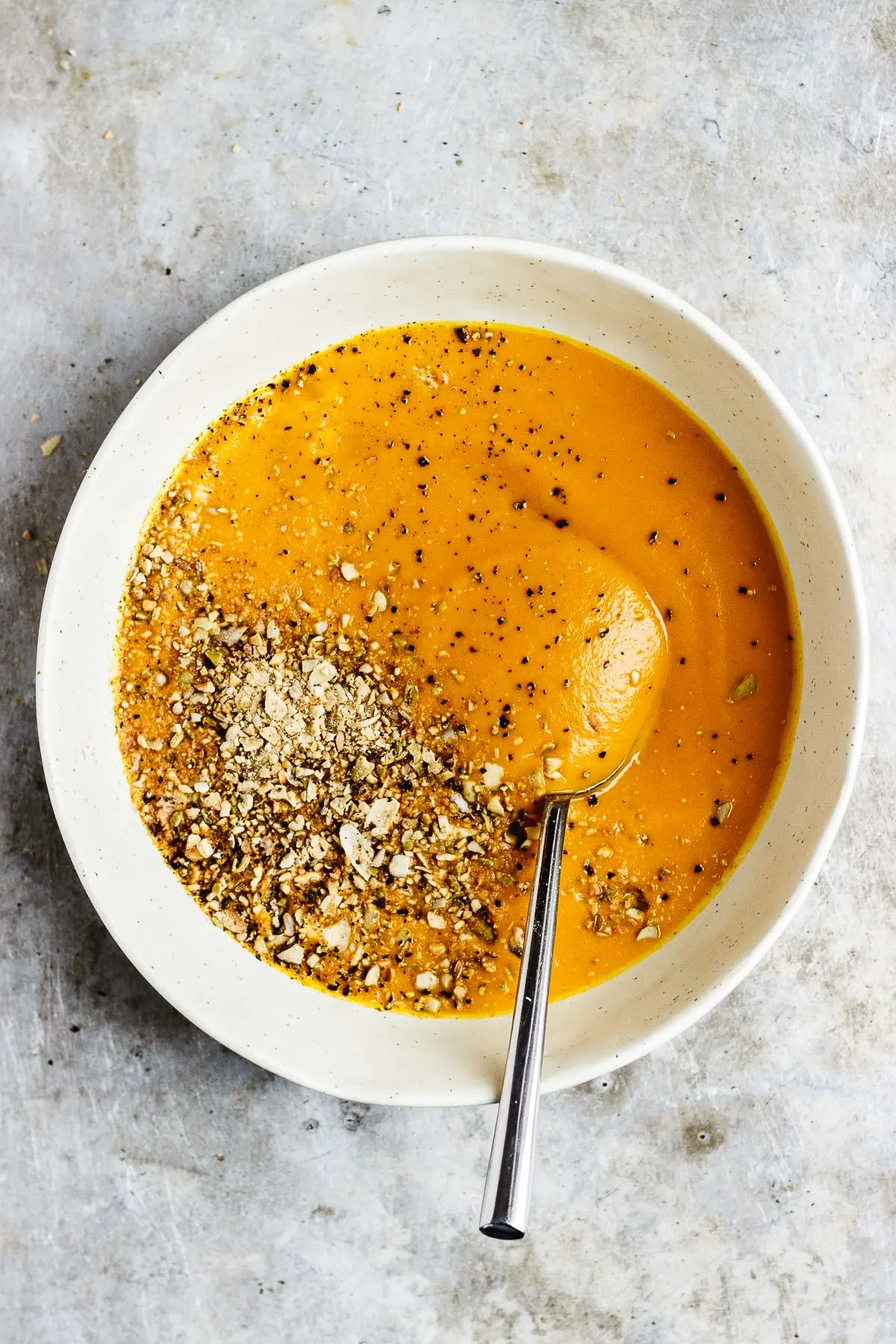 Yield: 4 bowls
Pumpkin Soup with Pumpkin Seed Dukkah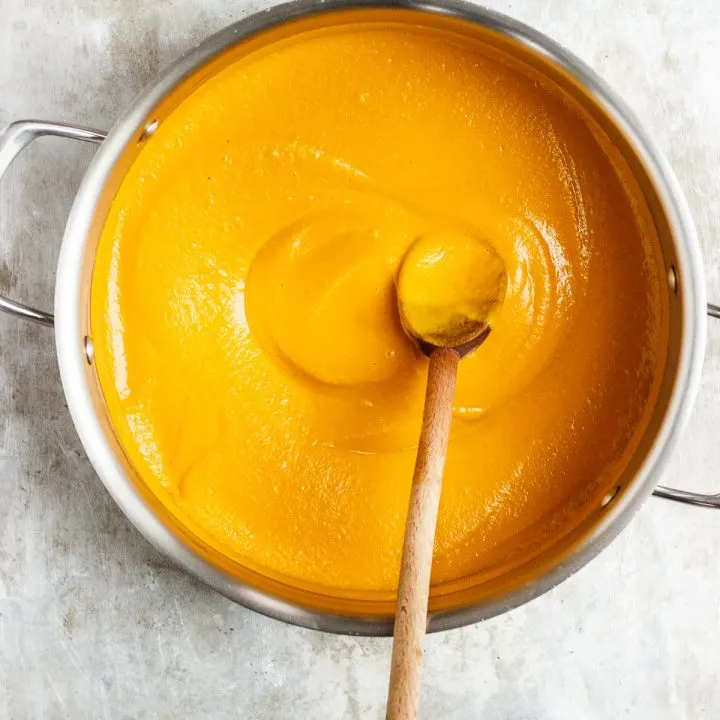 A cozy pumpkin soup infused with caramelized onions, topped with crunchy pumpkin seed dukkah and made for fall or winter.
Ingredients
3 tablespoons olive oil
2 medium yellow onions, diced small
2 tablespoons lemon juice
3 garlic cloves, minced
1 can pumpkin puree
1/2 teaspoon paprika
1/2 teaspoon garlic granules
2 cups low-sodium vegetable broth
1/2 teaspoon fine sea salt
1/4 teaspoon black pepper
pumpkin seed dukkah (see notes)
Instructions
In a large soup pot heat the olive oil over low heat. Add in the diced onions and cook for 20 minutes while stirring occasionally. Allowing the onions to slowly brown and lightly caramelize.
Turn the heat up to medium-high and add in the lemon juice. Stir and scrape all the yummy bits from the bottom of the pot and cook until the liquid has almost completely evaporated.
Then add in the garlic, pumpkin, paprika, garlic, broth, salt and pepper, and simmer for 5 minutes. Next transfer the soup into a blender and blend until smooth.
Serve hot with pumpkin seed dukkah sprinkled on top.