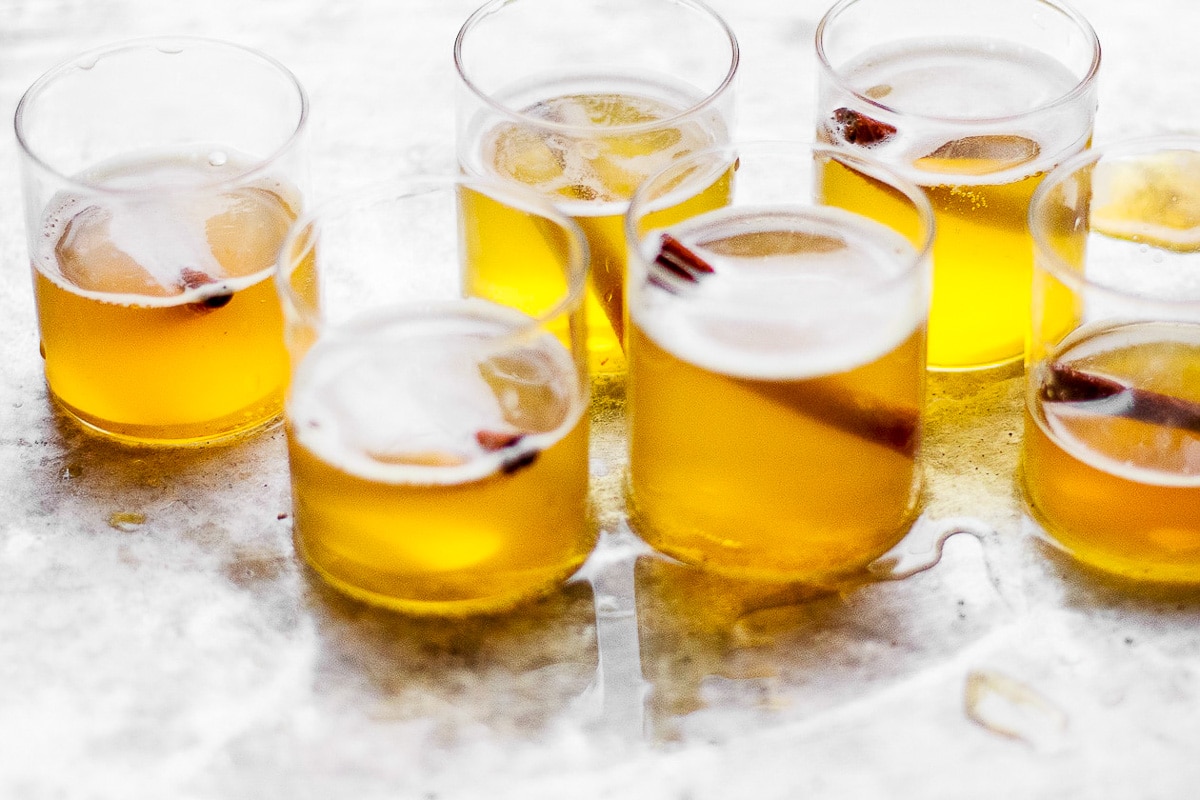 We are all searching for some kind of healthy in our lives this time of year. Too many commitments, too much overindulgence and abundance rule our lives. And yet we still have plenty of events lined up before the year is over, so we need to keep the party going.
Nutrient rich, healthy cocktails are a great idea for when you want imbibe, but without the sugar and complicated ingredient list. These healthy cocktails are naturally-sweetened, mineral and vitamin-infused and are my favorite way to ring in the New Year. They are loaded with hydration, phytonutrients and even healing properties (thank you turmeric!). And they're also totally delicious so grab a friend and enjoy.
Here are ten healthy cocktails for the New Year.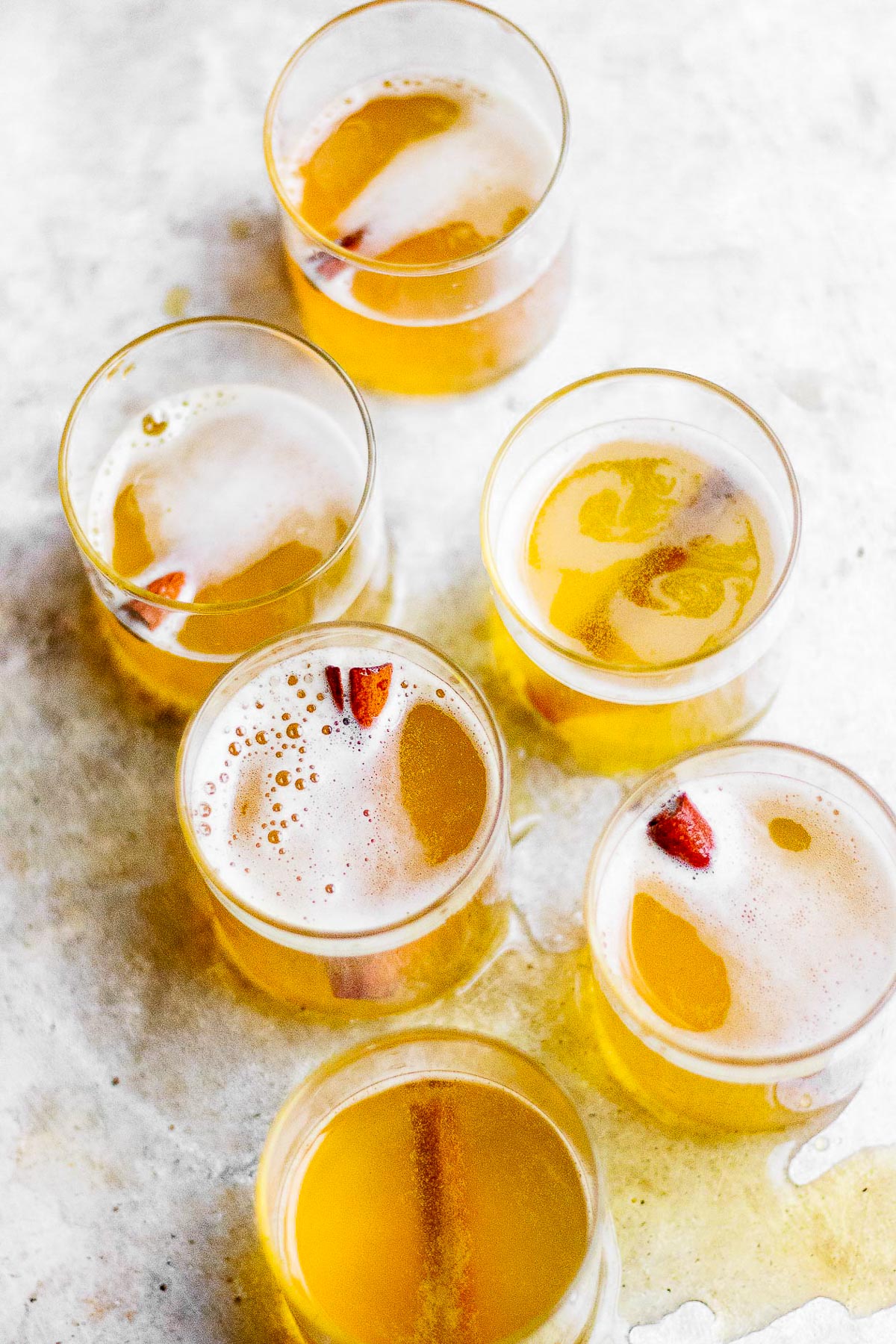 A turmeric, ginger, cinnamon and black pepper infused cocktail to fight inflammation and boost your immunity. And it is lightly sweetened with maple syrup and topped with bubbles for an effervescent champagne cocktail experience.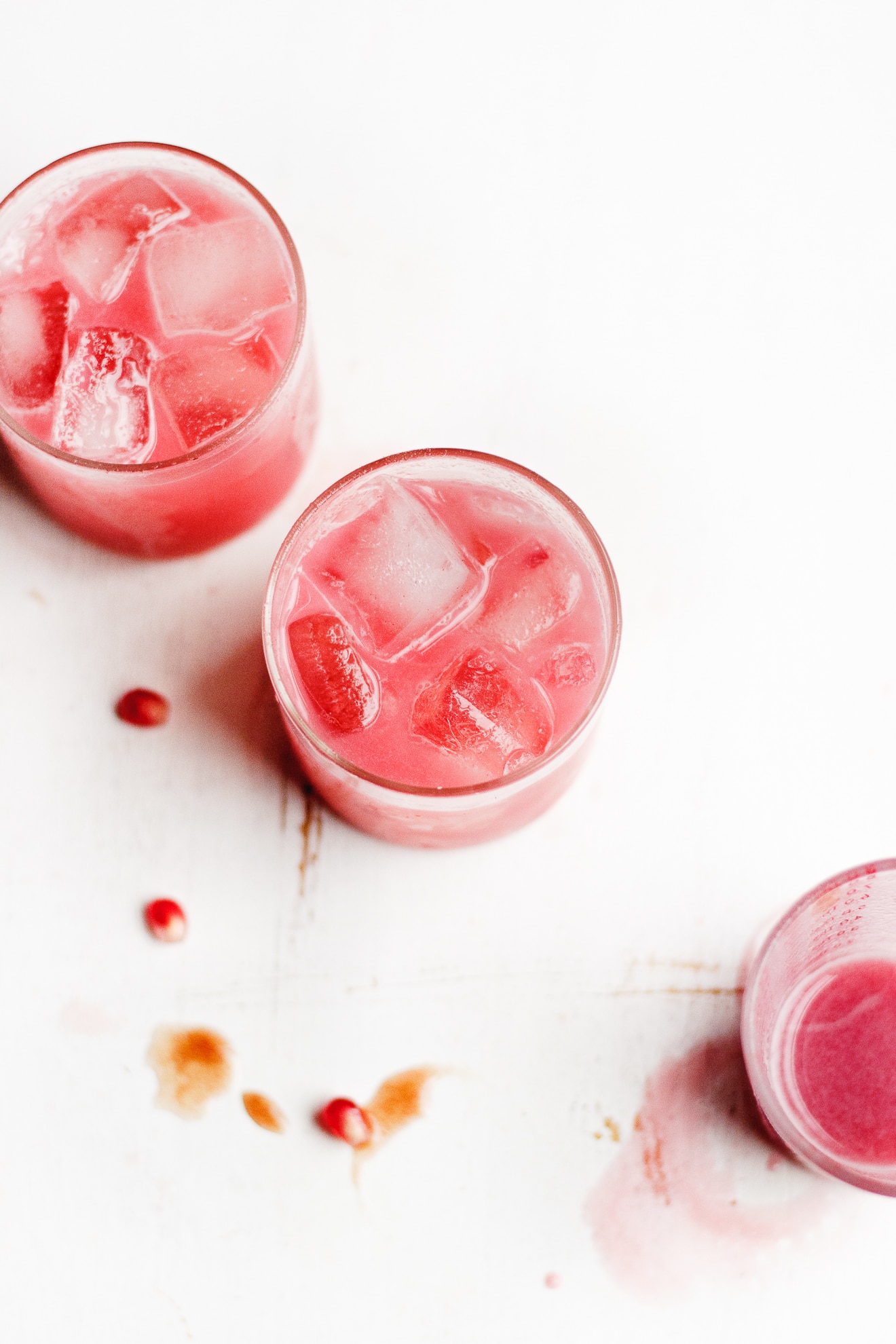 Starting with a simple and easy to make fresh date syrup, this healthy cocktail is naturally sweet and loaded with fiber, minerals like magnesium and vitamins like B6. The pomegranate brings a megadose of free radical-fighting antioxidants. And the tequila brings the party.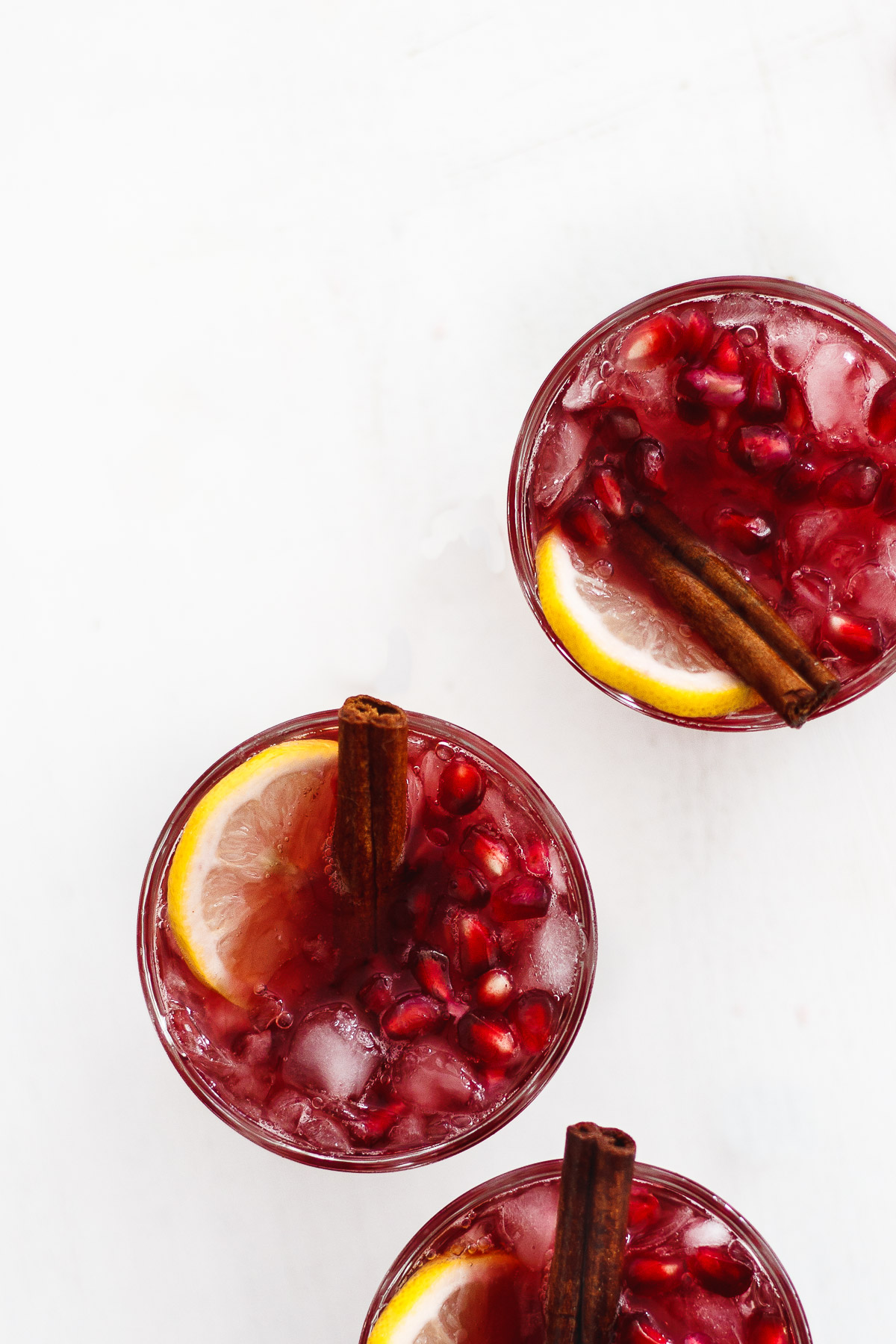 The history of tea is routed in centuries of health benefits and calming rituals. This cocktail combines those advantages with red wine and cinnamon, and flavored with bright notes of pomegranate and citrus. A four ingredient, beautiful and festive sangria for all senses.
Start with fresh, cold-pressed organic juice, add in some gin and then top each glass with all your favorite garnishes. A gin and juice party is the best, good-for-you, vitamin-packed, kind of party.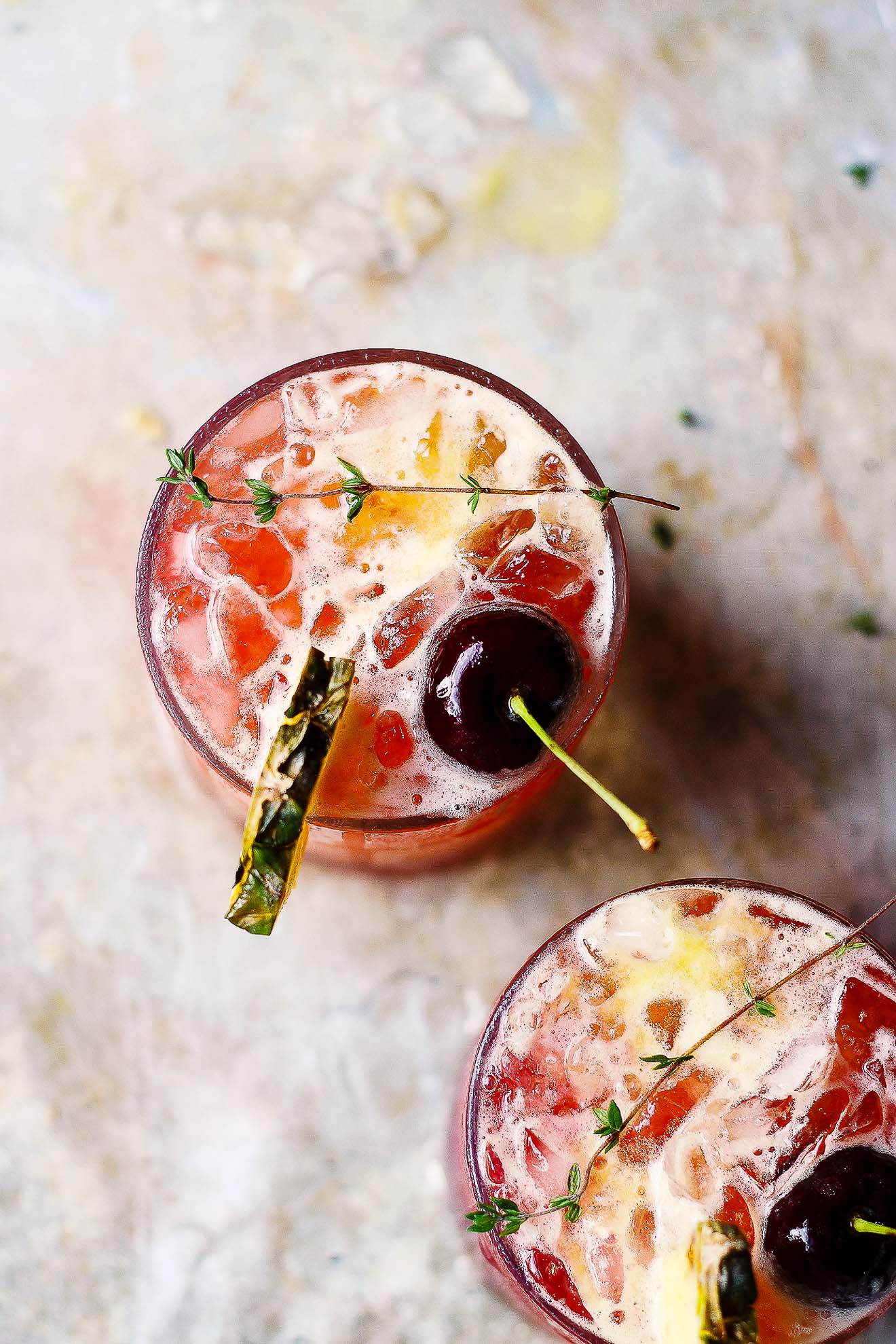 A hibiscus Mai Tai cocktail made with fresh pineapple juice, infused with notes of thyme and lightly sweetened with honey. A modern Mai Tai recipe that is packed with phytonutrients and antioxidants to keep your skin glowing and body hydrated.
An effervescent and naturally sweetened margarita that is low in calories and packed with tummy soothing ginger. A skinny sparkling ginger margarita that will save you from a sugar crash and keep you going all night long.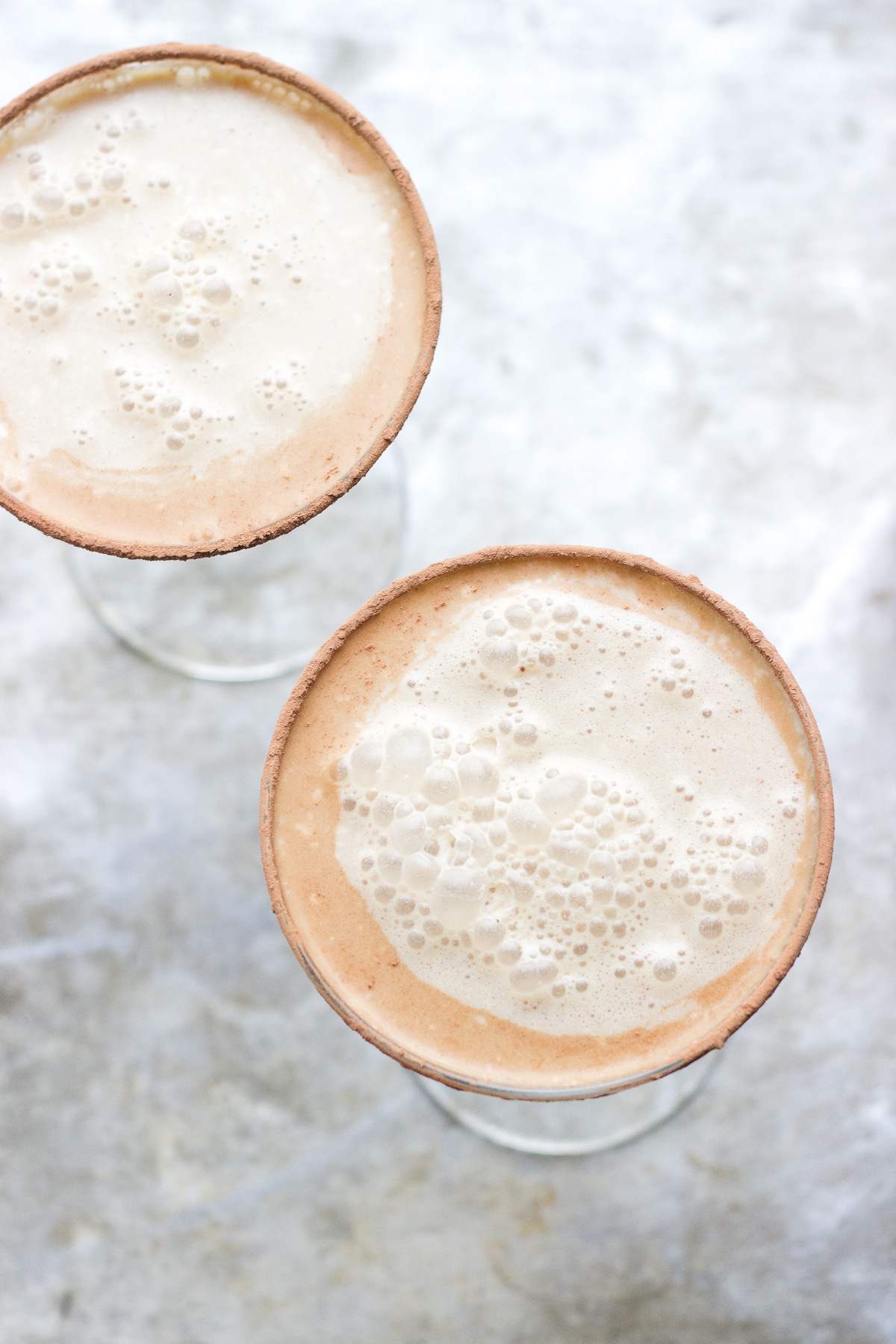 A super creamy, naturally vegan, lightly sweetened, coffee martini with notes of vanilla and a salted cocoa rims that pulls it all together. We all know that coffee is good for you right? Healthy brain, longer life – count me in with this one, as it also doubles as a dessert.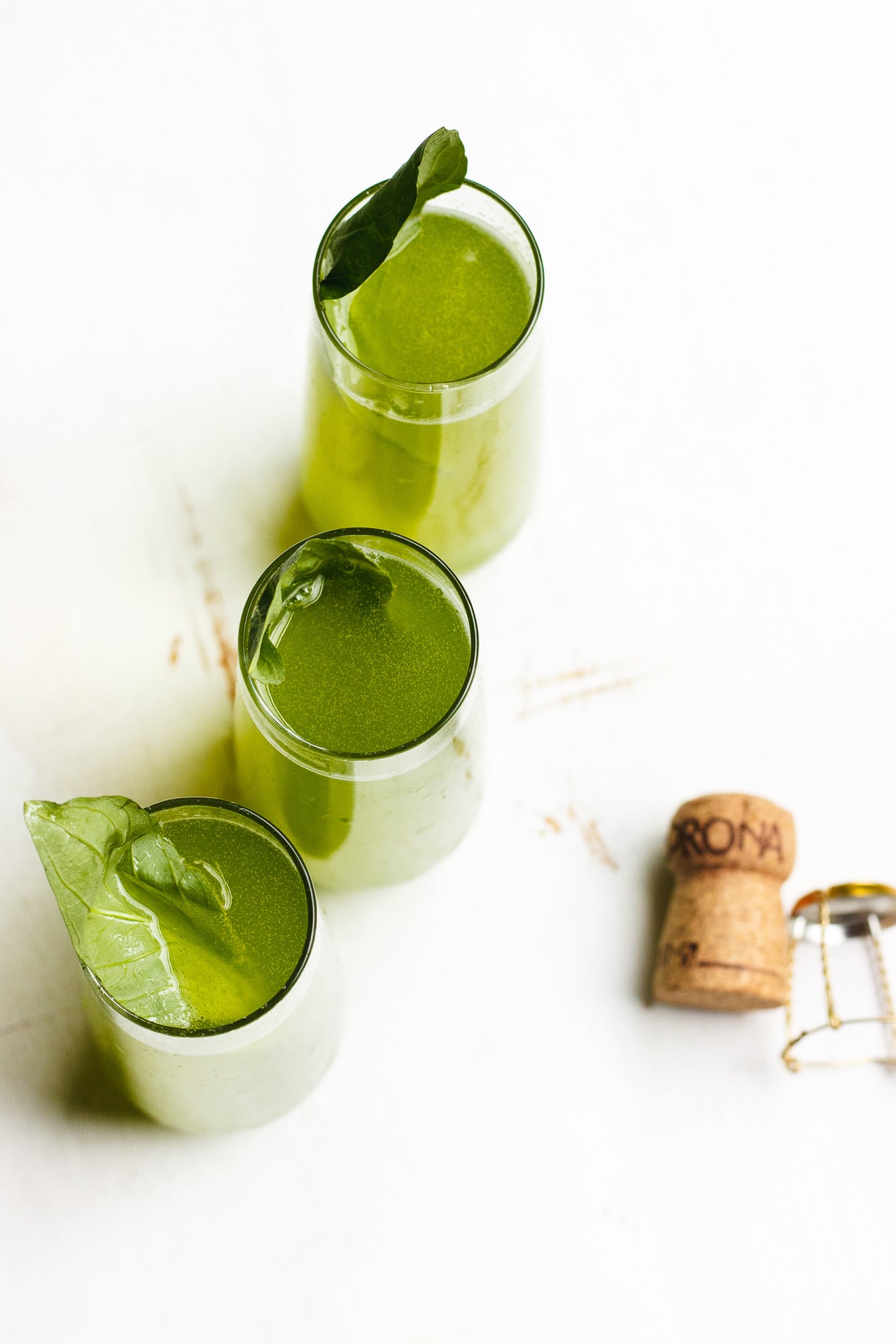 An unseasonably, but highly inviting bright and herbaceous cocktail that will uplift your winter spirit. A champagne cocktail that is infused with basil, lightly sweetened with honey and topped with bubbly.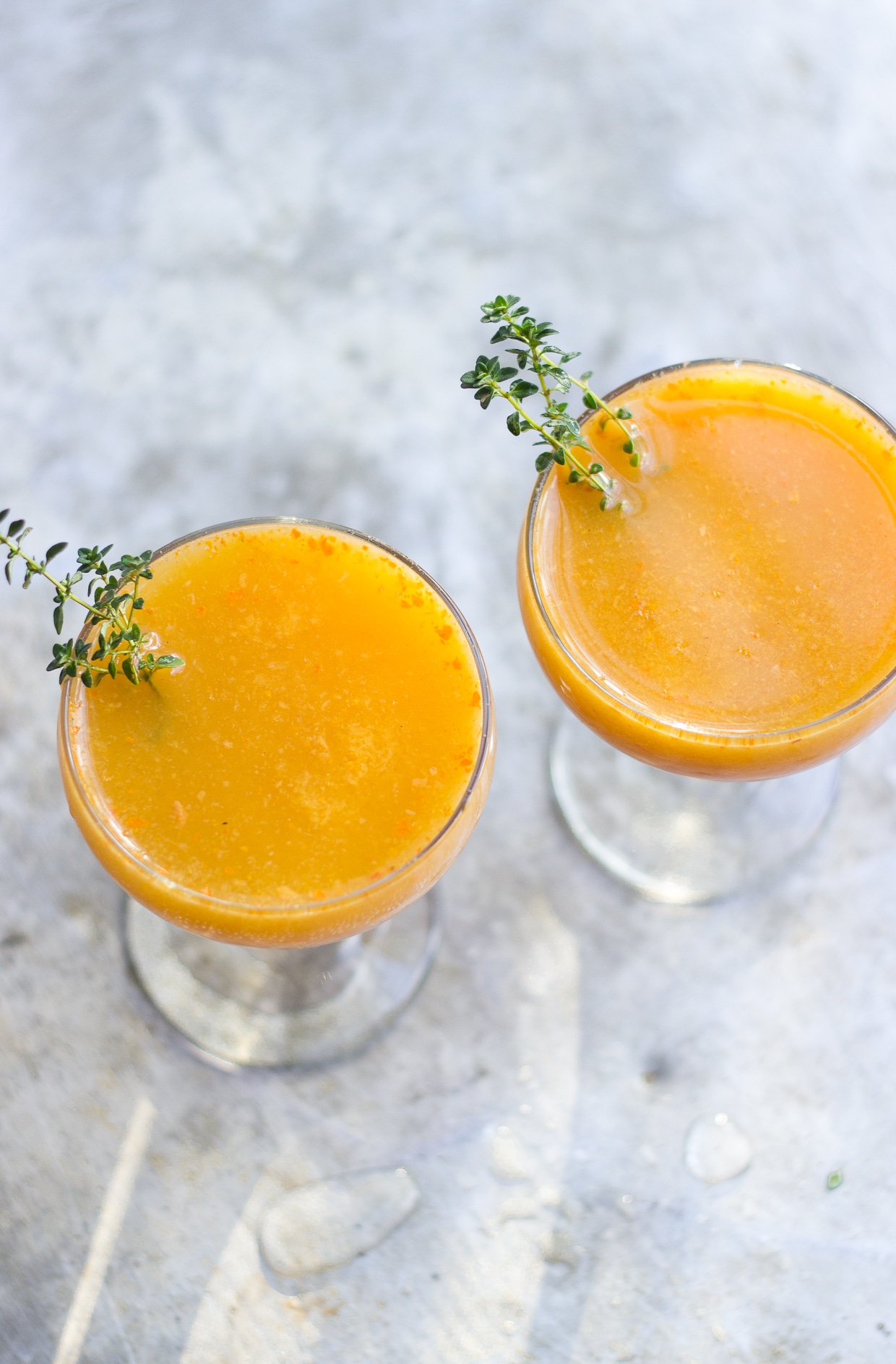 A fiber and antioxidant rich punch that combines a caramelized persimmon puree that is loaded with nutrients like vitamins A and C, and your favorite spirit. Shake it till it's icy cold and serve it with a sprig of thyme.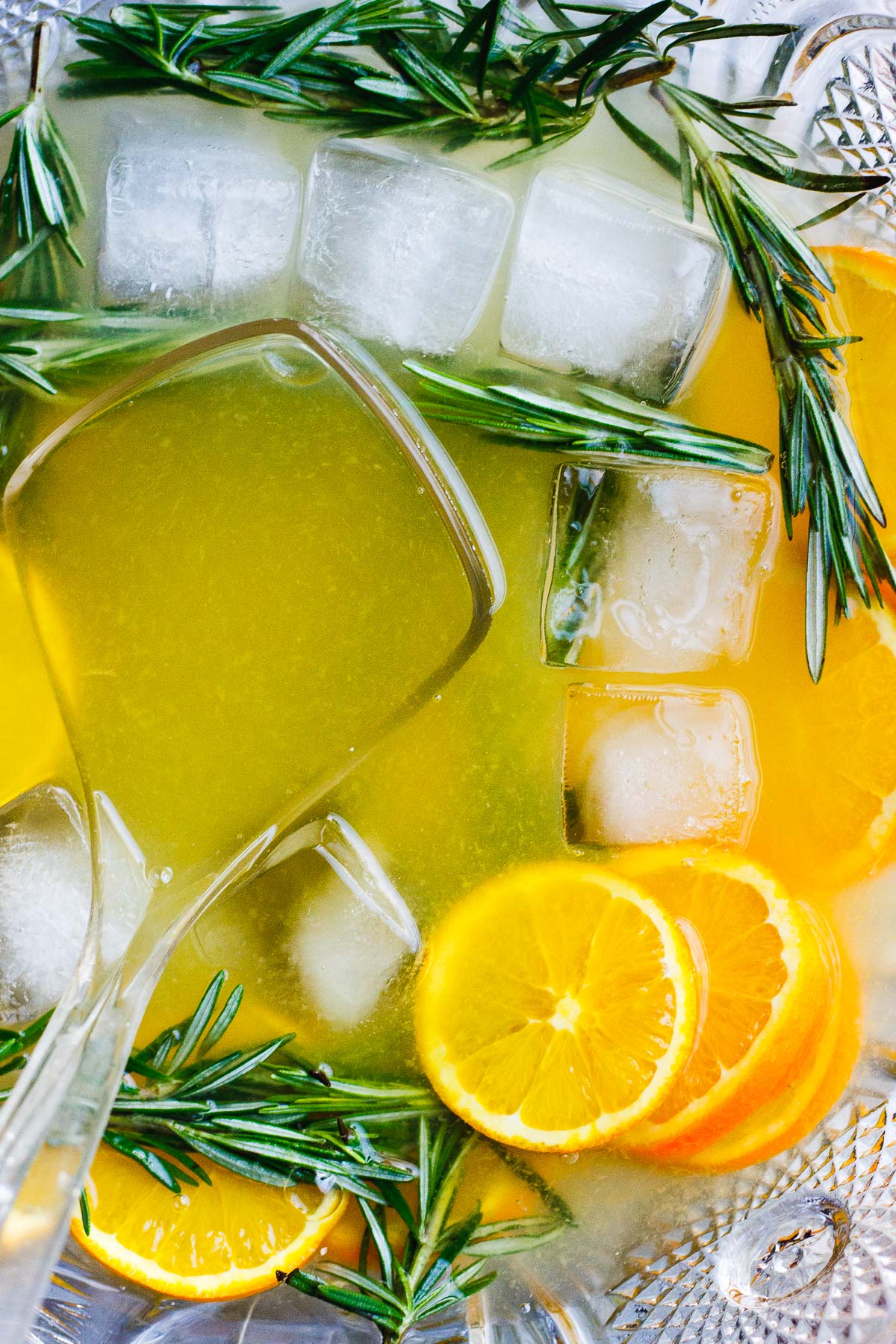 This champagne punch will completely brighten up your life. It starts with a honey rosemary simple syrup for a lightly sweetened base and then adds in citrus for an immunity boosting, skin-glowing, vitamin C dosing winter elixir.
---
More healthy cocktails you will love.