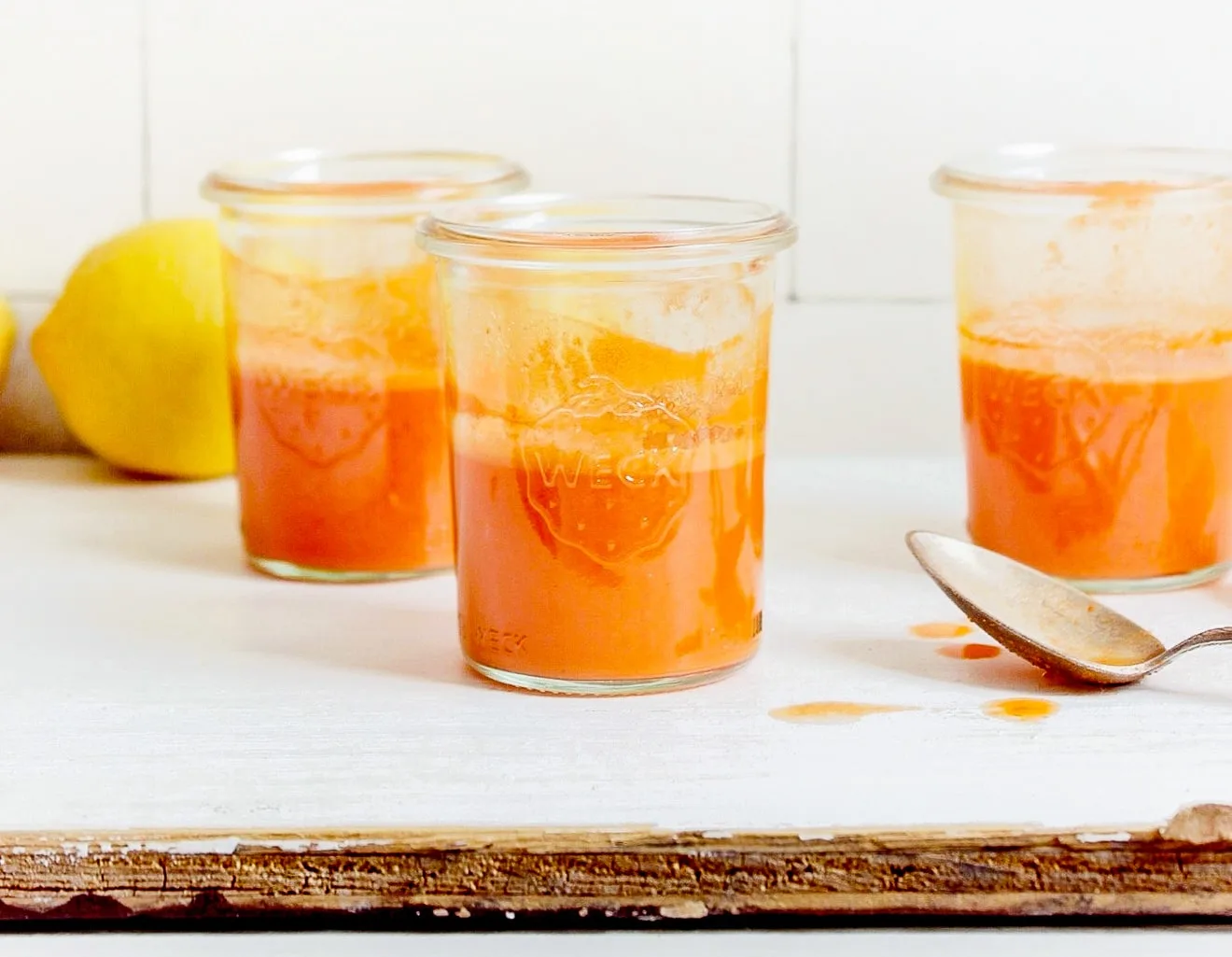 Immunity juice shots.
You guys.
We need these.
Because, flu season.
Is officially here.
The first part of this week.
I was struggling in a bad way.
A little bug got me.
And it got me good. I don't know where it came from. I certainly didn't ask for it. And I definitely did not see it coming. I was trying to keep up in every way possible. If you work for yourself and you own your own business, you know sick days aren't really a thing. Or if you're a parent. Or any other functioning member of society (hint: we all are) — getting sick isn't really an option.
So I came up with an immunity juice shot to keep us healthy and fight off the flu if it comes around. Take it as a preventative measure. Or take while you're sick to get better faster. Whatever you do, I swear by it, so just take it. Here's what's in this bad boy.
What's in these immunity juice shots?
Carrots—naturally sweet, adding plenty of sugar to the mix, keeping the flavors well-balanced and easy on your palate. Plus these little guys are chocked full of antioxidants, beta carotene and vitamin A. Which are vital in supporting your immune system.
Ginger—a super anti-inflammatory rhizome whose properties can bring relief to body aches, nausea and an upset stomach.
Lemon—loaded with vitamin C to boost your immunity and balance your body's pH levels.
Garlic—the key ingredient here! Garlic has a long history as an immune system booster because of its antiseptic and anti-fungal properties. While you might be tempted to leave this ingredient out. Definitely do not. I promise you though, the power of the raw carrot, ginger, and lemon juice will mellow out the garlic and it will be oh so subtle.
Apple cider vinegar—this magic elixir has a unique blend of vitamins, minerals and enzymes which holds magic antimicrobial and antiseptic properties. This one is optional, and while its addition is powerful, the taste might be to strong for some. Add at your own risk.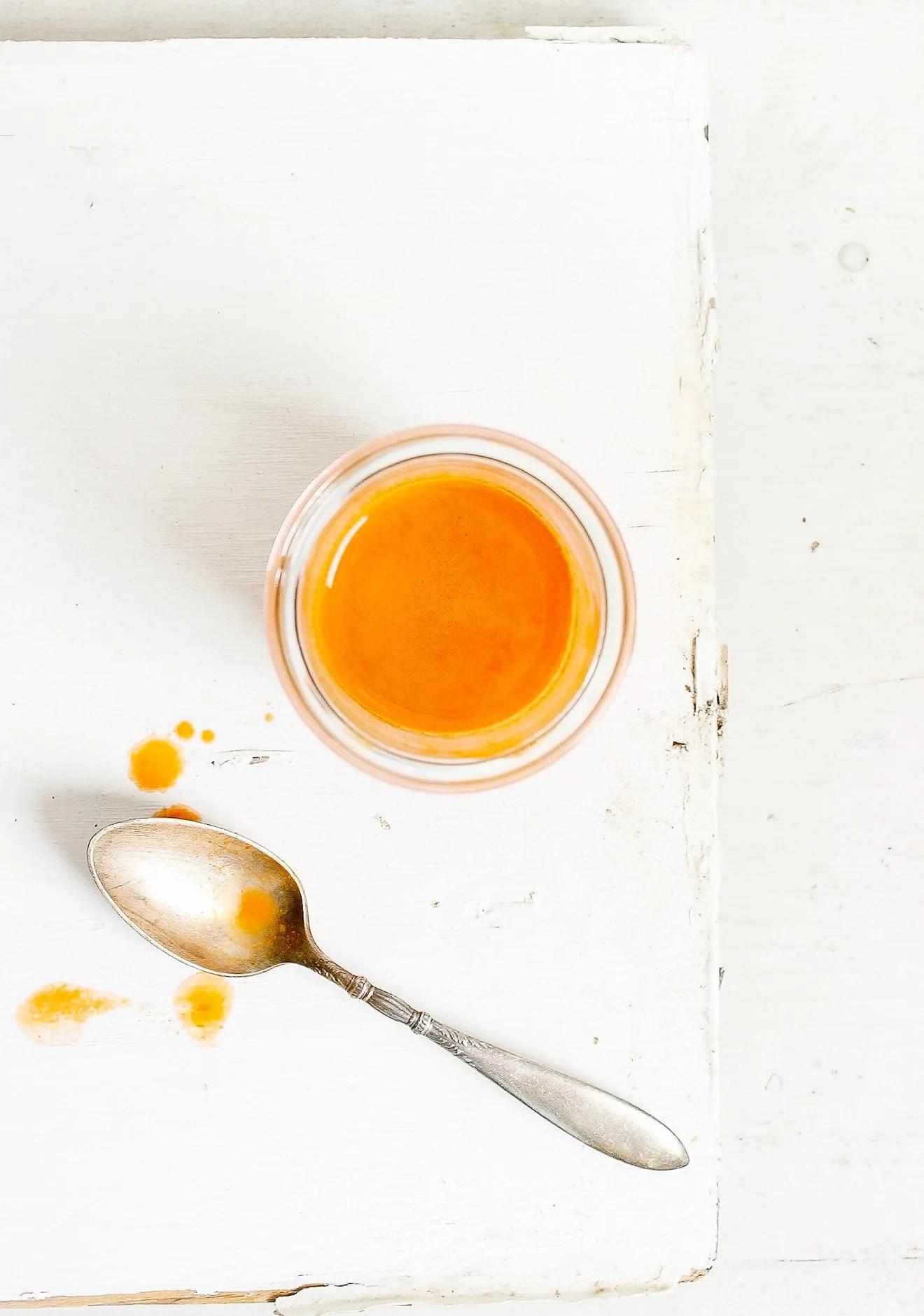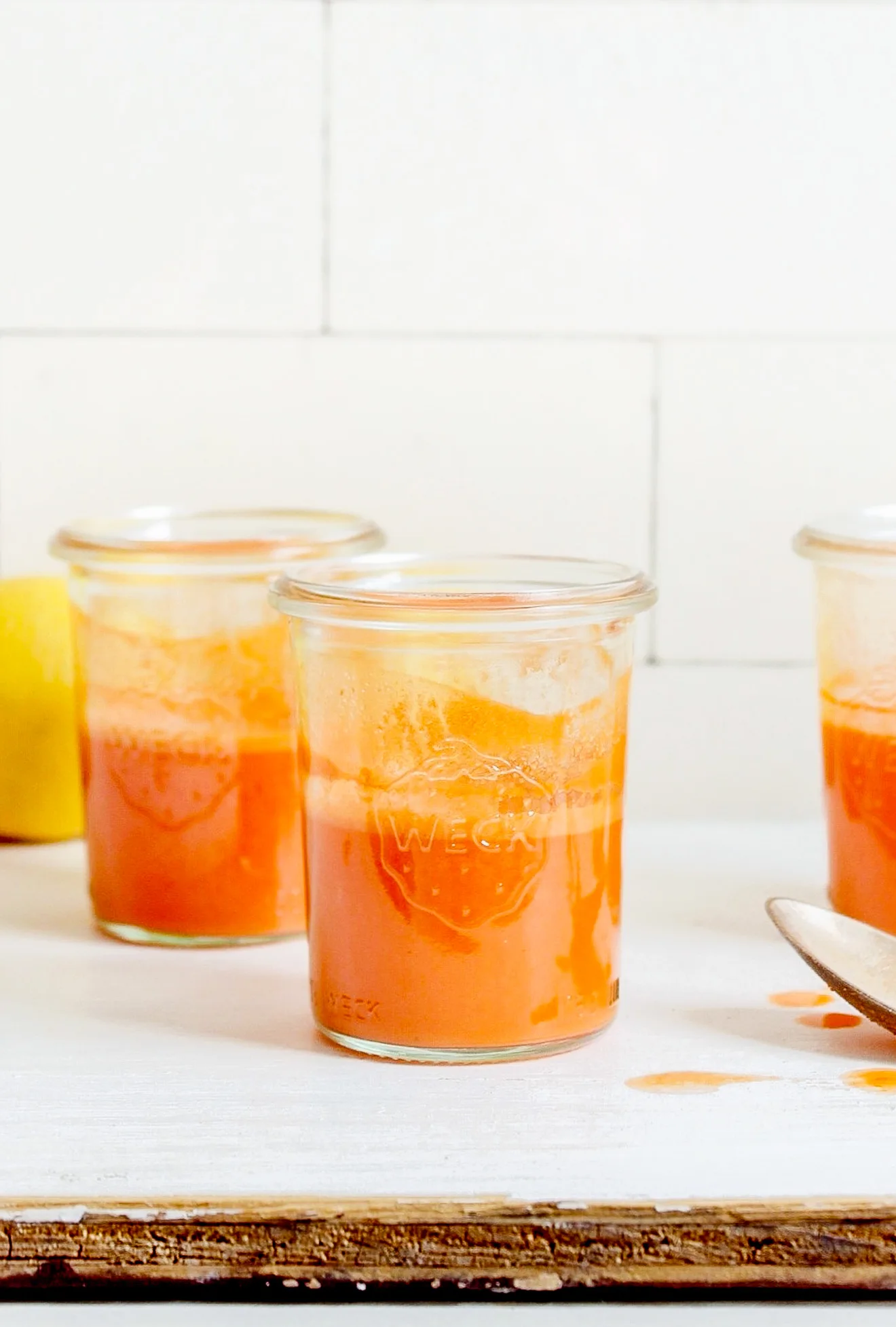 Immunity Juice Shots
Although best drank right away, you can store remaining juice in an airtight container in the refrigerator for up to 36 hours. See notes if you don't own a juicer.
Ingredients
4

medium carrots

inch

knob ginger

2

lemons

peeled

2

cloves

garlic

1

tablespoon

apple cider vinegar

optional
Instructions
Run each ingredient through your

juicer

.

Throw away or repurpose the pulp.

Add in the apple cider vinegar if desired, and divide into 6 shots.

Drink up to 3 shots a day.
Notes
If you don't own a juicer, you can make this in your blender. Add all of the ingredients and blend. Then strain with a fine mesh sieve.
More healthy drink recipes you'll love: