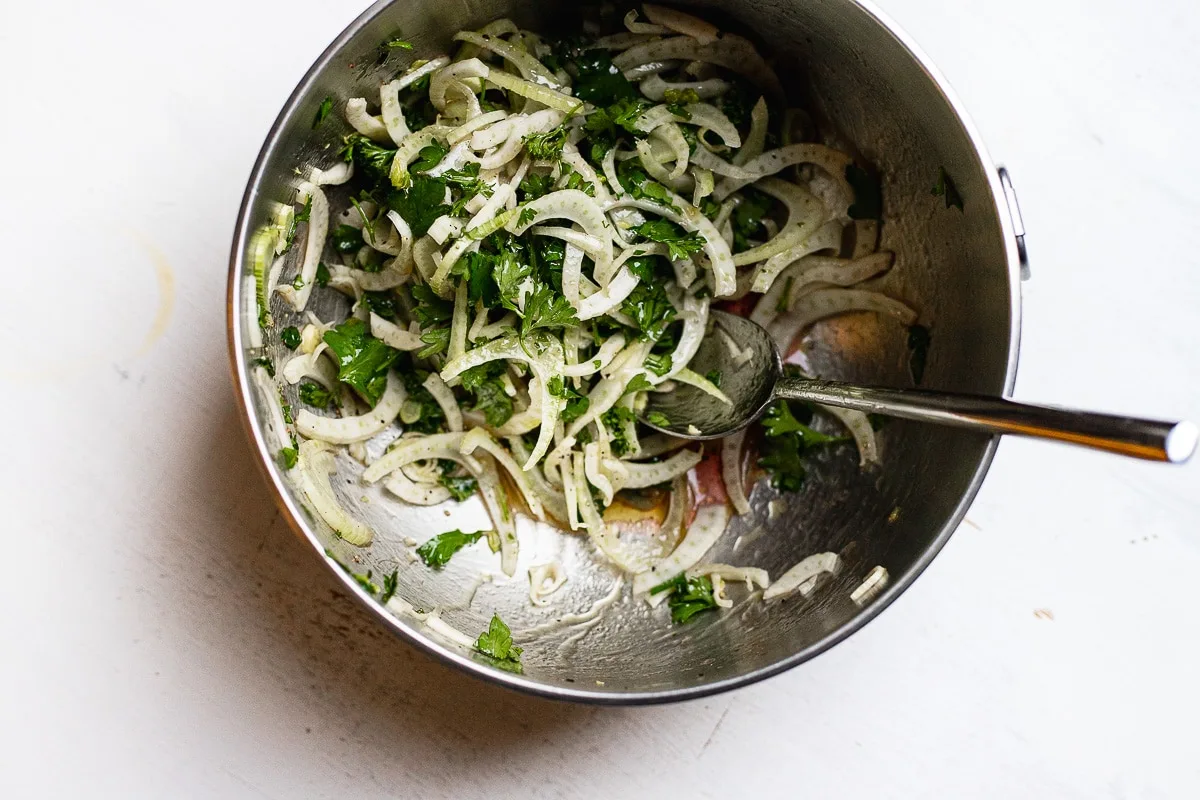 At times fennel is a little underrated and forgotten about. Here it is shaved, loaded with herbs and dressed it in a light red wine vinaigrette for a classic fennel preparation that's great to enjoy anytime of the year.
But fennel is one of my all-time favorite vegetables. I like to eat it in every way possible. Like snacking on it raw. Or roasting it with white beans. I also really like to juice it and put it in my smoothies. It's so versatile.
This post is sponsored by Hilary's – my favorite veggie burger company. Thank you for supporting the brands that allow me to bring you quality content. I love Hilary's for many reasons. Like because they use super high quality ingredients in all of their products.
And because they're a certified B Corporation. Which means they focus on business practices that create positive social change and low environmental impacts. And lastly because Hilary's plant-based foods are rich in whole ingredients, non-GMO and always free of the top twelve allergens.
How to make this red wine vinaigrette.
As we know, oil and vinegar don't mix. Unless you have an ingredient in there called a surfactant. Surfactants are things like mustard, mayonnaise and tomato paste. Something that the oil and vinegar can stick to. And while these ingredients can make vinaigrettes really silky and smooth, they naturally change the flavor profile.
I wanted to keep this red wine vinaigrette pure and just four simple ingredients. So the flavor of the fennel and herbs could shine brightly through. So I went without a surfactant and this vinaigrette will not emulsify. But that's totally okay.
First, shave the fennel, and lightly chop the herbs. Second, whisk the red wine vinaigrette ingredients together. And lastly, toss them altogether. To ensure the best flavor, my best tip is to not dress the slaw too early. Otherwise the vinegar will pool at the bottom, and the taste will be unbalanced.
This fennel is bright and crispy, and the herbs are punchy. They add depth without heaviness. It's a perfect little mix of crunch and acid. And you can eat it on its own as a side. Or my preferred way – on top of a Hilary's Hemp & Greens Veggie Burger.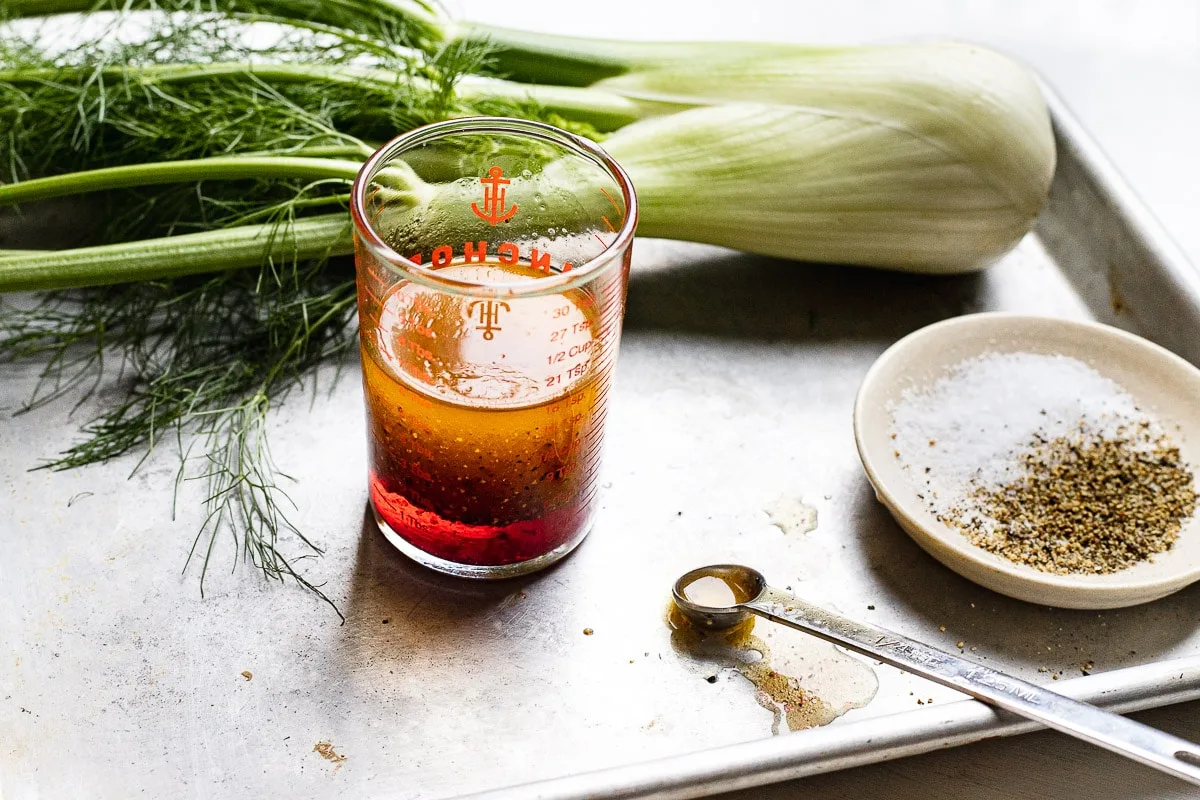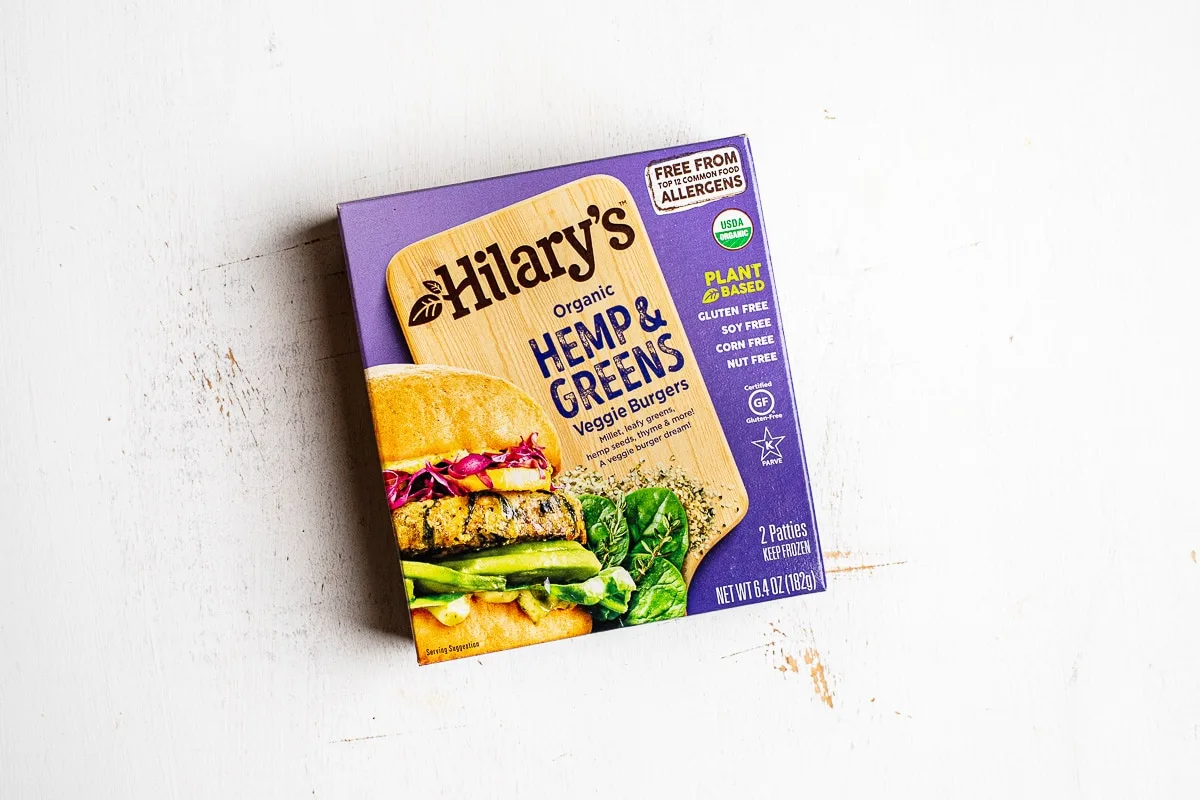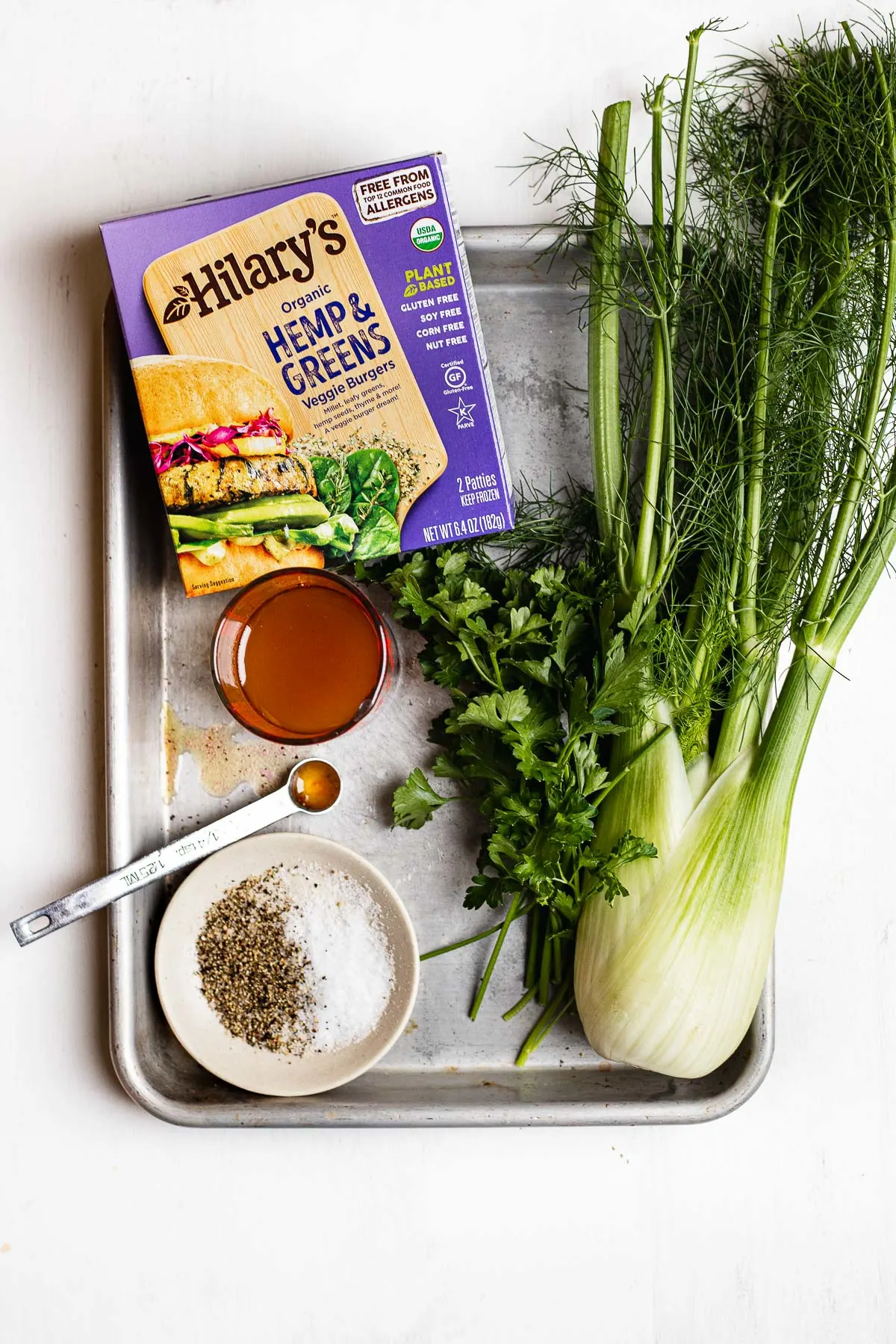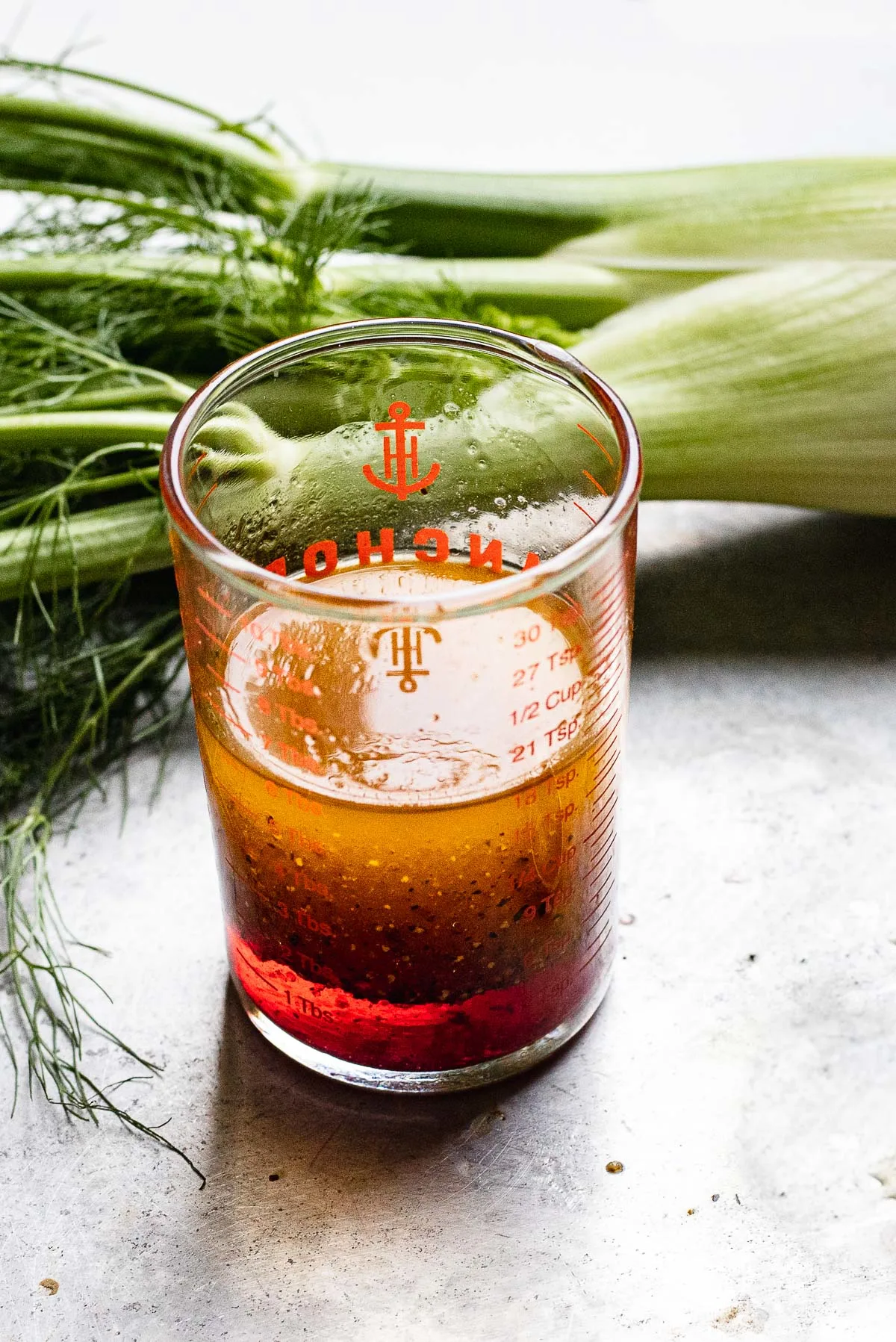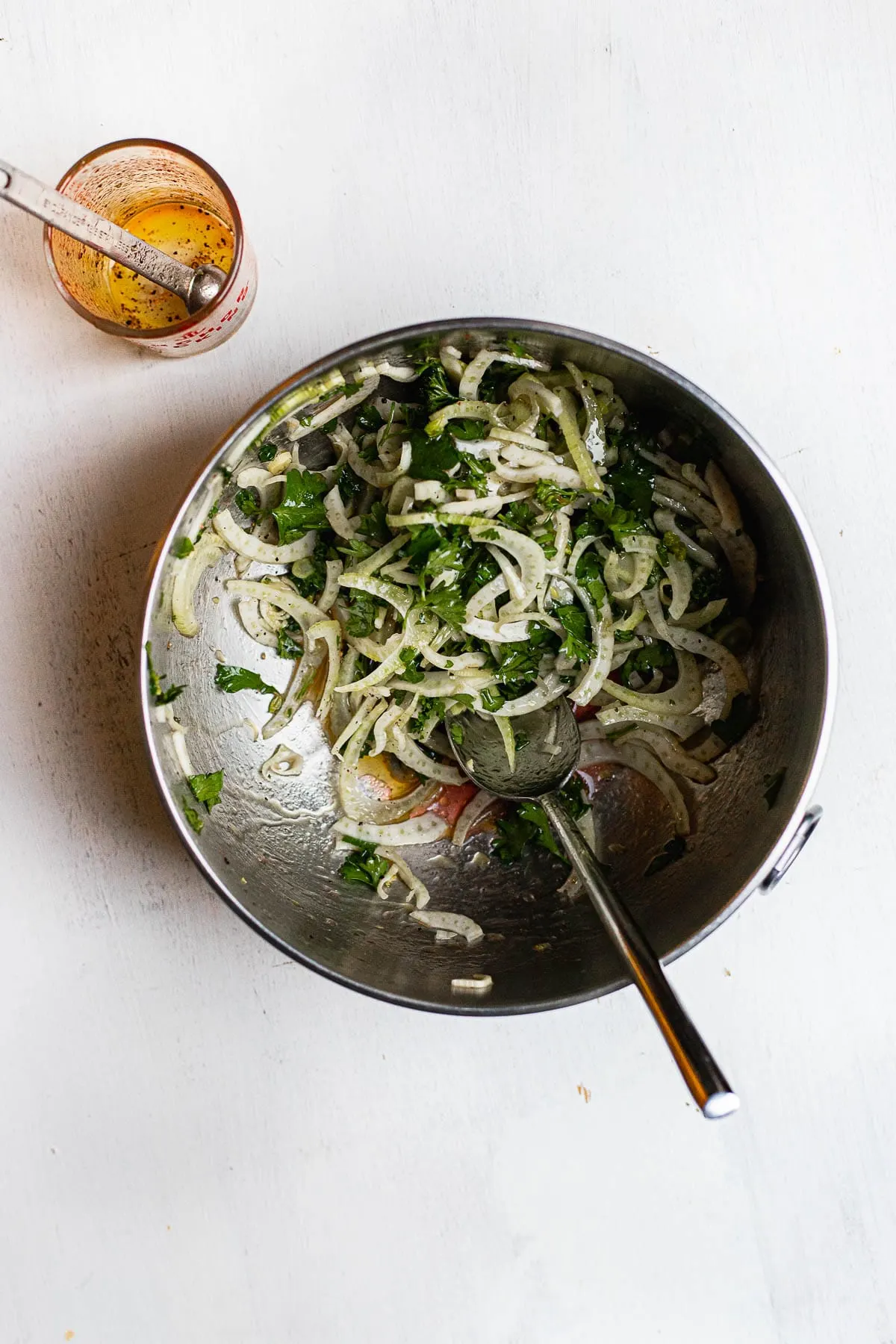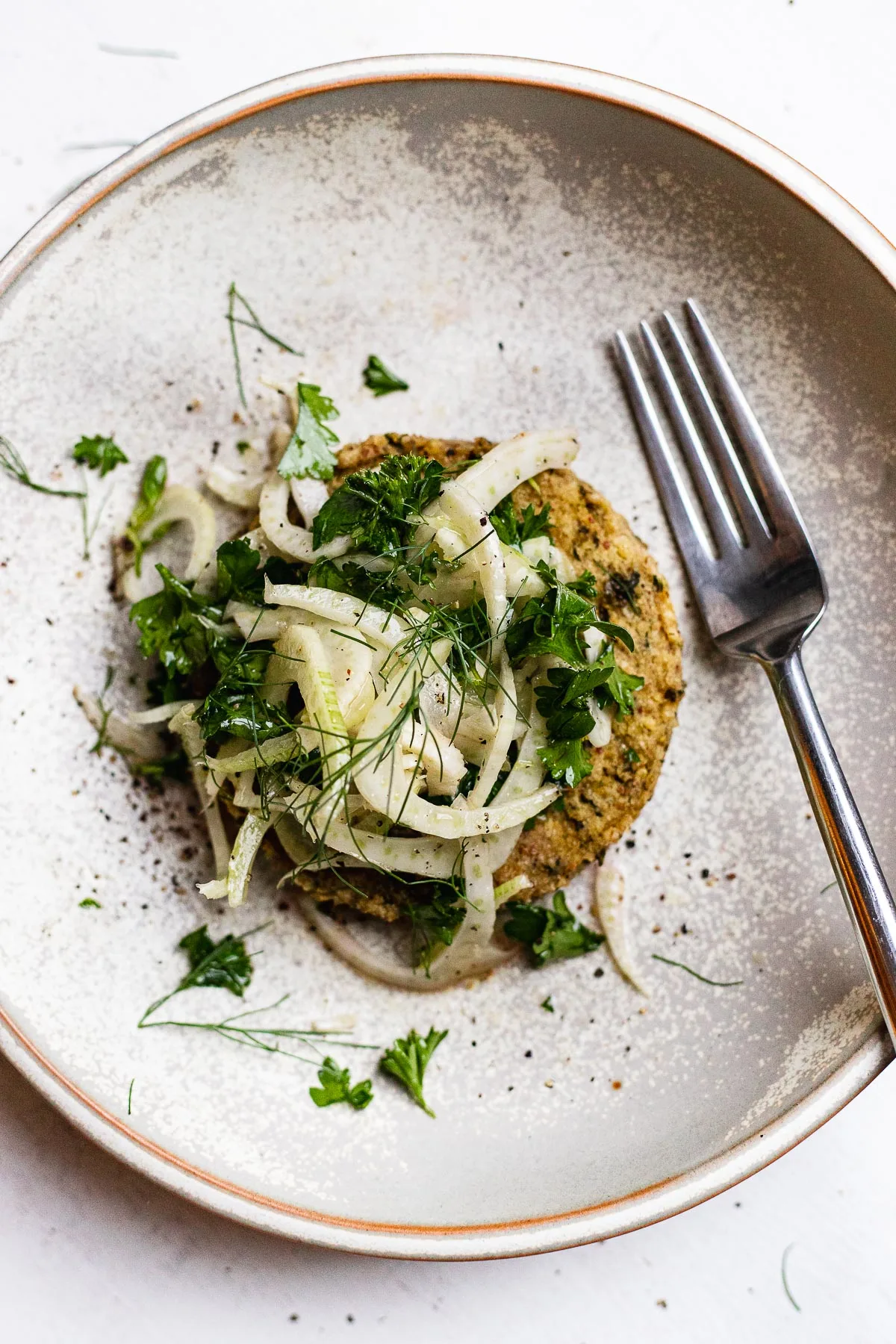 Yield: 2 cups
Shaved Fennel Slaw with Red Wine Vinaigrette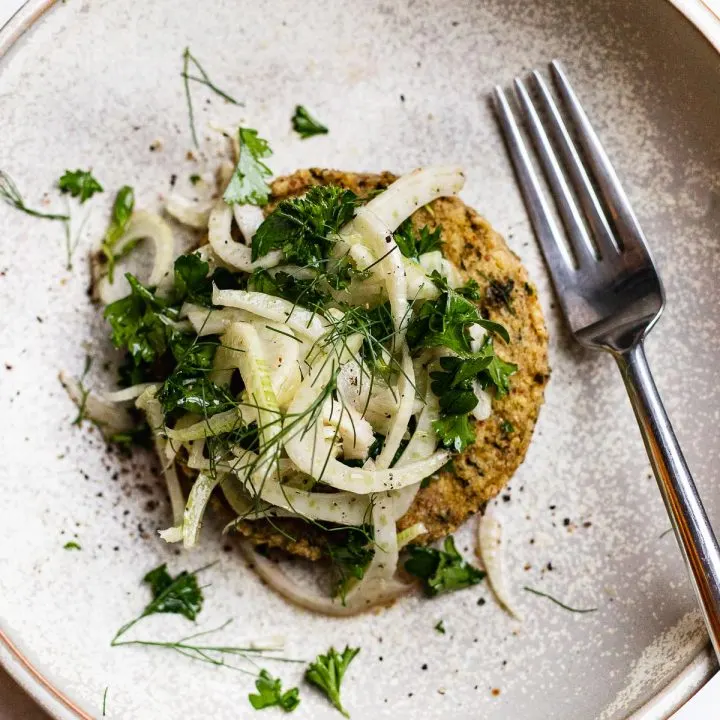 A classic slaw preparation of shaved fennel loaded with herbs and tossed a simple red wine vinaigrette.
Ingredients
Slaw Ingredients
1 large fennel bulb
1/2 cup fresh parsley
Vinaigrette Ingredients
1/4 cup extra virgin olive oil
2 tablespoons red wine vinegar
1/2 teaspoon fine sea salt
1/2 teaspoon black pepper