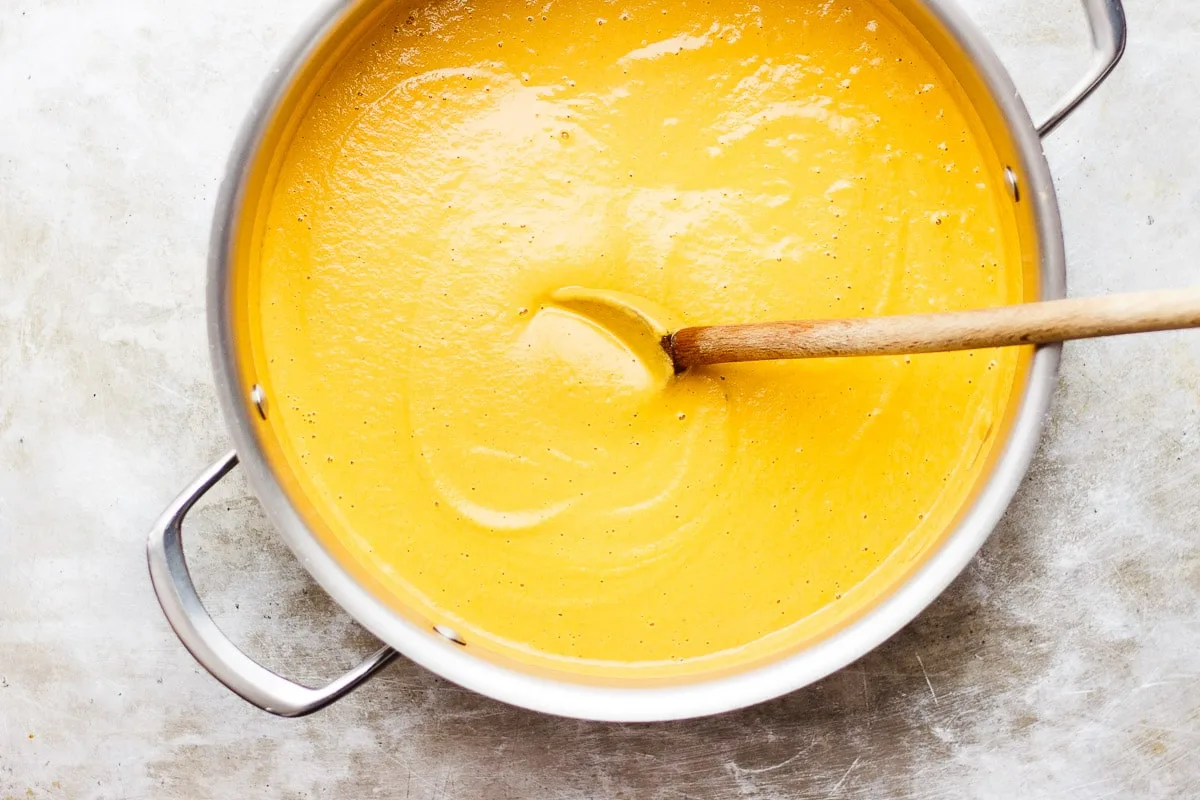 When in doubt – make soup. When in doubt while also holding a beautiful bunch of spring carrots make this vegan, creamy carrot ginger soup. It's smooth and rich without being heavy. It's perfect for this time of year when you are craving something bright but also warming. It soothes the soul, and it quiets the mind – two things I've been needing a lot of lately.
Since my bilateral ovarian cystectomy last spring when I was diagnosed with stage four endometriosis, I have spent every single day questioning my work. And whether or not I belong to blogging anymore. I love to care for others through food. I love to create plant-based recipes to fuel your lives. But life is different for me now. What started as a resource for my health coaching clients seven years ago has evolved into much more than that. I also want to tell you stories.
My (endo) diagnosis changed me in so many ways.
Managing a chronic illness is a full time job. Most of my emotional energy is spent grieving former expectations that no longer exist. Especially when it comes to infertility and family planning. And it is excruciatingly hard to create in a space that I am not fully honest with you in.
You may have even noticed I have been disconnected from my work. My posts over the last year have been sporadic at best. There is so much going on behind the scenes that posting pretty pictures of food has begun to feel mundane. I want to feel excited about blogging again. I want to feel like my work is meaningful again. And I know in order to do that I need to be true to myself. So, soon along with the plant-based recipes you are already familiar with, you will start to see some content that focuses on endometriosis, infertility, chronic illness and pain, and mental health.
I know I may lose some of you in this process. I am prepared for that. But I hope to continue to inspire and support those of you like me who are searching for a place to heal, and to feel heard and to belong. If you have feedback on this change, I am here for it. Drop me a comment below or send me a message.
Carrot ginger soup for the soul.
Carrot ginger soup is made for your soul. And it is also made super creamy without any dairy and with the magic of raw cashews. And they don't require soaking because they are going to simmer in our stock and get nice and plump prior to blending.
This carrot soup takes twenty minutes to cook and requires just a handful of pantry ingredients like low-sodium vegetable broth, olive oil and ground ginger. I chose to make this soup with ground ginger instead of fresh because it abundant in my pantry right now and it is a great way to consume the power-packed root in an affordable, accessible way.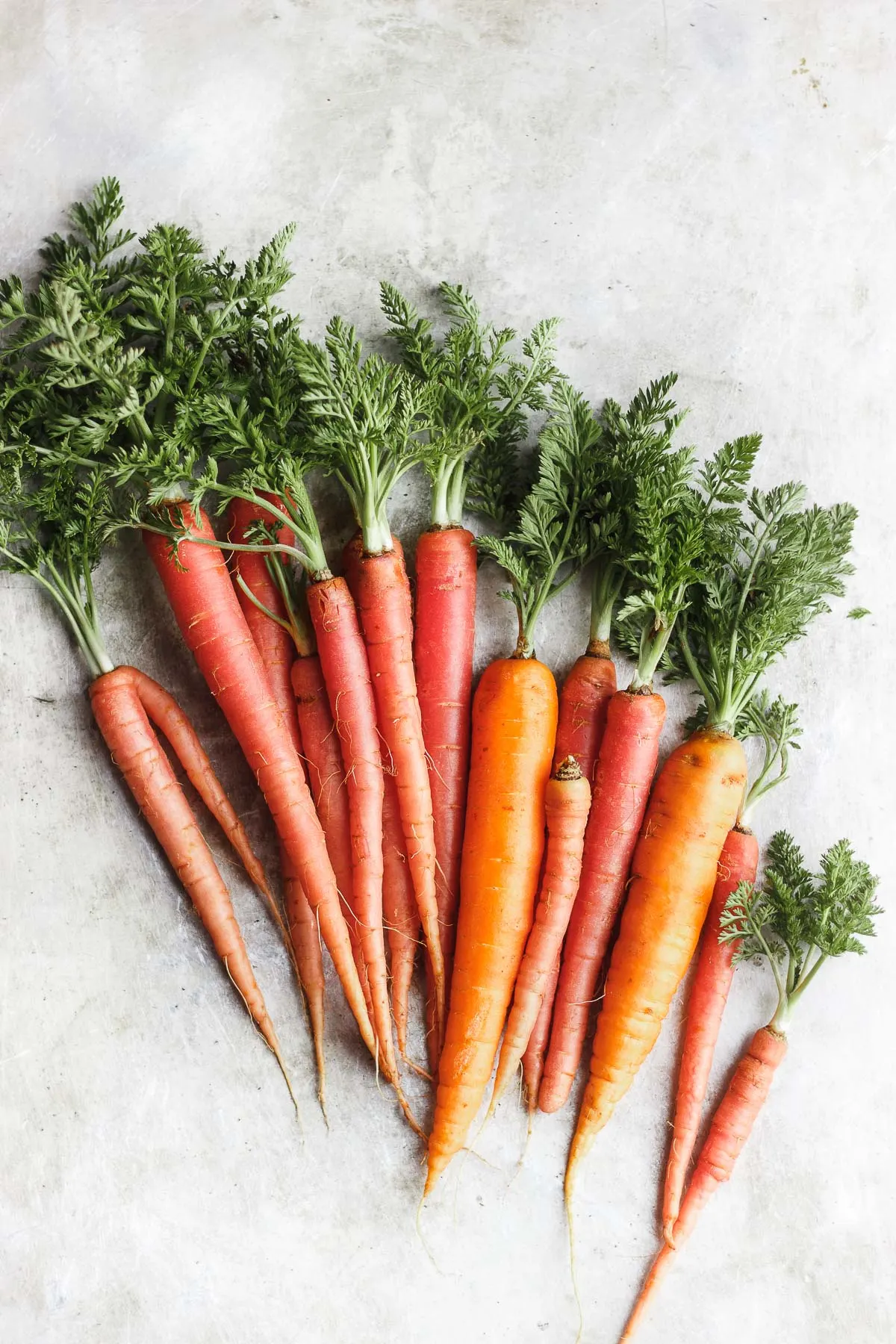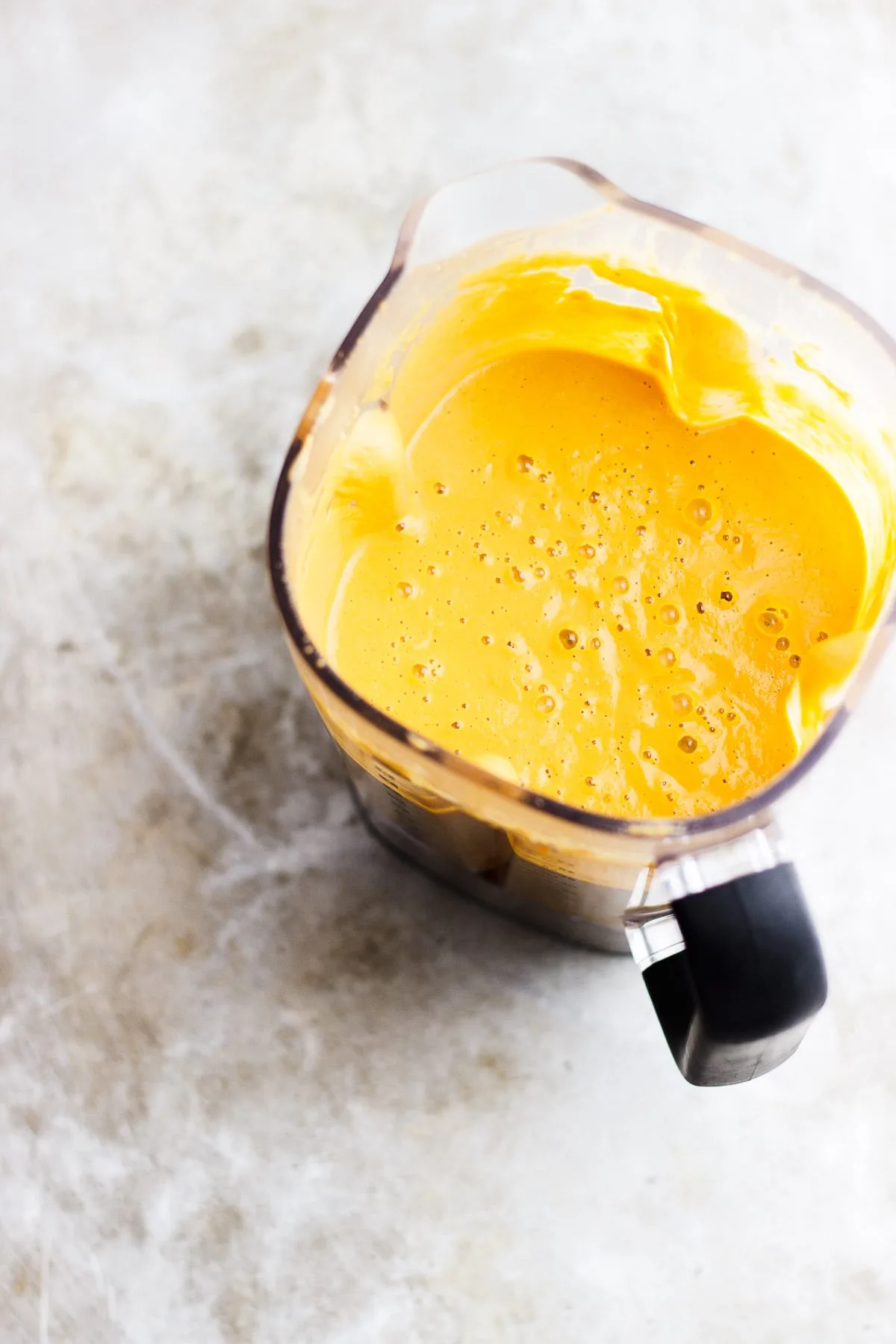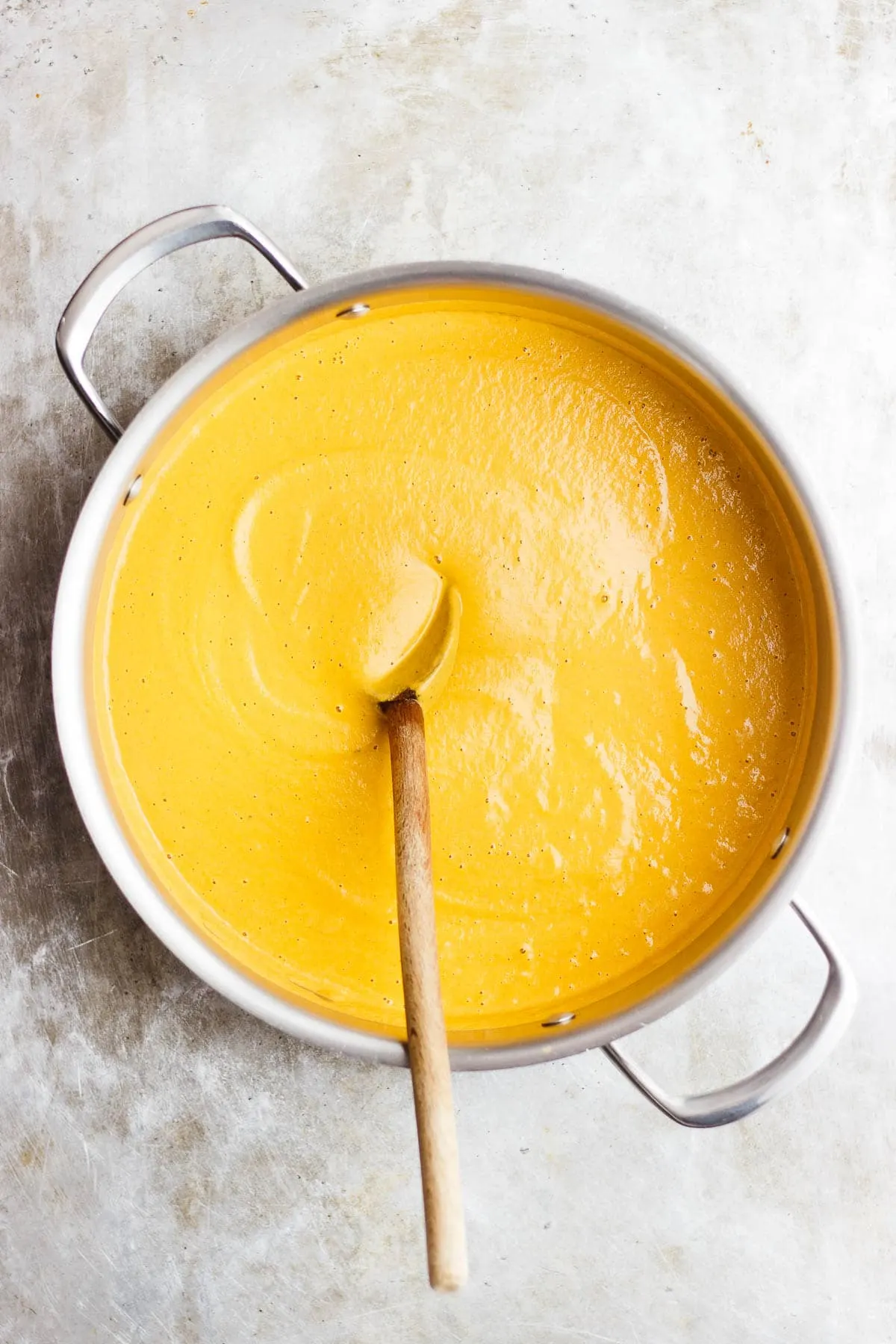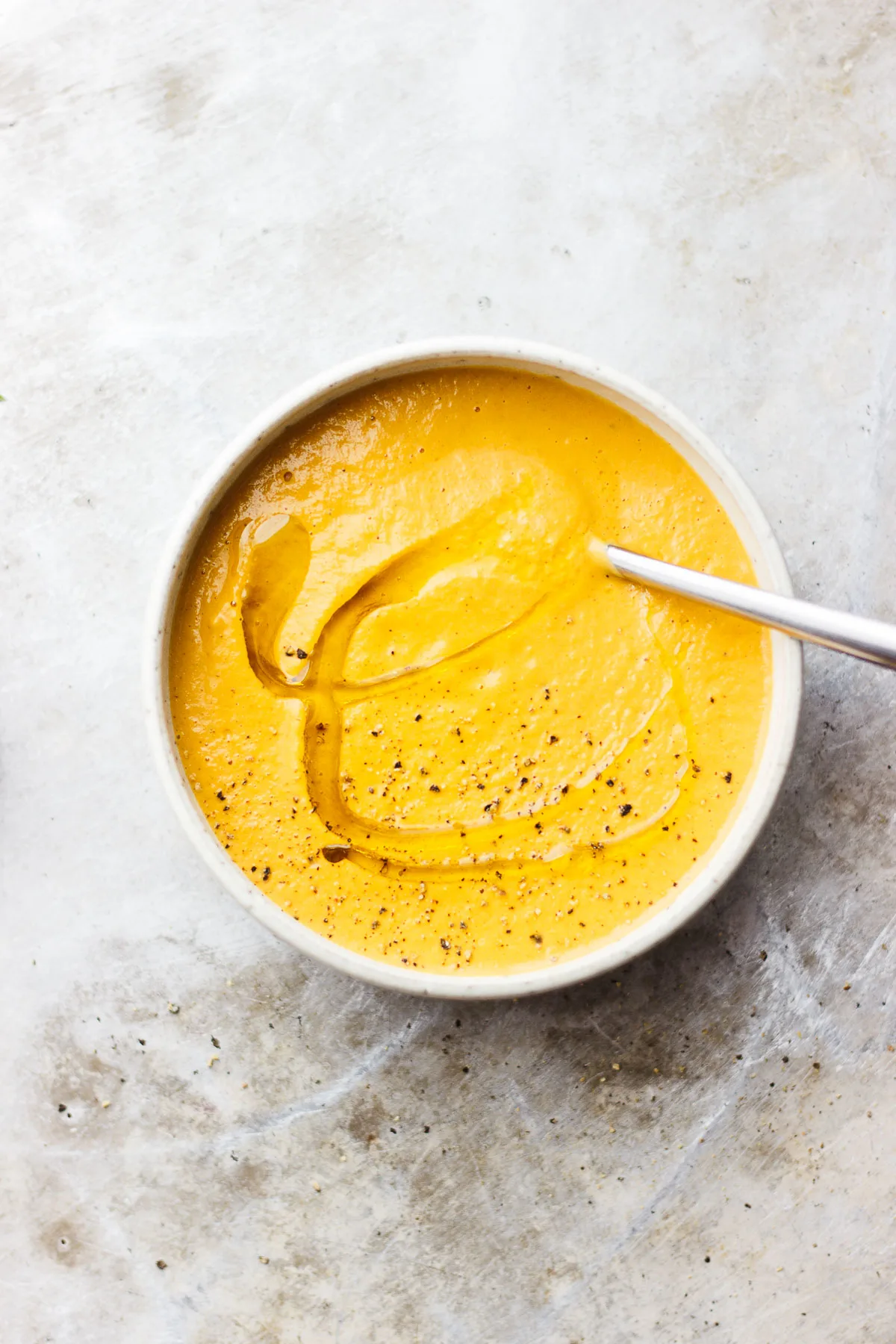 Creamy Carrot Ginger Soup with Black Pepper
Ingredients
2

tablespoons

olive oil

2

cups

carrots, diced small

2

cloves

garlic, minced

1/2

teaspoon

sea salt

1/2

teaspoon

black pepper

1

teaspoon

ground ginger

4

cups

low-sodium vegetable broth

1

cup

raw cashews

1/4

cup

carrot top leaves (or fresh parsley)

1

tablespoon

apple cider vinegar
Instructions
In a soup pot heat the olive oil over low-medium heat. Add the carrots, garlic, salt, pepper and ginger and sauté for 10 minutes.

Turn the heat up to medium and add in the broth, cashews and carrot tops. Stir and bring to a gentle simmer, continue to cook at a simmer for ten minutes.

Remove the soup from the heat and add in the apple cider vinegar and stir. Transfer to a blender and process until smooth. Serve warm.
Notes
The color of your soup may vary based on the color of your carrots. Any variety of carrot (orange, purple, red, etc.) will work beautifully in this carrot ginger soup.
More carrot recipes you will love.