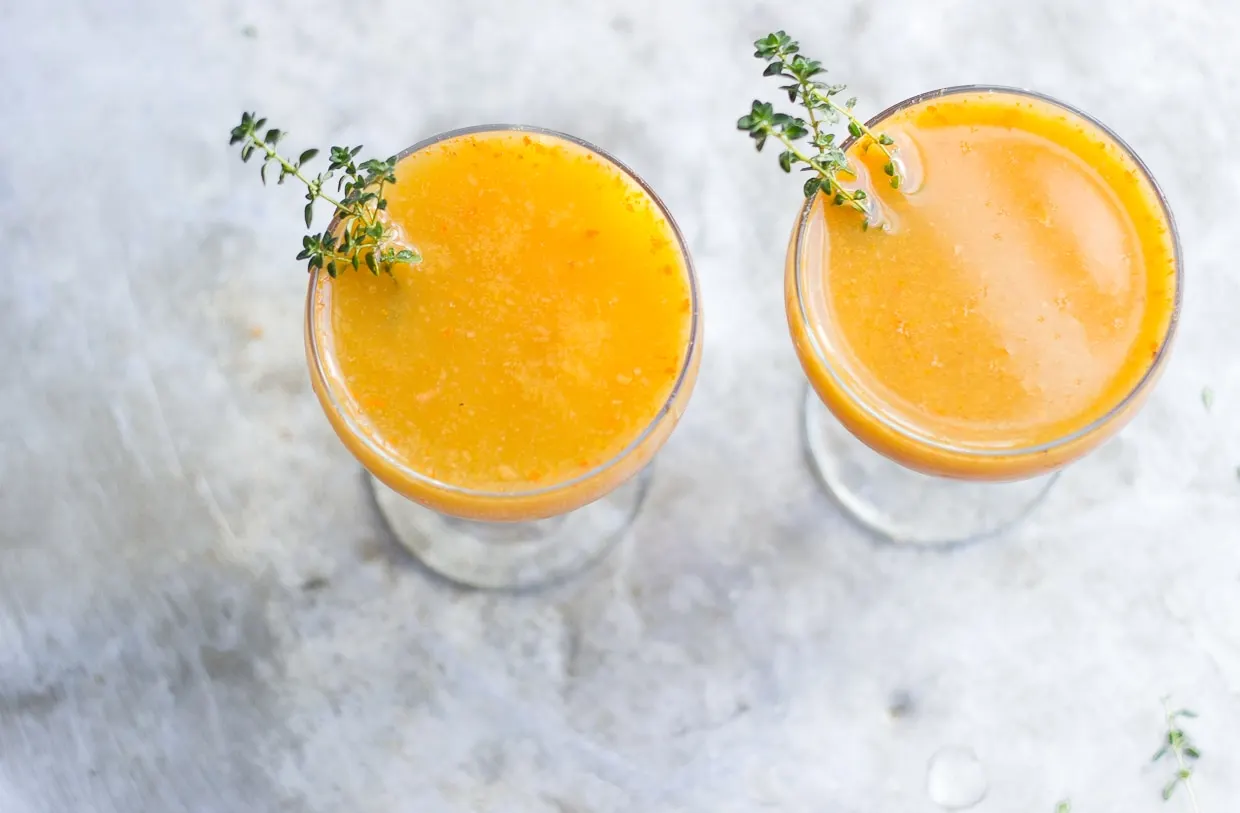 This time last year I had no idea I'd be living in St. Louis. And that's some really crazy shit you guys. Life in the Midwest proves to be slow and patient and kind, and we like it here. But, we also miss our family back east, a lot. Especially right now. This year Thanksgiving will look a little different. Just me, my husband and a bunch of aviation obsessed dudes who were transplanted to the Midwest like us. They'll watch football, and eat brie and drink fancy cocktails. Chet and me will stay in the kitchen – just the way I like it.
Here are a few things that are on tap for our Thanksgiving celebrations.
For drinking:
These Persimmon Punch martinis
Black Peppercorn + Cranberry Shrubs
Sonja and Alex's Pomegranate Cider Spritzer
For eating:
Crispy Brussels Sprouts with Shallot + Sage Toasted Breadcrumbs
Roasted Acorn Squash with Caramelized Shallots
Super Veggie Sage Stuffing
Elizabeth's Roasted Fennel + Satsuma Salad
Emilie's Maple Roasted Harvest Vegetables
Lily's Fennel Spiced Cranberry Sauce + Rosemary Chevre Mashed Potatoes
Renee's High Vibe Pumpkin Pie with a dollop of my Vanilla Ginger Coconut Cream
These Persimmon Punch martinis, are sweet but not too sweet, and perfect with any spirit or sparkling wine of your choice. I hope you love them as much as I do. Wishing you all a warm and happy and healthy holiday. See you next week, xx.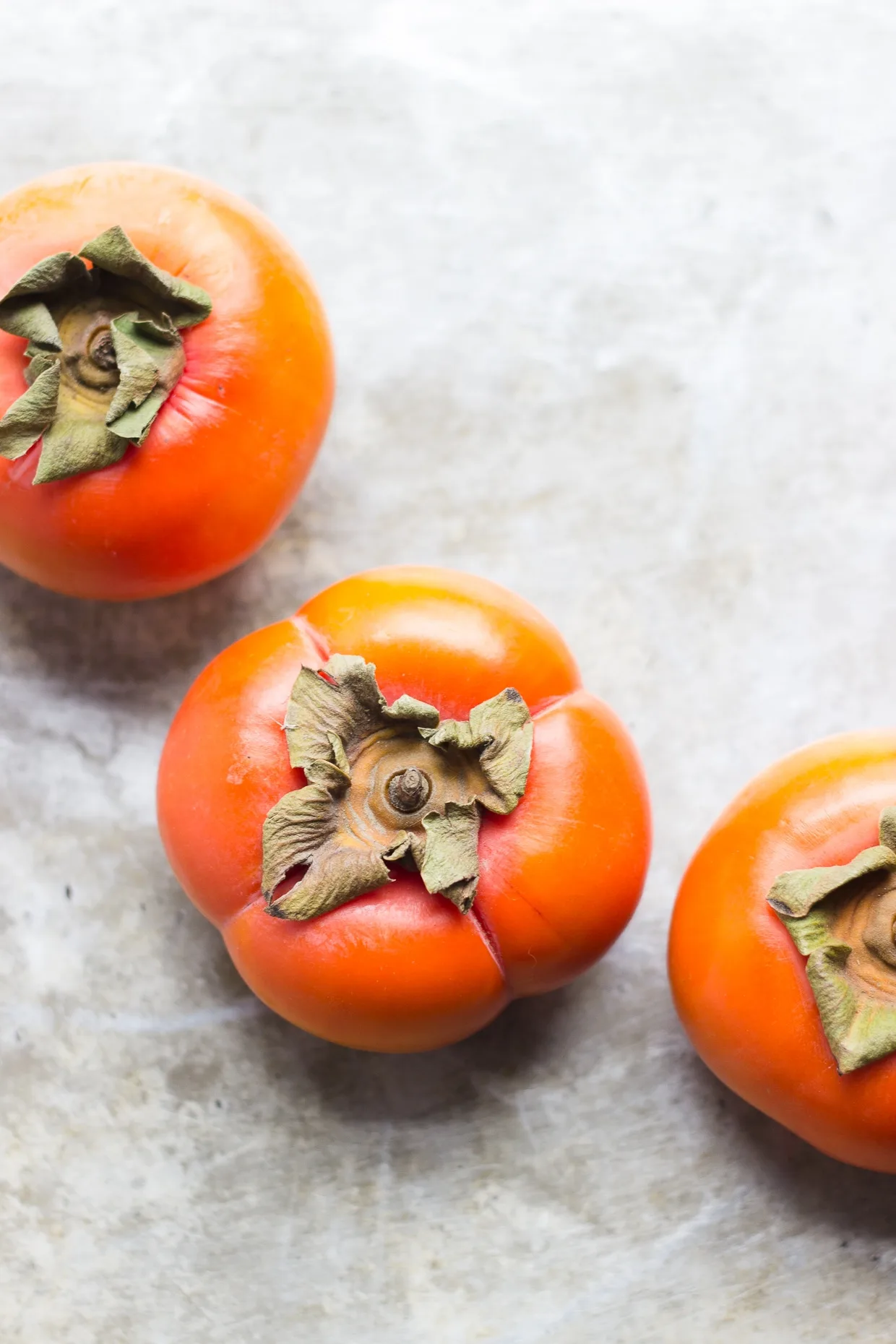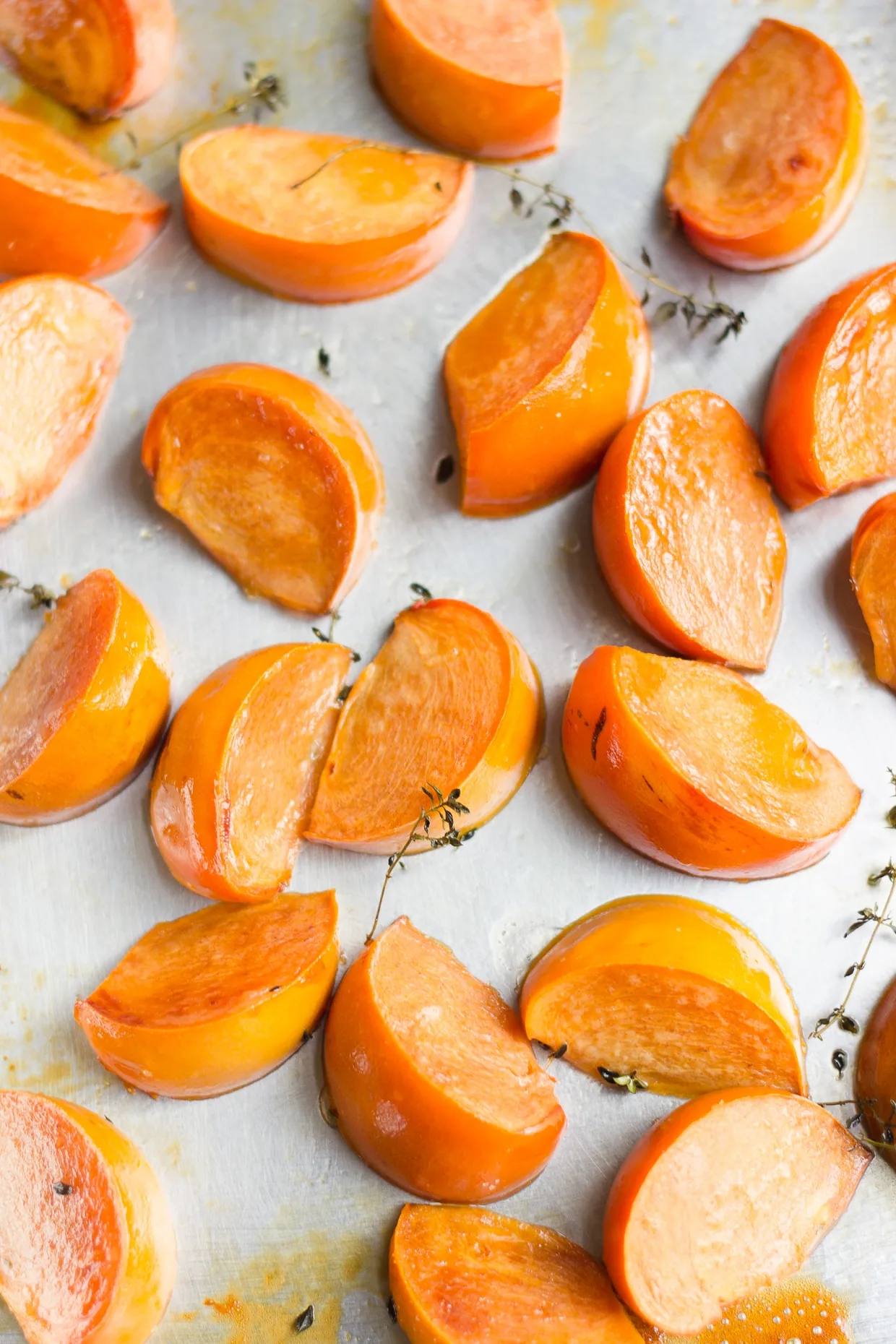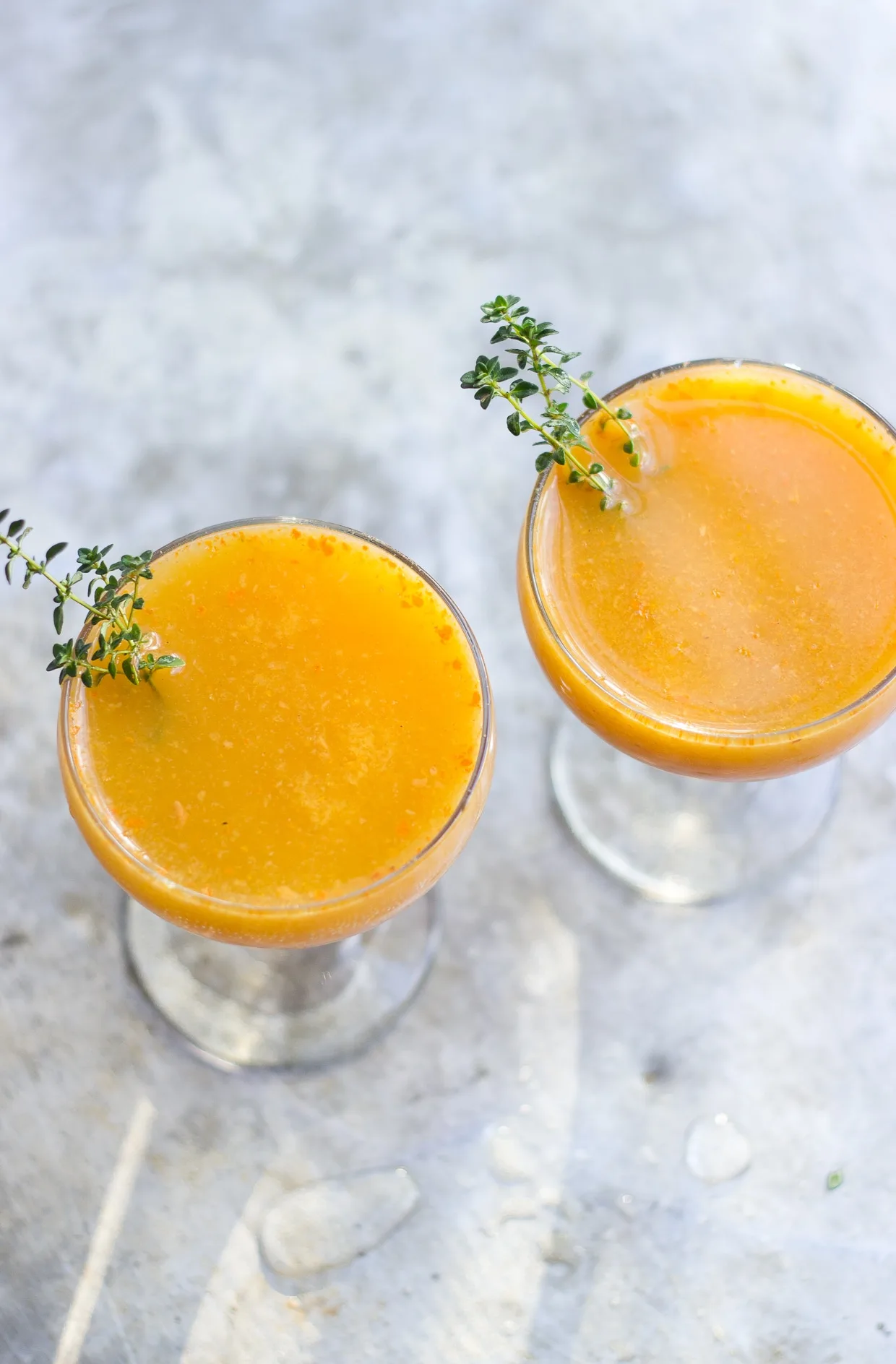 Yield: 8 cocktails
Persimmon Cocktail with Caramelized Persimmon Pureé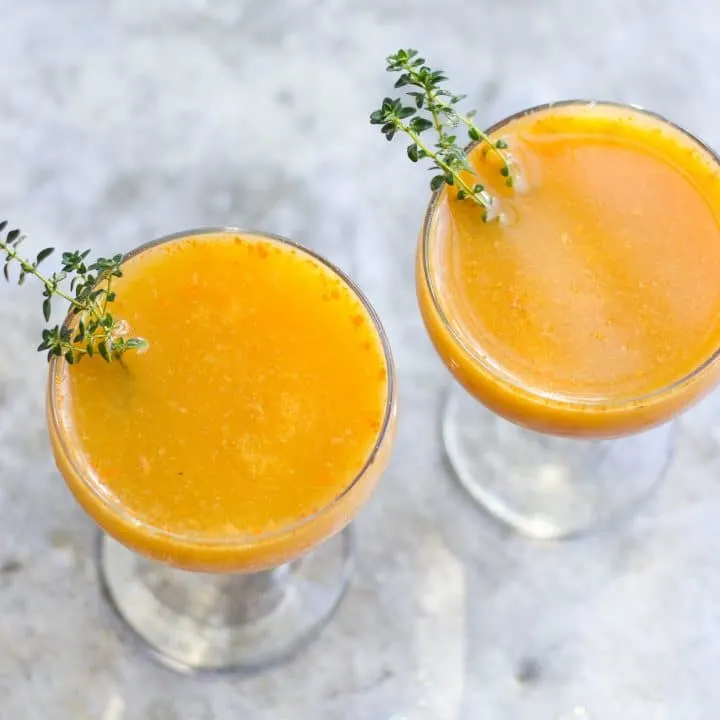 A persimmon cocktail with caramelized persimmon pureé and your favorite spirit. Shake it till it's icy cold and serve it with a sprig of thyme.
Ingredients
Pureé Ingredients
3 medium persimmons
1 tablespoon olive oil
1 tablespoon maple syrup
1/4 teaspoon cinnamon
1/4 teaspoon fine sea salt
5 sprigs of fresh thyme
2 tablespoons lemon juice
1 1/2 cups filtered
Cocktail Ingredients
2 tablespoons persimmon pureé
1 ounce vodka, gin or bourbon
4 ounces club soda
1 cup ice
sprig thyme (to garnish)
Instructions
Preheat the oven to 375 degrees.
Trim the leaves off the persimmons and then cut into quarters. Then in a mixing bowl toss the persimmon in the oil, maple syrup, cinnamon and salt. Spread them onto a baking sheet and nestle the sprigs of thyme on top.
Roast for 45 minutes, flipping halfway. The persimmons are done with they are juicy, bubbly and soft throughout. Remove them from the oven and allow them to rest until they're cool enough to handle.
In a blender combine the caramelized persimmons with the lemon juice and water, and process until smooth.
To make the cocktail combine the persimmon pureé, spirit, club soda and ice in a martini shake. Gentle shake, strain into a martini glass and garnish with a sprig of thyme.