Today I will introduce to you one of my oldest friends, Melissa Brown. Melissa is a Certified Health Coach, mommy of three and founder + owner of the all-natural home + skincare line, Radiantly You. Yep she wears all those hats, it's kinda hard to believe, this woman pretty much does it all. It's also hard to believe that I've know this woman for over a decade now. It feels like just yesterday we were gobbling down greasy college food in the mess hall + drinking our worries nights away at keg parties. Needless to say, A LOT has changed.
After years of working as someone else's leverage and a lot of soul searching, Melissa graduated from the Institute for Integrative Nutrition as a Certified Health Coach in 2011. Upon graduation her passion for health and wellness rippled into every corner of her life. Becoming a health coach wasn't just about changing her life, it was about changing the lives of her client and eventually the lives of her three children and supportive husband. Radiantly You has grown into an ever expanding line of beauty, health and cleaning products. Melissa believes strongly that everyone should have access to high quality organic and natural ingredients at reasonable prices. Radiantly You continues to strive to make things affordable while never, EVER compromising ingredients.
For those of you who don't already know, for the past year I served as Radiantly You's official Health + Wellness Guru, leading team-building conference calls and providing personalized individual health coaching sessions for its Independence Wellness Guides.
Now here comes the exciting news!
I am so proud and honored to reveal that in addition to my role as Radiantly You's Health + Wellness Guru I am now officially taking over the Radiantly You lifestyle blog as the Lead Contributing Editor. Every week we'll be talking real food recipes, health + wellness, parenting tips, green living + more! This is a work in progress, the blog will slowly evolve with a brand new look + feel over the next few months. So check back often and watch us grow.
But don't worry, With Food + Love isn't going anywhere. I'll still be posting my naturally gluten free, fresh vegetarian recipes every week. Same spot, same space, same me. I love you guys wayyyy too much; I could never leave you.
---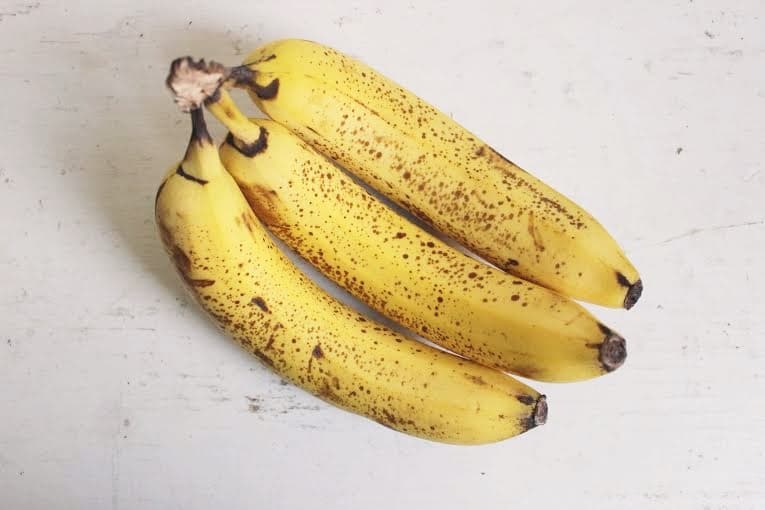 ---
Chocolate Chip Banana Oat Muffins
Ingredients: 
Head on over to Be Radiant Be You right now for the recipe + instructions.
Connect with Radiantly You on Facebook, Pinterest, Twitter + Instagram