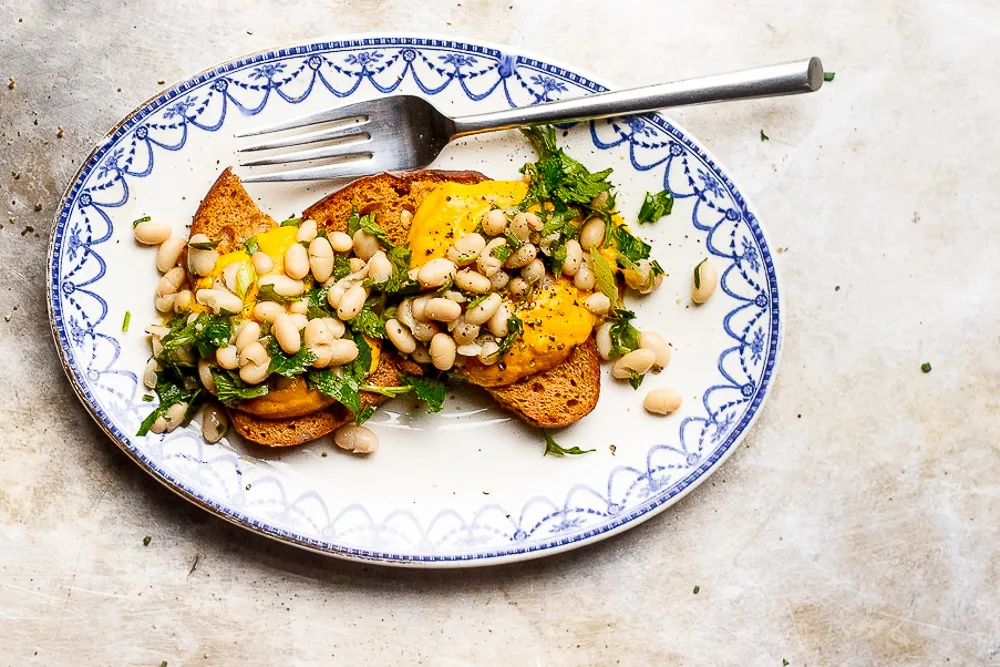 The past few days have been hard on us.
Like so many of you, I've felt heavy sadness.
And helplessness.
And anger so deep I'd call it rage.
I am outraged.
This cannot be our new normal.
I'm left craving answers. And comfort food. Lots and lots of comfort food. So I came up with this smoky butternut squash sauce. It is vegan and gluten-free, and basically two ingredients plus some spices. It's a great fall addition to make at the beginning of the week and slather it on everything from pasta to roasted vegetables to eggs to toast.
It's Clean Program approved! If you follow me on Instagram, you might have noticed I've embarked on a twenty-one day cleanse/personal challenge. Today is day four. Yesterday was the hardest day so far and I seem to have broke the detox stage which is more than relieving. More on this journey soon!
The butternut squash sauce on toast is kind of a play on a hollandaise dish. Which by the way an addition of an egg would be fantastic here. I chose to leave it out because the beans add enough protein while keeping it totally plant-based. This recipe transcends meal times, and will add comfort to your breakfast, lunch or dinner.
This post is in partnership with Schar. A company that I've trusted and enjoyed for nearly ten years of eating gluten-free. Their baguettes are a staple in my home for days when I want to treat myself. They are the closest thing to Italian bread that I can find.
And their Artisan Baker 10 Grains & Seeds loaf, featured here is my sliced bread staple. The ingredients are whole, clean, simple foods, and Schar uses a unique sourdough recipe to make it. It's loaded fiber and packed with some of my favorite naturally gluten-free ingredients like, quinoa, buckwheat, amaranth and flax, chia, sunflower and pumpkin seeds.
How to cut butternut squash
If peeling and cutting butternut squash makes you think twice about making this easy butternut squash sauce, let me help you out. Because peeling a butternut squash isn't as hard as you might think.
To peel and cut butternut squash, first cut off either end of the squash so that both sides are flat. Then, lay the squash on the cutting board and cut it in half where the neck of the squash begins to widen.
From there, you simply have to use a sharp vegetable peeler or knife to remove the skin. Peel the skin in downward motions to avoid cutting yourself on accident. The entire process of cutting the butternut squash shouldn't take more than ten minutes.
p.s. If you need more comfort food in your life right now (because really who doesn't?), here's a veggie stuffing recipe that just might do the trick.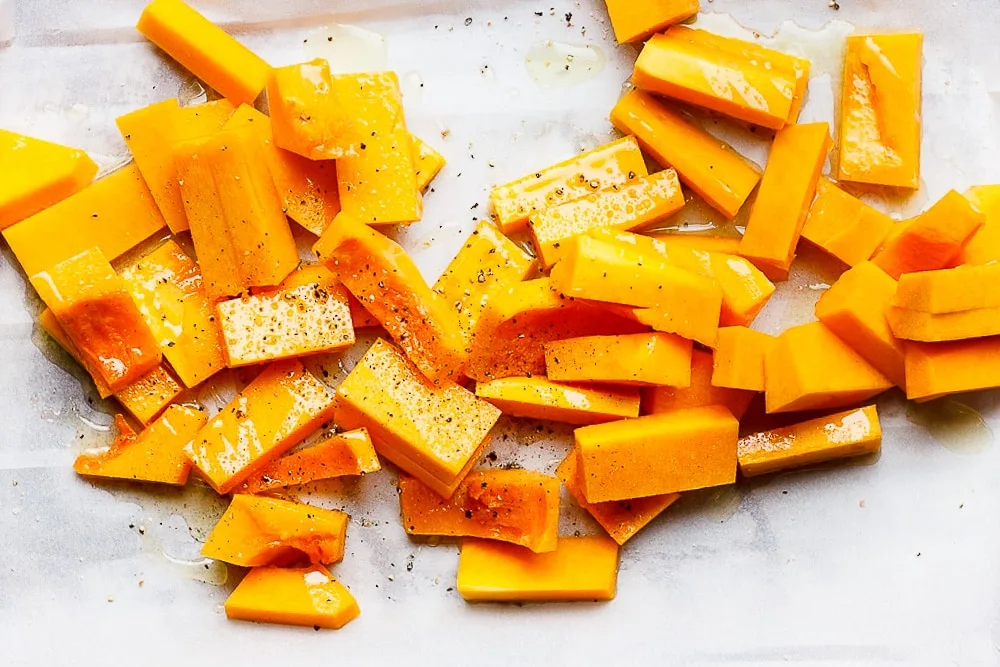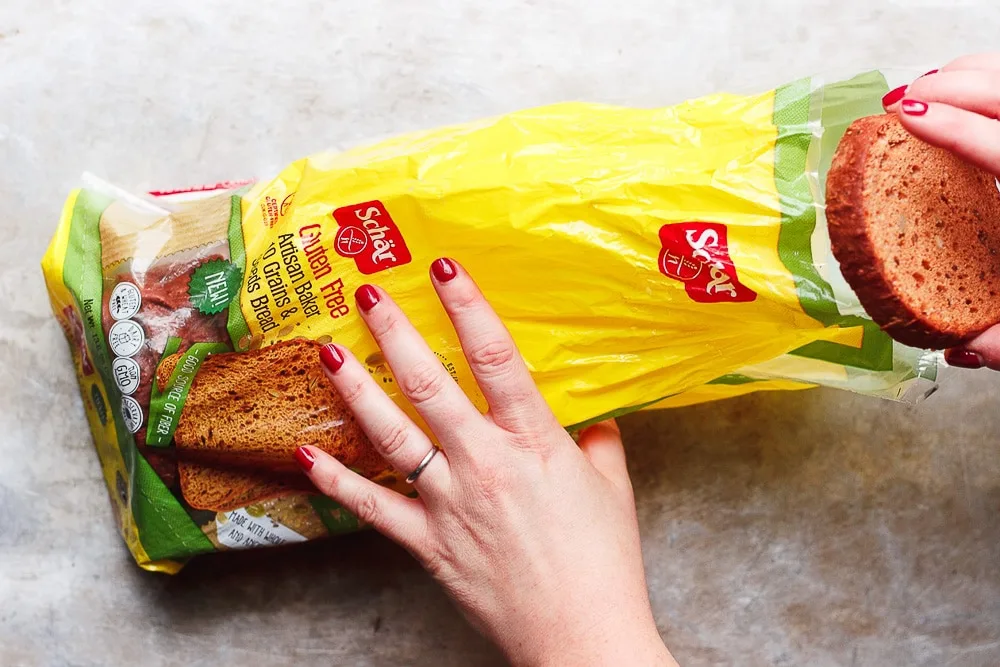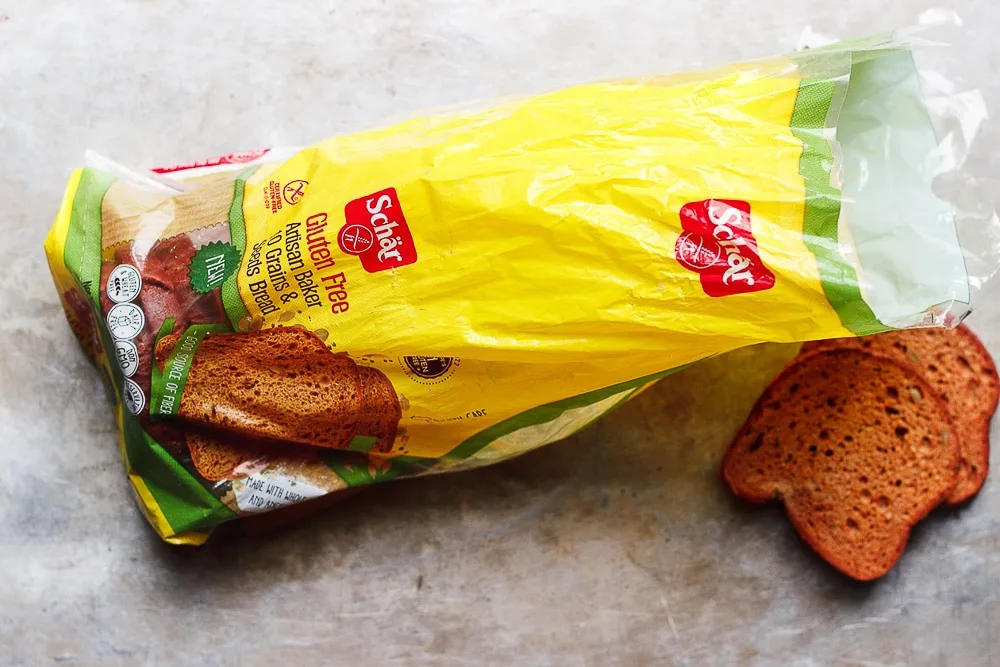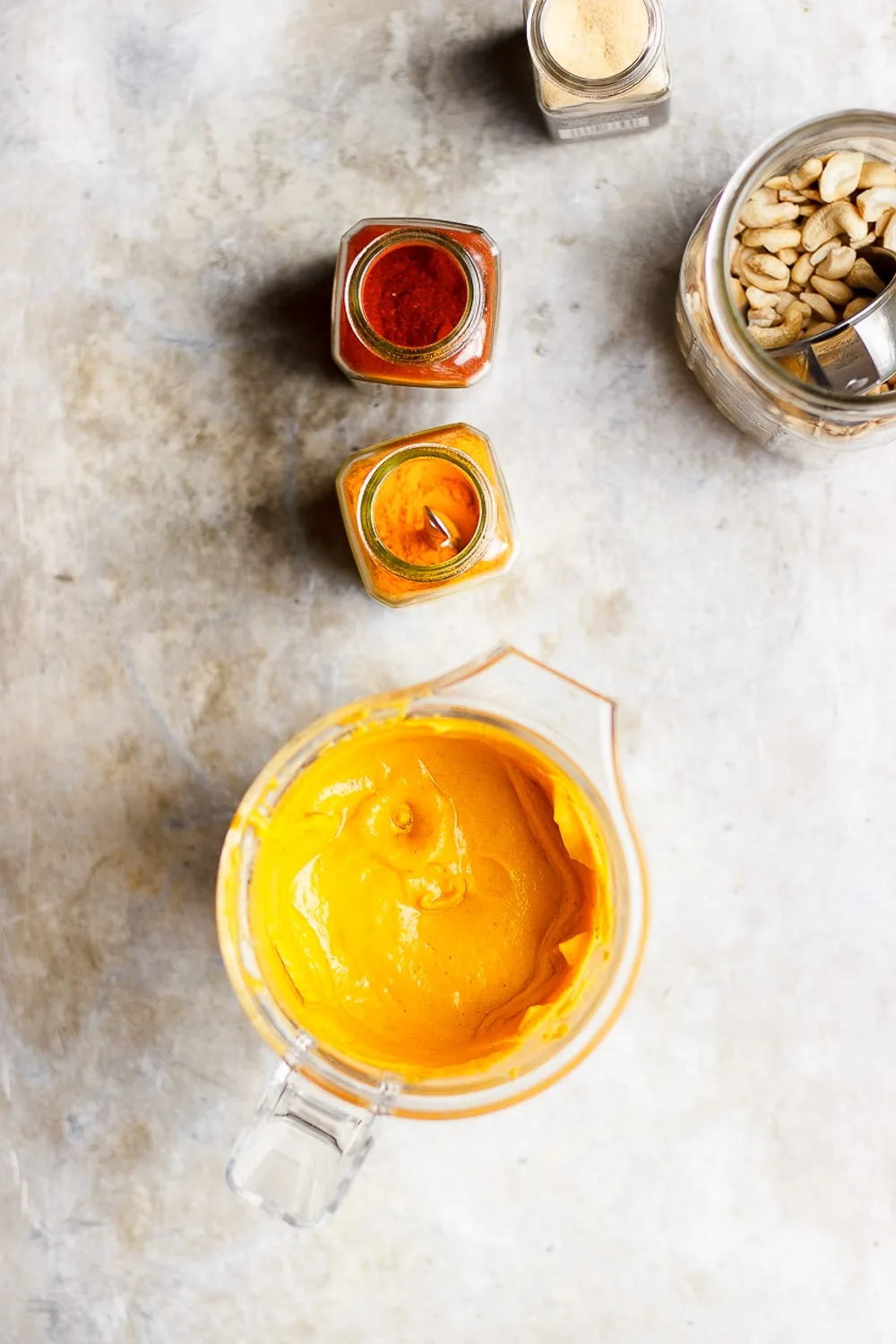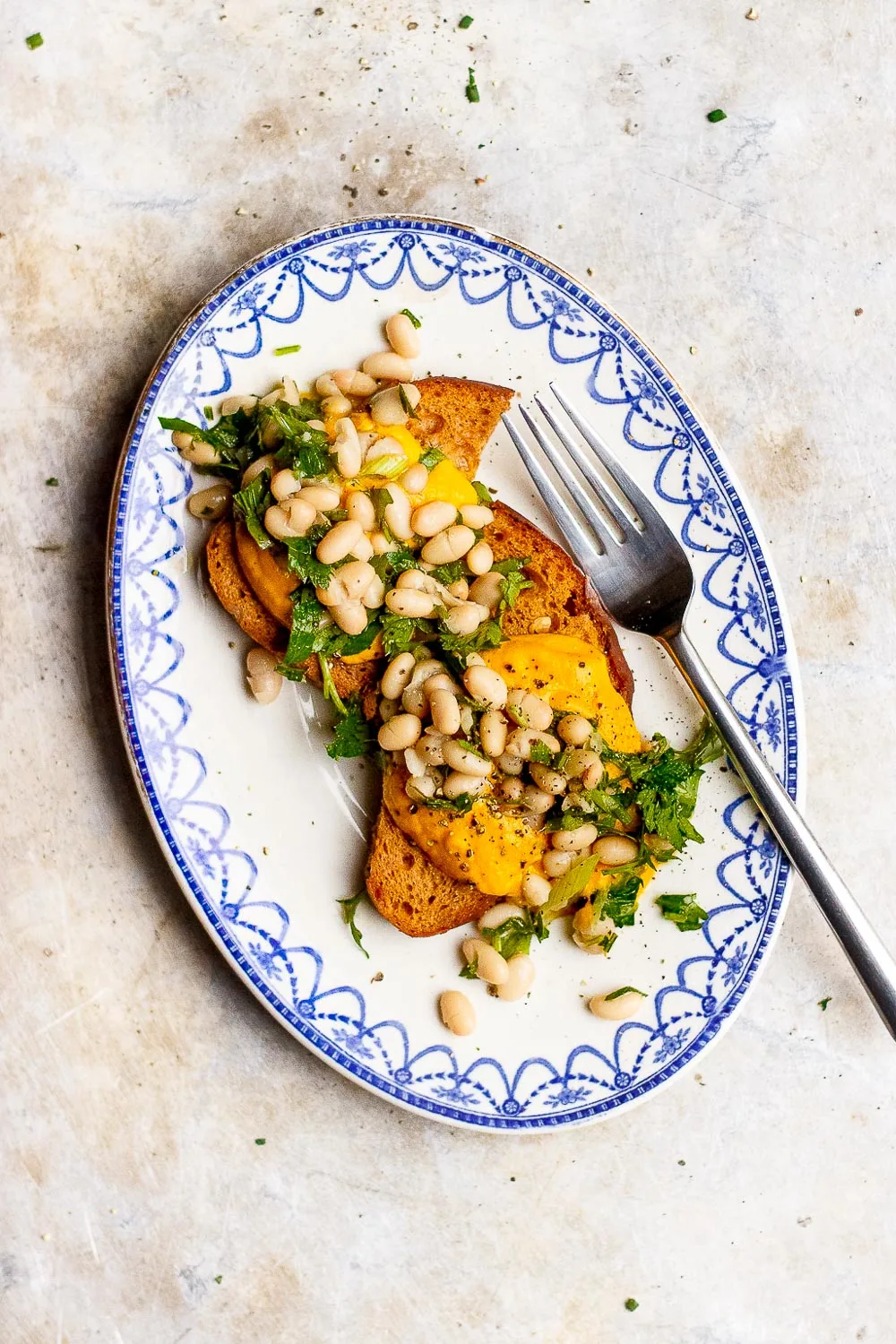 Smoky Butternut Squash Sauce with Beans on Toast
This butternut squash sauce is fantastic on toast, pasta, roasted vegetables, grain bowls and beyond. You can make a batch and store it an airtight container in the refrigerator for up to 3 days.
Ingredients
1

small butternut squash

4

tablespoons

olive oil

divided

1

cups

filtered water

1/4

cup

raw cashews

1/4

teaspoon

garlic powder

1/2

teaspoon

ground turmeric

1/2

teaspoon

smoked paprika

sea salt

to taste

black pepper

taste

1

cup

cooked white beans

1/4

cup

green onions

thinly sliced

1/2

cup

fresh parsley

minced

2

tablespoons

lemon juice

[url]Schar Artisan Baker 10 Grains & Seeds∞https://www.schaer.com/en-us/p/artisan-baker-10-grains-seeds[/url] loaf
Instructions
Preheat the oven to 450 degrees and line a baking sheet with parchment paper.

Peel and cut the butternut squash into small chunks. Toss them with 2 tablespoons of the olive oil and pinch of salt and pepper. Lay them out evenly on the baking sheet and roast for 30 minutes or until very tender and browned on some pieces.

Meanwhile mix together the white beans with the remaining olive oil, green onions, parsley and lemon juice in a small bowl and set aside.

When the butternut squash is done roasting combine it with the water, cashews, garlic powder, turmeric, paprika and a pinch of salt and pepper in a blender and puree until totally smooth.

To assemble toast the bread, pour on the butternut squash sauce, layer on the beans and add more salt and pepper if desired.
This post is sponsored by Schar; all opinions are my own.
More easy squash recipes you'll love: